Do I Have To Find Someone To Cover My Shift if I Call in Sick? DoNotPay Knows!
Do I have to find someone to cover my shift if I call in sick? This particular issue can be tricky to resolve on your own, but we can help you get started. This comprehensive guide will walk you through:
Responsibilities of the employer and employee regarding shift coverage
Laws in the United States that protect employees
If you plan to call in sick, you might also need a sick leave request, and DoNotPay can help you send one to your employer in a jiffy!
Who Is Responsible for Finding a Replacement if You Call in Sick?
The definitive answer to this question depends on various factors, such as:
Local sick leave laws
Your company's size
Disabilities you have
In most cases, your employer has to find a replacement to cover you if you request a sick day off. There are numerous reasons why your employer should allow sick leave and manage human resources:
You should always check with your company's HR department and ask about laws and policies that could work in your favor.
Are There Any Laws That Protect Employees' Right to Time Off?
Take a look at some of the laws that could work in your favor if you're dealing with a stubborn employer:
How To Call In Sick
Before you call in sick, make sure you:
Check your company's time off policy
Are certain you'll be unable to work (not even from your home)
Consult the law about your allowed time off
If you want to learn about your state's sick leave laws, we can help! Our comprehensive guides are waiting for you—all you need to do is find your state in the table below:
You can call in sick by:
Calling your boss
Sending an email or SMS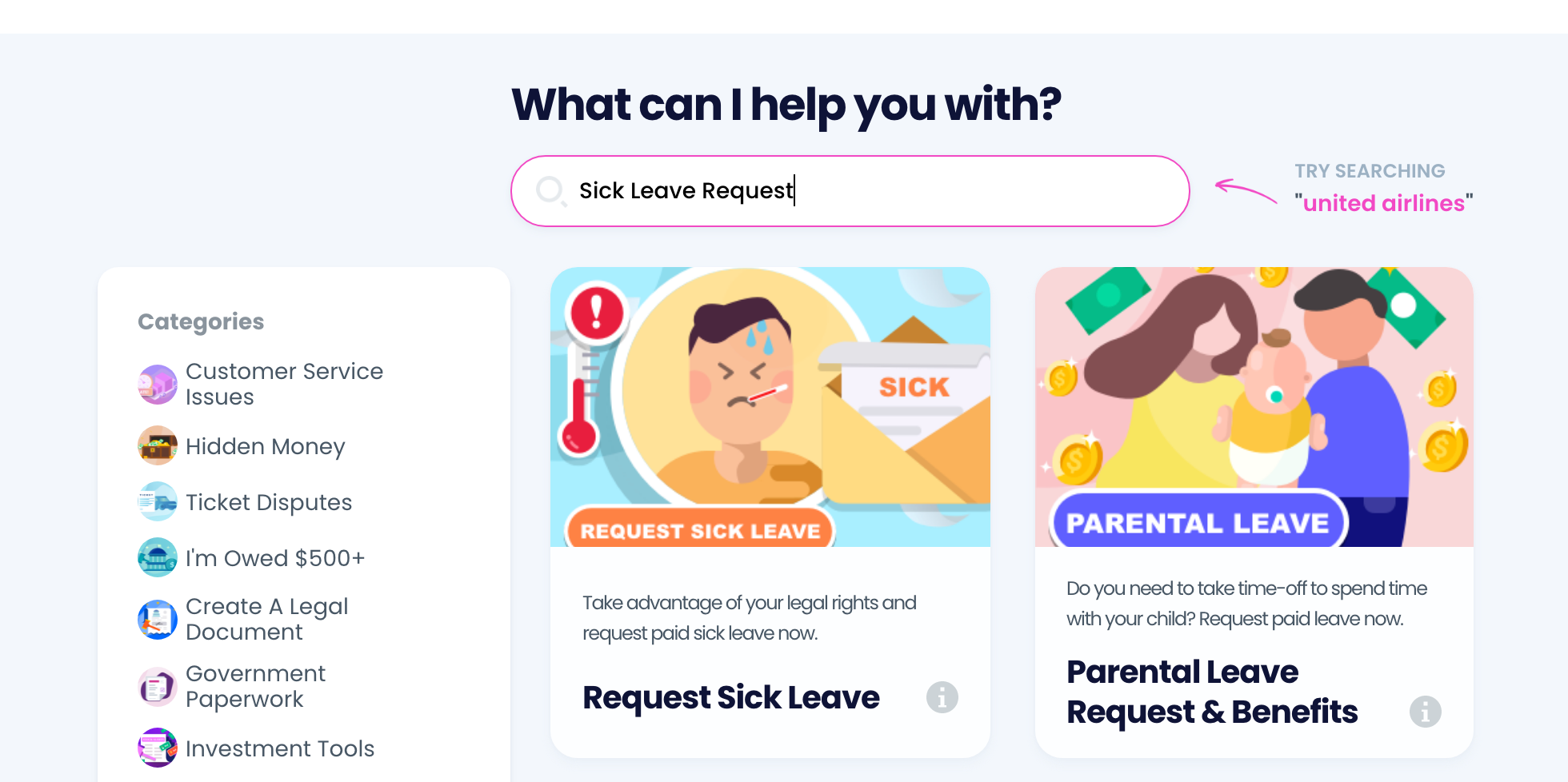 Send a Sick Leave Request the Easy Way With DoNotPay!
With DoNotPay, you don't have to spend much time trying to sound convincing, so your employer will budge and approve your sick leave. Our app creates a convincing sick leave request letter for you in a snap—all you need to do is visit DoNotPay and:
Search for Sick Leave Request
Enter the name of the state you live in
Tell us about your employer and the amount of time off you need
All you need to do now is select whether you want the app to forward the letter to your employer or send it to your email.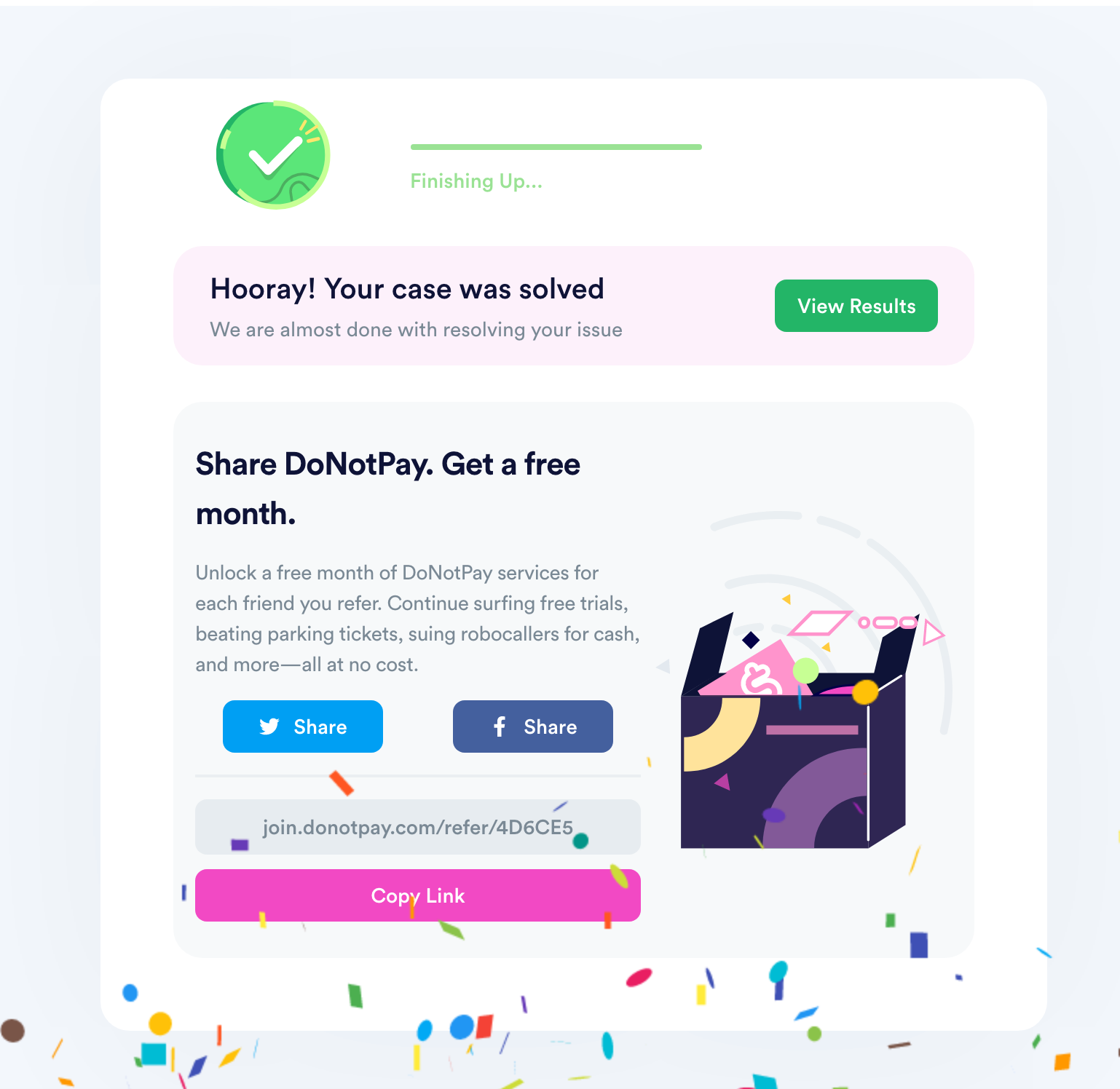 Does Your Employer Deny You Sick Time Off? Sue Them With the Help of DoNotPay!
DoNotPay—an ABA Brown Award recipient—is the best ally in your fight for justice! If your employer doesn't allow sick leave, our app can help you sue them by:
Drafting a rock-solid demand letter
Completing mandatory court forms
Gathering all of the required documentation
Filing your complaint
Creating a script for you to use in trial
Administrative Issues Are No Longer a Problem With DoNotPay
By signing up with DoNotPay, you can say goodbye to tiring bureaucracy and:
Our App Generates Legal Documents and Letters in Your Stead
If you need some important paperwork, DoNotPay can generate it for you in record time! Our tools can assist you in drafting the following categories of documents:
| Legal Documents | Appeals and Letters |
| --- | --- |
| | |
All legal documents you create can also be notarized and faxed online in our app!