Nevada Paid Sick Leave From A to Z
Do you need to take Nevada paid sick leave?
If you're not feeling well, you should not go to work. If your company lacks a formal sick leave policy, you may not know for sure if you have the right to time off.
The good news is that Nevada passed a bill to provide many employed residents with access to paid sick leave. Find out what you need to know about your eligibility and entitlements in this article. We will even show you how .
All About the Nevada Sick Leave Law [2020]
Passed in January 2020, NRS 608.0197 details the coverage and allowances for paid sick leave in Nevada. As this type of legislation can vary depending on the state, you need to understand the specifics of a few key areas:
Coverage
Eligibility
Allowance
Compensation
Use
Coverage
The law applies to any business that has 50 or more employees. Employers that provide more generous paid sick leave allowances in a separate contract, policy, or collective bargaining agreement are exempt from this standard.
Eligibility
Not all types of employment are eligible for paid sick leave. Consult this table to determine if you qualify:
| Form of Employment | Eligible (Yes/No) |
| --- | --- |
| Full-time | Yes |
| Part-time | Yes |
| Seasonal | No |
| On-call | No |
| Temporary | No |
Allowance
The Nevada sick leave law states that eligible employees accrue 0.01923 hours of paid leave for each work hour. The maximum earned number of paid sick leave hours per year is 40.
Compensation
The compensation you receive while taking paid sick leave is calculated based on your type of employment:
Hourly—paid the hourly rate for the time spent on leave
Salary—paid a specific figure, calculated by dividing the wages earned in the previous 90-day period by the number of hours worked
Use
You can use your sick days for any of the following purposes:
Recovery from physical/mental illness or injury
Seeking medical services
Closure of your workplace or your child's school or childcare provider as the result of a public health order
Eligible employees may also use paid sick leave to care for a family member experiencing any of the above conditions.
Does the Nevada Sick Leave Law Cover Pandemic-Related Uses?
While the federal government has enacted emergency legislation to provide sick leave for reasons related to COVID-19, Nevada has also implemented similar amendments. Senate bill 209 expanded the acceptable uses of paid sick leave to include COVID-19 vaccination. This use will remain valid until December 31, 2023.
When Is It Necessary To Call In Sick?
Not sure if a bad cold is reason enough to take sick leave? It has become more acceptable of late to err on the side of caution and avoid being sick at work at all costs. If in doubt, it's always wiser to call in sick.
Your boss cannot force you to work while sick. Provided that you have earned enough paid sick leave, they cannot fire you for using it.
How To Call In Sick
Not sure how to hand in a sick note? Start by checking whether your company has an official policy to facilitate the process. If not, you can contact your manager by phone or email.
That may be easier said than done—are you nervous about asking for time off? Allow DoNotPay to help with the process.
DoNotPay Helps You Claim Your Nevada Paid Sick Leave
Our Request Sick Leave product helps you draft a professional request for time off, taking all the worry out of the procedure.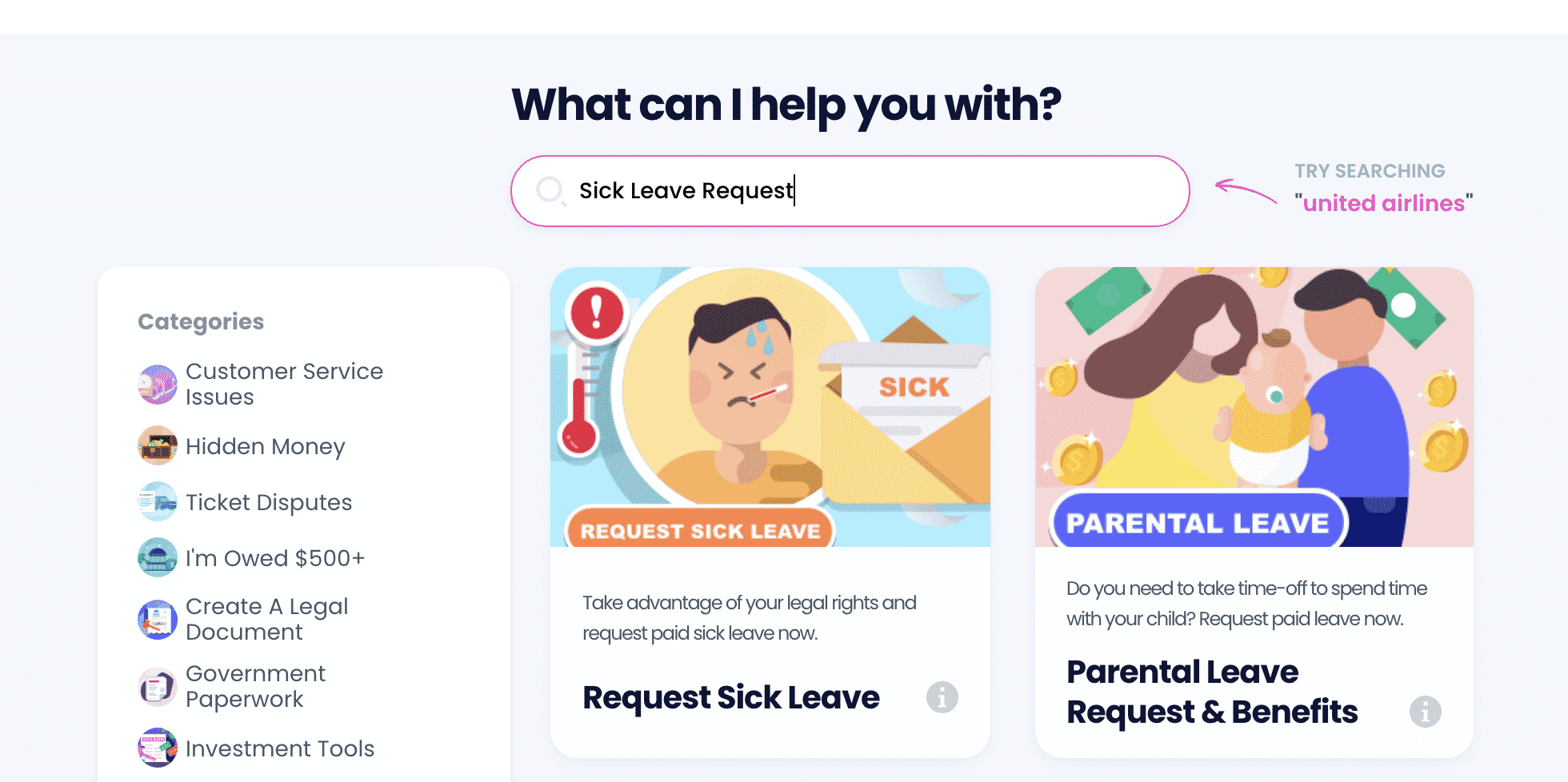 Here is how it works:
Select the Request Sick Leave product
Fill in a few details about your job and your expected absence
Upload a copy of your doctor's note (if you have one)
Using that information, we will generate a professional letter that you can submit to your boss. Alternatively, you can give us their contact information, and we will send it to them on your behalf.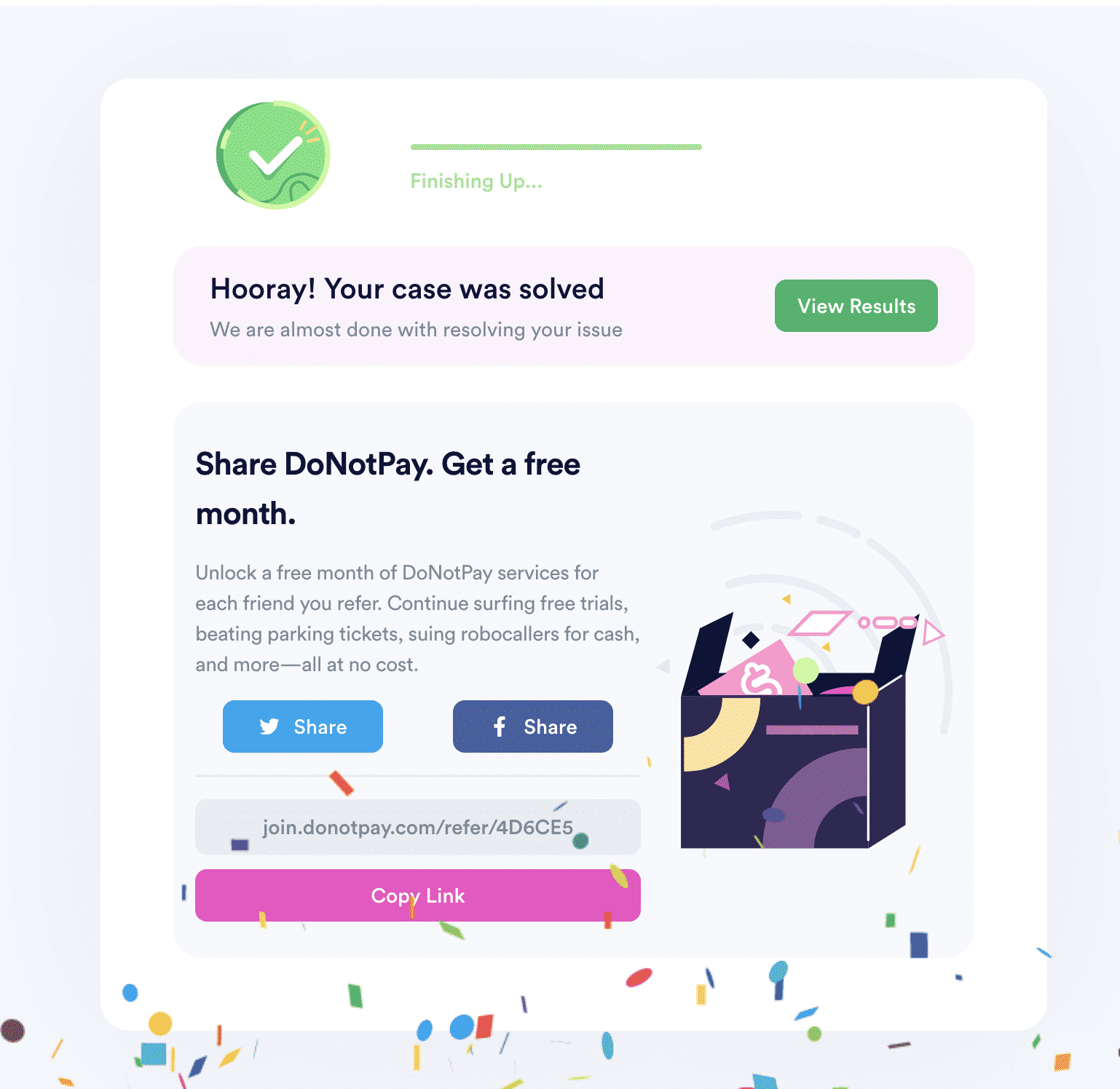 How Can DoNotPay Tackle Tricky Tasks for You?
Using DoNotPay is like having a magic wand that helps you with the assignments you are too busy or bored to do. Here are some procedures we can simplify for you:
Generating various legal documents

, including

advance health care directives

and

powers of attorney

Submitting error-free tourist visa applications
Keeping in Touch Is Simple With Our App
Are you having trouble communicating with your loved ones in jail? Our app features a tool that enables you to send letters to inmates from any device! We can help you get in touch with a notary public who can notarize your legal documents virtually or reach out to embassies and consulates or government reps. Reaching customer care centers also gets much simpler with DoNotPay by your side as you can skip phone queues the easy way.
We can help you avoid unwanted communication by stopping persistent robocalls and text or email spam. All you need to do is sign up for our services!