Can an Employer Ask Why You Are Sick? It Depends on These Criteria
While no one wants to go to work ill, some employees have to as they're not entitled to paid sick leave.
How should you call in sick, and can an employer ask why you are sick? This article offers answers to these questions.
What To Say When Calling in Sick
You can be entitled to sick leave based on :
To prevent confusion and problems, you should get familiar with the above-listed before getting ill and calling it in.
Aside from following proper (internal) procedures, you also should prepare certain information for your superior when emailing them about being ill. While you shouldn't go into the details and provide lengthy explanations, you might want to let your employer know:
If you have the flu, a cold, or COVID-19
How long you'll be absent
Most employers won't:
Force you to work if you're contagious as they don't want to risk you spreading germs or viruses to co-workers
Mind if you occasionally call in sick
Keep in mind that your superior might ask additional questions or require documentation to support your sick leave.
Can My Employer Ask Why I Am Sick?
While different states have different laws concerning sick leave, companies also have their own policies.
The table below answers some common questions about what specifics your employer might ask of you:
Can an Employer Ask Why You Are Taking a Sick Day?
Specifics
Doctor's note
Your company can require you to provide a doctor's note to back up your sick leave, but they cannot ask for the details about your:

Diagnosis
Medical treatment

Americans with Disabilities Act (ADA)
Your employer cannot ask any questions about ADA-related illnesses, i.e., they cannot inquire about your:

Disability
Prescription drugs
Genetic markers for diseases or health conditions

Unionized employees
If you are an unionized employee, your employer has to follow the collective bargaining agreement (CBA) that might cover your:

Sick leave
Rights

Keep in mind that if your superiors have questions about the CBA, they might get in touch with the union representative
Calling in Sick for Work Laws
An employer needs to obey:
State laws when it comes to your right to sick leave
Internal company procedures if they'd like to get the specifics of your illness
Keep in mind that your employer can fire you for almost anything—especially if you often take days off or fake being ill—unless you qualify for the ADA, FMLA, or EPSLA and:
Are part of a union—In this case, you might have additional protection
Submit a valid sick leave request form— to produce a rock-solid sick leave request
DoNotPay Generates Sick Leave Requests Automatically
It will take you a lot of time to go through your state, county, and city laws to know what kind of sick leave request to create.
Instead of wasting your energy and time trying to customize sick note templates to suit your needs, turn to DoNotPay. Our robot lawyer:
Is familiar with relevant legal requirements
Can help you prepare an airtight sick leave request
Will deliver your document to your employer or you—if you'd like to send it by yourself—in a matter of minutes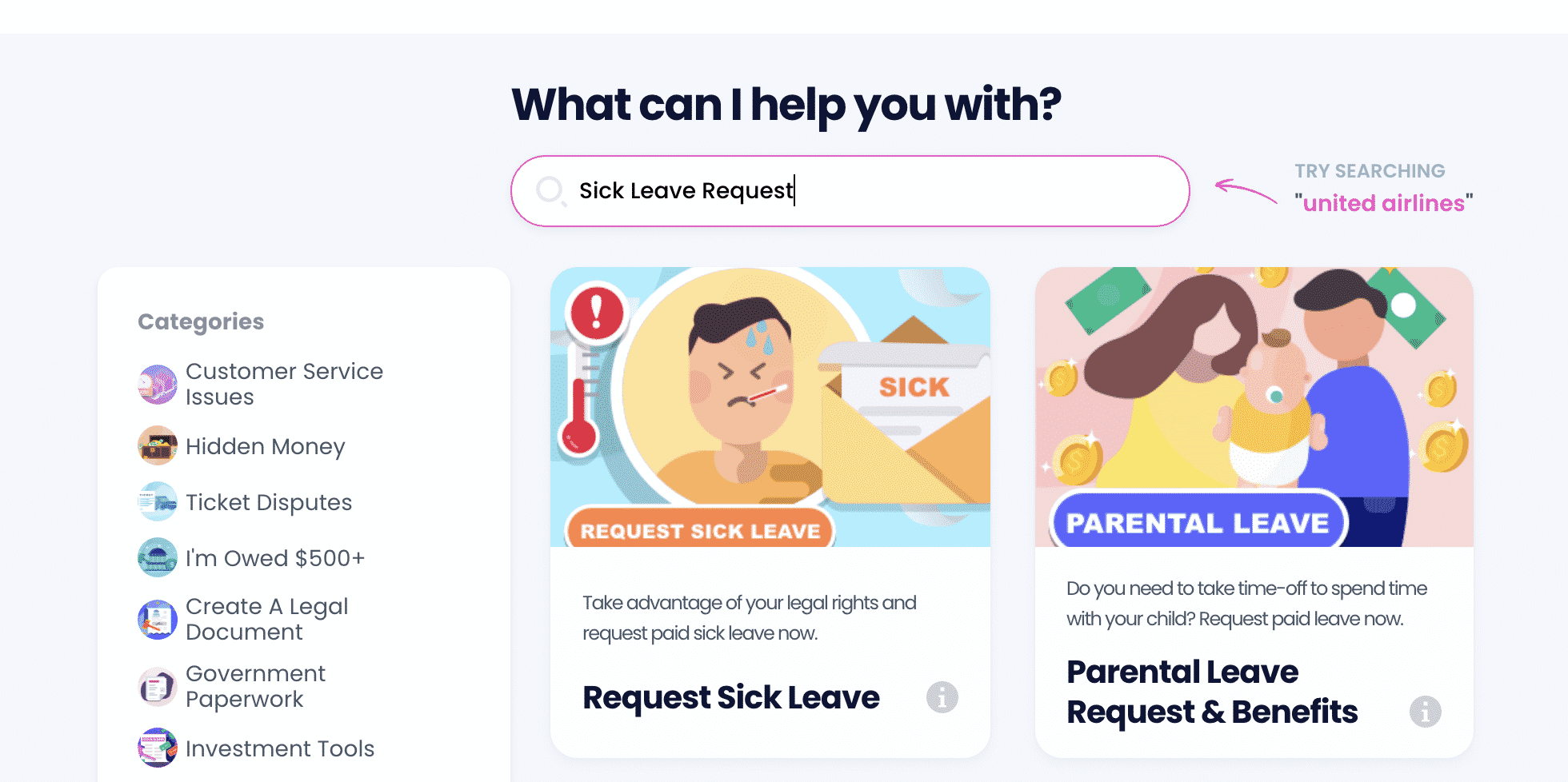 The process is straightforward as we don't want you to be late calling in sick. and:
Navigate to the Request Sick Leave product
Enter the state your company is located in
Provide some information about your company and let us know how long you'll be absent from work
Select whether you'd like us to deliver the request to you or your employer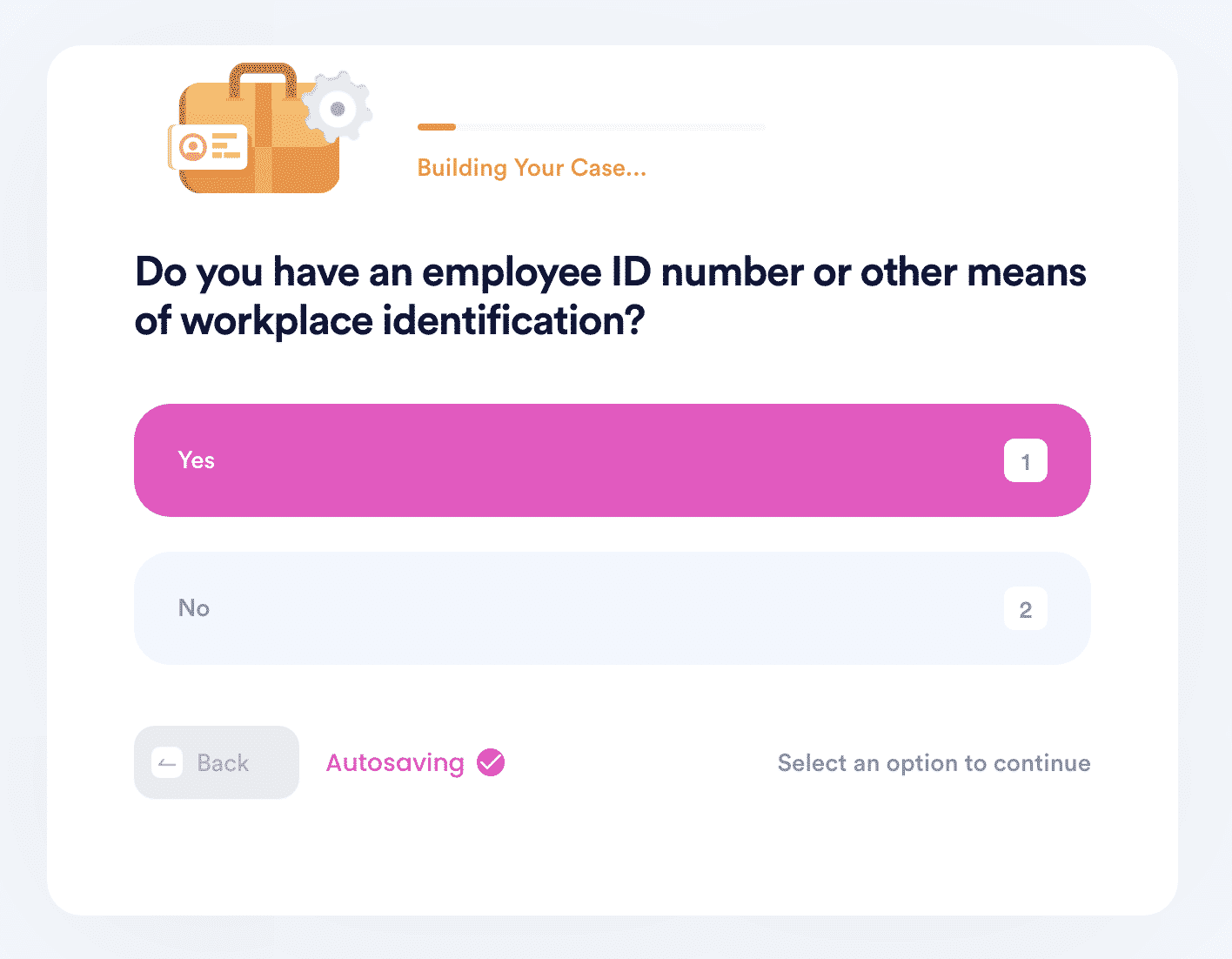 Keep in mind that if your employer fires you for being sick, DoNotPay could help you sue them.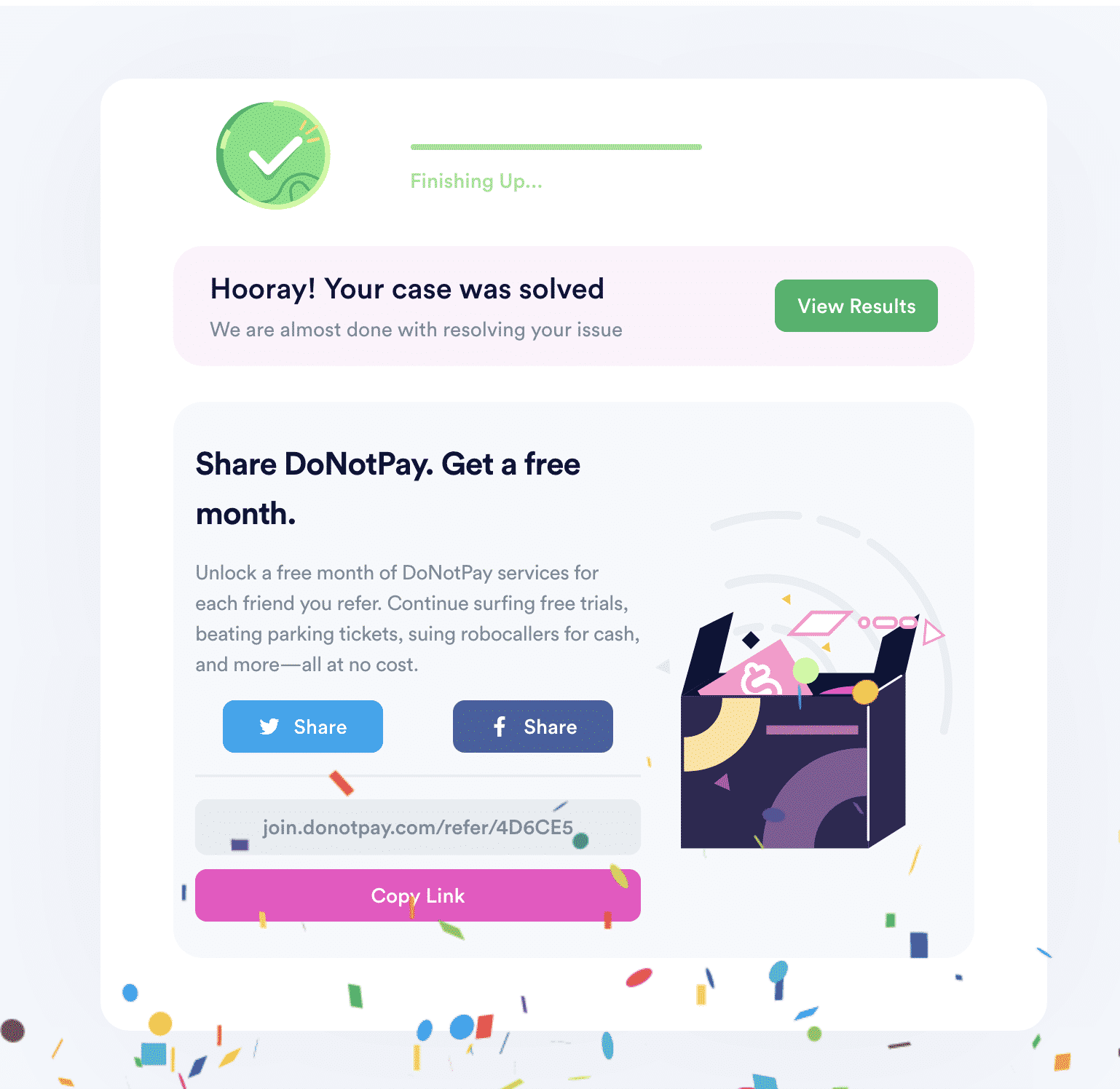 Check out the table below to get familiar with your state legal requirements:
How Can DoNotPay Tackle Tricky Tasks for You?
Using DoNotPay is like having a magic wand that helps you with the assignments you are too busy or bored to do. Here are some procedures we can simplify for you:
Submitting error-free tourist visa applications
Keeping in Touch Is Simple With Our App
Are you having trouble communicating with your loved ones in jail? Our app features a tool that enables you to send letters to inmates from any device! We can help you get in touch with a notary public who can notarize your legal documents virtually or reach out to embassies and consulates or government reps. Reaching customer care centers also gets much simpler with DoNotPay by your side as you can skip phone queues the easy way.
We can help you avoid unwanted communication by stopping persistent robocalls and text or email spam. All you need to do is sign up for our services!