We Can Help You Trade Your Vons Gift Cards for Cash, Not for Bonbons!
You can buy anything at Vons using their gift cards, but is that what you want? If you would prefer to trade your Vons gift cards for cash, it's best to steer clear of untrustworthy websites. DoNotPay can help you get your money back directly from Vons!
You'll get the total remaining amount using our service, while the mentioned websites offer only up to 80% of the card value. , and let us help you check your gift card balance and get your cash back fast!
What Are Vons Gift Cards, and How Can You Use Them?
The Vons gift cards are like any other store gift cards that let you pay for services and products provided by the issuing company. They come either in electronic or digital form, valued from $5.00 to $250.00.
You can use Vons gift cards to shop in any of their 198 U.S. locations or on their website. The cards don't ever expire, so you can use them at any time.
You're likely to forget the remaining balance on a card you used a while ago, but don't worry—we can help you check the balance within minutes!
How To Check the Remaining Balance on a Vons Gift Card
There are three reliable ways to check your Vons gift card balance:
Call Vons customer support service at 1-877-723-3929 and ask a representative about your balance. They will ask for your gift card number, so have this info ready
Visit any Vons store location and ask the cashier for assistance. If you need help finding the nearest shop, use the Locator page
Use DoNotPay's seamless Check Gift Card Balance feature
Check the Remaining Balance on a Vons Gift Cards With DoNotPay Fast!
DoNotPay has the easiest method for checking the remaining gift card balance, no matter the company that issued it. All it takes is three steps, as described below:
Access our app and click on the Check Gift Card Balance product
Upload the photos of your Vons gift card (front and back)
Provide us with an email address where we can reach you
We'll contact the company, ask about your card, and send you the gift card balance information right away.
Do you wish to check the balance on your other gift cards? Be our guest—browse through the table for some of the companies we can help you with, such as:
Some companies even offer free gift cards, and we can help you get them. Read our guide about free gift cards for more information!
How To Trade Vons Gift Cards for Cash
You can trade your Vons gift cards for cash using one of the following methods: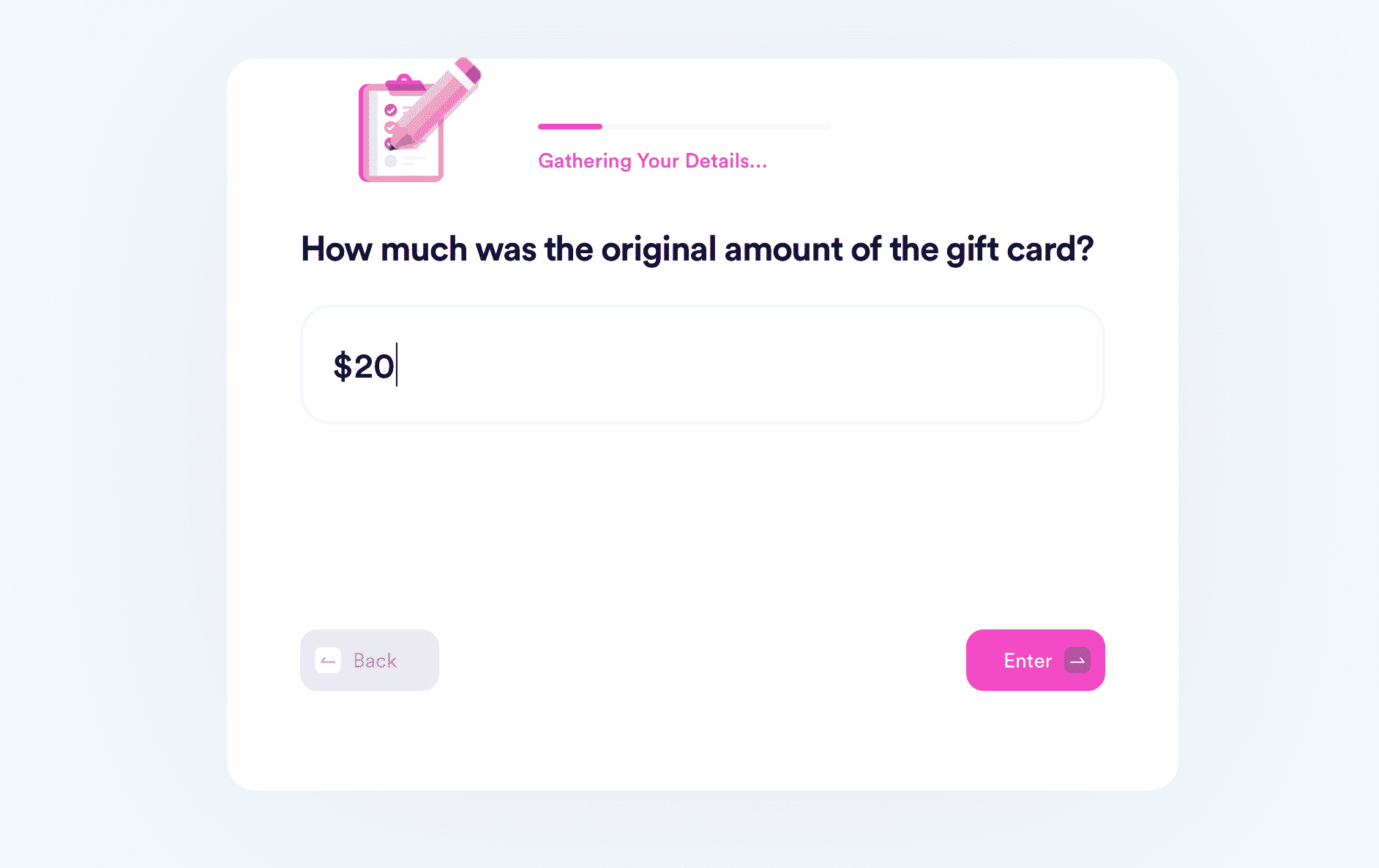 The Best Way To Turn Your Vons Gift Cards Into Cash Is With DoNotPay
Turning gift cards into cash is not an easy task, and it usually doesn't pay off. What if we told you can get your remaining money mailed back to you within two weeks? All you need to do is follow the instructions below:
Click on the Gift Card Cash Back product
Enter the information about the card and sign the form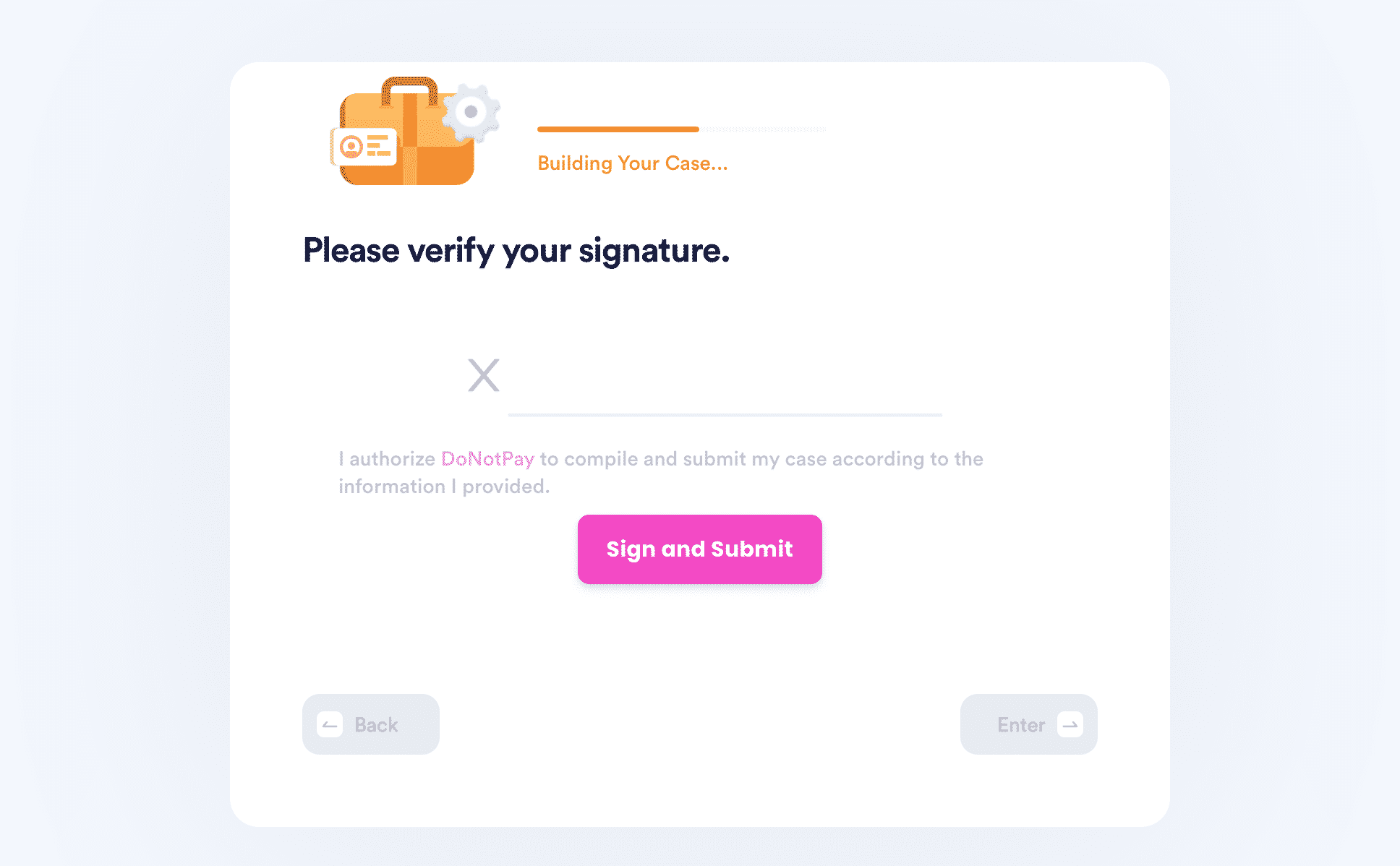 We'll send a request to a Vons store that's in one of the 12 U.S. cash back locations. You can get up to $10 per used gift card this way, which can add up to a considerable amount.
If you're curious about gift card laws by state, here are all the U.S. territories that let you get your gift card cash back:
Montana
Colorado
Vermont
Rhode Island
Washington
Massachusetts
Connecticut
California
New Jersey
Oregon
Maine
Puerto Rico
When You're Sick of Bureaucracy, DoNotPay Jumps In
Bureaucracy has become part of everyday life, and it does nothing but drain your energy and finances. Thankfully, you have an AI-powered assistant that's ready to swoop in and help you out!
We can help you:
Don't Let Anyone Harass You—DoNotPay Is on Your Side!
Dealing with email and text spammers may be just as annoying as getting robocalls. If you're looking for the most efficient method to get rid of all of them, the world's first robot lawyer is the best solution you can find!
Do you think that someone is stalking or harassing you? DoNotPay will help you deal with and earn off them! Do you have noisy neighbors? Our app will send them a demand letter in an instant! Are you a victim of crime looking for compensation? Rely on your AI-powered assistant to get you whatever you need!