Check Your American Express Gift Card Balance and Get Your Cash Back Without a Hassle
What should you do if you're planning on throwing away your American Express gift card but don't know the remaining balance on it? Check the balance, of course! We can show you how to check your American Express gift card balance and get the remaining money back in a flash!
and get practical advice on getting free gift cards or exchanging used ones.
What Is an American Express Gift Card?
American Express gift cards—or AMEX gift cards—are prepaid cards to use for online or in-store shopping wherever American Express is accepted in the United States. Here is some useful info on the gift card:
AMEX provides both personal and business gift cards with customizable designs and messages
The gift card is sold in increments from $25 to $3000
You don't need to pay any additional fees when using the card
The card has no expiration date, so you don't have to worry about using it before a certain date
American Express regularly offers promotional cards with an expiration date. If you're unsure whether your gift card can expire, you can contact customer support by calling 1-888-846-4308.
AMEX Gift Card Restrictions
Although you can practically use the gift card anywhere, there are certain limitations on the AMEX gift card. You cannot use the card to:
Withdraw money from ATMs
Pay recurring bills, such as subscriptions and utilities
Make reservations for hotels or car rentals
What To Do if You Lose Your American Express Gift Card
Make sure to note your gift card number and security code in a safe place. In case your gift card gets lost, stolen, or damaged, you need to call customer service at 1-888-846-4308 and request a replacement card.
You will not be reimbursed for the funds that were used before you called customer service, so if you can't find your card, call American Express support immediately.
Ways To Check the Balance on Your AMEX Gift Card
To confirm the amount left on your AMEX gift card, you can:
Call customer support
Use the official AMEX website
Check Your American Express Gift Card Balance Over the Phone
Here is what you can do to check the balance on your AMEX gift card over the phone:
Call the AMEX customer service number printed at the back of your gift card. If you have trouble reading the number or nobody picks up, dial 1-888-846-4308
Follow the voice prompts to reach your desired extension and speak to a customer support agent
Request them to check the balance on your AMEX gift card
Provide details, such as your name, PIN code, and gift card number
Check the Balance of American Express Gift Card on the Website
If you want to check the leftover balance on the website, here is what you need to do:
Go to the American Express gift card website
Enter your details, including your PIN code, email address, expiration date, and gift card number
Click on Submit
What To Do if You Have Extra Balance on Your AMEX Gift Card
After you do a balance check on your gift card, you will probably be wondering what to do with the remaining money. Some options that you can go for are mentioned in the table below:
| | |
| --- | --- |
| Method | Details |
| Use your AMEX gift card | Use your gift card at any store that accepts American Express. Keep in mind that if you have insufficient funds, you can't add another payment method, so you won't be able to make a purchase |
| Sell the card | Sell your card online, but know that you will get a smaller amount compared to the actual gift card value |
| Gift it to someone | If you know someone who would make good use of the card, consider gifting it to them |
| Exchange the card for cash | Most companies don't allow you to return your card for cash, but in some states, you are eligible to get the remaining balance on your card. In most states that allow this practice, you cannot claim an amount higher than five dollars |
If getting the cash back yourself seems too intimidating, turn to DoNotPay to do it for you!
DoNotPay Can Turn Your Remaining American Express Gift Card Balance Into Cash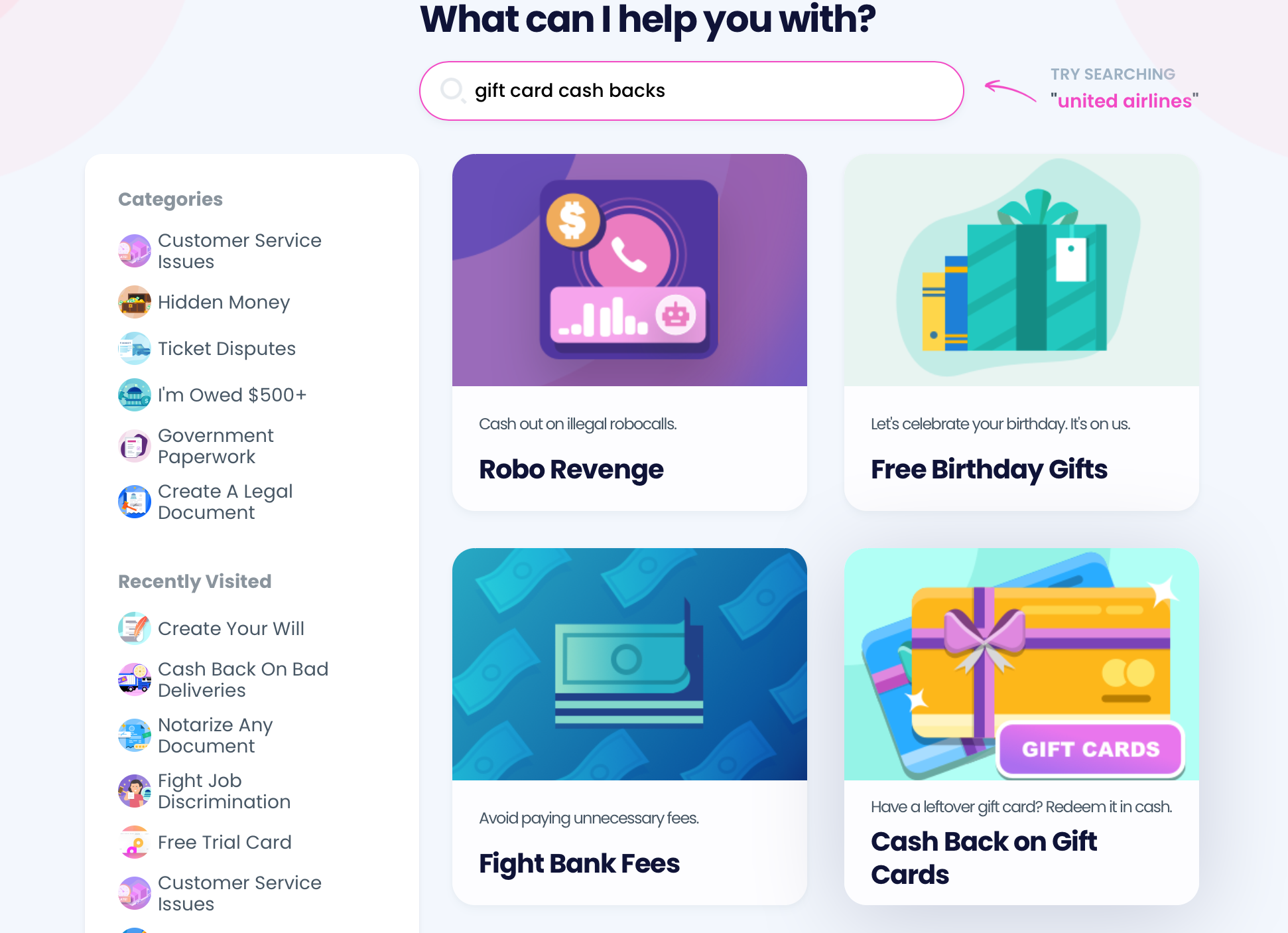 If you want an easy solution to redeem your remaining balance for money, use DoNotPay. With our Gift Card Cash Back feature, you can redeem your gift card balance for cash in the blink of an eye. All you have to do is follow these instructions:
from your web browser
Search for the Gift Card Cash Back service
Enter all the required info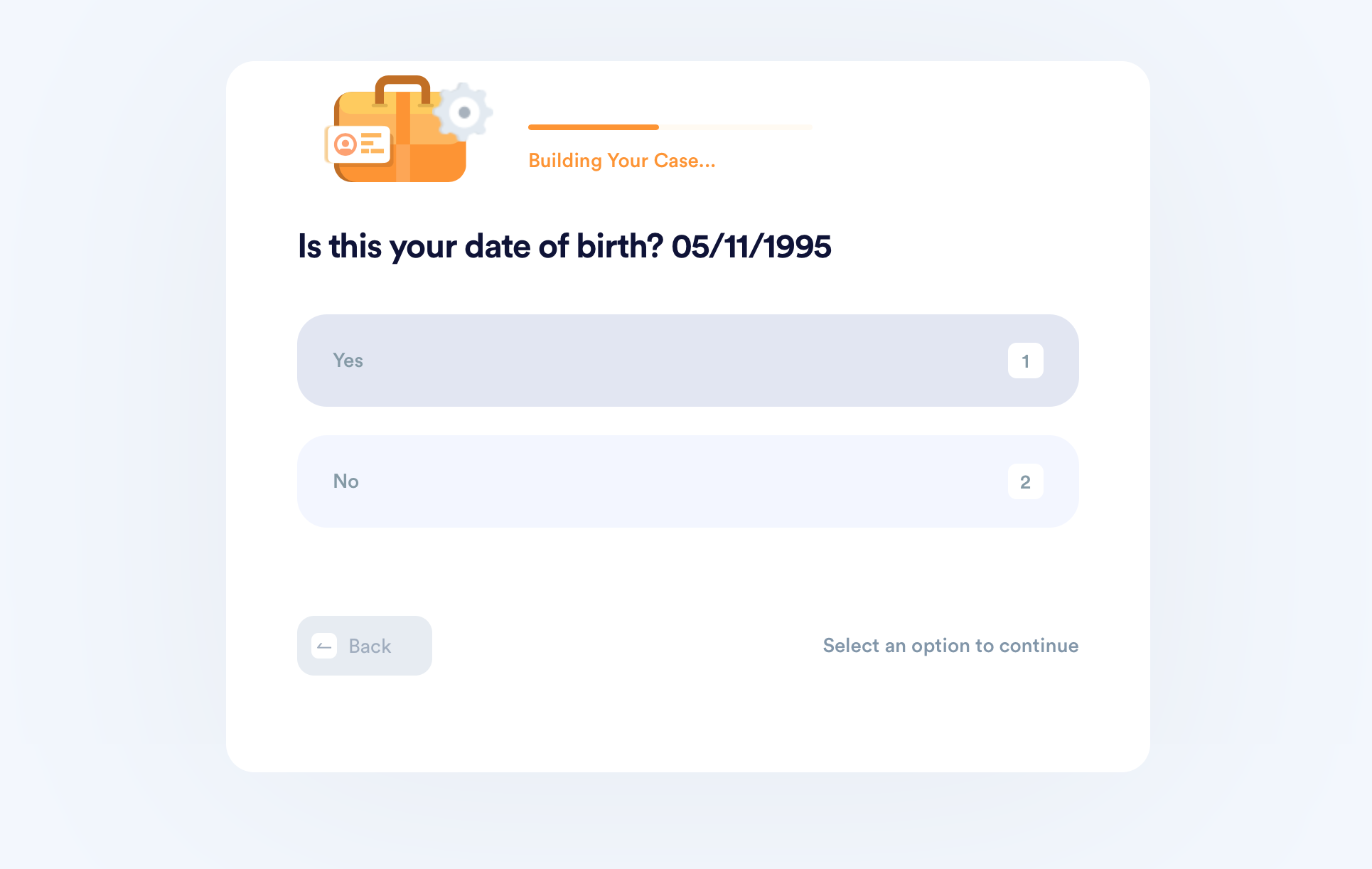 We'll send a request to the company on your behalf if your state has a cash back policy. Even if it doesn't, we'll locate an AMEX office in a state with a cash back policy and send the request there. Your money should reach you within 14 business days.
If you have more used gift cards, DoNotPay's knowledge base can help you get your cash back, be it a gift card by AMEX or one of these companies:
When You're In Over Your Head, DoNotPay Swoops In
With your virtual assistant extraordinaire, many tasks will be a breeze to deal with.
No fax machine? No problem! Use DoNotPay to send faxes online. If you don't want to waste time waiting in lines or on the phone, we come to the rescue with many of our products that will help you:
What Else Does DoNotPay Have in Store for You?
You can count on our assistance when you want to get rid of:
Our app has even more to offer—try out our hacks that will save you money and do the heavy lifting in numerous tasks: