What To Do When You Get Your Account in GTA 5 Banned for No Reason?
Have you been advancing in your Los Santos mission when, all of a sudden, your GTA 5 account got banned? We will present all of the reasons why Rockstar Games may ban or suspend a user's account.
If you believe you got an account in GTA 5 banned for no reason, DoNotPay will help you figure out the next steps. We'll show you how to get unbanned from GTA 5 and write an appeal letter in your stead!
GTA 5 Account Banned—Possible Reasons
Rockstar Games stipulate their terms of service clearly. While some of your offenses may result in account suspension, cheating will get your profile permanently banned from GTA 5.
Here are the reasons why Rockstar Games ban users' accounts instantly:
Modifying the game
Exploiting glitches to make more GTA dollars
Making GTA money transactions or gifts illegally
Using cheat codes
Attacking other players or jeopardizing their game
Manipulating property trade-ins to get GTA dollars illegitimately
Rockstar Games use an automated anti-cheat system to detect cheating and illegal game modifications. These anti-cheat systems check irregularities in player's data. They are designed to detect cheat codes and illegal software and sometimes detect it in accounts of innocent players by mistake.
Account in GTA 5 PC Banned for No Reason
If you were playing GTA 5 on your PC and got unjustly banned, the reason might be a malfunction in the anti-cheat system. The system sees playing GTA 5 on PC as a game in illegal mode and expels you from the game instantly. Instead of being banned, you may get suspended for 30 days.
Wrongful bans and suspensions are issues that many GTA 5 players face, and there is not much you can do to prevent it. Whether you got banned or suspended while playing on PC, PlayStation, or Xbox One, you should file an appeal.
What To Do if You Get Banned in GTA 5 for No Reason?
When you discover your account in GTA 5 got banned for no reason, one of the options you have is to reach Rockstar Games customer support and file an appeal. You can contact their representatives by:
Sending an email to support@rockstargames.com
Dialing 1-866-922-8694
Note that Rockstar Games have a strict policy about bans, and you will have to prove they made a mistake. To make sure your appeal is strong and effective, you need to:
Prepare the proof that you played a fair game
Have firm arguments to support your claim
You should keep in mind that it might take some time for customer support agents to inspect the issue and respond to your appeal. Instead of waiting on hold, you can contact Rockstar Games support with the help of the world's first robot lawyer—DoNotPay. You can rely on our app if you want to improve the chances of lifting your GTA 5 ban. We can draft a demand letter on your behalf and ensure Rockstar Games take your appeal into consideration. All you need to do is —we'll do the grunt work!
Sign Up for DoNotPay and Make Your Appeal Top Priority for Rockstar Games Support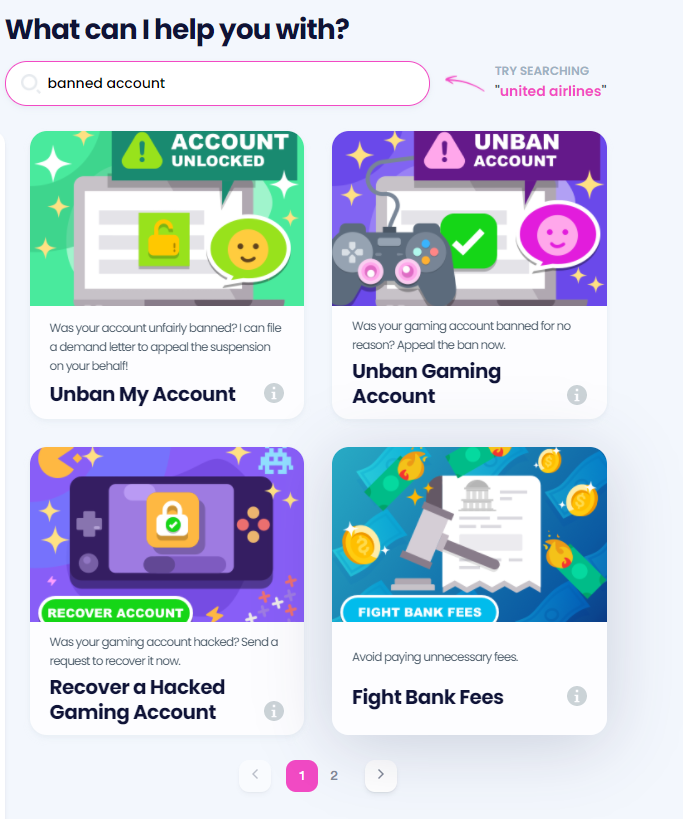 You can make sure Rockstar Games pay attention to your appeal by having DoNotPay draft a demand letter in your stead. Our carefully written letter will put legal pressure on Rockstar Games to process your appeal faster and send you a response within two weeks.
To get DoNotPay on your side, all you need to do is:
Find the Unban Gaming Account product
Provide the following information:

Name of the platform—in this case, Rockstar Games
The date you got banned
Your address
The reason you got banned
Refund details—if you want a refund from Rockstar Games for paid membership
Your username on the platform
If you believe you have been a victim of discrimination, you should also select your federal or state class. We will use this information to strengthen your argument that way as well.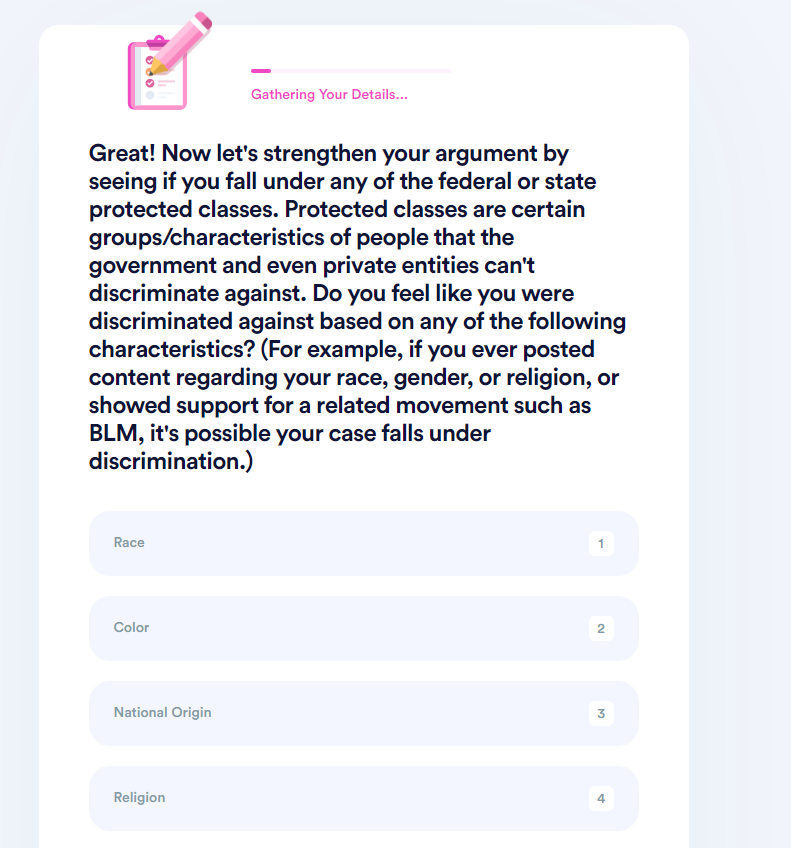 Once you fill out our questionnaire and verify your digital signature, we will generate a demand letter and send it to Rockstar Games in a flash.
Let DoNotPay Handle Your Appeals To Any Platform
GTA 5 is not the only game we can help you with. You can rely on DoNotPay's assistance whether you got banned, suspended, or locked out of your gaming account on numerous platforms. Here are some of the games our app can help you get unbanned from:
The list doesn't end there. DoNotPay will also help you appeal suspensions and bans on various shopping and social media platforms.
To help you resolve any issues with your accounts fast and stress-free, we have prepared these practical guides:
Solve Your Legal and Bureaucratic Issues With DoNotPay
The primary purpose of our app is to provide you with practical tools that can speed up all the drawn-out tasks you must complete. All you need to do is choose a suitable feature from our offer and get your problems solved in a heartbeat!
Once you create an account with DoNotPay, you can:
File:
Create:

Powers of attorney

Divorce settlement agreements

Many other legal documents

Get:
Feeling Unsafe or Harassed? DoNotPay Can Help You!
Have annoying calls and messages become your everyday problem? Don't give up on your peace—rely on DoNotPay and deal with robocalls and restless text and email spammers easily.
We also take care of your privacy, allowing you to create burner numbers and virtual credit cards to avoid revealing sensitive information when signing up for various online services.
If you are being stalked by somebody or discriminated against at work, we will do our best to help you fight for justice and report the case accordingly! We will also safeguard your creative work from copyright violation and ask for violent crime compensation on your behalf.