How to Appeal Your Suspended Instacart Account
Instacart is an online platform that allows users to shop from nearby grocery stores. The platform has employed part-time personal shoppers who will shop for the items and deliver them to customers' homes.
As a personal shopper of the company, getting your account banned can be very frustrating.
While Instacart bans accounts to punish those who don't adhere to their delivery rules, many people have had their accounts suspended for no obvious reason.
What do you do when your account becomes suspended?
This article covers the reasons you might be banned from Instacart. Don't panic, DoNotPay can help get your suspended Instacart account back.
What Are the Reasons for Getting Banned on Instacart?
Working as an Instacart shopper has its disadvantages. You can get fired at any time without proper notice. Instacart sends an email with details regarding the problem before they disable an Instacart shopper account. Afterward, a shopper may try logging in to their account only to realize from customer support that the account has been suspended.
Other than doing a poor job and attaining low-performance marks, there are other reasons that may lead to your account being disabled. They include:
You have not followed the Instacart agreement. The platform requires you to read, understand, and abide by the agreement when applying for a job.
You have not abided by the Instacart alcohol policy.
You have a high cancellation rate, and you always receive negative reviews from unsatisfied customers.
You have done an impermissible or fraudulent activity like using a third-party bot.
 Allowing your Instacart account to be used by other people who are not registered.
You are not keen on the customer's instructions. For instance, not following the dietary restrictions, therefore, risking a customer's health.
You have violated the law, and Instacart is put in the spotlight for your actions.
Giving the customers the Instacart receipt.  Your account can be deactivated if you give a customer a receipt. The company will email the customers the receipts.
Shopping with another person. Another common reason that shoppers get their accounts deactivated is deciding to share your Instacart account with another party or tagging someone along during shopping. The shopper guidelines do not allow co-shopping.
Displaying unsafe behaviors, such as having physical contact with a customer, using inappropriate language, and not respecting the privacy of the customers.
What to Do if You Get Banned From Instacart
At times, it may happen that your Instacart account gets suspended even though you may believe that you did nothing wrong. Although it's never a guarantee, there is still a chance that you can get your account back and join the Instacart community once again.
If you don't wish to search for another part-time job that may see you earn less wages, then you can contact Instacart customer support. You can reach them through their customer support website, fill in your details in the form as required, and explain your problem.
We cannot guarantee that Instacart will reactivate your account. But we can help you write a professional letter to improve your chances. 
Get Your Instacart Account Back With DoNotPay
The process involved when trying to secure your Instacart shopper account can be very tedious and wearisome. From the customer support taking their time to reach back to you to your pleas not being addressed⁠⁠—it surely is a hassle.
DoNotPay offers a better way to try getting your Instacart account back. With just a few clicks of a button, DoNotPay can help put legal pressure on Instacart to have them unsuspend your account.
All you have to do is:
1. Log in to your DoNotPay account and locate the Unban My Account product.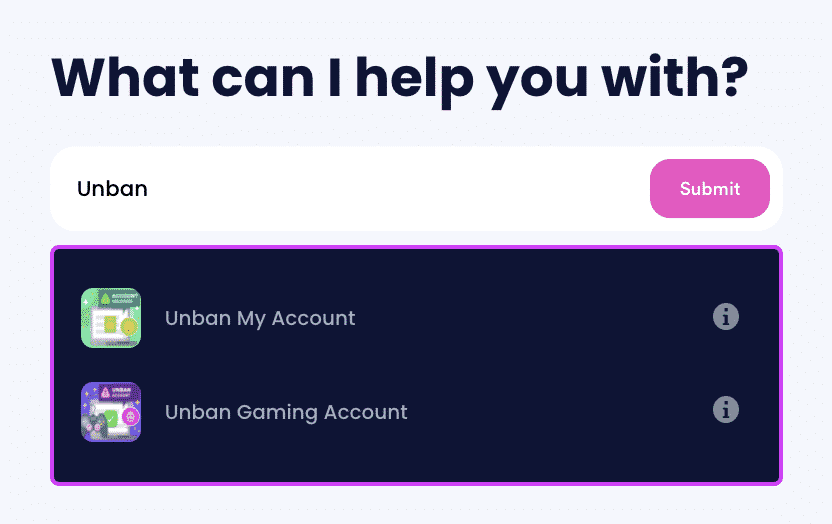 2. Answer a few questions related to your banned account.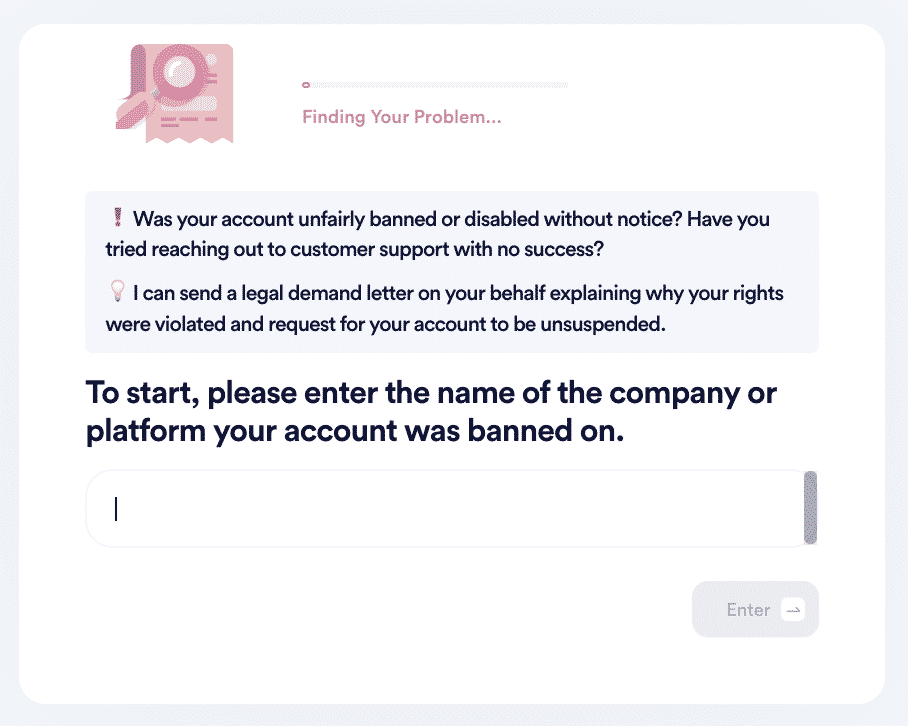 3. Click on the Sign and Submit button.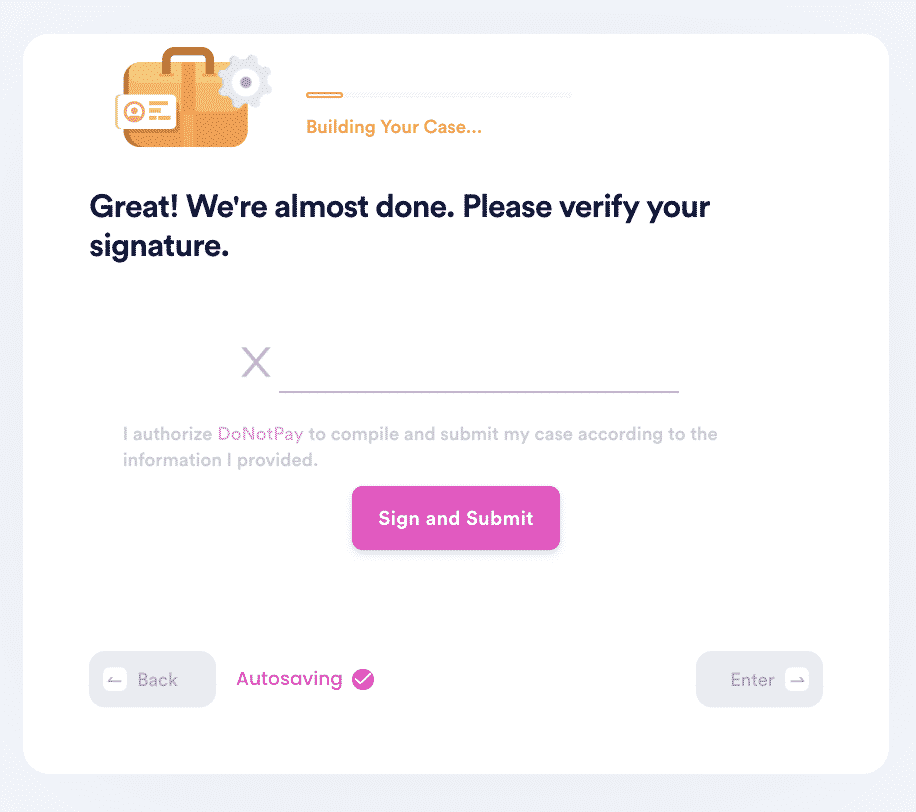 DoNotPay will generate a customized appeal letter in less than five minutes and send it directly to the company. It will have a two-week deadline for the company to respond.
Why Use DoNotPay to Appeal a Suspended Instacart Account
DoNotPay is always secure, reliable, and fast. You don't need to stress about a suspended Instacart account. Let the world's first robot lawyer handle everything on your behalf.
DoNotPay Can Help You Appeal Banned or Suspended Accounts on Any Platform
DoNotPay can help you get back accounts at other companies as well. Whether they are social media accounts or business accounts, DoNotPay will unban them in a quick and more efficient way. Here are good examples:
What Else Can DoNotPay Do?
One of the many advantages of using DoNotPay is that it is accessible through most of the web browsers available. Another advantage is that it can work across many platforms and assist you with other strenuous tasks and activities.
Here is a list of things DoNotPay can help you with besides unbanning your Instacart account:
Why are you waiting? Simply sign up with DoNotPay today and let us assist you to recover your Instacart shoppers account in an effortless and painless way.