Is Your Xbox One Account Banned? Learn How To Get It Back
If you are a passionate gamer, getting banned from your Xbox One account can be a frustrating experience. This can happen for multiple reasons, and if you believe there is some foul play, you should file an appeal. If you don't know how to go about it, is here to help.
Our step-by-step guide will provide you with the answer to why your Xbox One account was banned and whether you can get unbanned.
How To Check if You're Banned on Xbox One
Xbox One has a specific set of rules for its users, and violating some of those rules can result in account suspension or ban. The most common Xbox terms of service violations are:
Illegal activities
Safety violations
Spamming
Content policy violation
Fraud
Harmful behavior
Users' rights violation
Privacy policy violation
Indirect rules violation
Illegal Activities
To avoid the Xbox One ban, you shouldn't do the following:
Promote illegal drug use
Encourage underage drinking
Upload images that show animal abuse
Promote "KYS" or self-harm
Upload a flag of a terroristic organization as your profile photo
Safety Violations
Safety violations are serious offenses, and they include:
Sending threats or slurs to other players after an intense game
Insulting other players
Spam
Spam is probably the most common reason to get banned on any platform. Here are the actions that Xbox One considers to be spam:
Messaging other players without their consent
Sharing the same screenshot repetitively
Sending game requests to players who are not interested to participate
Content Policy Violation
Posting and sharing certain content can get you banned from Xbox One. These are the most common content policy violations:
Posting offensive game clips
Sharing graphic images of real-life violence
Promoting activities of hate groups
Fraud
Xbox doesn't tolerate fraudulent actions, such as:
Sharing access to your Microsoft account
Trying to sell your Gamertag
Purchasing a game from an unauthorized seller
Trying to get refunds that are not included in the refund policy
Harmful Behavior
You will get banned for harmful behavior. To avoid that, you shouldn't do the following:
Cheat or temper with the game settings
Create or use pirate or illegal software
Users' Rights Violations
Violation of other users' rights will get you banned from Xbox. Here are some common violations:
Illegal usage of someone's intellectual property
Unauthorized use of the official company or game logo
Privacy Policy Violation
Considering the Xbox privacy policy, here is what you shouldn't do to keep your account:
Share information about other players without their consent
Use someone's credit card without their knowledge
Types of Xbox One Account Bans
Xbox One community standards include several types of bans, depending on how serious your violation is. These are the potential Xbox bans:
Permanent bans—Xbox will suspend your account permanently in case you violated the prescribed rules. After that, you will not be able to access your profile in any way
Temporary bans—These bans include suspension of Xbox One features, such as playing online multiplayer, sharing your content, communicating with other players
Xbox Live bans—These bans prevent you from signing in to certain Xbox Live features
Bans in specific games—Some developers add specific security measures to their games. If you violate them, you will not be able to access these games. These types of bans are not under Xbox authority, and you will have to contact the developer to get more info
How To File an Appeal When You Get Your Xbox Account Banned
If you believe your account was banned by mistake, you will have to submit your case review. To do that, you must:
Choose the box with a handshake icon
Locate the enforcement action you wish to review
Check the box for Terms of Use and click Agree
Answer the Xbox questionnaire
Click on Submit
After that, Xbox will investigate your case and notify you whether your account is unbanned or not.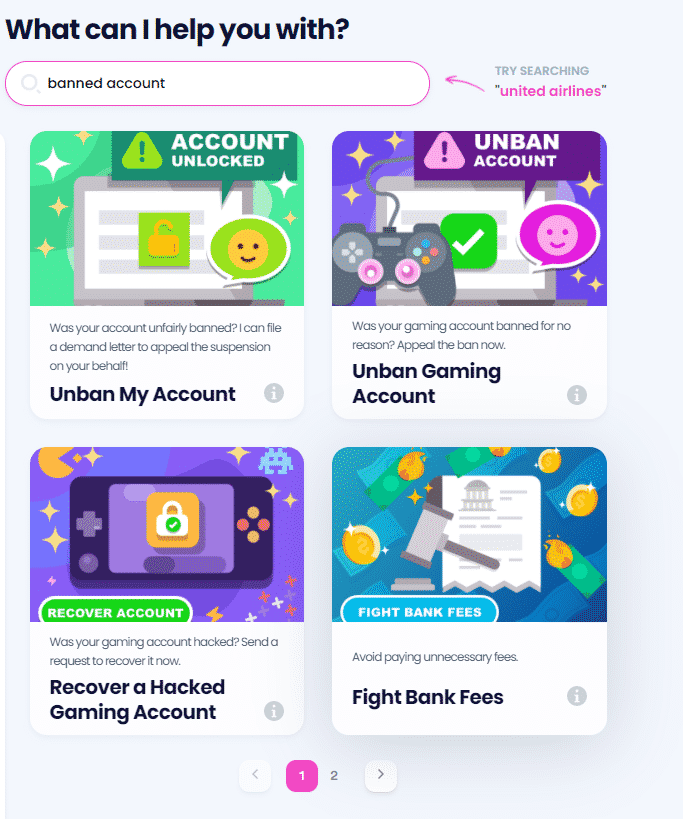 DoNotPay—Write a Demand Letter to Xbox One in a Few Minutes
To make sure that the platform pays proper attention to your appeal, you should also send a demand letter.
Our app will save you a lot of time by creating a customized demand letter. This process will take a few clicks, and all you need to do is:
Find the Unban Gaming Account feature
Give us some basic information, such as:

Name of the platform that banned you
Date when you first got banned
Reason you got banned (if you know it)
Federal protected classes—If you feel like you were discriminated against based on your race, nationality, disability, religion, etc.

Verify your signature and submit your request
Once you're done, DoNotPay will generate a letter and send it to the company to try and get your account unbanned.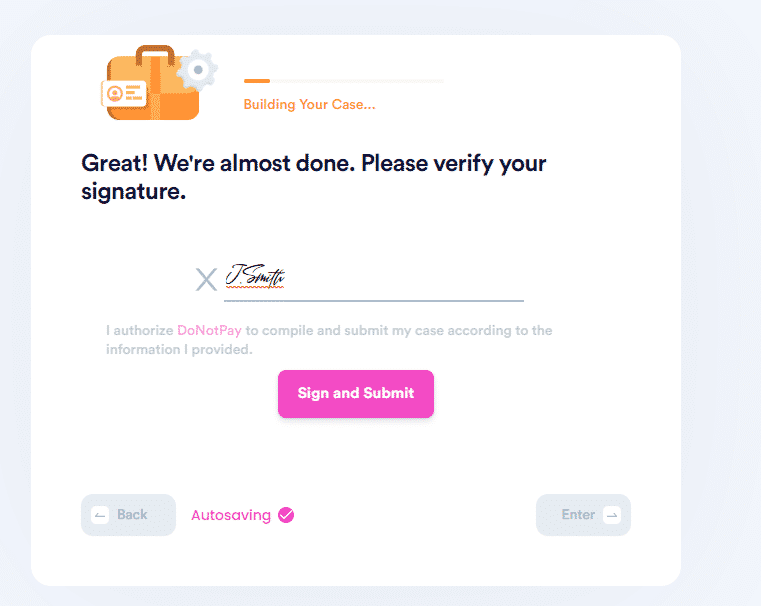 DoNotPay Drafts Demand Letters for Other Banned Account Appeals
Our app can be of assistance if your other accounts have been banned. Here are some of the account bans or suspensions we can help you with:
Get an Extra Buck or Two With DoNotPay
Besides being able to assist you with almost any legal issue, DoNotPay can also help you get some extra money! We can cancel any unused memberships and prevent you from being charged after free trial periods are over with our virtual credit card.
Can't claim a warranty or get cash back for a gift card? Subscribe for DoNotPay and consider it done! We can also help you return items to almost any company or even help you get a refund in a few clicks!
Helping you jump the customer service queues is also not a biggie for us, as well as taking the company that wronged you to small claims court!
No Problem Is Unsolvable for DoNotPay
By subscribing to our platform, you get access to a plethora of handy features that can help you with:
Drafting legal documents

Creating POA agreements

Reducing property taxes