Account in League of Legends Banned for No Reason—How To Get Unbanned
League of Legends has strict community guidelines, which means that accounts can get banned easily. If you got the account in League of Legends banned for no reason, DoNotPay is here to help you get back in the game.
In this guide, you will find everything you need to know about types of bans in LOL and learn how to get unbanned hassle-free.
Why Was I Banned From League of Legends
Riot Games has a low tolerance for the players who violate its terms of service (TOS). If you engage in any activity that can be interpreted as a Riot TOS violation, you will get banned.
Bans can be either temporary or permanent, depending on the severity of your offense. Here are the reasons why you might get banned from League of Legends:
Scripting
Using third-party software
Being a toxic player
Boosting
Banned From League of Legends for Scripting
Using scripts to get the advantage over other LOL players is a form of cheating, and it will get you banned instantly. Riot has strict rules about scripting, and there is little to no chance of unbanning your account after this offense.
Riot has an anti-cheating system to detect accounts that are using scripts. Once the system finds a script on your account, it will enforce a permanent ban.
The system isn't perfect, and it could make mistakes that could get you banned. If that's the case, you should contact Riot Player Support and explain your situation.
Banned for Using a Third-Party Software
If you are using any kind of software or an app that is not a part of the League of Legends, you will face a permanent ban. This includes using software that unlocks skins or other game features that can change game files. Using this type of software is considered cheating and a direct violation of Riot terms of service.
Banned for Being a Toxic Player
Being toxic while playing is also a reason to get banned from LOL. The toxic behavior in League of Legends includes:
Trolling
Cyberbullying
Harassing other players
Abusing other players verbally
Cheating
If you got banned for being toxic, you can get unbanned only after the first offense.
Getting Banned From League of Legends for Boosting
Some LOL players want to advance fast, and because of that, they give access to their accounts to professional players. The professionals will play the game at a high level to help them get a better ranking, and the Riot Games can notice that.
If you make this offense once, Riot will suspend your account for 14 days. You will get permanently banned if you continue boosting, and getting unbanned won't be easy.
Banned From League of Legends for No Reason—Instructions to Getting Unbanned
Whether your account was banned from LOL for a valid reason or no reason at all, you will have to contact Riot support to get unbanned. Here is how you can do so:
Visit the Riot support page and select the version of LOL you are playing
Click on Submit a ticket
Find the Contact us option
Enter the Submit a request form and select Discuss a personal suspension or restriction
Type in your appeal in the Description box
When you submit your request, you will have to wait for a response and sometimes even send the appeal again.
Getting in touch with the player support in Riot can be tiring and frustrating, especially if you believe there was no reason to get banned in the first place. To make sure your appeal is taken seriously, .
Our app can help you get the response to your appeal faster and deal with other types of restrictions, such as LOL account suspension or Overwatch, Pokemon GO, and PUBG bans.
What Can DoNotPay Do To Help You Get Your League of Legends Account Back?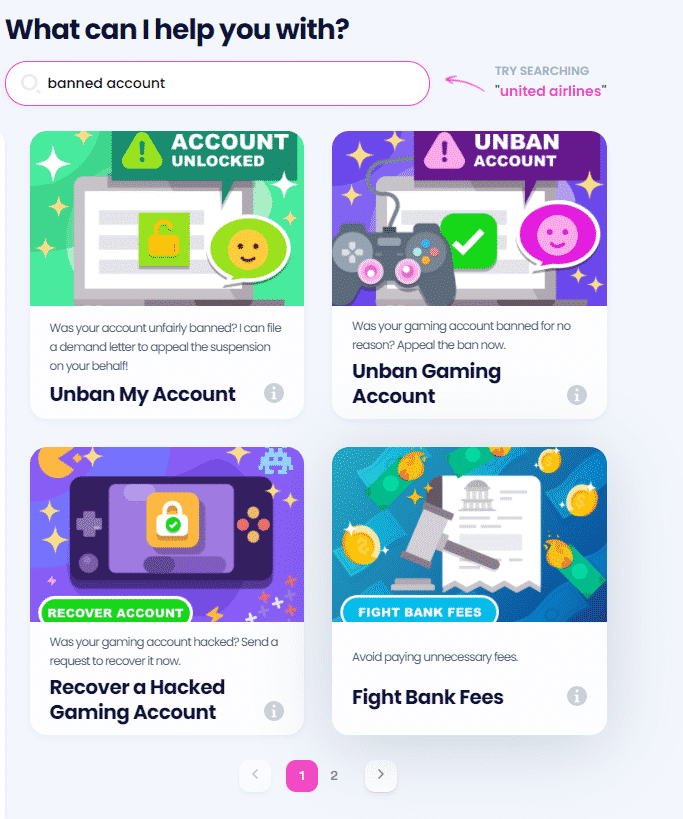 The Unban Gaming Account is a feature in our app that can ensure your appeal to League of Legends does not go unnoticed. DoNotPay will help you draft a letter you can send after you have filed the appeal to remind the Riot support team that your request is still pending.
To get your demand letter written swiftly and precisely, you only have to:
Pick the Unban Gaming Account product
Provide our chatbot with the following information:

The name of the company that banned you
The date you got banned
The reason for the ban
The refund—if you have the paid version of the game
Your in-game username

Select the state or federally protected classes if you think you were discriminated against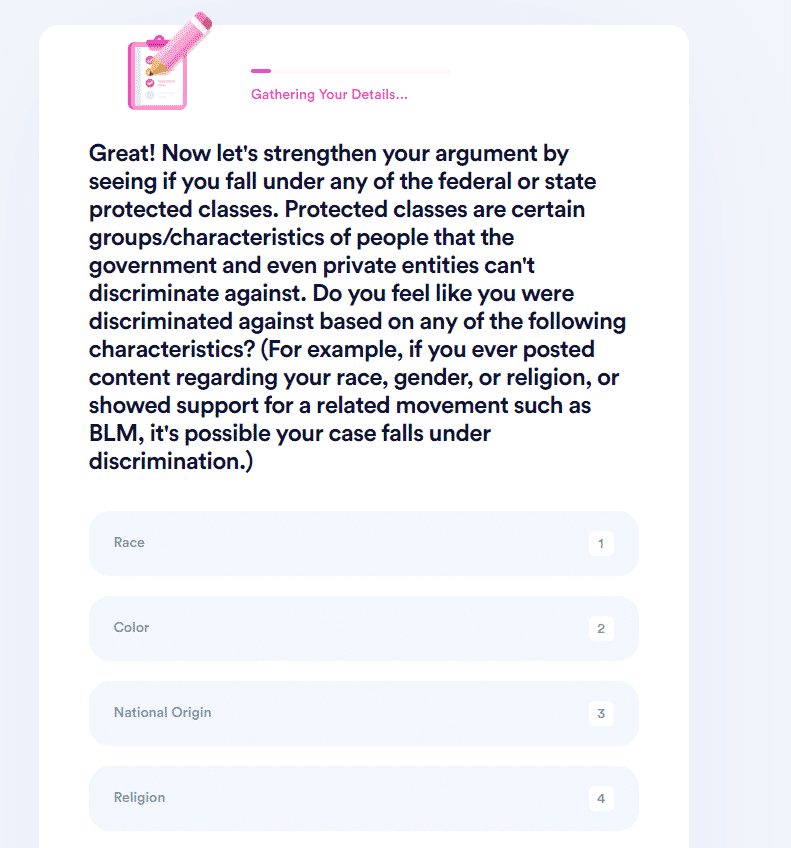 After that, you will have to verify your signature and click on Submit. Within a couple of minutes, the letter will be on its way to Riot Games, and they will have a two-week deadline to respond.
Unban Your Account From Any Platform—DoNotPay Will Show You How
Our app can help you deal with suspensions and locked accounts on any gaming, shopping, or social media platform, as follows:
Have Your Documents Created and Notarized in Less Than Five Minutes!
Why spend hundreds or even thousands of dollars on lawyers when the ideal solution is only a few clicks away?
DoNotPay saves the day by enabling you to generate numerous legal documents. Creating proper child travel consent forms, divorce settlement agreements, and powers of attorney has never been easier!
Our perks don't stop here—you can also have your documents notarized electronically from any location. Once you obtain a notary stamp and signature, your paperwork can be faxed online without outdated machines.
Explore Everything DoNotPay Has To Offer
Day-to-day tasks you must deal with don't have to be a burden or rocket science. Signing up for DoNotPay is your ticket to performing them the easy way! We offer a wide selection of products that don't cost an arm and a leg but do excellent work when it comes to solving your administrative issues!
Our services will help you: