Is Your Microsoft Account Temporarily Suspended? DoNotPay Knows Why!
If you've been trying to log in to Outlook with no success, you may have your Microsoft account temporarily suspended. No need to stress—you don't have to roam through the confusing policies to find out why because DoNotPay will break it down for you.
Our guide will reveal what can trigger Microsoft's decision to lock your account. We will also share step-by-step instructions on how to get your account back and appeal the suspension.
Why Was My Microsoft Account Suspended?
Microsoft's strict policy is designed against malware, phishing, and spam. To prevent fraud or misconduct, the company temporarily suspends accounts as a warning. Any sign of unusual activity can be a reason for suspension, such as:
Sending too many undelivered emails
Signing in from many different locations
Creating multiple accounts to violate the policy
Sending harmful or unwanted code or software unintentionally
Downloading, receiving, or deleting a large number of emails via IMAP or POP within a short period
Sending unsolicited commercial content
Tricking other users into sharing their confidential information
Sending content to people you don't know
Using bots, scripts, or programs to create an account
If you can't relate to any of the misbehaving actions, read the Terms of Use and Code of Conduct to check if you disregarded any rule. The unusual activity can also come from hackers, and in this case, Microsoft protects your account with the suspension.
You will know that your account is suspended if you see the Sign-in blocked (account temporarily suspended) message.
The Difference Between a Banned and Suspended Microsoft Account
A temporarily suspended account means that you won't be able to use it for a set time. Your access to it is blocked until Microsoft lifts the suspension. Depending on what caused the suspension, you might need to change your password to reactivate the account or wait for the time to pass.
If your account is banned, you are permanently restricted from using it. The company has no intention of allowing you to use it again—you can only appeal the decision, but Microsoft can deny it.
Your Account Has Been Temporarily Suspended? Here's How To Get It Back
The purpose of suspension is to prevent misuse of accounts. To activate yours, you need to prove that it belongs to you. You have a few options to lift the suspension:
Get a verification code via text
File a report via an online form
Submit an appeal
Via Phone Number
To reactivate your Microsoft account, take these steps:
Go to the Sign-in page and try to log in
Enter any phone number and request the verification code via text
Type in the code on the web page
Change your password
Decide whether you want to keep or delete your mobile phone and alternate email address, and click on Continue to unblock the account.
You will need to log in with your new password to Microsoft, Outlook, and Hotmail accounts on all devices.
Via the Online Form
Another option is to use the online form. Microsoft will ask you to provide the following information:
Your name
Response email address
Suspended account email address
Phone number
Details about your issue
Explanation of the type of problem you have—choose I cannot access any Microsoft service using my Microsoft account
Customer service will send an email to the response address with further instructions.
Through an Appeal
If the issue persists, you can contact the Microsoft office to appeal its decision. You should be prepared to wait for the response for a long time as the service is swamped with requests.
If you want to get your account back fast, you can resort to another solution—subscribing to DoNotPay. Our nifty app can ensure that Microsoft prioritizes your request. We will compose a valid and professionally written demand letter to put legal pressure on the company.
DoNotPay Can Help You Get Access to Your Microsoft Account in a Jiffy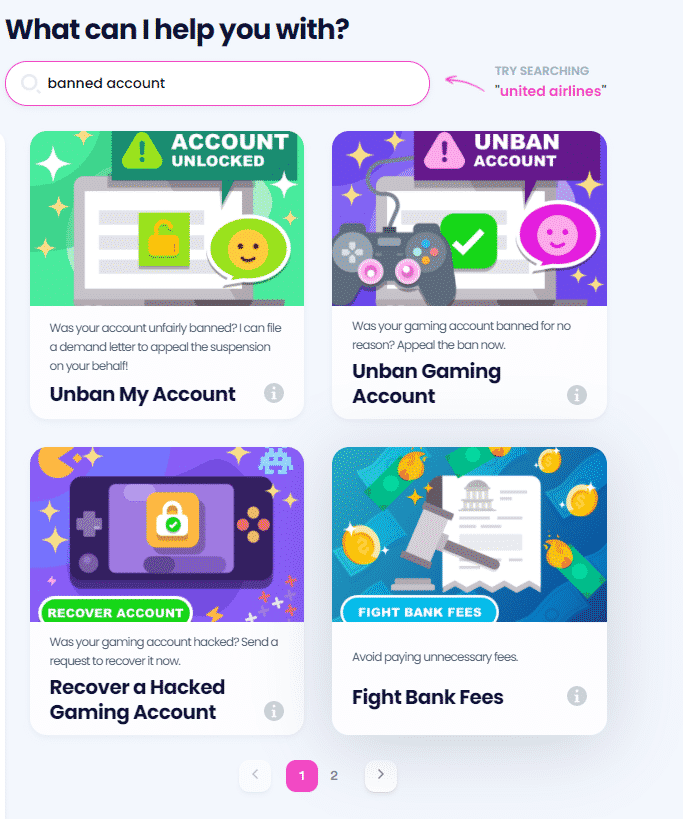 DoNotPay can make sure that Microsoft takes your complaint seriously. All you need to do is:
Enter Unban My Account in the search bar
Help us complete the appeal by sharing information about:

The name of the platform that suspended you
The date of the suspension
Your address
The reason behind your suspension
The type of service you use—if it is a paid service, tell us if you want a refund
Your username
Let us know if you fall under the federal and state protected classes. If you feel discriminated against, we can use that info to strengthen your case.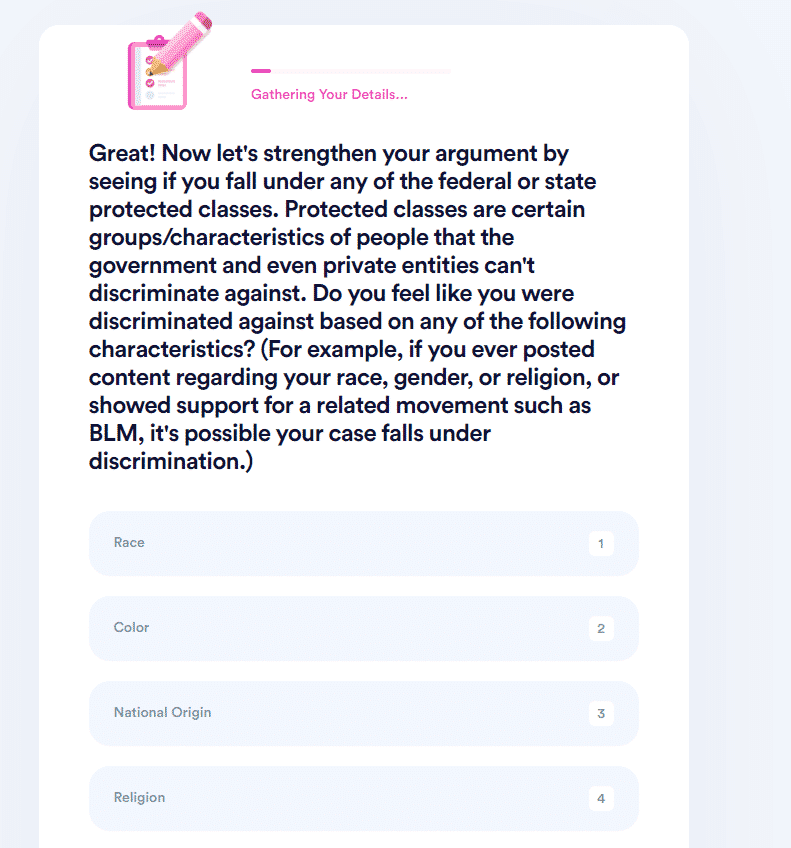 Sign the document with a digital signature to make it valid, and we'll send it to Microsoft. The company will have a deadline to solve your request, so don't worry about waiting!
Note that DoNotPay sends an appeal for the initial decision. If you messaged Microsoft and got a response that you need to wait for the suspension to expire, the company won't change its mind.
DoNotPay Can Solve Your Bans and Suspensions!
DoNotPay can do more than lift your Microsoft account suspension. We can help you file an appeal to many platforms or services. Understanding all the rules is tough, so we prepared useful guides on how to get your account unbanned or lift a suspension:
DoNotPay Is an App for Everyone
Whether you need help with drafting paperwork, searching through government databases, or managing your bills, DoNotPay has a feature that'll make your life easier. The number of features keeps growing, and you can check out a table showcasing some of them:
| | | |
| --- | --- | --- |
| Solving Legal Issues | Saving Money | Protecting Privacy |
| | | |
Get More Done With Our Do-It-All Platform
DoNotPay can take care of any daily hurdle you come across. For a small yearly subscription fee, you get access to various features that you'll find handy on a daily basis. Besides everyday chores, signing up for DoNotPay will help get you:
The list could go on for days. You can even get in touch with an inmate or fight for discrimination at your workplace!