Amazon Account Suspended—What You Need To Know
If you got your Amazon account suspended, the solution would be to file an appeal to Amazon.
To do that, you have to understand the possible reason behind your account suspension and the rules of the appeal process. Our guide provides answers to all of your burning questions and explains how to use DoNotPay to file an appeal.
DoNotPay's Unban My Account product can draft an appeal letter instead of you, whether you got suspended from Amazon, eBay, or Mercari. It can also be a useful tool to get unbanned from social media platforms like Tumblr, Snapchat, and many more!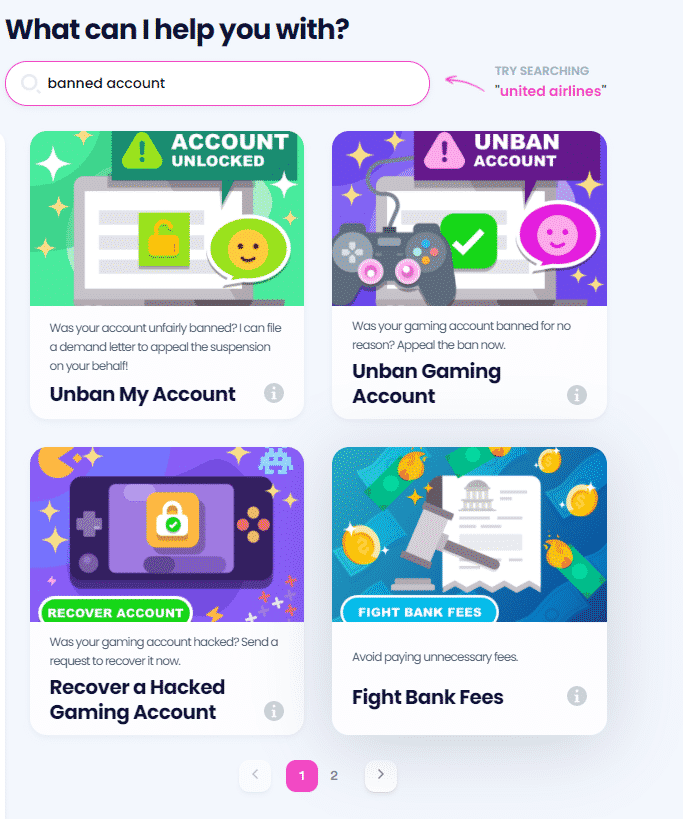 Why Is Your Amazon Account Suspended?
Amazon may suspend your account for various reasons, all of which are related to the platform's terms of service violations. The suspension could also happen due to an unusual profile activity or possible hacking of your account.
Here are the common reasons for an Amazon account suspension:
Selling inauthentic or fake products
Refusing to verify your account data
Forging or manipulating documentation
Violating intellectual property rights
Using your account for illegal activity
Suspecting your account's security was compromised
Amazon Suspended Account—Selling Inauthentic or Fake Products
Amazon will suspend your account as soon as they notice you might be selling fake or counterfeit products. To get it back, you will have to present a plan of action that will ensure something like that won't happen in the future.
Amazon will also ask you to submit information about your invoices for the last year. If you fail to provide this documentation, your Amazon account may even get banned.
Suspended Amazon Account—Refusing to Verify Your Account Data
When you open a new account or change the data on your existing account, Amazon will ask you to verify it. This means you will need to submit documentation such as ID and proof of residence. Providing these documents is especially important if you are changing the address or bank data on your Amazon account.
If you don't present proper documentation, you will not be able to recover your account.
Amazon Account Suspended—Forging or Manipulating Documentation
Manipulating or forging invoices is a serious issue that can cause severe consequences. Amazon has a team of experts that reviews invoice documentation and determines whether it is legitimate or not.
If experts establish your invoice was manipulated or forged, your Amazon account will be suspended.
Violating Intellectual Property Rights
Intellectual property rights infringement is yet another way to get your Amazon account suspended. In this case, Amazon may suspend your account without allowing you to explain how or why this offense occurred.
Intellectual property right infringement includes:
Copyright violation
Patent theft
Trademark theft
Using Your Account for Illegal Activity
In these situations, Amazon may get a bit vague about the reasons your account got suspended. The platform will merely state your account is suspended due to illegal activity or fraud—which can include violating any stipulation in Amazon's Seller Code of Conduct.​
The platform suspending your account without notice is also a common occurrence.
Suspecting Your Account Was Compromised
If Amazon suspects your account has been hacked, it will suspend it. The suspension will be enforced even if the hacker stole your sale proceedings. If you wish to recover the account, you will have to file an appeal.
Steps You Need To Take To File an Appeal
If you believe the account suspension was uncalled for, you should file an appeal to Amazon. Here is what you need to do to build a firm case and get your account back:
Investigate the reason—If Amazon gave you an unclear reason, make sure you didn't violate the company's terms and conditions, trademark policy, or seller code of conduct
Create a detailed plan of action and include it in your appeal letter—Explain why you made a mistake that led to the suspension and what you will do to prevent this from happening again
Send the appeal letter to Amazon—You will find instructions on where and how to submit the appeal in the email that notified you about the suspension. You can expect Amazon to contact you with a response via email
File an Appeal to Amazon via DoNotPay and Recover Your Account in No Time
Does writing an appeal letter to Amazon seem like too much work? Allow DoNotPay to jump in and help! Our app can draft an appeal letter and send it to Amazon instead of you.
Here is what you need to do:
Select the Unban My Account product
Answer some questions about account suspension
Verify your signature and submit
DoNotPay will create the letter using all of the data you provided. The letter will include a request for your case to be processed within a certain deadline. It will put legal pressure on Amazon to review your case and send you a fast response.
With our help, you won't have to wonder whether Amazon or any other platform will respond to your appeal promptly!
Our app can also assist with Amazon buyer account or payments account suspension!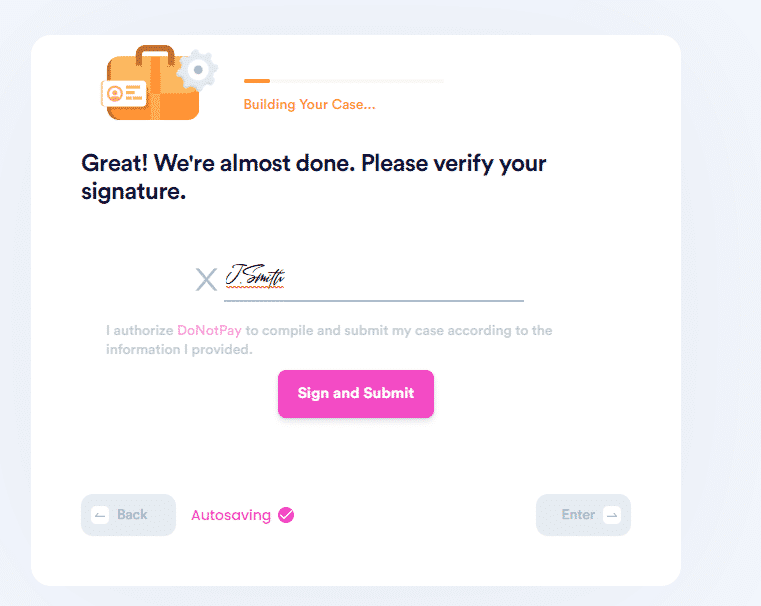 DoNotPay Writes Appeals to Other Companies as Well
Register to DoNotPay and discover how we can help you manage any of the following issues:
Get an Extra Buck or Two With DoNotPay
Besides being able to assist you with almost any legal issue, DoNotPay can also help you get some extra money! We can cancel any unused memberships and prevent you from being charged after free trial periods are over with our virtual credit card.
Can't claim a warranty or get cash back for a gift card? Subscribe for DoNotPay and consider it done! We can also help you return items to almost any company or even help you get a refund in a few clicks!
Helping you jump the customer service queues is also not a biggie for us, as well as taking the company that wronged you to small claims court!
No Problem Is Unsolvable for DoNotPay
By subscribing to our platform, you get access to a plethora of handy features that can help you with: