TikTok Banned Account—How To Get Your Profile Back
TikTok is an online platform where you can have loads of fun while expressing your creativity. That is why getting banned from this network feels lousy—even more so if you feel like you haven't done anything wrong.
If you think TikTok may have wronged you by suspending your account, we are here to help you. In this guide, you will find out why TikTok might have banned your account, what its community guidelines are, and how to write a demand letter to appeal its decision.
If you are worried about writing the demand letter correctly, do not stress about it. Sign up for DoNotPay and learn how to do it in a couple of clicks.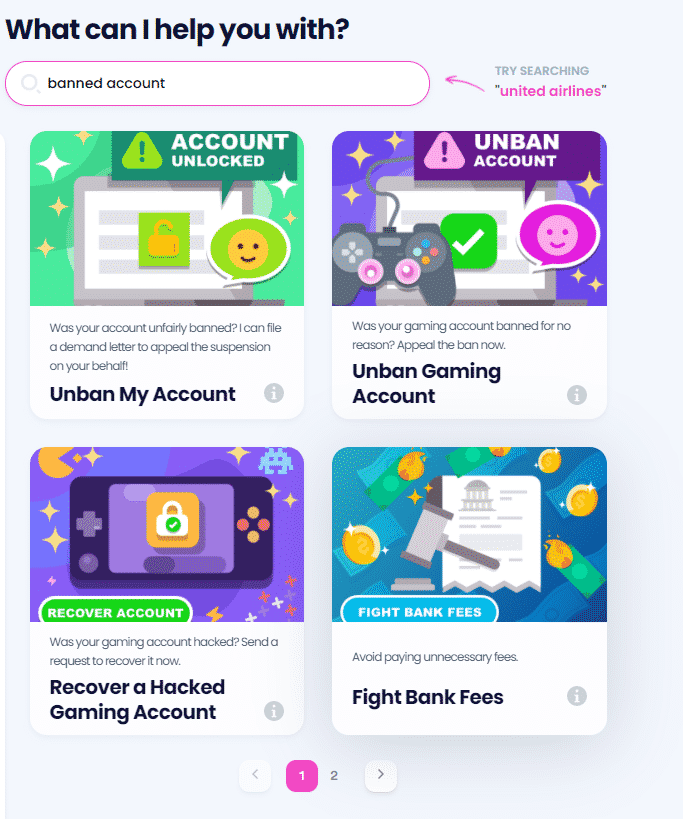 What Are the Reasons for Getting Banned From Tik Tok?
The reasons for having your TikTok account banned are numerous, and they are usually related to a violation of TikTok community guidelines. The most common reasons for TikTok account bans are:
Illegal activities
Hateful behavior
Violent extremism
Graphic content
Dangerous acts, self-harm, and suicide
Harassment and bullying of other users
Exploitation of minors
Nudity and sexually inappropriate behavior
Integrity and authenticity violations
Illegal Activities
TikTok doesn't allow the promotion of illegal activities, such as:
Type of Illegal Activity
Things You Shouldn't Post
Criminal acts

Physical harm of others—kidnapping or assault
Human exploitation—human smuggling, domestic servitude, prostitution, sex trafficking, and bonded labor
Safety risks of others
Sale and purchase of illegal goods
Illegal trade of wildlife
Instructions on how to commit a crime

Frauds and scams

Promotion of schemes of investment with high return
Fixed betting
Ponzi schemes and multi-level marketing
Phishing

Weapons
Trade, promotion, or depiction of:

Explosive weapons
Firearms and firearm accessories
Ammunition

Gambling
Promotion of:

Sports betting
Casinos
Any other gambling activity

Tobacco, alcohol, and drugs

Drug consumption
Promotion, trade, misuse, production, or solicitation of drugs, illicit alcohol, and tobacco
Information on where and how to buy illegal substances

Privacy and personal data
Violation of confidentiality of personally identifiable information or data
Hateful Behavior
Discrimination of any sort will result in TikTok account suspension. This app will not allow content that attacks or threatens other individuals or groups based on:
Race
Ethnicity
Immigration status
National origin
Religion
Caste
Sexual orientation
Gender
Gender identity
Disability
Serious disease
TikTok also bans profiles with slurs, promotion of hateful ideology, and conspiracy theories that justify them.
Violent Extremism
Any type of violence and promotion of dangerous groups or individuals will result in a TikTok account suspension. To avoid this, your profile should not:
Encourage other people to commit violence
Depict or support dangerous individuals or terrorist and criminal organizations
Graphic Content
TikTok will not allow any type of content that includes:
Depiction of violent deaths, accidents, injuries, physical violence, or torture
Depiction of unnatural death of animals, animal cruelty, and gore
Dangerous Acts, Self-Harm, and Suicide
Acts of self-harm or other dangerous acts are prohibited on TikTok, and the users are not allowed to post, share, upload, or stream:
Suicide glorification, games or dares that lead to suicide, or suicide instructions
Eating disorders, games, dares, and glorification of self-harm and eating disorders, as well as instructions on how to engage in such activities
Usage of dangerous tools, objects, or vehicles
Dangerous games or stunts
Harassment and Bullying of Others
Harassment and bullying on TikTok also come with serious consequences. TikTok doesn't tolerate:
Degrading statements, humiliations, embarrassment, or intimidation of an individual
Sexual harassment
Doxxing, threats of hacking, and blackmail
Exploitation of Minors
The exploitation of minors is a pretty serious issue and a sensitive subject, and it should be prevented in any way possible. TikTok does that by prohibiting:
Sexual exploitation of minors in any form
Grooming behavior—Flattering the minor, requesting contact off and on the platform, asking for personal information, and making sexual solicitations or comments
Nudity
Harmful activities involving minors—Possession of alcohol, tobacco, or drugs, as well as encouraging dangerous physical challenges
Kidnaping, physical abuse, and neglect of minors
Nudity and Sexually Inappropriate Content
Whether it involves adults or minors, sexually inappropriate content and nudity go directly against the TikTok regulations. That includes abuse, sexual imagery, explicit language, and graphic depictions of sexual acts.
Integrity and Authenticity Violation
The most common reason for getting banned from TikTok is probably a violation of authenticity and integrity, such as:
Type of Violation
Explanation
Fake engagement and spam

Artificial increase of followers, likes, comments, shares, etc.
Manipulation of TikTok accounts to distribute commercial spam

Impersonation

Using someone else's name, profile picture, and biographical data in a misleading manner

Misinformation

Incorrect information that incites prejudice and hate
Incorrect information about emergencies
Distorting the truth about specific events to cause harm to other person or organization—conducted by synthetic and manipulated media
Conspiratorial content
Misleading information about civic processes (elections, for instance)

Violation of intellectual property
Violation of someone's trademarks, copyrights, or other intellectual property rights—copying music, videos, and other original work without the permission of the author
What To Do if You Get Banned From TikTok
If you are looking for a way to unban your account, you can always file an appeal to reverse the original decision. In case your violation was a one-time incident, there is a good chance you will get your account back.
If you violate community guidelines repetitively, TikTok will ban your account and notify you about it. If you believe TikTok made a mistake and the ban was unjustified, here is what you can do:
Find and open the notification
Click on Appeal
Follow further instructions TikTok provided
Use DoNotPay and File an Appeal to TikTok Without Breaking a Sweat!
Once you initiate the appealing process, you will probably have to write a demand letter to request that TikTok reverse its decision. If you've never done that before, DoNotPay is here to help!
You will not have to trouble yourself with legal forms because our app will draft the demand letter instead of you. All you need to do is:
Locate the Unban My Account feature
Answer some basic questions
Click on Sign and Submit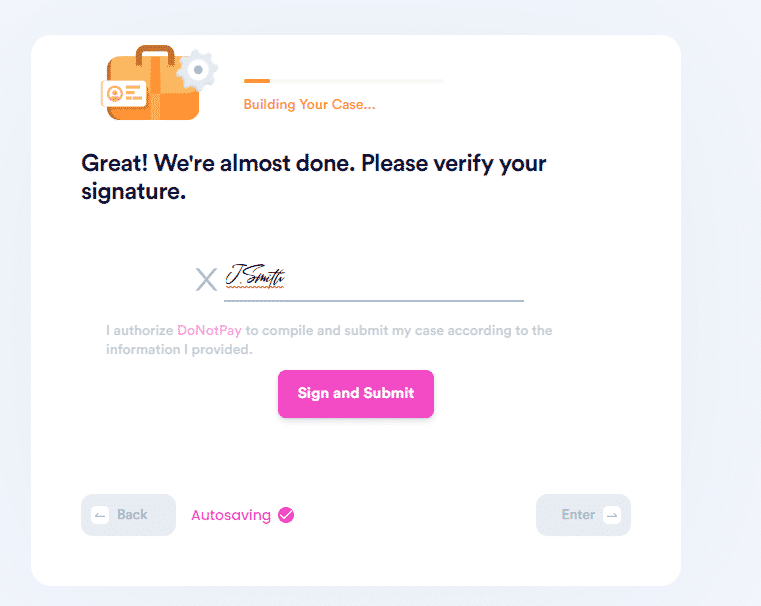 After that, DoNotPay will generate the demand letter to appeal TikTok's original decision. With this letter, we will make sure that the company takes your request seriously and processes it within the set deadline.
Other Platforms DoNotPay Can Help You With
Aside from TikTok, DoNotPay will support you while writing a demand letter to other companies as well. Our service covers these platforms and many more:
DoNotPay Makes Your Troubles Go Away
If you want an app that gets the job done, subscribe to DoNotPay! We have various features that can help you with almost anything—from canceling subscriptions and filing insurance claims to getting in touch with inmates!
It doesn't matter if you need help with bureaucracy issues or with everyday struggles because DoNotPay is your go-to app! We can help you:
Protect Your Customer Rights With DoNotPay
Have you been wronged by a company? Why not sue it in small claims court with our AI-based app? We can also help you claim any warranty or file an item return request in a few clicks! Trying to reach customer service representatives, but the phone keeps ringing? Your virtual assistant can help you jump the queue for any company in the blink of an eye!