Can You Get Banned From Steam—The Mystery of Banned Steam Account Solved!
Steam is the home of many popular games, such as Counter-Strike, Total War, New World, and Swords of Legends. When you get used to playing your favorite game, finding out that you can't access your account can be a nightmare. Can you get banned from Steam? DoNotPay will let you know!
We'll help you understand why Steam blocked you, how long you won't have access to the server, and what you can do to get unbanned.
If you want to improve your chances of getting back on the platform, subscribe to DoNotPay, and we will create a top-notch appeal in your stead.
Why Was My Steam Account Banned?
Steam has a well-developed system for spotting inappropriate behavior. The Valve Anti-Cheat (VAC) system supports this mission as it automatically detects cheating and bans users.
All Steam players need to respect and follow the Steam Subscriber Agreement to avoid getting removed from the platform. The developer determines whether the ban is temporary or permanent.
If you aren't sure why Steam banned you, revise these common violations:
Cheating
Breaking local, state, or regional laws
Creating a false identity
Receiving gifts from scammers
Trying to get unauthorized access to other players' accounts
Selling, buying, trading, or transferring Steam accounts to third parties
Using VPN, proxy, or other tools to hide your location and bypass the regional restrictions for a store in your country
Engaging in scams or illegal activities via Steam Trading
Uploading files that contain viruses, malware, trojan horses, etc.
Using Steam for financial gains—such as betting, lotteries, online casinos, etc.
Exploiting the server for spam, surveys, chain letters, commercial purposes, etc.
Using Steam for illegal activities—such as promoting terrorism, selling drugs and weapons, storing and distributing child pornography, etc.
Phishing other players by impersonating Steam employees and asking for personal data
Using fraudulent payment methods
Hijacking or sharing accounts
Uploading content protected by intellectual property laws
Abusing, harassing, or threatening other players
My Steam Account Is VAC-Banned—Now What?
VAC bans are automated and indisputable. If the software registers cheating, Steam will ban your account. Suspensions and bans unrelated to cheating—such as arguing with other players—might be removed.
You can check which games are at risk of the VAC ban by doing the following:
Launch Steam
Go to Settings
Open the Account tab
Click on Click here for details under VAC Status
Despite your VAC ban, you can still play local LAN, single-player, and multiplayer games on non-VAC-secured game servers. You can review these games in the following way:
Go to the Steam main menu
Click on View
Select Servers
Choose Not Secure in the Anti-Cheat dropdown
Cheating in one Source game or mod can affect other games as well. If you cheat in one of the games listed below, you also won't be able to play these:
Counter-Strike: Source
Half-Life 2: Deathmatch
Day of Defeat: Source
Team Fortress 2
The same applies to the Gold Source games—if you cheat in one of the following games, you will be VAC-banned from all of these:
Counter-Strike
Condition Zero
Ricochet
Day of Defeat
Team Fortress Classic
Half-Life: Deathmatch
Deathmatch Classic
How To Get Unbanned From Steam
If your account gets suspended or banned, Steam will send you a notice. The message will explain whether your ban is temporary or permanent. In any case, you have the right to send an appeal if you believe that the ban was a mistake.
For any complaint you have about the ban, contact customer service. You should click on the Contact Steam Support button to get in touch with the reps the moment you receive your account alert about the ban.
You can also go to the Support page, click on the game you got banned from, and send the message to the support team.
The response doesn't always come quickly, so to fast-track the process, rely on DoNotPay.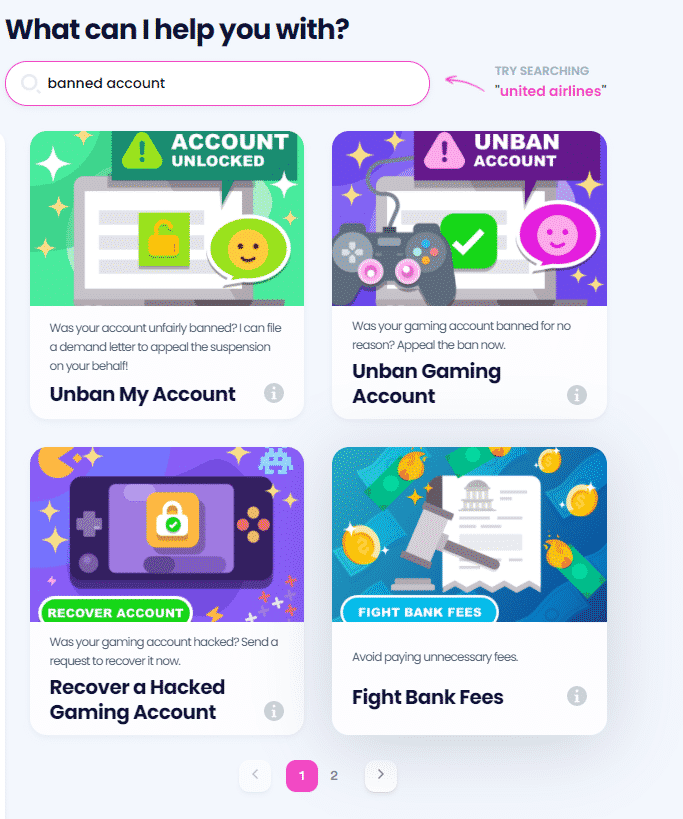 DoNotPay Can Help You Unban Your Steam Account
If you don't have experience with writing appeal letters, DoNotPay will make it easy! Our AI-powered app will lead you through a few simple steps, and your demand letter will be on its way to Steam in no time!
All you need to do is:
Find and select the Unban Gaming Account product
Provide us with information, such as:

Name of the platform that banned you
Date when you got banned
Reason you got banned—if Steam provided information about it
Refund request—if you want to make one

Click on the Sign and Submit button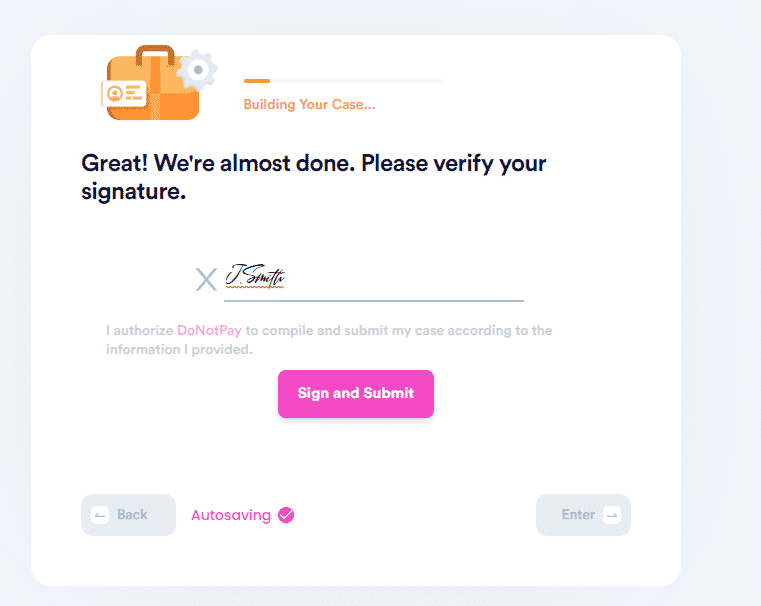 This is where you get to sit back and relax. We will take over and make sure that your letter is revised by Steam as soon as possible.
Get Your Appeals Ready in Minutes With DoNotPay
Is any other service or platform giving you a headache with its suspensions and bans? We can send your suspension appeal or request to remove the ban to any company.
Use DoNotPay to generate and send demand letters to platforms such as:
Have Your Documents Created and Notarized in Less Than Five Minutes!
Why spend hundreds or even thousands of dollars on lawyers when the ideal solution is only a few clicks away?
DoNotPay saves the day by enabling you to generate numerous legal documents. Creating proper child travel consent forms, divorce settlement agreements, and powers of attorney has never been easier!
Our perks don't stop here—you can also have your documents notarized electronically from any location. Once you obtain a notary stamp and signature, your paperwork can be faxed online without outdated machines.
Explore Everything DoNotPay Has To Offer
Day-to-day tasks you must deal with don't have to be a burden or rocket science. Signing up for DoNotPay is your ticket to performing them the easy way! We offer a wide selection of products that don't cost an arm and a leg but do excellent work when it comes to solving your administrative issues!
Our services will help you: