Get Back on Tumblr! Banned Account Recovery Is Easy With DoNotPay
Over the past few years, Tumblr banned numerous accounts. This has been the consequence of the Community Guidelines update that introduced significant changes in criteria determining what classifies as the acceptable content.
This trend of frequent bans continues, but the support system doesn't always get it right and often has accounts suspended or banned by mistake.
DoNotPay can help you appeal your suspension or a ban in a few simple steps. Sign up for our service and have your complaint feedback in a matter of days.
Why You Got Banned From Tumblr
Over the past few years, Tumblr changed its Community Guidelines significantly. The platform now leans toward family-safe rather than previously allowed explicit content.
This means that you need to be careful when choosing the material to share on your account or blog. Chances are you got banned because some of the posts that seemed "safe" to you triggered the platform's security algorithm. You could have also made other errors unknowingly.
Here are some types of content you should avoid in the future:
Sexually explicit (NSFW) content, as the most frequent cause of bans
Other types of explicit posts
Tumblr Account Banned for NSFW Content
Adult content is the most common reason behind Tumblr bans and other account restrictions. Don't post any visual material that shows human genitals, female nipples, or sex acts. As banned pictures, Tumblr counts even illustrations that are realistic enough to be mistaken for real human photographs.
Banned From Tumblr Due to Other Types of Unacceptable Content
The following types of posts are also among those considered explicit or unacceptable on Tumblr:
How To Recover Your Tumblr Banned Account
You can file an appeal to your banned account directly through the Tumblr platform. Take a look at the steps:
Log into your blocked account
Click Contact Support (you can also access their support page)
Choose the reason why you are reaching out
Attach any proof you have in your defense
Write a message stating why you believe you've been wrongly banned
Provide the email address connected to your account
Submit the form
Once you've sent the appeal, keep checking your email account for new messages from Tumblr's support. Keep in mind that their response might take a while, and you may have to wait for a response for days.
Banned From Tumblr? Rely on DoNotPay and Reclaim Your Account Now!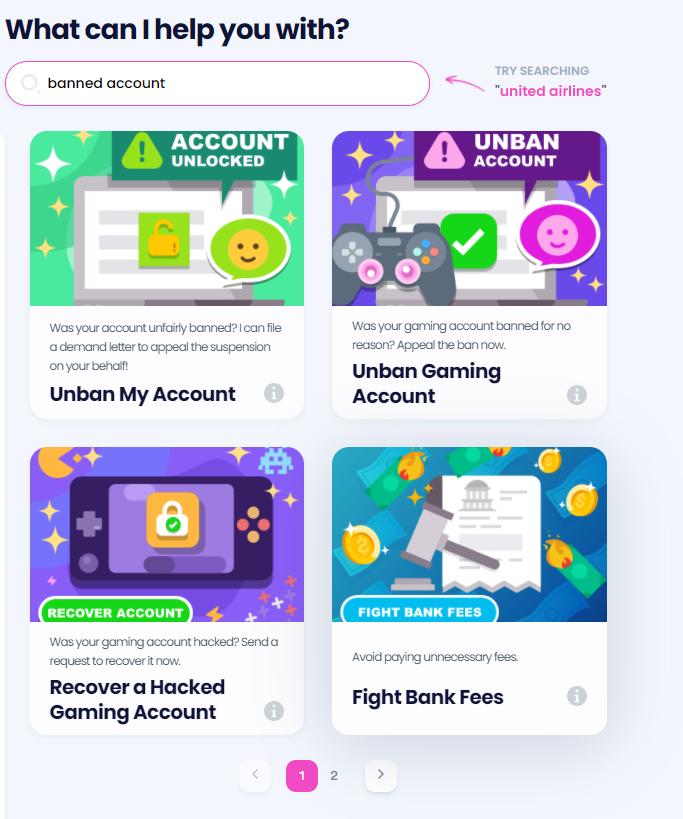 Waiting indefinitely for a Tumblr support response regarding your unban request also affects your blog's traffic. While Tumblr support agents are making their way to your case, your blog is losing followers, visitors, and all your hard work can easily go down the drain.
DoNotPay has a quicker way for you to get unbanned.
Become our user, and we'll generate an original and effective complaint letter that will make Tumblr customer support take you seriously and analyze your issue thoroughly.
All you need to do is:
Give us the name of the platform where you have issues
Provide us with your account details (the email address that you connected to the account, your account ID, and the date when you got banned)
Inform us of any suspicions you have that you are being discriminated against based on your nationality, religion, race, etc.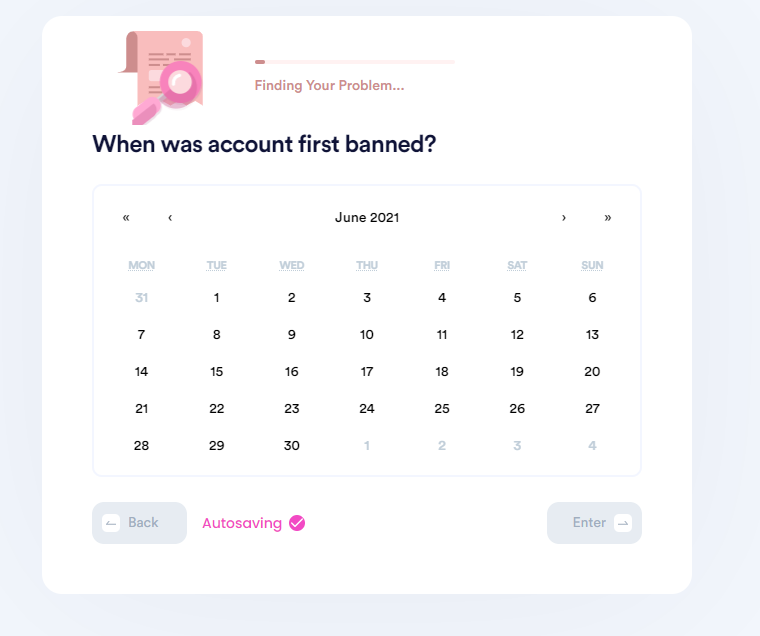 Once we fit all this data into your complaint, we will forward it to Tumblr and give their support department two weeks to come up with a response. This way, we'll put some more pressure on their agents to review your case in the shortest possible time.
Our app also takes care of your account restrictions on other social platforms, such as:
DoNotPay Recovers Your Access to Many Other Platforms
Our app doesn't exclusively focus on getting you unbanned on social media platforms. We cover a multitude of other online services, such as streaming, emailing, and shopping.
Take a look at the table for more details:
DoNotPay offers another account-unbanning feature that focuses on the gaming niche. Our Unban Gaming Account tool helps you get back on numerous gaming platforms, including:
Discover the Entire Spectrum of Our Features
A click or two will be enough to discover the amazing universe of DoNotPay's tools and products. Our app is here to show you the best way to get:
Financial Issues? Let DoNotPay Take Care of Them!
DoNotPay can track down your unclaimed money, submit insurance claims, or request compensation for delayed flights on your behalf. This way, you can save some money and get what you're owed. Our app can also make it easier for you to lower your utility bills, cancel active subscriptions and stop further charges, or appeal parking tickets.