How to Appeal Your Banned Destiny 2 Account
After a long tiresome day, it is nice to go a few rounds of your favorite video game. Whether playing for fun or looking to earn as a pro-gamer, a suspended account is devastating, especially after accumulating considerable points and leveling up.
The process of the Destiny 2 account recovery ban is challenging enough. The long wait, annoying hours contacting customer support, and not knowing how to get unbanned doesn't help the situation.
DoNotPay has a faster, more convenient, automated, less frustrating way. Our process involves creating a demand letter to the gaming company to exert legal pressure and appeal the suspension.
Why Was Your Destiny 2 Account Suspended?
Bungie (Destiny 2's gaming company) has two main ways of dealing with players who break Destiny's code of conduct or terms of use. You might get restrictions or be banned. Either way, you won't have access to the game for the specified period.
If your Destiny 2 account gets restricted, you'll lose temporary access to your game. The first restriction will lapse after two weeks, and the consequent restriction will go for two months.
On the other hand, if your Destiny 2 account gets banned, you'll permanently lose access to the game through that particular account. If you receive a Destiny device ban, you can't access the game through that device, whether your account is active or you just bought a used device.
When you get restricted or banned, you will receive a message detailing the restriction period, specific activities impacted, and the type of ban/restriction – account or device.
The reasons that'll get your Destiny 2 account banned or restricted include:
Unreliable internet connection as it negatively impacts other players
Persistent quitting or leaving the game on purpose
Third-party applications on the PC or console might give you undue leverage over the other players. Practices such as inserting code into the game may also compromise the game's original code.
Account recoveries or when you grant another person access or control to your account, jeopardizing your account's security and the other players' experiences in the game. Some account recovery practices warranting a ban include:
Utilizing free or paid services to recover your account for boosting, earning stuff, or completing content, to name a few
Recovering accounts in exchange for valuable stuff such as gift cards, subscribers, or Patreon supporters, among others
Violating the Code of Conduct and License Agreement
Activities such as:

Using any kinds of internal or external modifications
External programs, employee personification (Bungie, Microsoft, Sony, Blizzard, Valve, or Activision)
Unauthorized access
Gaining internal gaming benefits from the latter activities
Disruptive conduct such as hate speech, griefing, unsportsmanlike conduct, message spamming, or deleting another player's game activity
Replicating glitches, such as the min/max glitch, gives players infinite orbs and significant leverage to break down crucial game activities
In some cases, Destiny banning your game account isn't enough. You might also lose Destiny 2 gear, items, and content related to that game activity. Some of these items include:
Weekly Engrams, Milestones, or Adventures,
Mods or Consumables
Quests, Missions, and Bounties
Expansion Content or DLC
Guided Games
Weapons, Ghosts, or Armor
Season Passes
Sparrows, Ships, Emblems, or Shaders
Possible Solutions for Your Suspended Destiny 2 Account
It's frustrating when you attempt to access your game account with no luck. It's worse when you receive a message detailing why you can't access the account. Now, you have to commence the Destiny 2 account recovery ban process.
As if that's not challenging enough, Bungie doesn't have a dedicated customer support email address or phone number. But you can try using the Appeal Ban or Suspension Contact Form. This is a form you can fill out to contact Bungie and allows you to submit a ticket requesting them to overturn their decision regarding your Destiny 2 account.
When submitting the form, attach any evidence supporting your request, such as the glitch or bug you were using or which code of conduct or terms of use you violated.
Social Media Accounts
You can contact Bungie customer support through their Facebook, Twitter, and LinkedIn pages.
They might respond to your messages and give you further directions on how to get your account back. Bungie Community and Help Forums.
These two pages contain valuable information you can use and follow to understand your case better. Additionally, they contain other players you can discuss your issue with, and they might advise you accordingly, especially if they have gone through a similar challenge.
Regardless of the media you use, it's vital, you know, there's no guarantee Bungie will respond to your messages or overturn their decision to suspend/ban your account. Either way, it won't hurt to try.
Get Your Destiny 2 Account Back With DoNotPay
Considering the importance of your video game, you can't afford to be lax when it's suspended. When contacting customer service to discuss the issues doesn't yield any results, we have your back.
DoNotPay can exert legal pressure to lift your account sharing ban on your Destiny 2 game. Our fast and convenient process only takes three steps:
1. Log in to your DoNotPay account and locate the Unban My Account product.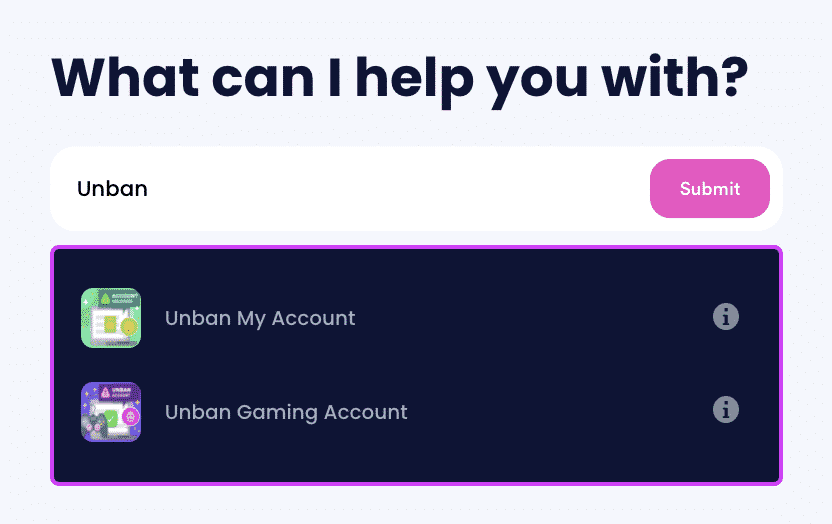 2. Answer a few questions related to your banned account.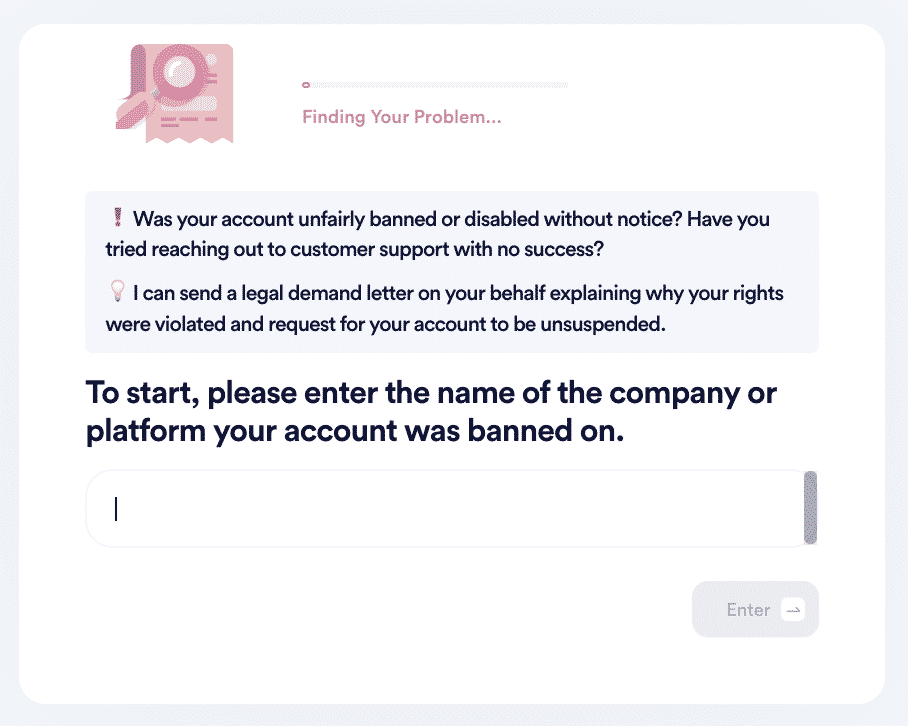 3. Click on the Sign and Submit button.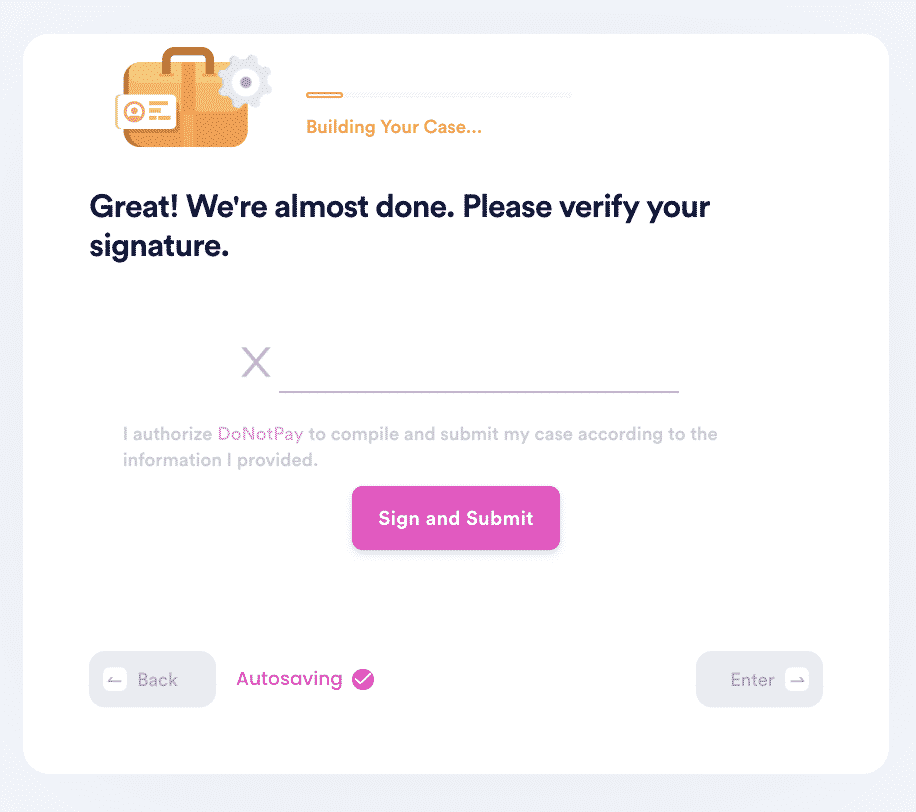 We will generate a customized appeal letter in a jiffy and send it directly to the gaming company. The letter gives the company two weeks to respond to the game account ban. Cross your fingers; the gaming company will lift the initial ban. If they uphold the decision, there isn't much we can do to help with that. We can only help lift the initial suspension.
Top Tips to Not Get Your Destiny 2 Account Banned
Prevention is always better than cure. Imagine the devastation you might run into when your Destiny 2 account is restricted or banned, yet you are a pro earning a living through the game.
While DoNotPay can help appeal the ban or restriction, these tips will help avoid putting your game account in jeopardy:
Focus on playing and enjoying the game the legal way.
Avoid any mechanisms or methods that'll give you an undue advantage over the other players.
Generally, stick to the Destiny 2 Code of Conduct and License Agreement.
Report any players you suspect of cheating early enough, especially if you share an account or are in the same Fireteam. If Bungie discovers one member of your Fireteam of cheating, chances are, they will ban the account. Also, suspect any suspicious activity in your account, such as unauthorized access.
To report the suspected cheater, visit the online Destiny 2 cheater form.
DoNotPay Can Help You Appeal Banned or Suspended Accounts on Any Platform
We know your Destiny 2 account ban might not be the only thorn challenging you now. Various platforms have long and complicated policies and guidelines that you might not read nor understand every word. This might raise the risks of bans and suspensions.
Fortunately, DoNotPay has the suitable feature to help with multiple platforms, including:
DoNotPay Is a Versatile Tool
Are you worried about claiming your rebates, concert ticket scams, or how to file complaints against various companies? Worry no more. We have designed DoNotPay as a multipurpose tool to help you not just when your Destiny 2 account is banned. After we send the demand letter and awaiting results, you can handle other challenges, including: