How To Get Unbanned From Bloxburg—Breaking It Down
From hundreds of thousands of active players on Bloxburg, about 0.01% get banned. If you find yourself in that unpleasant situation, we'll help you find a solution and learn how to get unbanned from Bloxburg.
Understanding what happened and taking the right steps can get you back in the game, and we will assist you with that. Learn about why Bloxburg bans players, what the severity of its decision is, and how you can fight against it.
Activity That Can Get You Banned From Bloxburg
When you receive the Account Ban (1042) message, it means that Bloxburg detected some fishy activity and removed you from the server.
The Roblox moderation system bans users who violate the Terms of Use or Community Rules. These guidelines ensure that players don't cheat, abuse the game, or disrespect other users.
The violations can come in the form of:
Doing the money glitch
Using Roblox exploits
Posting about the moderation actions
Altering game files
Sharing anything other than Roblox, YouTube, Twitter, and Twitch.tv links
Posting spam content
Asking for or giving confidential information
Posting inappropriate content
Using inappropriate, derogatory, or offensive language
Harassing other users
Creating games to scam other users
Uploading personal photos
Donating or receiving glitch money
Even if you do nothing against the terms and rules, you can be banned by mistake. For example, having glitched money without being aware of it will also get you banned. It will be easier to state your case and remove the ban if you played a fair game.
For How Long Can Bloxburg Ban You?
Bloxburg removes players from the game for different lengths of time. The ban period depends on what they did and how serious it is.
You can get a suspension or be banned for good. If you were suspended or temporarily banned, wait for that time to pass or appeal the decision. Submit an appeal only if you were wrongfully blocked from playing.
For the first few minor violations, you get a warning. Repeating those activities can get you permanently banned, which means that your account will be deleted, and you won't be able to play the game anymore. This punishment is for more serious violations, such as buying money illegally.
There are several ban levels you can be placed in:
Warning—You don't get locked out of the game
One-day ban—You won't be able to play the game for 24 hours
Three-day ban—Your account will be blocked for 72 hours
Seven-day ban—Players who disrespect the game without making a serious violation can be locked out for a week
Permanent ban—The account will be closed, and you won't be able to reopen it
How To Get Unbanned From Welcome to Bloxburg
If you haven't violated the terms, getting unbanned should be easy. You just need to get in touch with the developer or reps and explain what happened. Based on the game analysis, they will be able to conclude that it was their mistake.
If you managed to join the game, but you can't get in it, follow these steps to contact support:
Click on Options
Find the Help Center button at the bottom of the page
Select New Message
Choose the Ban Appeal option in the dropdown menu
You can also go directly to the developer. Find Coeptus on Twitter and message him about what happened. Make sure that you include your IGN so that he can review the issue.
Another way to get out of the ban is to send a customized appeal letter through DoNotPay.
How Can DoNotPay Help You Get Your Bloxburg Account Back?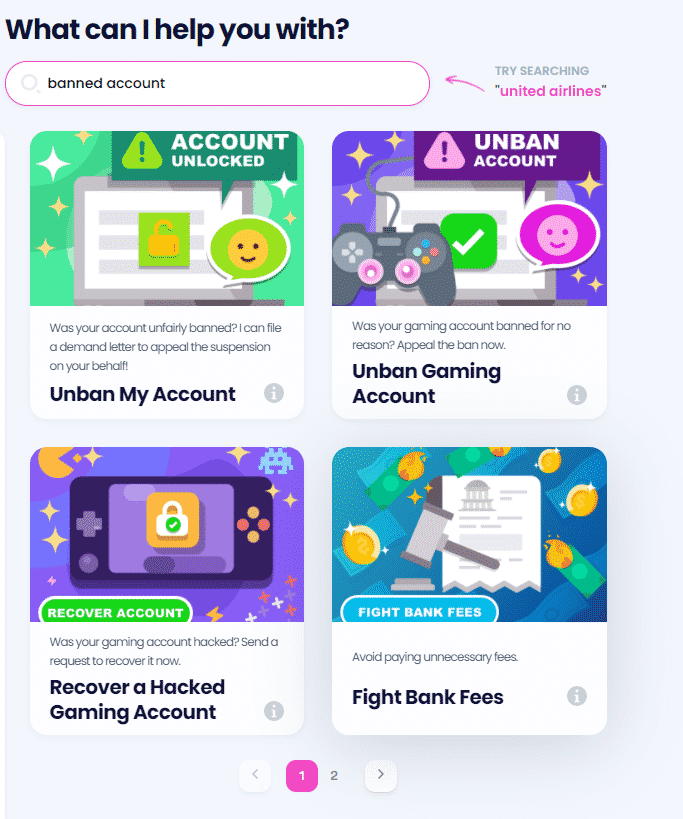 Our nifty Unban Gaming Account tool can get your appeal to Bloxburg reps and ensure that it doesn't get ignored. The valid document will put legal pressure on the company to resolve the ban faster.
You only need to:
Log in to your DoNotPay account from a web browser
Locate the Unban Gaming Account product
Fill in the questionnaire stating:

The company that banned you
The date when you got banned
Your address
The reason for the ban
The refund—if you want one
Your in-game username
If you fall under state and federal protected cases and think that Bloxburg treated you unfairly because of it, let us know. We will back up your case with that information.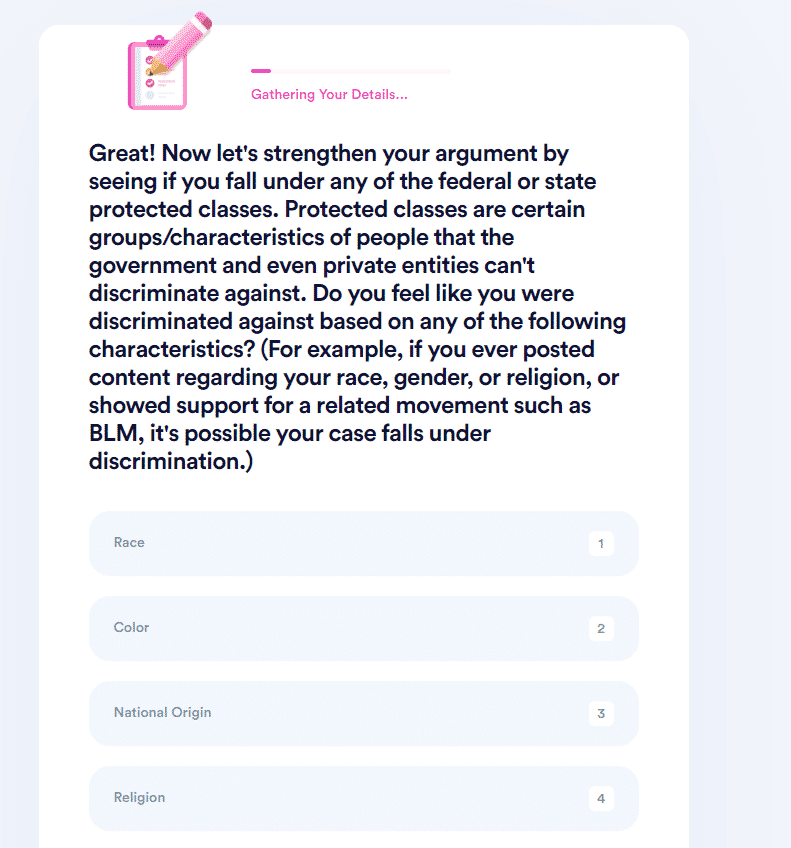 Once you sign the document digitally, we will submit it to Bloxburg. To make sure that you get an answer in no time, we'll also set a deadline for them to respond.
Note that you can't appeal the final decision. The demand letter will only be useful if you still haven't discussed the problem with the reps.
DoNotPay—The Appeal Expert You Can Have on Your Side
What more can DoNotPay do? It can appeal a ban, suspension, or a locked or blocked account from any server, service, or platform. Create a DoNotPay account to use all those functionalities to your advantage.
If you want to learn more about how we can help you, these guides can give you all the information:
DoNotPay Is an App for Everyone
Whether you need help with drafting paperwork, searching through government databases, or managing your bills, DoNotPay has a feature that'll make your life easier. The number of features keeps growing, and you can check out a table showcasing some of them:
| | | |
| --- | --- | --- |
| Solving Legal Issues | Saving Money | Protecting Privacy |
| | | |
Get More Done With Our Do-It-All Platform
DoNotPay can take care of any daily hurdle you come across. For a small yearly subscription fee, you get access to various features that you'll find handy on a daily basis. Besides everyday chores, signing up for DoNotPay will help get you:
The list could go on for days. You can even get in touch with an inmate or fight for discrimination at your workplace!