Learn How To File a Successful Twitter Suspension Appeal
If your Twitter account got suspended, it's not the end yet. Twitter allows users to file an appeal for suspended accounts—but will that help you recover your account? There is no guarantee, but if your account was erroneously suspended and you make a strong case, it is possible to get unbanned.
This guide will show you all the ways you can file a successful Twitter suspension appeal, including the fastest and easiest method.
Why Is Your Twitter Account Suspended?
Twitter's automated systems are always monitoring activities and accounts on the platform to detect any violations of its rules. If a user account contains anything that goes against the platform's rules, the account can be suspended.
The severity of the suspension depends on the seriousness of the policy violation. Sometimes, the suspension notification may only mention that you violated the rules leaving you confused about the details of your offense.
Here are some of the most common reasons for Twitter account suspensions:
Spam-like or fake accounts—Such accounts violate Twitter's rules and pose security risks to other users. A real person's Twitter account can be suspended as a fake by mistake at times
Compromised accounts—Any account that is at risk of being accessed by unauthorized persons may be suspended until it's secured
Abusive conduct—Inappropriate behavior, such as threatening other users or impersonating another account holder, may lead to suspension
Non-compliant content or profile—An account may be temporarily suspended if some information on the profile or shared content goes against Twitter's rules. The account is usually restored once the details are updated
What Does It Mean When a Twitter Account Is Suspended?
What does "Account Suspended" mean on Twitter? When your account is suspended, your activities on the platform are restricted. What you are allowed to do depends on the severity of the violations Twitter has detected on your account.
These are the common types of suspensions on Twitter:
Read-only account—Twitter may restrict an account from tweeting, retweeting, and any other interactions with content on the platform. The suspension can last from 12 hours to seven days
Account ownership verification—Twitter may require users to verify their ownership of the account via a phone number or email if their account gets locked
Permanent suspension—This is reserved for severe violations. The user account is removed from public view, and the user cannot create new Twitter accounts
How To Get Unsuspended From Twitter
Twitter allows users who feel their accounts were suspended without any good reason to attempt to reverse that decision. You can unsuspend the account yourself or submit an appeal.
Unsuspending your Twitter account on your own is possible if you see alerts to check your email or use your phone number when you attempt to sign in to your account. All you will need to do is provide the phone number and follow the onscreen instructions to recover your account.
If attempts to unsuspend your own account fail, you can submit an appeal. Here is how to appeal a Twitter suspension:
Sign in to your suspended Twitter account
Open the Help Center in a new browser tab to file your appeal
Explain your problem in detail under Description of problem
Enter your personal information as requested
Submit the request
There is no official time requirement for Twitter to respond to your request, and you can't contact them via phone or email concerning your suspension appeal.
How To Deactivate a Suspended Twitter Account
Twitter gives you the option to deactivate a suspended account. The process for
deactivating a suspended Twitter account is straightforward. Here is what you need to do:
Visit the Account Access section of the Help Center
Select I'd like to deactivate or close my account
Fill out the form that pops up
Click Submit
You may also address your request to the contacts listed under the How To Contact Us Section on the Privacy Policy page.
Recover Your Suspended Twitter Account With DoNotPay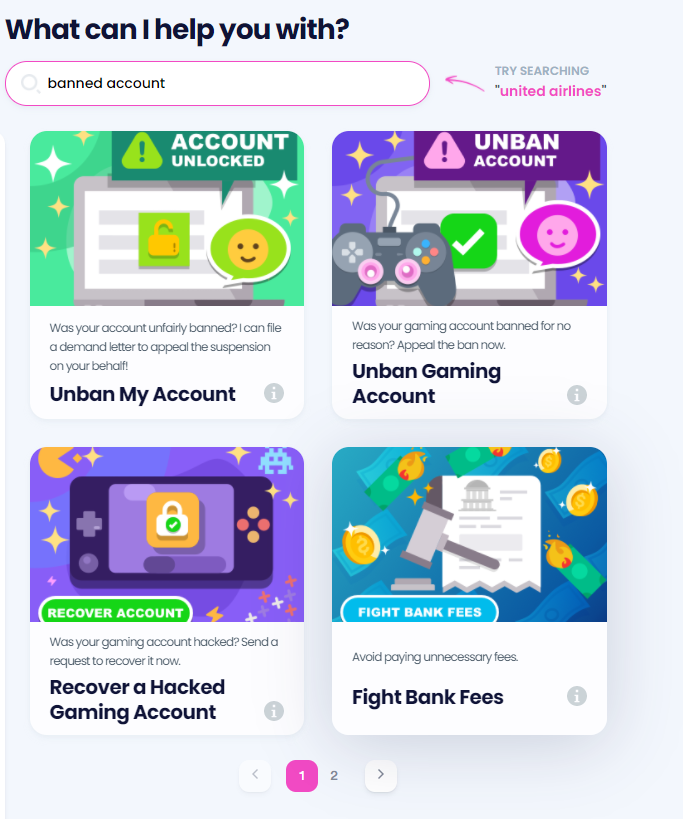 Because Twitter doesn't give an official time estimate for processing your suspension appeal, you may be waiting for a long time. DoNotPay can remove the uncertainty and help you submit an appeal that is not ignored. Even if you are banned from Twitter, DoNotPay can send the suspension or ban appeal in your stead.
All you have to do is follow these steps:
Select the Unban My Account tool
Answer a few questions concerning your banned or suspended account
Click Sign and Submit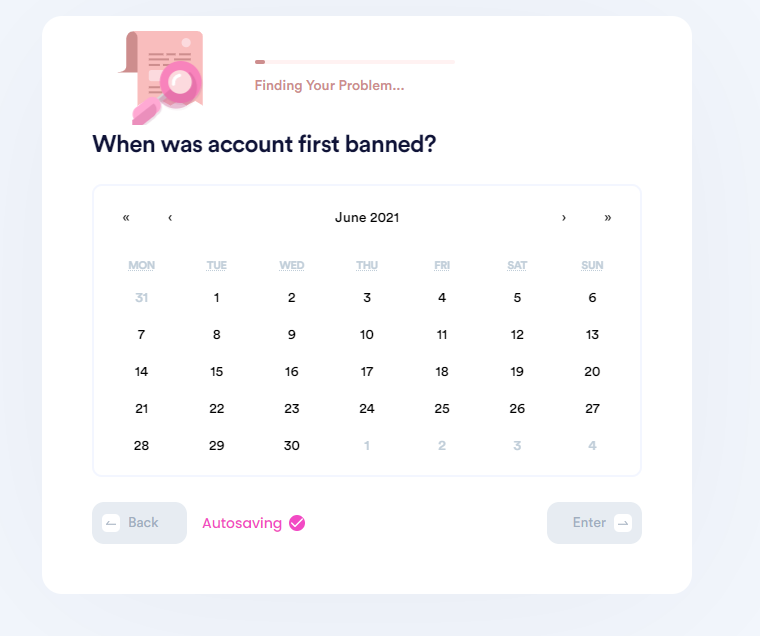 The app will generate a customized demand letter and send it to Twitter quickly. The letter will ensure your request doesn't go unnoticed and set a two-week deadline for Twitter to inform you of its decision.
We can also help you understand how to get around your suspended Facebook, Snapchat, TikTok, and other social media accounts in our detailed guides.
Recover Your Suspended or Banned Accounts With DoNotPay
It's almost impossible to keep up with different terms of service of all the platforms you use daily. This means a suspension or ban may catch any user by surprise for violating some rules without knowing.
If you are having trouble with any account on a platform that accepts ban or suspension appeals, DoNotPay can help you resolve the issue by drafting a letter that puts adequate pressure on the company to process your request.
Once you have , you can use the Unban My Account tool to appeal different account bans and suspensions on your own schedule. For gaming accounts, use Unban Gaming Account instead.
Check out our most popular guides below:
What Other Issues Can Our App Solve?
DoNotPay can support you through various burdensome procedures and turn them into a breeze! Here's a table showing a tiny part of our extensive offer:
DoNotPay Can
Services
Create various documents

Divorce settlement agreements

Powers of attorney

Many other legal documents

Protect your safety and privacy
Get your money back
DoNotPay Is Your Ticket to Simpler Life
Don't bother going through complicated tasks alone—we are here to take care of them! Seek our help if you want to get in touch with customer service quickly, fax anyone online, or get your documents notarized. Besides providing these amazing services, DoNotPay can make preparations for your travel adventures by assisting you in getting passport photos at home and obtaining tourist visas.