PlayStation Account Suspended—Everything You Need To Know
Nobody wants to let go of the games they have played for years. That's why it can be annoying to have your PlayStation account suspended or banned. If you aren't willing to start your games again from scratch, then you should use any help that you can get to recover your account.
While filing an appeal is the first step to getting unbanned from any gaming account, like GTA 5, Xbox One, and more, some bans are non-negotiable. Read this guide to find out if you can appeal in case you get your PlayStation account suspended.
Why Your PlayStation Account Is Suspended
Any user who creates an account on the PlayStation Network agrees with PlayStation's terms of service. If you violate any rules, you can get a:
Permanent ban
PlayStation console suspension
The type of disciplinary action depends on the severity of the offense. Console suspension is reserved for the most severe violations. The console is suspended from accessing the PlayStation Network but remains functional for other uses.
Here are some of the reasons that can get your PlayStation account suspended:
Creating an account using false information
Encouraging or engaging in illegal activities, like terrorism
Sharing other people's personal information without their consent
Exploiting bugs or using cheats to have an unfair advantage
Abusing or threatening the PlayStation employees
Misusing the grief reporting system by sharing untrue reports
Impersonating other people
Making, utilizing, or distributing unlicensed software or hardware
Encouraging hate speech
Threatening or bullying anyone
How To Tell if a PSN Account Is Banned
If your PlayStation account or console is banned or suspended, you will see an error code when you try to log in. You should also receive an email explaining the details of your suspension. Check the email linked with your PlayStation account for the details.
In case the email doesn't arrive, you can contact the support team for more information using the Contact Support page. When you're done, all you can do is wait for customer support to get back to you. There is no predetermined timeline for getting the response from PlayStation.
Can You Appeal Your PSN Suspension?
PlayStation suspensions are non-negotiable. Sending an appeal will not change the company's decision. The only exception is a suspension due to a chargeback. Such suspensions can be lifted once you pay the amount owed to PSN.
If your account is suspended due to a chargeback, you will see the error code WS-37368-7 when you try to log in to your account. In case you need help restoring your account after a chargeback suspension, follow these steps:
Visit the PlayStation Contact Us page
Select Account & Security
Go to Bans & Suspensions
Select Request form
Choose Banned/Suspended Account for Chargeback as the reason you are requesting help
Enter your name and email
Select your country
Enter your PSN Online and Sign-in IDs
Explain your chargeback issue in detail under Description of Issue
Click Submit to send your request
To prevent future suspensions due to chargebacks, ensure that your bank does not reverse any valid transactions or subscription charges made on the PlayStation Network.
For temporary suspensions, you will be able to use your account again once the suspension ends. You can always know how much time is left by checking the email notification you received from PlayStation.
What Happens if Your Account or Console Is Suspended?
If your account is suspended, you can't connect to the PlayStation Network. This means that some products, including the ones you purchased on the PlayStation Network, will not be available any longer. In case the console is suspended, you cannot access the PlayStation Network using any account.
For managing your subscriptions and payment methods during the ban, this is what you need to know:
You cannot change your payment method by adding or removing accounts
You cannot activate or deactivate auto-renewal for your subscriptions
PlayStation cannot process your automated payments when your account is suspended. If you want to make any changes to the payment settings for a suspended account, you need to contact support using the contact page.
Recover Other Gaming Accounts With DoNotPay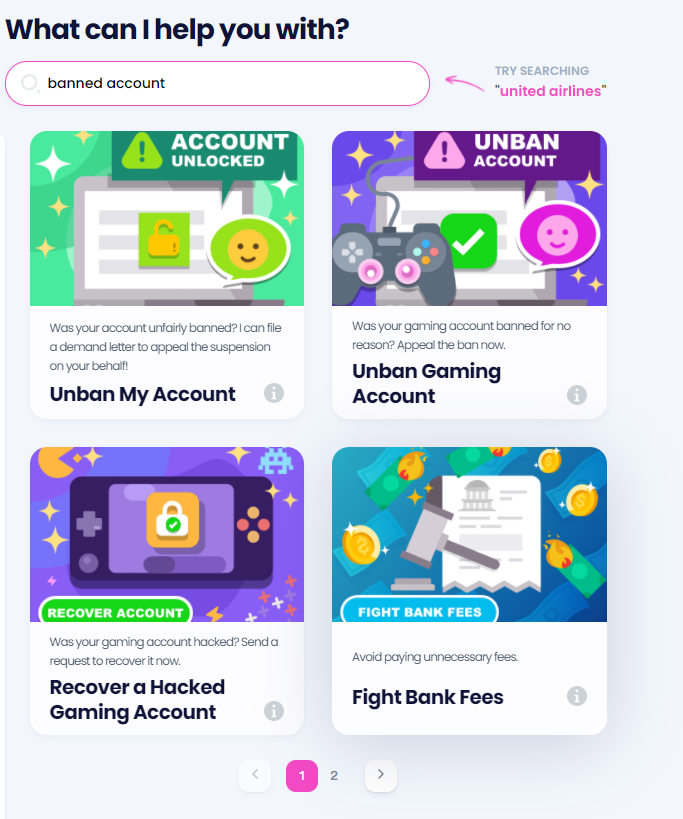 Unlike PlayStation, some gaming platforms accept appeals for suspended gaming accounts. Still, customer support teams at such companies have a lot of customer issues to handle daily, and your suspension appeal can get ignored. You need to ensure your request is seen and reviewed and that you receive feedback in time.
If you don't know how to do that, DoNotPay can help you. Our app will create an appeal letter that nudges the company to act on your request within the set deadline of two weeks. To use DoNotPay, follow these steps:
Select the Unban Gaming Account product
Answer a few basic questions about your suspended account
Tap Sign and Submit
DoNotPay will generate your custom demand letter and send it to the company immediately. If you believe the ban or suspension resulted from discrimination based on race, sex, religion, veteran status, national origin, disability, or color, provide the details, and DoNotPay will help you fight back!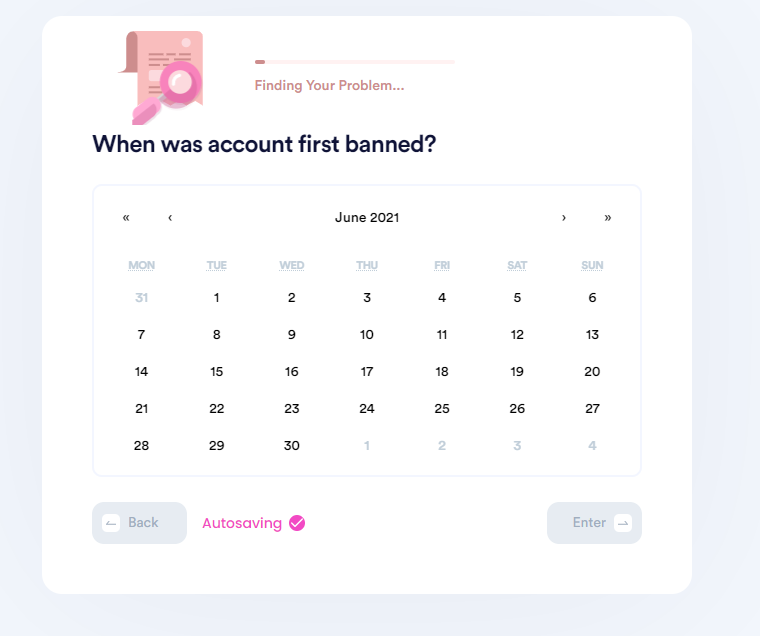 Use DoNotPay To Recover Banned or Suspended Accounts on Other Platforms
Going back and forth with a company's customer support team to get your banned or suspended account back can be tiring and time-consuming. The good news is that you don't have to do it. When you subscribe to DoNotPay, you can use the Unban My Account and Unban Gaming Account tools to help you recover your account from various companies or platforms.
The tools work best in appealing the initial ban or suspension. This means that if the company has informed you of its final verdict, sending another request is unnecessary.
Here are other detailed guides that you may find useful:
Our App Solves Your Legal Issues!
Do you really have to set aside astronomical amounts to pay lawyers for drafting legal documents or taking a person or business to small claims court?
The answer is no—all the cash remains in your pocket, thanks to DoNotPay! From now on, you can perform many legal tasks from home with the help of our app. It enables you to create flawless powers of attorney, divorce settlement agreements, and child travel consent forms in a snap.
That's not all—once we generate these documents for you, we also help you have them notarized via a video meeting. No need to waste your time and fuel visiting notary offices.
Check Out Other Perks DoNotPay Offers!
DoNotPay provides a wide selection of services, from creating virtual credit cards and burner phone numbers to getting refunds from companies and canceling subscriptions. Have you received an unfair parking ticket? Appeal it with our app before you know it! Are email spam and robocalls making your life a living hell? No scammer stands a chance against our efficient AI-powered tools and features!
We also work in your favor when it comes to safety. Our app offers perfect ways to prevent copyright infringement, stalking and harassment, work discrimination, sex offenses, and disputes with annoying neighbors.