How Do You Know if You're Banned From Pokemon GO? Let's Find Out!
Niantic is cracking down on Pokemon GO cheaters, so it's critical to understand what may get you banned and what you can do if you lose access to your favorite game. Since cheating has become a serious issue for Pokemon GO, the developer was forced to come out with punishments in the form of suspensions and bans.
In the past few years, many players reported getting banned even though they did nothing wrong. If you feel like the same has happened to you, be sure to use your right to appeal your suspension or ban.
How do you know if you're banned from Pokemon GO? Read this comprehensive guide and find out!
How To Tell if You're Banned From Pokemon GO
Getting a Your account has been suspended/terminated notification when logging in to your Pokemon GO account means that it has been suspended or banned for violating Niantic's Terms of Service. It doesn't necessarily mean you did something wrong if you didn't receive this message but are experiencing login issues or map loading errors—it may be just a temporary server issue.
Niantic enforces a three-strike policy against cheating, under which players get several chances to improve their behavior. If they constantly break the rules, they will be subjected to a series of disciplinary actions that gradually grow in severity.
Check out more details about the three-strike policy in the table below and find out what the signs of being banned from Pokemon GO are:
Strike
Disciplinary Actions
Duration
#1 Warning
You will get a notification within your Pokemon GO app informing you that cheating was detected on your account. Besides that, your gameplay experience may be downgraded in the following ways:

You may not be able to bump into rare Pokemon (they may not appear on the map)
You may not be able to receive new EX Raid Passes

Approximately seven days
#2 Suspension
You will lose access to your Pokemon GO account for a limited time. When trying to log in to your account, you will get a message stating that your account has been suspended
Approximately 30 days
#3 Termination
You will be banned if you receive two strikes but continue to cheat anyway
Permanent
Strikes serve as a warning, and you should not ignore them. Note that offenders aren't always given all three strikes—some misbehaviors may result in the termination of your account without any warnings.
How Not To Get Banned on Pokemon GO
The best method for avoiding a ban is not to do anything that violates the Terms of Service that you agreed to when you signed up for the game. Most people don't read those, so here are the main reasons for getting banned from Pokemon GO:
Falsifying your location to hatch eggs faster or catch location-specific Pokemon
Promoting or participating in the harassment of any person or group
Using emulators—unofficial or modified software that enables you to play the game on a computer instead of the app
Accessing Pokemon GO clients or backends without authorization (using third-party software or add-ons)
Creating bots to alter the game
How Can I Appeal a Banned Pokemon GO Account?
If you believe you've been banned for no good reason, there's only one way of going about it—access to the Pokemon GO website and submit a ban appeal. Niantic will respond to your appeal as soon as it completes a thorough investigation of your account, which typically lasts for a couple of weeks. Keep in mind that a small number of terminations are ever overturned due to the highly accurate detection systems used in the process.
Ban appeals must be submitted through an online form, which can be found in the Pokemon GO Help Center. To send a ban appeal, you must:
Enter your in-game username
Enter your email address
Select Ban Appeal from the dropdown menu
Describe your problem
Attach files (if applicable)
Select your preferred language
Click on the Submit button
If you took all the necessary steps, but it has been a month, and you're still not getting a response from Niantic, do not stress yourself out. Sign up for DoNotPay, and we'll take the matter into our own hands!
Use DoNotPay To Appeal Your Banned Account Hassle-Free!
If you are tired of waiting for a response and want to play your favorite game as soon as possible, you should use DoNotPay to appeal your ban. Getting your Pokemon GO account unbanned will be faster with our help, assuming you did nothing against the rules.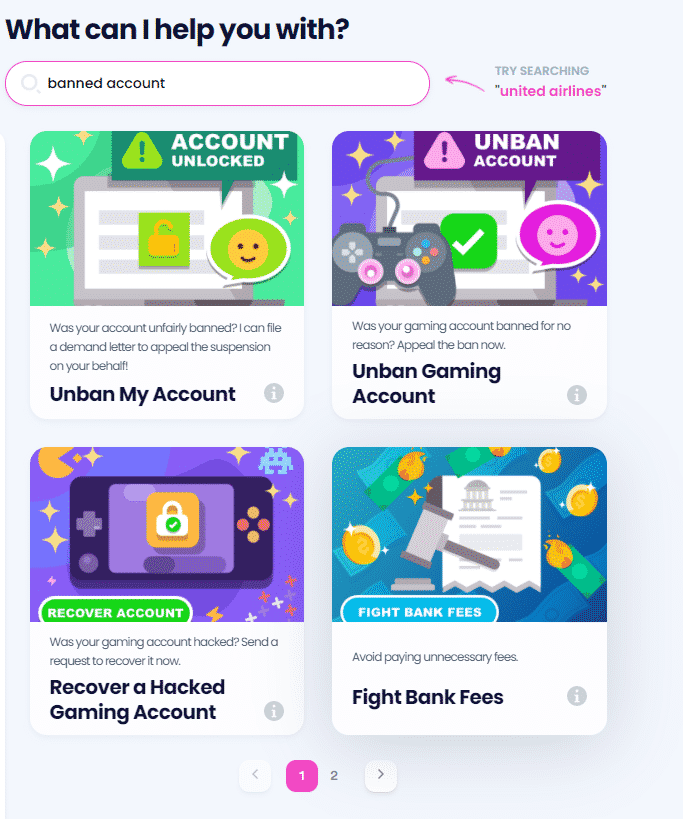 Here's what you need to do to let us help you get justice:
Locate the Unban My Account feature
Answer a few questions from our chatbot
Click on Sign and Submit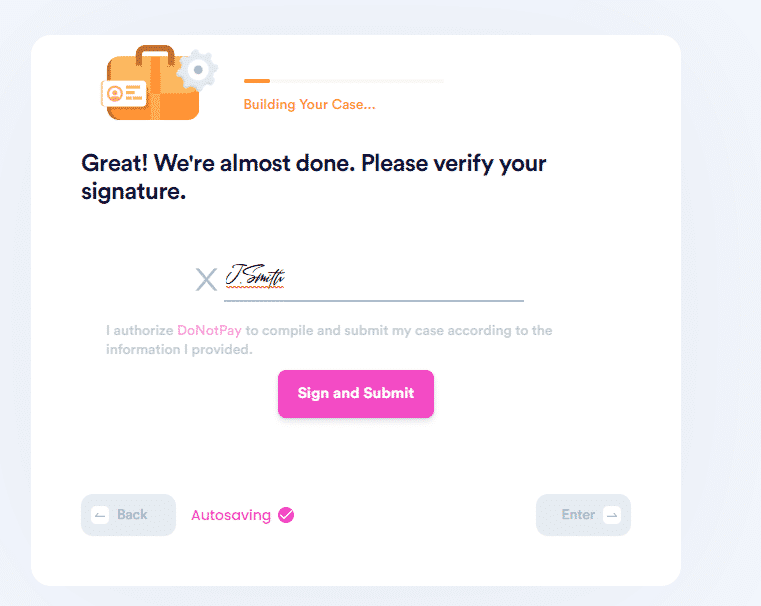 Once you're done, DoNotPay will draft and send a personalized appeal letter directly to Niantic. The developer will be given a two-week deadline to respond to your appeal.
DoNotPay Can Help You Unban Your Accounts on a Variety of Platforms
By signing up for our service, you will get limitless access to our nifty feature that will help you appeal to any banned or suspended account swiftly and stress-free. Using our service to send an appeal letter can be much more effective than sending it yourself because of the legal pressure we put on the company.
Some of our other easy-to-read guides on appealing banned accounts are listed in the table below:
DoNotPay Is the Robot Lawyer You Need!
Dealing with the law and understanding legal protocols is difficult if you're not used to doing it on a daily basis. That's why DoNotPay comes to the rescue!
Assisting you in drafting legal documents, creating a neighbor complaint letter, and suing companies in small claims court is what we do best.
That's not all! With us, you can tackle any legal task head-on, no matter how big or small, including:
Deal With Companies Hassle-Free
If you love to shop and you want to make the experience as easy and enjoyable as possible, you're in the right place! DoNotPay provides you with various features that allow you to accomplish just that.
You don't have to struggle trying to reach customer support or figuring out how to claim a warranty or file an insurance claim by yourself. You can cancel any subscription, sign up for free trials, and discover how to use every last penny from your gift cards in minutes!
In case you made a purchase, but your package is missing, don't fret! Finding your missing parcel is only a few clicks away.