How To Get Unbanned From GTA 5—The Ultimate Guide
Is Rockstar Games keeping you away from your favorite game? If you got banned from GTA 5, know that you are not an exception. To keep the game fair, Rockstar Games bans players who—based on its judgment—disrespect the game.
In case you get an email or notification that you are banned, we'll help you deal with it. Are you wondering how to get unbanned from GTA 5 and what happens to your levels, money, weapons, and everything you worked for? DoNotPay has the answer! Our guide will take you through the ins and outs of the appeal process.
Why You Got Banned From GTA 5 Online
Rockstar Games has a low-tolerance policy for cheaters and modders. It does a regular sweep to single out players who go against the rules of conduct.
There are many reasons why Rockstar Games can ban you, such as:
Modding
Manipulating protected game code
Exploiting game mechanics
Interfering with other players
Making illegitimate transactions
Abusing property trade-ins
The company uses automated detection to spot suspicious actions. It even induced process scanning memory that looks into your game directory for mods. Once it singles out the suspects, it examines their activity and reviews the evidence. If Rockstar Games' suspicions prove to be true, you can get suspended or banned.
Is Your Account Suspended or Banned?
When Rockstar Games decides that you're disrespecting its rules, you can get a:
Suspension
Ban
Suspended Account
Suspension or temporary ban is common for first-time wrongdoers—you can get temporarily banned from GTA 5 just like you can from Bloxburg or Hypixel. How long this will last depends on what you did—it can go on for a few days up to a few months. After you read the notice, you will see the suspension date on the screen when you return to Story Mode.
Banned Account
For some misconduct, you get a suspension first, and if you repeat it, you will be banned.
In other cases, you can get a permanent ban right away. For example, if there are unofficial modified files in your game directory, Rockstar Games can block you from playing the game indefinitely.
You can also get banned if players flag you. They can report or record you as you violate the rules as leverage for the ban. You can get banned from CS:GO in a similar way.
Rockstar Games might ban you for no reason as well. It can detect you as a cheater by mistake, or you can be reported by others. In this case, your chances of having the ban lifted are the strongest.
When you get suspended or banned, the progress, characters, inventory, and property will be reset.
How To Unban Yourself From GTA 5 Online PC
Rockstar Games removed its web ticket option for appealing the ban. Getting in touch with customer support can seem impossible, but you can resort to some hacks. Try getting in touch with them in the following ways:
| | |
| --- | --- |
| Phone Number | Email Address |
| 1-866-922-8694 | support@rockstargames.com |
Before you connect with a representative, prepare:
An explanation why they banned you undeservingly
Proof of your fair game (if you have it)
If you did use mods, make sure you uninstall them before contacting customer service.
You may have to wait in the phone queue for a long time, so arm yourself with patience. There's no guarantee that support will hear you out because the new ban policy is much more unforgiving than the old ones. Removing the web ticket form goes to show that Rockstar Games is serious about keeping unfair players out of GTA 5.
You'll be more likely to resolve the issue if you put legal pressure on the company—DoNotPay can help you with that! and sending a demand letter will show Rockstar Games that you are serious about the appeal.
DoNotPay Can Get You Back in Mission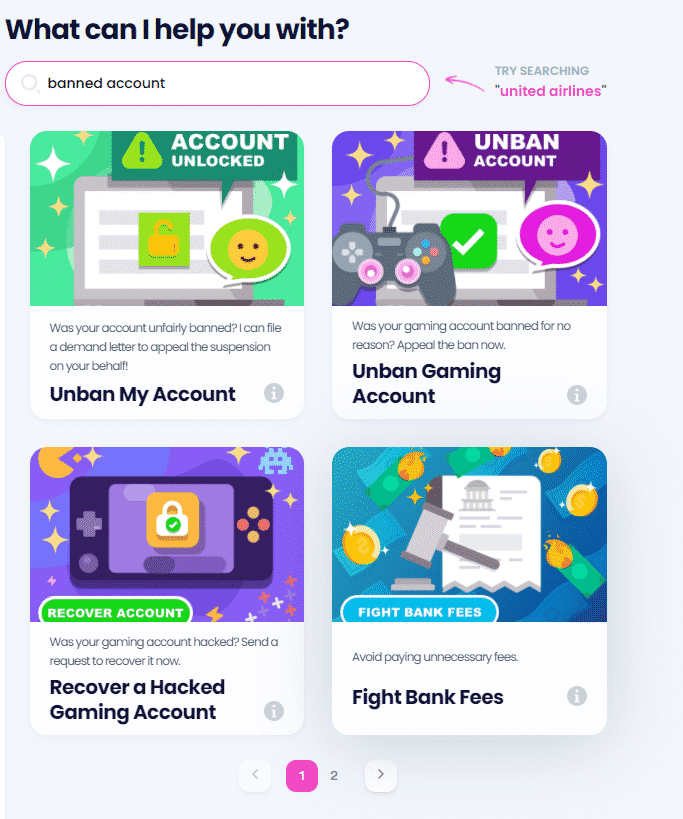 DoNotPay can solve your dispute. If you've received the ban or suspension notice, we can appeal the decision on your behalf. With the Unban Gaming Account tool, you can prioritize your complaint and get a response within the set deadline.
Make sure that your appeal doesn't fall on deaf ears by following these steps:
Find the Unban Gaming Account tool
Fill in the questionnaire by letting us know the following:

Which company banned you—in this case, Rockstar Games
When you got suspended
What your address is
Why you got banned
Whether you'd like a refund if you have a paid membership
What your username is
Whether you fall under the federal or state protected classes
If you feel like you've been discriminated against, we can strengthen your argument from that point of view as well.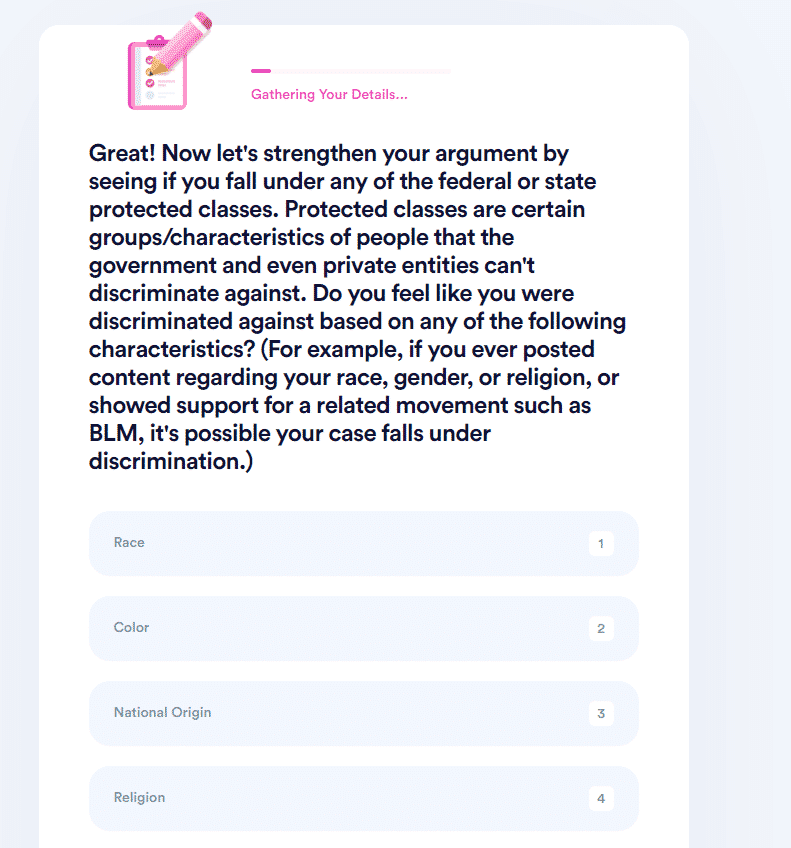 We'll need your digital signature to validate the letter, and that's it. You can pass the torch, and we'll create a customized demand in a jiffy.
Keep in mind that DoNotPay can't appeal the final decision. If you had contacted Rockstar Games and it confirmed your ban, that's the verdict.
DoNotPay Can Handle Your Appeals
You don't have to go through tiring appeals alone. DoNotPay can help you activate banned and suspended accounts on different platforms, games, and services. You can review our useful guides to learn more about it:
DoNotPay Is an App for Everyone
Whether you need help with drafting paperwork, searching through government databases, or managing your bills, DoNotPay has a feature that'll make your life easier. The number of features keeps growing, and you can check out a table showcasing some of them:
Get More Done With Our Do-It-All Platform
DoNotPay can take care of any daily hurdle you come across. For a small yearly subscription fee, you get access to various features that you'll find handy on a daily basis. Besides everyday chores, signing up for DoNotPay will help get you:
The list could go on for days. You can even get in touch with an inmate or fight for discrimination at your workplace!