Critics of Homeschooling Suggest That Homeschooled Children Are Denied Proper Education—Is It True?
The debate around home education has been unfolding for a while now. Critics of homeschooling suggest that homeschooled children are in many ways worse off than their public school peers. Take a look at of some of the shortcomings of homeschooling and decide for yourself.
Critics of Homeschooling Suggest That Homeschooled Children Can't Thrive in That Environment
The biggest criticism of homeschooling is that it ultimately provides a lackluster education when compared to traditional schools. Opponents of the practice like to point out the following:
Since parents are in charge of the curriculum, the teaching could be poorly executed
Gifted and talented students can outgrow the learning materials quicker than the parents can adjust
Religious families tend to ignore secular subjects and focus solely on faith education (such as Bible studies), which can be interpreted as indoctrination
Children with learning difficulties might struggle without professional supervision
It's difficult to evaluate homeschooled students since they don't always have to participate in standardized testing
Homeschooled kids have a limited choice of extracurricular activities
While these are valid concerns, it's also important to remember that:
Is Getting Into College More Difficult for Homeschooled Students?
After completing a high school homeschool program, homeschooled kids can enroll in a public school college. The chances of getting into a good school depend on the institution's admission policies.
If the parents followed through with the curriculum and graduation requirements, there shouldn't be an issue, despite what some critics say.
Homeschooled children also have multiple graduation options. Take a look at the table below for more detail:
Homeschool Graduation Option
Description
Homeschool diploma
A homeschool diploma is:

Issued by the parent/legal guardian
Viewed as proof of completed home education
Only valid if it abides by the local homeschool laws

If your child attended a private school "umbrella" program or online classes, the supervisor will distribute the document

GED or HiSET test
Homeschooled students have the opportunity to obtain a high school equivalency diploma by taking a GED or HiSET test
Certificate from an accredited homeschool program
Some post-secondary institutions have strict AP credit policies that don't acknowledge standard homeschool diplomas.

If your child completes an accredited homeschool curriculum, they won't have trouble getting into college
Homeschooled Kids Are Deprived of Social Interactions—True or False?
Critics of homeschooling suggest that homeschooled children lack the social mobility their public school peers enjoy. Unless a third party guides the home education, the student's interaction is mostly limited to other family members.
While socializing during homeschooling can be challenging, it's not impossible to form meaningful connections. Joining a homeschool co-op is one of the many ways homeschooling families can interact with each other through:
Study groups
Playdates
Field trips
Conferences and seminars
Homeschool prom
After All the Criticism—How Do You Decide if Homeschooling Is Right for You?
The most important question you can ask yourself is whether homeschooling is the right path for your family. Listening to criticism can provide insight into the practice, but your current circumstances are the most relevant factor. If you're thinking about homeschooling your kids, consider the following:
Fed Up With Criticism? Start Homeschooling Today With DoNotPay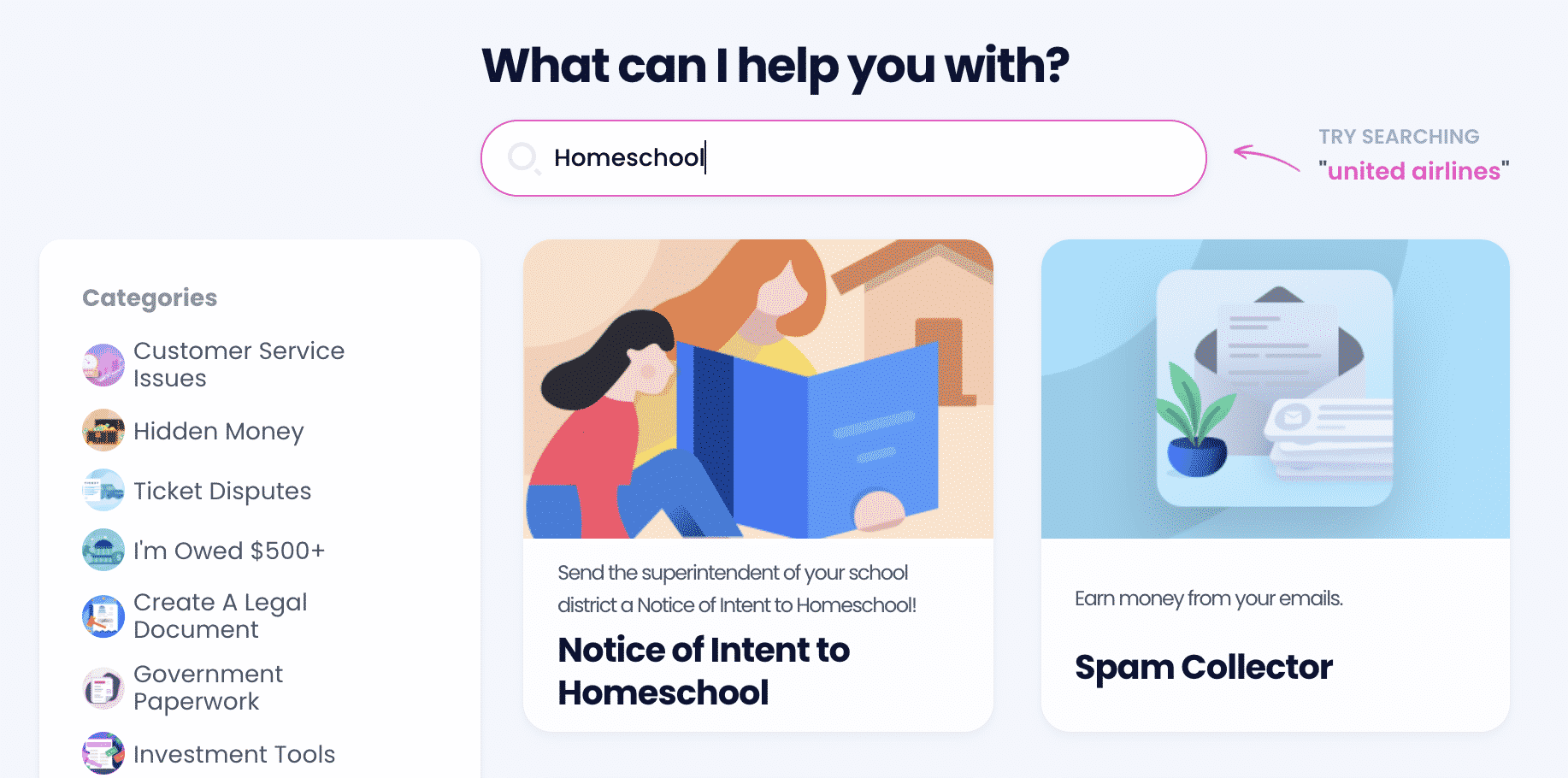 If you've made up your mind to homeschool, it's time to take the first step toward it. Wherever you may reside, you'll most likely have to file an official declaration of intent to homeschool with your school district to get started.
Relying on DoNotPay is the quickest and easiest way to generate a homeschool affidavit. Our Notice of Intent to Homeschool product is incredibly streamlined, so rest assured your letter of intent will be flawless.
Here's how to activate the feature:
using your preferred browser
Access the Notice of Intent to Homeschool product
Submit information about your school district
Answer a few questions about yourself and the future homeschooled student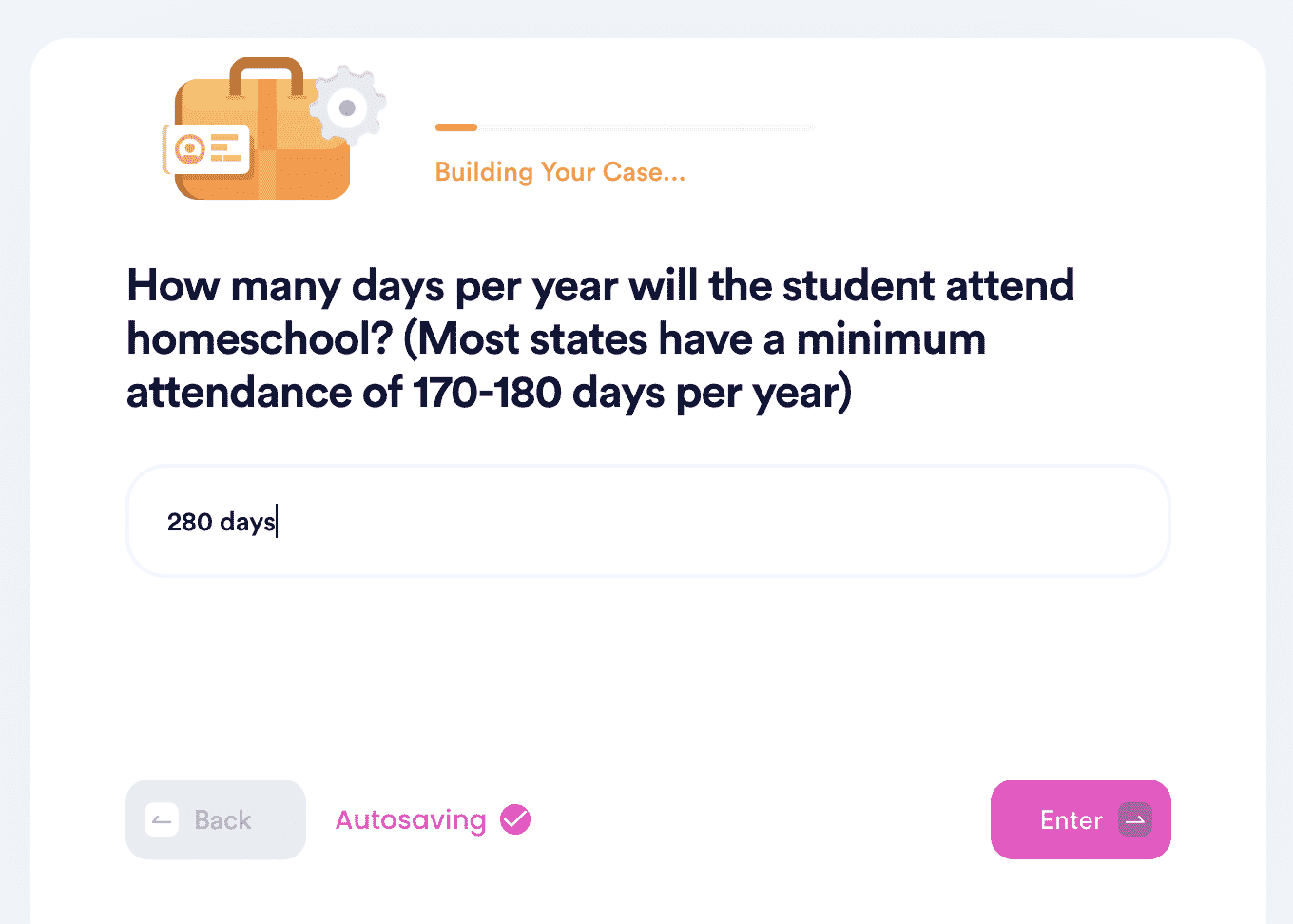 The notice of intent should also be attested by a notary public. If you don't feel like making an appointment, DoNotPay has a solution. Try our Notarize Any Document product and get the homeschool affidavit notarized online.
Don't Stop There—Check Out DoNotPay's Product Range
DoNotPay has many tricks up its sleeve—no matter the admin or legal issue at hand, our AI-enabled app can power through it in a split second. Look into our product range to find out how you can:
What Else Do You Need? DoNotPay Will Provide!
If you want to cancel a subscription before your free trial expires so that you don't get charged, you can count on our virtual credit card to do it in your stead! We can also make sure that you get what's rightfully yours—be it a refund, insurance, warranty, unclaimed money, flight refund, raffle ticket, or gift card cash back.
You no longer have to go through legal or administrative hurdles on your own—as soon as you sign up for DoNotPay, you'll get access to our app's assistance and will be able to use it to fight injustice.