A Complete Breakdown of the Zinus Return Policy
With so many warranties and return policies to understand, many people don't have the strength or the time to read and make sense of it all. DoNotPay has broken down the return policies of many known brands like Rite Aid, Verizon, and Adidas.
This guide will simplify the Zinus return policy and show you how DoNotPay's tech-powered return request product can help you .
Zinus Return Policy—Getting Your Feet Wet
For any Zinus product you buy, you have 100 days from the day of delivery to test out your purchase in your home. If you don't feel it's the right fit, Zinus will refund you.
You have to ensure that:
You return the item in an unsullied condition—it shouldn't have any stains, smears, or smells
All the documents that came with it are intact
All its parts and accessories are accounted for
You still have your proof of purchase
How To Return Zinus Items on Your Own
If you meet all the conditions above, you're qualified to return your product. Open the How can we help? page and follow these steps:
Select Customer Support from the drop-down menu under Request Category
Fill in your email address
Explain your request details
Select Return Request from the Request Topic drop-down menu
Select Zinus.com in the Reseller drop-down menu
Select your applicable reason from the Reason for Return drop-down menu
Put in your PO/Order Number
Upload photo evidence of your proof of purchase
Click Submit
Zinus will get back to you with a prepaid return label and instructions on setting up a pickup with FedEx.
Zinus does not operate any retail outlets, so this return policy only covers products bought directly from the company's website. If you ordered your Zinus item from any of their partner retailers, your product's return policy would be defined by that particular retailer.
Refunds usually take anywhere from two to five working days.
Zinus Return Policy for Decompressed Mattresses and Toppers
If your mattress or topper was decompressed on delivery or failed within the 100-day return window, you are eligible for a refund. The Zinus mattress return policy recommends two ways to get rid of the item:
Donate it to a charity, a non-profit, or a local church (Salvation Army, Red Cross, Habitat for Humanity, etc.)
Dispose of the item via any mattress recycling or disposal center near you
To initiate your refund, you must obtain a receipt of disposal or donation (you can take photos as supplementary proof if you're choosing to dispose of the product). Send your proof to support@zinusinc.com, and the Zinus team will review it and process the refund if applicable.
If Zinus's service partners are responsible for disposing of your old mattress or spring box, they will charge you $75 per item. This amount will be deducted from your refund.
How To Return Zinus Items to Partner Retailers
Customers who purchased a Zinus product from another company will need to reach out to the retailer directly to get information about the returns:
The Zinus Handshake—The Moving Parts of the Zinus Warranty Policy
Zinus also offers refunds or replacements for items covered under the Zinus Handshake warranty program. These items include mattresses, toppers, frames, etc. The program protects your purchases against defects in materials or manufacturing and includes:
Zinus Mattress 10-year Worry-Free Limited Warranty
Zinus Frame/Mattress Foundation 5-year Worry-Free Limited Warranty
Zinus Mattress Topper 5-year Worry-Free Limited Warranty
Zinus 1-year Worry-Free Limited Warranty
For any of these applicable warranties to cover your product:
You must have bought your item as a new product from an authorized retailer
The defect must have occurred during normal use—if your product is excessively used, misused, or altered in any way, the warranty is void
You must have proof of purchase—the original sales receipt or invoice
The warranty becomes valid after the expiration of the authorized dealer's return window and isn't transferable—it is tied only to the original purchaser. Qualified return items will be replaced or refunded on a pro-rata basis at Zinus's discretion.
Returning Your Faulty Purchase? Let DoNotPay Help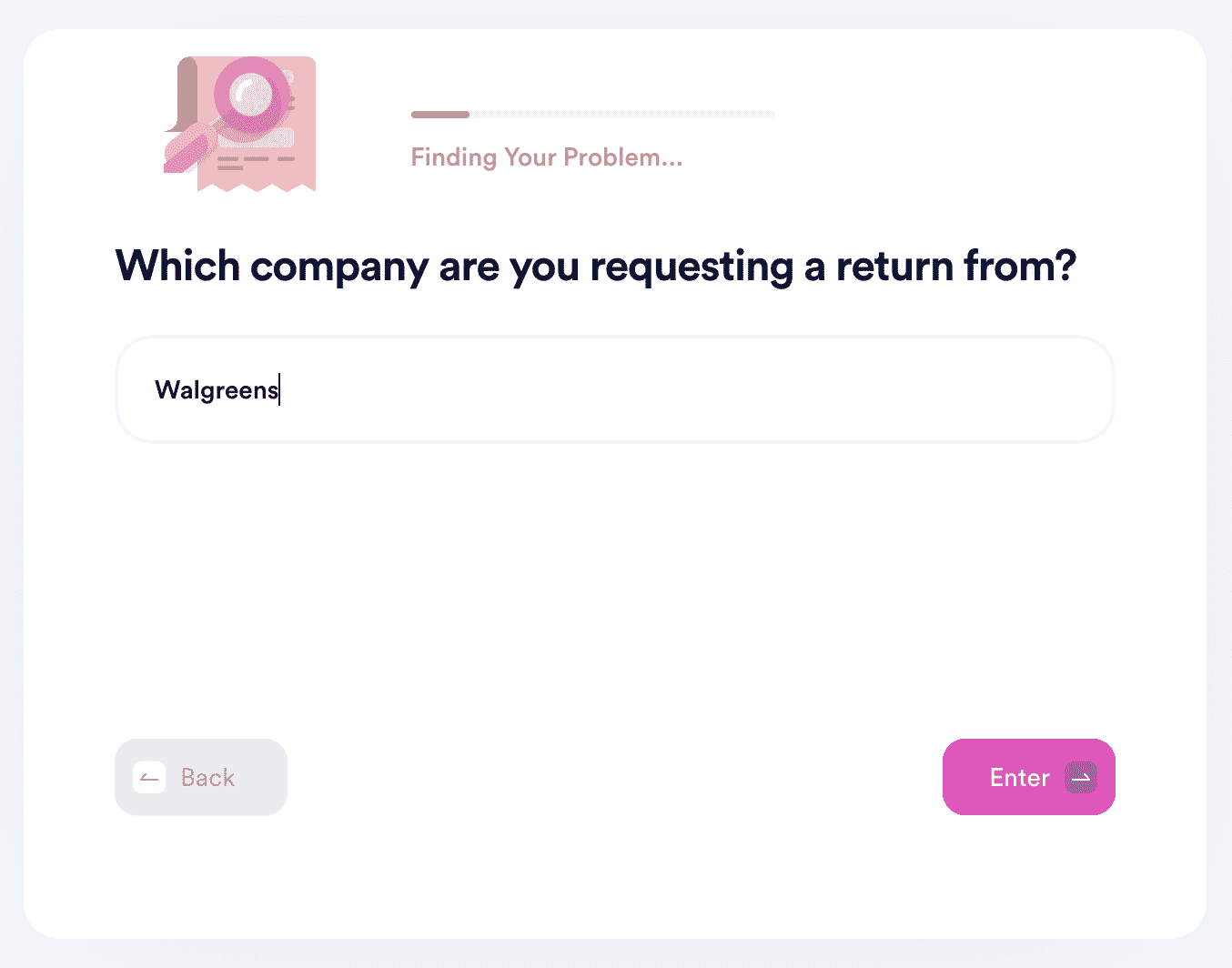 DoNotPay was designed to help anyone take advantage of their consumer rights, and seamlessly returning unsatisfactory items falls within our range of services. Our capable AI tool will help you create and send your return request letter to the company in a few minutes. Your letter will contain:
The details of your purchase
The reason for your return request
Your preferred return option—refund or replacement
A deadline for processing your return request
You can take advantage of our Item Return Request product in a few simple steps:
Use your web browser to
Look for the Item Return Request tool
Answer a few questions concerning your purchase
Submit the request
All you have to do now is sit back and watch our app work its magic. This service will also give you a prepaid return label so you can cut costs on shipping charges.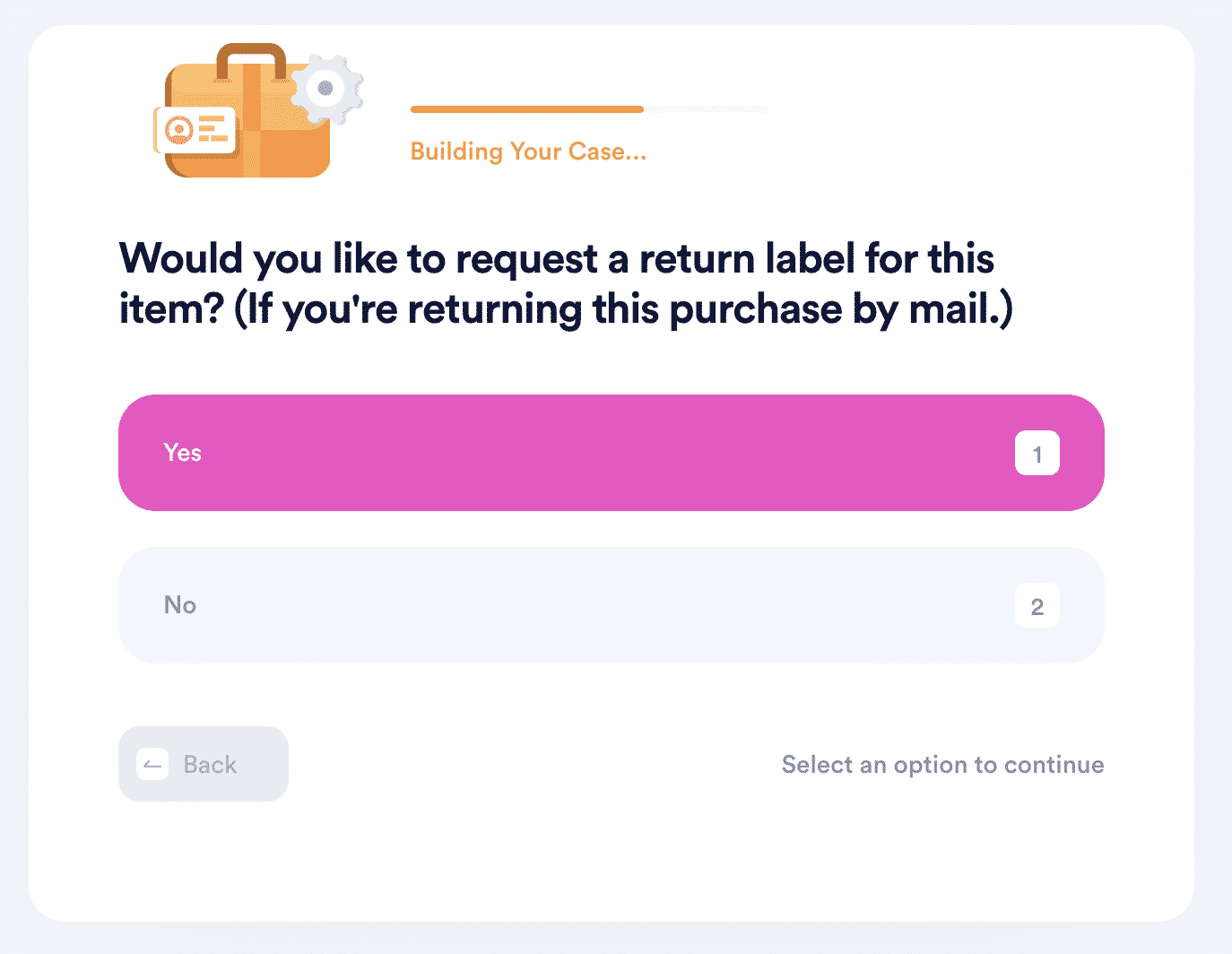 Our learning center also contains a massive list of guides explaining the return policies of other popular retailers:
Item Returns and Other Annoying Tasks Take but a Minute With DoNotPay
Looking into resolving other tedious bureaucratic tasks with the help of our app? Check out a fraction of our product range that can assist you with:
Don't Stop There—See How We Can Help You Even Further
You can count on our app's assistance if you need to cancel any subscription, demand a refund from a company or airline, get help with utility bills, reduce your property taxes, get a tourist visa, appeal banned accounts, contact embassies, or get cash back on gift cards.
Think you have some missing money? Claim it before the government does it in your stead! Need help preparing for a government test? Skim through our guides! Want to schedule a DMV appointment in a snap? We'll do it for you! Have any other obstacles? We'll get rid of them in the blink of an eye.