The Yandy Return Policy Cleared Up
In case you ordered from Yandy and got disappointed or changed your mind, we will break down Yandy's return policy for you. We'll also show you how DoNotPay's Return My Purchase product can get you through the return process a lot more quickly!
All About the Yandy Return Policy
You can return a purchase to Yandy within 30 days from the original purchase. Yandy is restrictive on the number of return authorizations per order, i.e., it only issues one RA and one return label per order. This is why you should purchase carefully to make sure all items will fit you.
The company's approximate deadline for addressing return requests is 14–30 business days of receiving an unwanted item.
How To Return a Yandy Product
There are two options for returning a product:
Bringing your item to a Happy Returns Return Bar
Dropping off the package at a FedEx location
Returning an Item to a Happy Returns Return Bar
Bring your unwanted items to a preferred Return Bar location. The personnel will scan your Express Code and approve your return right away—this initiates a refund instantly. This way, you avoid paying the return label fee for mail returns.
Returning an Item via Mail
To mail your product, you need to do the following:
Find Return Authorization (RA) Request on the company's website
Enter your email address and your order ID
Click on Start Return Authorization
Choose the type of compensation—store credit or a refund
You should receive an email with a copy of the RA and the optional USPS return label.
If you use the USPS return label you get via email after your return was authorized, you should pay a $4.95 fee. If you choose store credit instead of a refund, you won't be charged.
You should ship your package to:
Yandy.com Attn: Returns
6750 W Van Buren Ste 130
Phoenix, AZ 85043
Yandy's Return Policy Regarding Christmas Gifts
Christmas-themed purchases are made between November 1 and December 23. To be eligible for the return of a Christmas product, you should get your RA documentation no later than January 7. You also must ship your item back immediately after this date.
Yandy's Return Policy Regarding Halloween Costumes & Accessories
All Halloween costumes and the related accessories purchased between October 1 and November 1 can be returned in exchange for store credit exclusively.
Policy Exclusions
Based on the Yandy return policy, the following types of items are non-returnable—RA requests for these products will automatically be rejected, and neither a refund nor store credit can be approved:
Non-Returnable Products
Your Item Is Also Non-Returnable if It:

Panties
Men's Underwear
Stockings, socks, and tights
Last Chance Sale products
Sex Gifts
Gift Cards
Sexual Wellness products
Hair extensions

Is on final sale
Is not in its original packaging
Has no tags
Has stains
Smells like smoke, body odor, or fragrance
Has lotion or body glitter traces
Has human or animal hair all over it
Is a set missing some of its components
Has been laundered
Return an Unwanted Item With Ease With the Help of Our App!
Returning an item may seem like a nightmare. This is why DoNotPay is here to prevent endless email exchanges with customer service representatives that might follow and simplify the procedure. Here's how:
using any web browser
Find the Return My Purchase product
Answer a few questions related to your purchase
Include photos if applicable and submit the request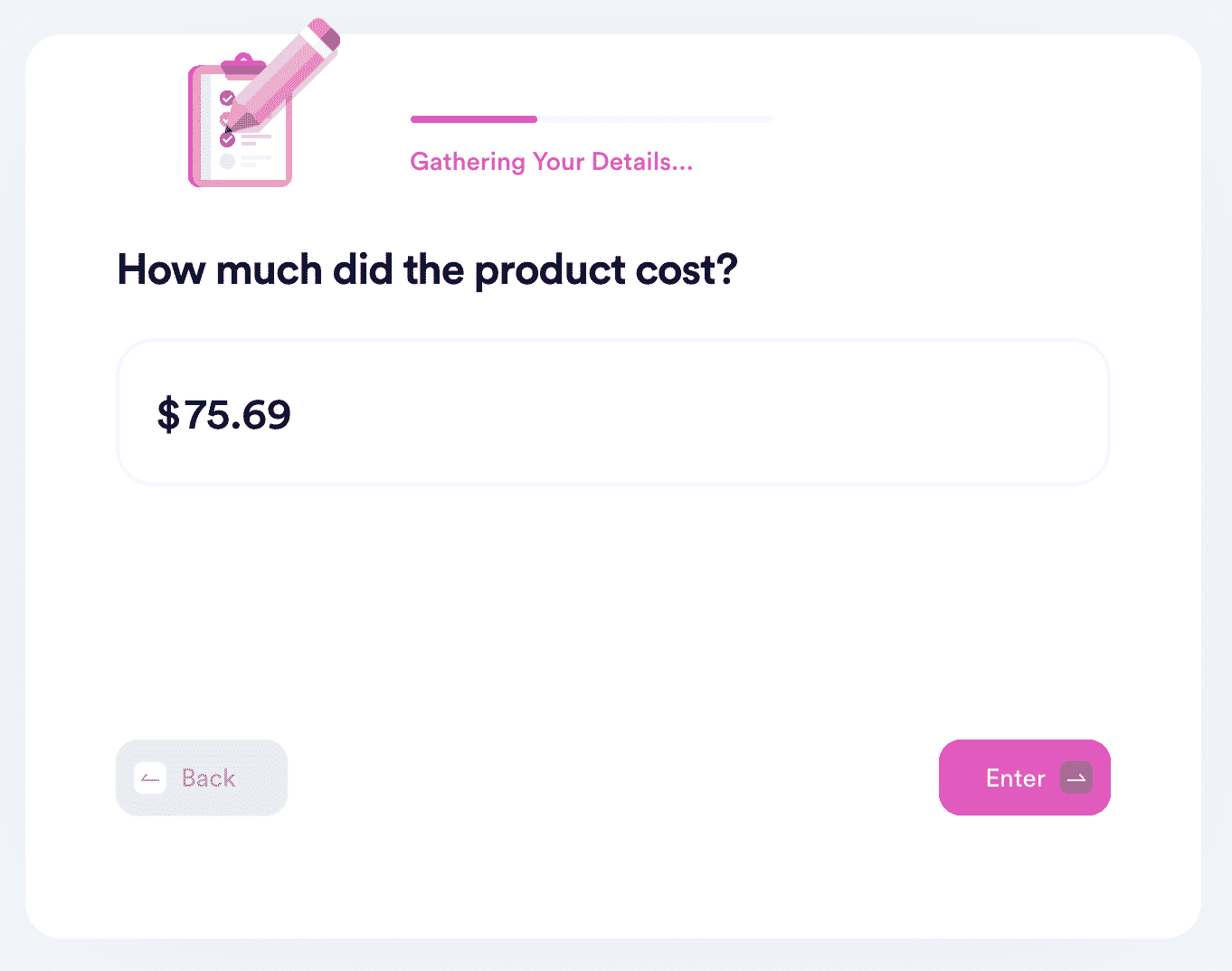 After submitting your request, DoNotPay will work its magic. We will draw up a return request letter and send it to the company. To free you of any shipping charges, our app will also generate a free return label.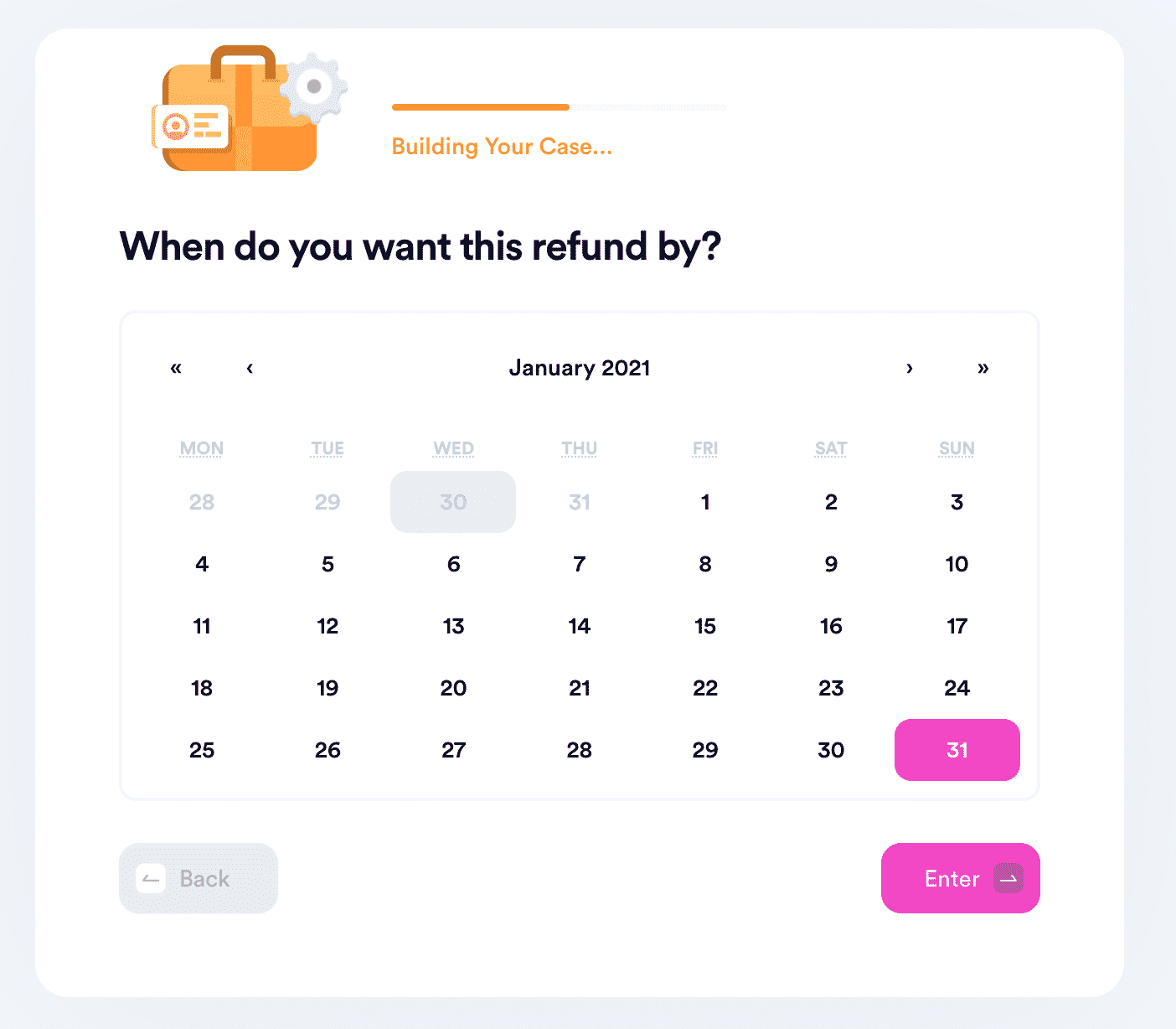 What Is Yandy's Refund Policy?
As long as it has been less than 30 days from the purchase date, Yandy offers two options for the items that are eligible for returns—you can either get a:
Use DoNotPay To Request a Refund for a Returned Item
After returning an unsatisfactory product, our AI-powered app can also help you get your money back. There are only a few steps that you need to complete:
from any browser
Find the File a Chargeback option and click on Get Protected
Answer a few questions from our chatbot
Click on Sign and Submit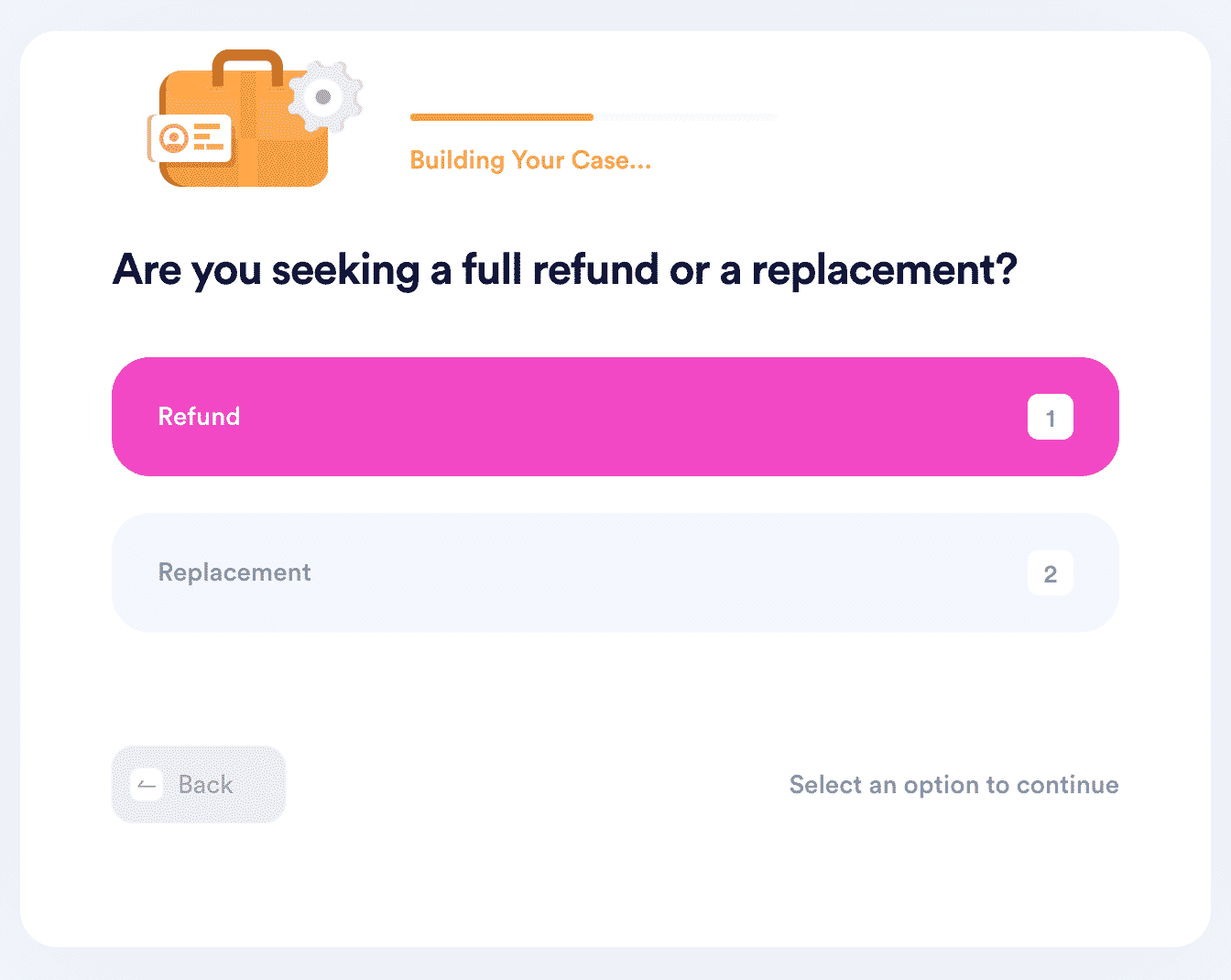 Request a Return from Many Other Brands
Apart from the Yandy return policy, you can explore our learning center and find guides to return policies of numerous brands—with our app, you can return a product to any of these companies. Here are only some of the companies we can help you with:
Sick of Dealing With Companies? We'll Take Over
Companies that don't respect your consumer rights are the reason why DoNotPay exists—our range of AI-powered products is here to help you fight for justice.
If you want to demand a refund for a rescheduled flight, cancel your free trial using our virtual credit card, sue any company or individual in small claims court, appeal your parking tickets, protect your work from copycats, claim warranty and insurance, rely on your AI-driven personal assistant.
Don't want to pay sky-high lawyer fees for simple legal tasks? You shouldn't—use DoNotPay to draw up any legal document, including a child travel consent form, divorce settlement agreement, power of attorney, and many more.
Complete All Tasks From the Comfort of Your Home
As soon as you subscribe to our versatile app, you'll be able to do all of the following without leaving your home: