The Rite Aid Return Policy Made Simple With DoNotPay
If a Rite Aid item you purchased doesn't live up to your expectations, do not hesitate to return it. DoNotPay is here to help you get what you want without spending too much of your time or money. Our guide to the Rite Aid return policy has all the relevant information and tips on returning your product hassle-free!
The return process is painless and undemanding when you use DoNotPay—we can assist you in sending your item back to Rite Aid, as well as countless other sellers, such as Walmart or Target.
The Rite Aid Return Policy—All Questions Answered
Rite Aid will accept the item back if you return it within 90 days of the purchase date. The return process differs for online and in-store purchases—follow one of the instructions below to carry out your Rite Aid return.
The Rite Aid In-Store Return Policy
If you wish to take the item back to a Rite Aid store, do it by taking the following steps:
Use the Rite Aid store locator to find the nearest location
Bring the item and its original receipt or your Rite Aid Card
Look for their Customer Support Desk
Ask a customer support representative for assistance
The Rite Aid Online Return Policy
The store gives you three ways of initiating your Rite Aid return request for online orders:
Log in to your Rite Aid account and follow the return instructions
Use the return form placed on the back of the original packing slip
Call Rite Aid customer support at 800-748-3243
After completing one of these steps, follow the instructions:
Place the item in a box
Add a paper with your address, billing number, and order number
Seal the package properly
Take off the old labels
Drop off your parcel at any UPS location
We suggest that you track your UPS package to make sure it reaches its destination in a timely fashion. If UPS fails to deliver your parcel on time, request a UPS refund with DoNotPay to get your money back effortlessly!
The Rite Aid Makeup Return Policy
Purchased the wrong shade of a Rite Aid makeup product? Don't sweat it—whether you bought it online or in-store, the company will allow you to return it. All beauty products follow the standard Rite Aid return policy, and you can return your item even if it is opened or used!
How To Carry Out the Rite Aid Return Policy Successfully Without a Receipt
If you misplaced your original receipt and are not sure how to return your item to Rite Aid, rest easy! You have a few alternatives:
Bring your Rite Aid! wellness+ card if you used it for the original purchase
Provide your phone number if it was used for the purchase
Present photo ID if none of the listed options applies
The store will accept your return even without the receipt or alternatives, but it will not offer a cash refund—choose between a Rite Aid Gift Card or a product exchange. If you pick the first option, you may use DoNotPay's help to check the gift card balance or discover how to exchange your gift card for cash.
| | |
| --- | --- |
| Can You Initiate a Rite Aid Return Request Via | Yes/No |
| DoNotPay | Yes |
| Email | No |
| Phone | Yes |
| Letter | No |
| Website | Yes |
| In Person | Yes |
DoNotPay Has Changed the Game—Initiate Your Rite Aid Return in a Flash!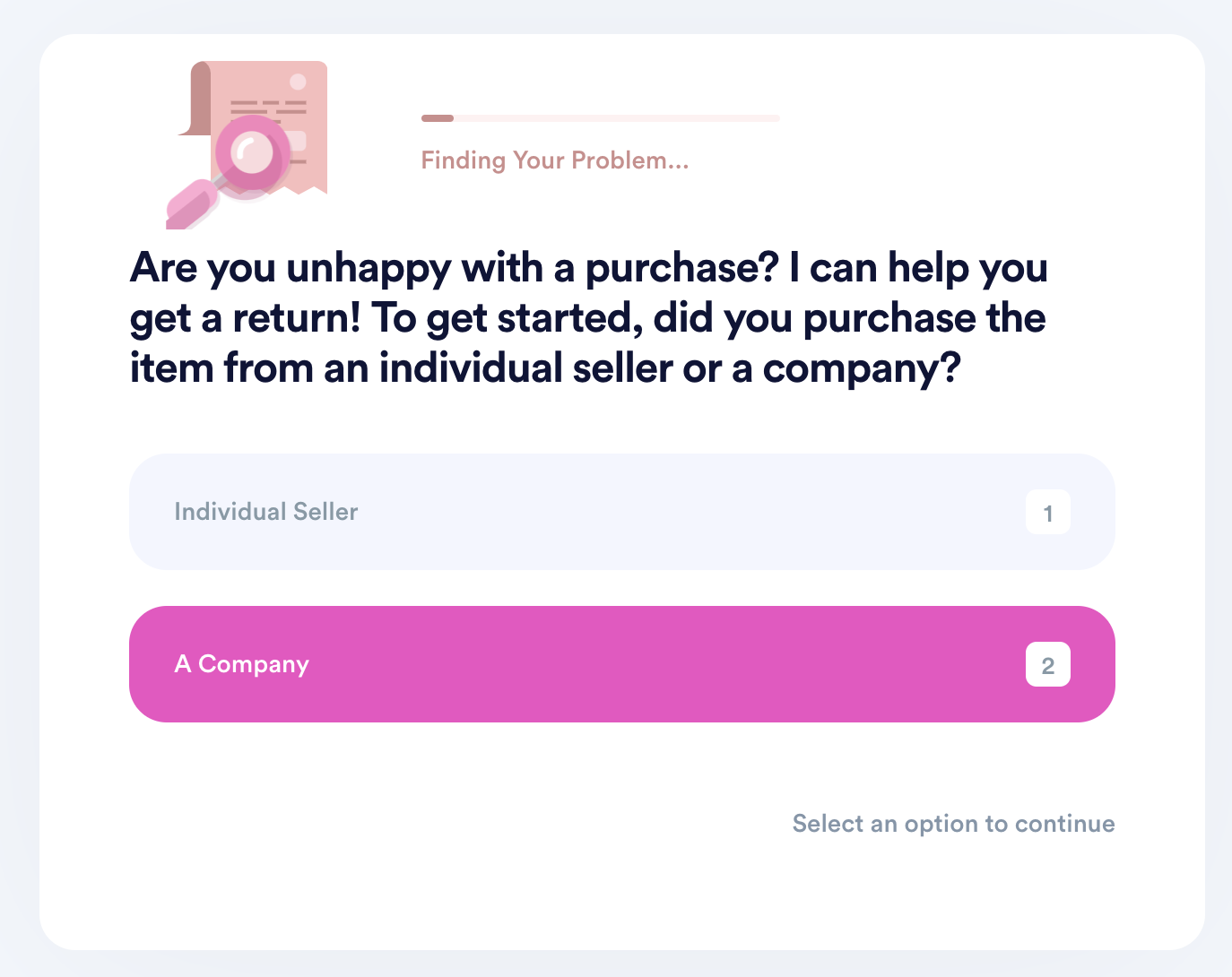 Unlike other dissatisfied customers, you can avoid reaching out to rude customer service or initiating the return by yourself. The world's first robot lawyer will reduce your stress and your expenses—here's what you need to do once you in your web browser:
Look for the Item Return Request product
Reply to several questions regarding your purchase
Include photos if needed
Submit the return request
We will use your answers and other details you provided to write a return request letter and send it to Rite Aid on your behalf. The letter will inform the merchant of your reason for the return and whether you want a refund or replacement. DoNotPay will also send you a free return label and help you avoid return shipping charges!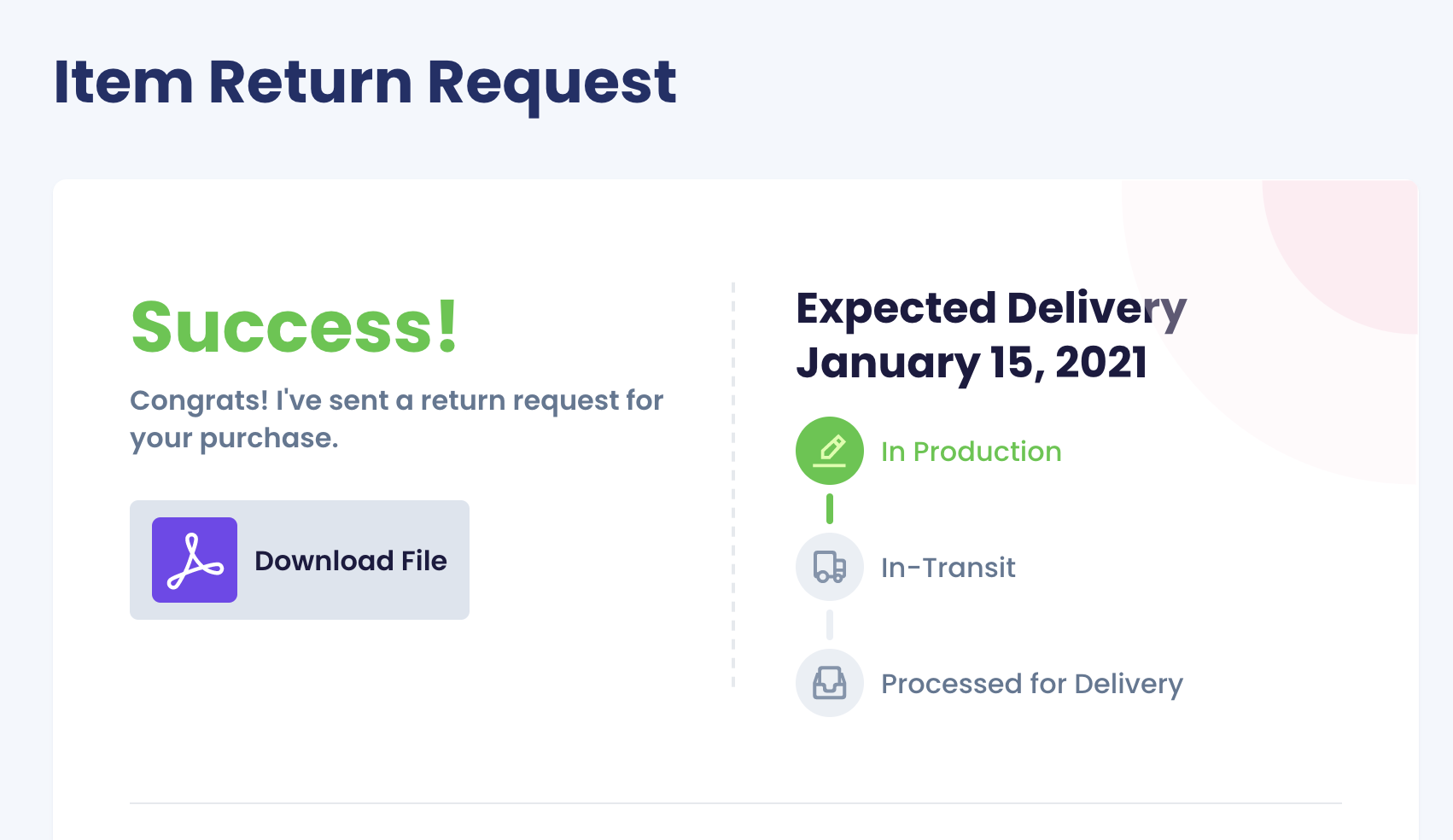 DoNotPay's feature has your back even when you wish to return other sellers' items! Go through our other guides to decipher the return policies of other merchants:
How Long Until Rite Aid Processes Your Return?
According to the Rite Aid return policy, it takes up to 14 business days for the store to process your return. You do not have to fret about time, though—DoNotPay will make sure the merchant reviews your request by a certain date! After we draft the return request letter in your name, we will add a deadline for the seller. This way, you will know the exact period during which your request will be processed.
Rite Aid Sent You a Damaged Product? Demand a Refund Hassle-Free With DoNotPay!
DoNotPay's services do not end at returns—we can assist you in requesting a refund, too! To demand your money back from Rite Aid, all you have to do is:
through any web browser
Locate the File a Chargeback option
Tap Get Protected
Answer several questions from our chatbot
Sign and Submit
That's where DoNotPay takes over! We can support you through any refund process—check out our guides to other sellers' refund policies, such as:
Don't Tolerate Corporate Attitudes—Request What's Rightfully Yours
DoNotPay is known for being the champion of customer advocacy because we help our users claim what's rightfully theirs, and we don't tolerate big corporations taking people's hard-earned money.
No matter if you want to request a refund, insurance, extended warranty, or compensation from airlines, our AI-powered lawyer will fight for your right.
If you feel like you're overpaying certain subscription services, we can help you cancel them. Also, if you want to test a subscription before you start paying money for it, don't connect your credit card to the free trial page! You can sign up for free trials using our virtual credit card. That way, companies won't be able to charge you auto-renewal fees because the card has no funds.
Wait! DoNotPay Can Help You in Many Other Ways
DoNotPay has many different areas of expertise—helping you return your faulty items is only one of them.
Check out how our app can assist you in: