How To Request NBA Store Returns Efficiently
It's not unusual to be unhappy with a product, especially if you buy it online. If you're not satisfied with an item, you should be able to return it swiftly, but retailers see this as a loss of money. That's why they create overcomplicated return policies to dissuade customers from going through the process.
In this article, we'll explain how NBA Store returns work and what items you can return. We'll also show you how you can and return an item effortlessly to the NBA Store, as well as a myriad of other companies, including OnePlus, T.J.Maxx, and Men's Wearhouse.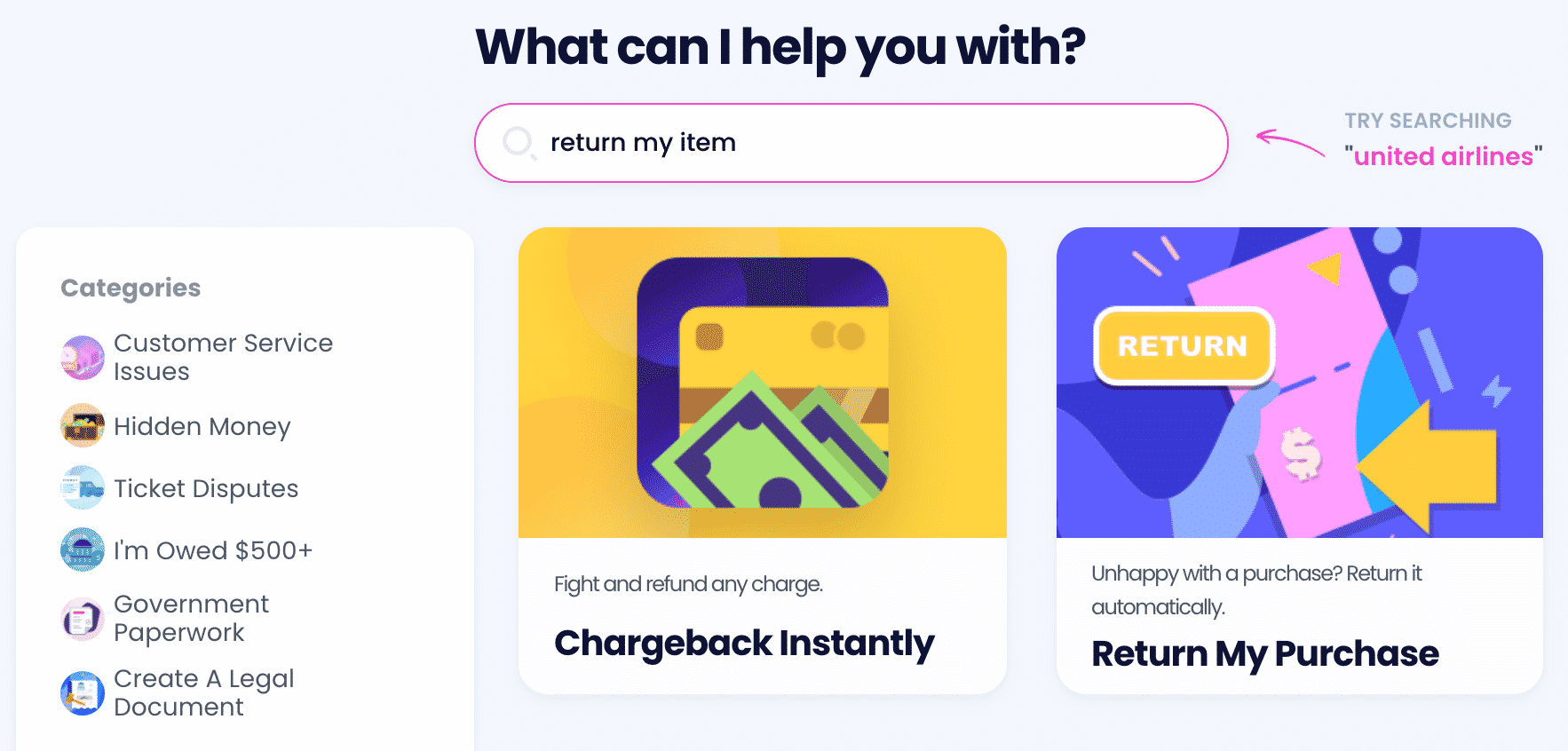 NBA Store Return Policy Explained
If you receive a wrong or faulty product or an item you're unhappy with, you should file a return request immediately. The NBA Store has a return deadline that depends on the item you wish to return, as shown in the following table:
Type of Merchandise
Return Deadline

Memorabilia
Manufacturer direct items
Collectibles

30 days
All other returnable items
90 days
The NBA Store returns policy also contains a list of nonreturnable products:
Trading cards
Encapsulated, boxed, or loose items
Used games
Vintage products
Personalized items
Items labeled "final sale"
Note that if you return a nonrefundable item or your item arrives after the deadline, the NBA Store will refuse your return request and donate the product to a charity.
NBA Store Returns Policy—How To Return an Item
Aside from being from a returnable product category and arriving in the store's warehouse on time, your item should also be:
In original condition
Unworn
Unwashed
With original labels and tags
If it's not, they will refuse your request, which you can file in two ways:
Online
With DoNotPay
To file an online request, you need to visit the NBA Store's returns center and complete the following steps:
Enter your email and order number
Select the item you wish to return
Specify the reason for the return
Download and print a shipping label
Attach the label to the package
Mail the package
It usually takes them up to ten business days to process a request, with additional two to seven business days for the funds to appear in your bank account.
How To Use DoNotPay To File a Return Request With the NBA Store
Don't want to go through all those steps and wait up to 17 business days to receive your money? Don't do it—use DoNotPay! Our app will automate the whole process, and we'll file the request and communicate with the NBA Store on your behalf.
You'll need to provide some information about the product and mail them the physical item, while we'll do all the rest. You can also set a deadline by which the NBA Store has to respond to your request so that you don't have to wait longer than you want to.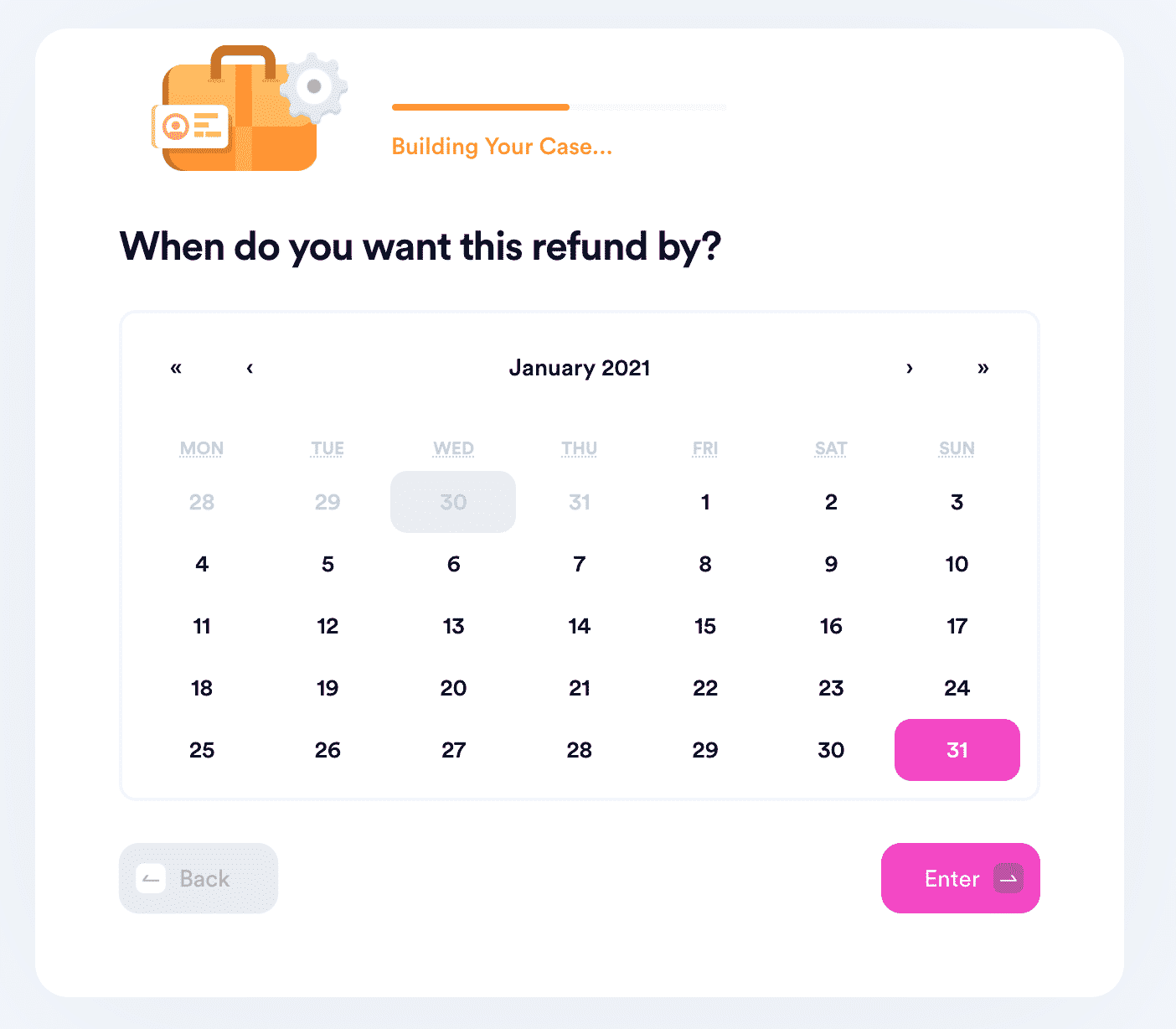 All you need to do is the following:
via any browser
Navigate to the Return My Purchase product
Answer a few questions from our chatbot and include photos of the product (if necessary)
Submit the return request
NBA Store Return Policy—What Can You Expect To Receive?
According to the policy, the NBA Store offers full reimbursement, except that you'll be the one to cover original and return ($9.99) shipping fees. They'll waive the return fee if you opt to get an e-gift card instead of money.
Need Help Returning an Item to Another Company? DoNotPay Can Help!
If you have other items you're unhappy with but don't want to go through each return policy and deal with customer support, you no longer have to! You can use DoNotPay to file a return request with hundreds of stores, such as:
Has Your Return Request Been Declined? You Don't Have To Settle
With DoNotPay by your side, you can rest assured that you'll get what's rightfully yours. We'll draw up a refund request letter in your stead and send it to the company in question. If it refuses to cooperate, our app will help you take it to small claims court.
We'll fill out all the necessary court forms, generate any legal document you need, get it notarized remotely, and fax it to any recipient of your choice. You're not alone in your fight for justice!
If you're dealing with anyone else who's difficult—be it a creepy stalker, neighbor, coworker, or email or text spammer—you can count on us to safeguard you.
Looking for Any Other Type of Assistance?
The best part of subscribing to DoNotPay for a low monthly fee is that you get access to all of its products. You can use them to: