Find a Notary in Manhattan and Get Your Documents Notarized in an Instant!
When you need a notary, you want the service to be fast, hassle-free, and cost-effective. Whether you are notarizing a will, a contract, a car title, or an affidavit, you want to find a notary service that will do the job with minimum inconvenience to you.
If you live or work in Manhattan, DoNotPay can help you get a notary signature quickly and without difficulty. Keep reading to get our top tips for finding a notary in Manhattan!
What Do I Need a Notary For?
Almost any legal document becomes more difficult to contest if it has been notarized, and some—especially those that refer to transfer of ownership—require a notary stamp to make them legally binding.
A notary verifies that you are:
The person you claim to be

Legally entitled to sign the document being notarized

Capable of understanding what you are signing
After these details have been checked, a notary witnesses your signature on the document and appends a stamp and signature to vet the document's authenticity.
You can use a notary to add legal weight to a myriad of documents, including:
Property agreements

Car titles

Agreements and contracts

Wills

Powers of attorney

Prenups
How Much Does a Notary Cost in Manhattan?
New York State regulates the rates notaries can charge for their services. The rates are as follows:
| | |
| --- | --- |
| Service | Fee |
| Acknowledgments | $2 |
| Jurats | $2 |
| Oaths or affirmations | $2 |
| Mobile services | Variable depending on location |
What Happens at a Notarization?
A notary has a legal duty to make sure certain criteria are fulfilled, namely:
Identity

Eligibility

Competence
Identity
You need to prove who you are, meaning you must provide the notary with a photo ID that also contains a verified sample of your signature. Acceptable forms of ID can include:
A current passport

A valid driver's license

Any other government-issued ID that fulfills the criteria
Eligibility
A notary needs to be satisfied that you are signing a document that is relevant to you personally, meaning that you must be:
The author

A named signatory

A person directly affected by the document
Competence
You need to prove that you are:
Of legal age to sign the document

Mentally capable of understanding the contents of the document to be notarized
Once these criteria have been checked, you will be asked to sign the document in front of the notary, who will then stamp and sign it to confirm its notarization.
A notary will not question the contents of the document but will simply witness that you have signed it without pressure or duress.
Where Can I Find a
Notary Public in Manhattan
?
There are three types of notaries you can use in Manhattan, as follows:
Notary Type

Explanation

In-person

The traditional way to get your documents notarized is to use an

in-person notary

. This means that you will have to make an appointment, travel to the notary's offices, stand in line, and remember to take all the necessary paperwork to the appointment.

You can use the following resources to search for a notary in Manhattan:

As an alternative, you can normally find notaries in these locations:

Police precincts

Public libraries

Law firms

Accountancy practices

Realty agents

Car dealerships

Banks

, such as

Wells Fargo

or

Bank of America

Couriers, such as

UPS

AAA

stores

Large hotels

Mobile

Mobile notaries

make the process easier by coming to you and are super popular in Manhattan.

While they are more convenient, they often charge exorbitant travel rates, which can negate the effect of the state's low notarization fees.

Online

New York notaries are only allowed to offer

online notarization

under an interim measure put in place to combat the

COVID–19 pandemic

.

As a Manhattan resident, though, you are allowed to use out-of-state online notaries to verify your documents
Online notarization combines convenience and affordable pricing and is the best option to get your documents notarized quickly and cost-effectively.
The following states allow their notaries to offer online services:
If you live or work in Manhattan, DoNotPay can from any of these states.
Can DoNotPay Help Me Notarize My Documents?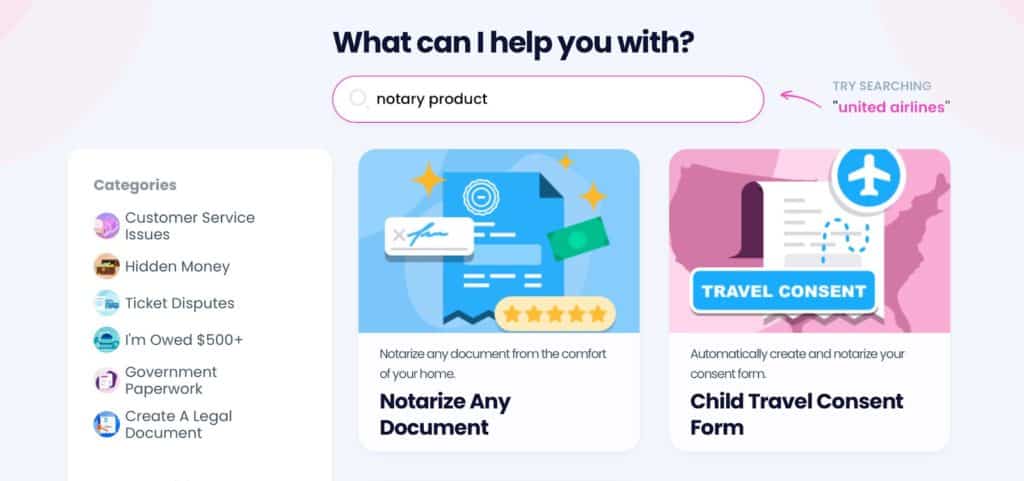 DoNotPay can get your documents notarized online in a flash. All you need to do is:
with DoNotPay in your web browser

Go to our

Notarize Any Document

product

Upload your document

Fill in your email address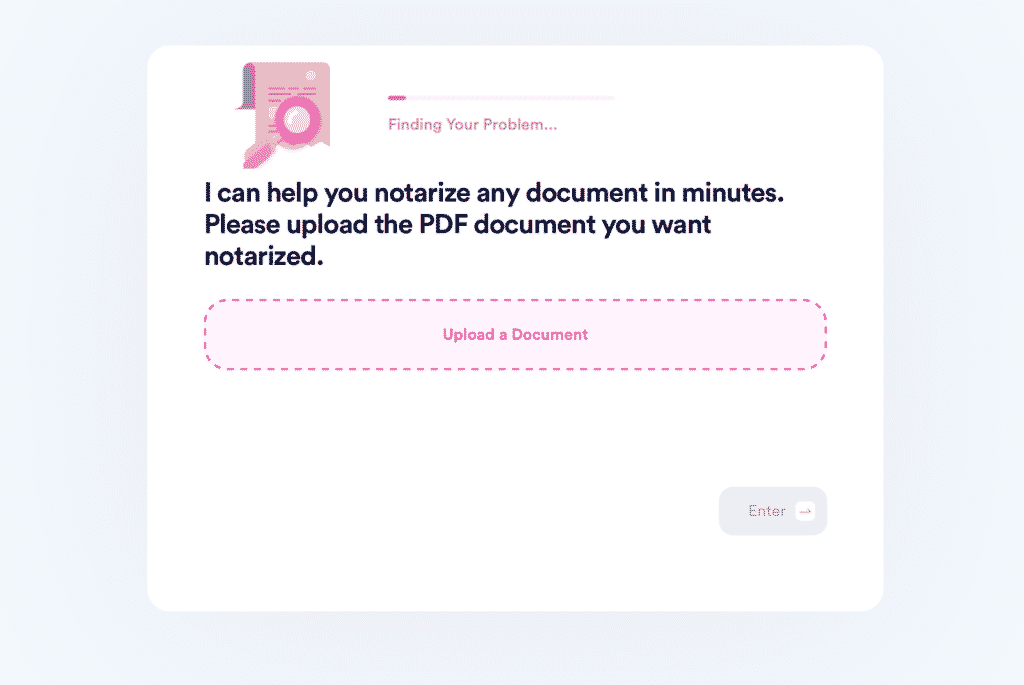 We will send you an email with a link—follow the link to schedule your appointment with one of our online notaries.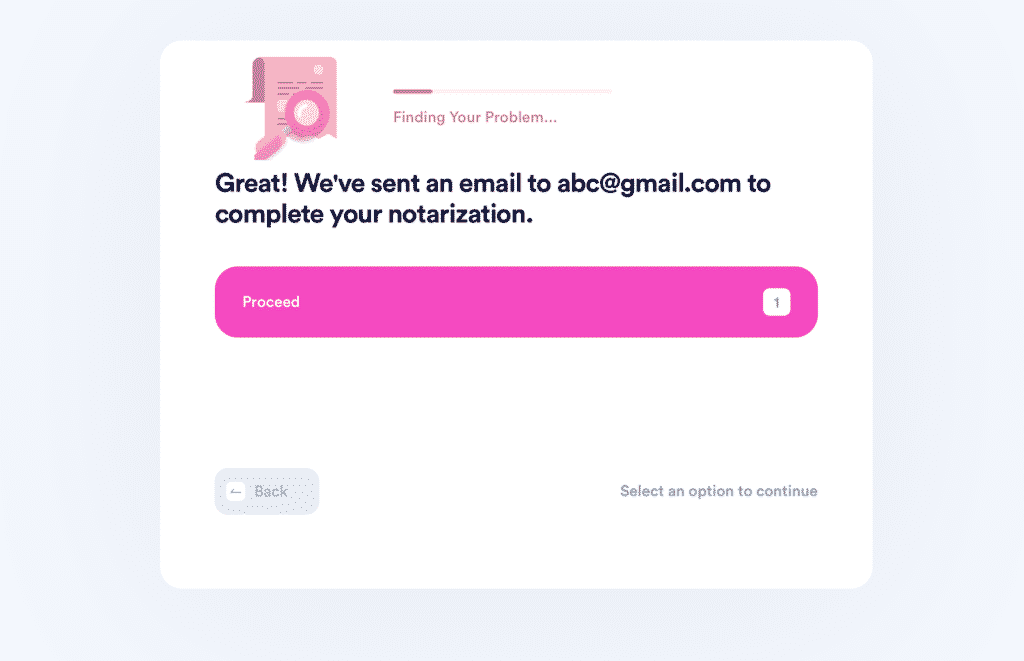 How Do I Create a Legal Document?
If you are not comfortable drafting a contract, DoNotPay is here to help. We have a range of legal documents and contract templates that you can customize to suit your needs.
To get your tailor-made document, follow these steps:
Navigate to DoNotPay and

or sign in

Search for the document you need

Insert the details you want included

Wait while your document is created
We are growing our range all the time, and here are some of the documents we can offer:
Property
Business
Personal

Real estate purchase agreement

Lease agreement

Estoppel certificate

Quitclaim deed

Intent to purchase real estate

Non-disclosure agreement

Non-compete agreement

Independent contractor agreement

Bill of sale

Operating agreement

General business contract

Prenuptial agreement

Custody agreement

General affidavit

Promissory note
DoNotPay—The Easy Way To Save Money
If it looks like your wallet has a hole and the money keeps pouring out for unnecessary expenses, it might be time to come up with a better saving strategy.
DoNotPay uses AI-powered technology to identify the best opportunities for some serious penny-pinching or earning a few extra bucks:
Do You Need Help With All That Paperwork?
Saving money is great, but cutting the time wasted on bureaucracy sometimes sounds even better. DoNotPay joins the best of both worlds and helps you avoid boring paperwork while preventing future unnecessary charges and expenses.
With our help, you can enjoy free trials without any risk, file insurance claims, or handle issues with credit cards.
You won't have to waste time on researching the right procedures or pay for help if you need to stop stalkers and harassers or put together all sorts of legal documents.