Car Title Notary Service Explained
When buying or selling a car, one of the most important documents you'll sign is a car title—also known as a pink slip or certificate of title. Many people choose to get the title notarized even if the state laws don't require it. 
If you're wondering whether you need to find a title notary and get your car title notarized, DoNotPay's guide will offer the answers. Learn all about car title notarization, and find out how to draw up and notarize any legal document in under five minutes.
Do You Have To Get a Car Title Notarized?
While in some states—such as California—car titles need to get notarized to be valid, others don't require notarization. Since every state is different, you should ask your local DMV about the laws and requirements before completing the purchase or sale. 
Even if the state you're selling or purchasing a car in doesn't require car title notarization, you could still have the document notarized. Notarization ensures that the buyer and the seller have been properly identified, signed the title of their own free will, and were aware of the contents of the title. The notarized car title protects both signing parties:
The buyer

will benefit from the car title notarization because it will ensure he or she is the rightful owner of the car

The seller

will have notarized proof that he or she has sold the car in case something happens before the buyer has the vehicle registered
States that require car title notarization have different rules on who needs to appear before the notary—only the seller or both signing parties. You'll find out more about your state's laws after visiting the local DMV.
How To Get Your Car Title Notarized 
You can have your car title, will, affidavit, or any other legal document notarized in a few ways—by:
Visiting a notary's office,

bank

,

AAA

store,

UPS

facility, or any other institution that offers notary services

Hiring a traveling notary

Registering for an

online notary

service

Signing up for DoNotPay
The problem with the traditional notarization procedure—going to the notary's office—is that it's time-consuming. If you want to get your car title notarized the traditional way, you need to:
Set up a meeting

Bring the car title and other required documents to the notary's office

Provide your ID

Sign the title before the notary public

Pay the

notary fees

Wait while the notary composes a certificate and seals the document with a

notary signature

and stamp
If you don't feel like going to the notary's office, you can schedule an appointment with a mobile notary. He or she will come to your preferred location to perform the notarial act. Bear in mind that hiring a mobile notary means that you'll have to pay for their travel expenses in addition to the standard notary service costs.
The most convenient option is to sign up for one of the online notary services and get your car title notarized remotely. The only issue with this method is that all online notary platforms—except for DoNotPay—charge high fees for every notarized document. 
Learn How To Notarize a Car Title With DoNotPay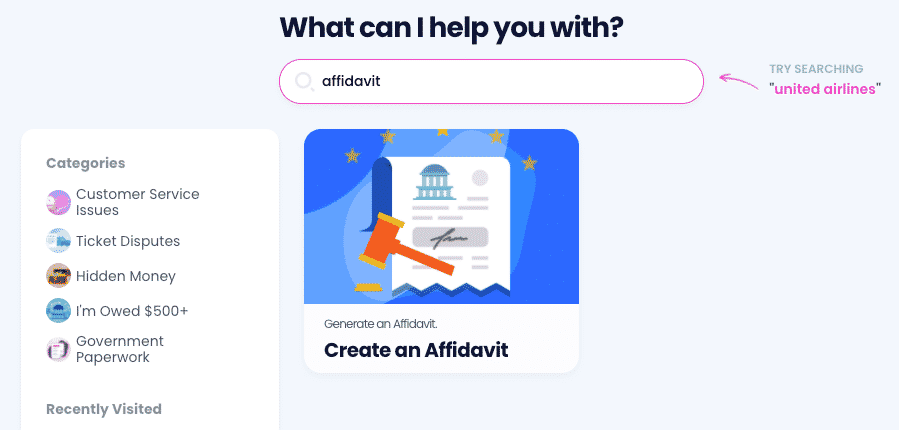 Why waste hours trying to reach a notary public if you could get your car title notarized from the comfort of your home or office? DoNotPay's user-friendly feature will connect you with a remote notary public and help you get your legal documents notarized in any state of the U.S., including: 
As opposed to other online notary apps that charge around $25 for a single document notarization, you won't break the bank with DoNotPay. By paying a modest monthly fee, you can get an unlimited number of documents notarized and enjoy our other features for the same price.
If you'd like to get your car title notarized in two minutes, open your DoNotPay account and do the following:
Select our

Notarize Any Document

feature

Upload your car title

Type in your email address

Open the email we send you and click on the link
The link will redirect you to a web page where you can set up a meeting with one of the remote notaries who operate 24/7. During the meeting, the notary will witness your signature and verify it virtually.
Draw Up Your Documents in a Flash
Whether you need to draw up a bill of sale for your car title transfer or any other legal document, you can rely on DoNotPay. Our Legal Documents service is a wallet-friendly solution to creating professional contracts in a few clicks. An added convenience is that you'll be able to write your agreements and have them notarized through the same app, which will help you save time.
The following table shows some of the documents DoNotPay can help you draw up for a song:
Business Documents

Bill of Sale

General Business Contract

Real Estate Contracts

Intent To Purchase Real Estate

Quitclaim Deed

Estoppel Certificate

Other Agreements

Promissory Note

General Affidavit

Child Care Authorization Form
How Much Do Notaries Charge for Notarizing a Title?
The amount you need to pay for car title notarization will depend on the state you're buying or selling the car in. Most states specify the cost of notarial acts. In some states—such as Iowa—the notaries can dictate their own prices. Notaries have to inform the clients about the total price of the service before performing the notarial act.
More Benefits of DoNotPay
DoNotPay is a useful tool for handling many otherwise annoying life's trifles, including:
What Else Can Our Award-Winning App Do for You?
If you think that's impressive, wait until you've heard about other features we boast!
Our powerful app can draft paperwork for you, locate unclaimed funds under your name, cancel subscriptions, sue robocallers, and protect you from stalkers and harassers—all in one nifty browser app!
Our services have been recognized by the esteemed ABA Brown award, serving as a testament to our abilities to assist you with your small claims issues, free trial auto-renewals, college fee waivers, public records, copyright protection, and much more!