Is It Illegal To Work With Food When Sick?
Many employees experience being forced to work when sick because federal law doesn't protect them, and employers have ungenerous company policies.
What happens with those who work with food and can affect public safety? Is it illegal to work with food when sick? In this article, we'll show you:
What laws mandate sick leave rules
What the law says about food service workers
How to call in sick hassle-free if you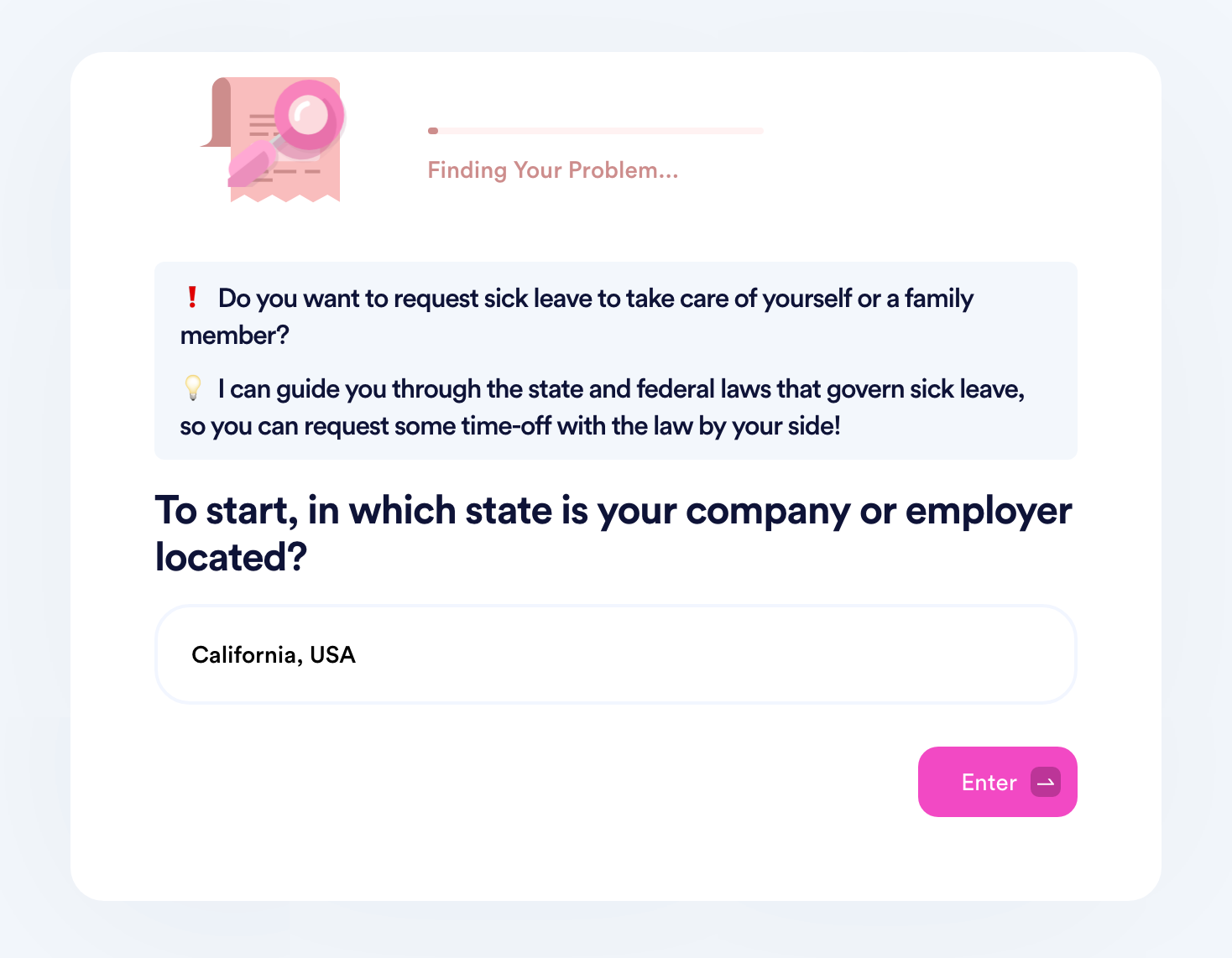 Sick Leave Laws
As an employee, your sick leave rights are protected by the following laws and acts:
The Family and Medical Leave Act (FMLA)
The FMLA is a federal-level act that provides 12 weeks of unpaid sick leave within a year, but only to employees of companies with at least 50 staff members. This means that you can't lean on the FMLA if you work in a small restaurant or QSR.
During the COVID-19 pandemic, the federal government introduced the EPSLA. It's a temporary act that provides ten days of mandatory paid sick leave to all employees who contract Coronavirus. The act has no restrictions regarding company size.
State Laws
Since there is no permanent paid sick leave law on a federal level, some states—15 of them and the District of Columbia, to be exact—have decided to enforce state-level ones. In some states without such regulations, counties and cities have local laws to protect employees.
Consult the table below for detailed guides to individual state laws:
Is It Illegal To Work With Food When Sick?
While there are guidelines from organizations such as the National Restaurant Association (NRA) and the United States Department of Agriculture (USDA), there's no actual law that regulates food workers being sick at work.
Employers have no restrictions and often demand their employees show up to work, especially during the flu season when they're short-staffed. A study shows that millions get food poisoning every day, especially in restaurants with:
More than 300 orders a day
No policy about reporting sick
An inexperienced manager
No on-call workers
The guidelines set by the NRA and the USDA suggest that some employees can still come in sick, but they should work on food-unrelated duties, such as cleaning, sweeping, and setting the tables. Some illnesses demand an immediate day off, as shown in the table below:
Illnesses for Different Duties
Illnesses for Immediate Day Off

Vomiting
Jaundice
Diarrhea
Food-borne illnesses
Calling In Sick the Easy Way—With DoNotPay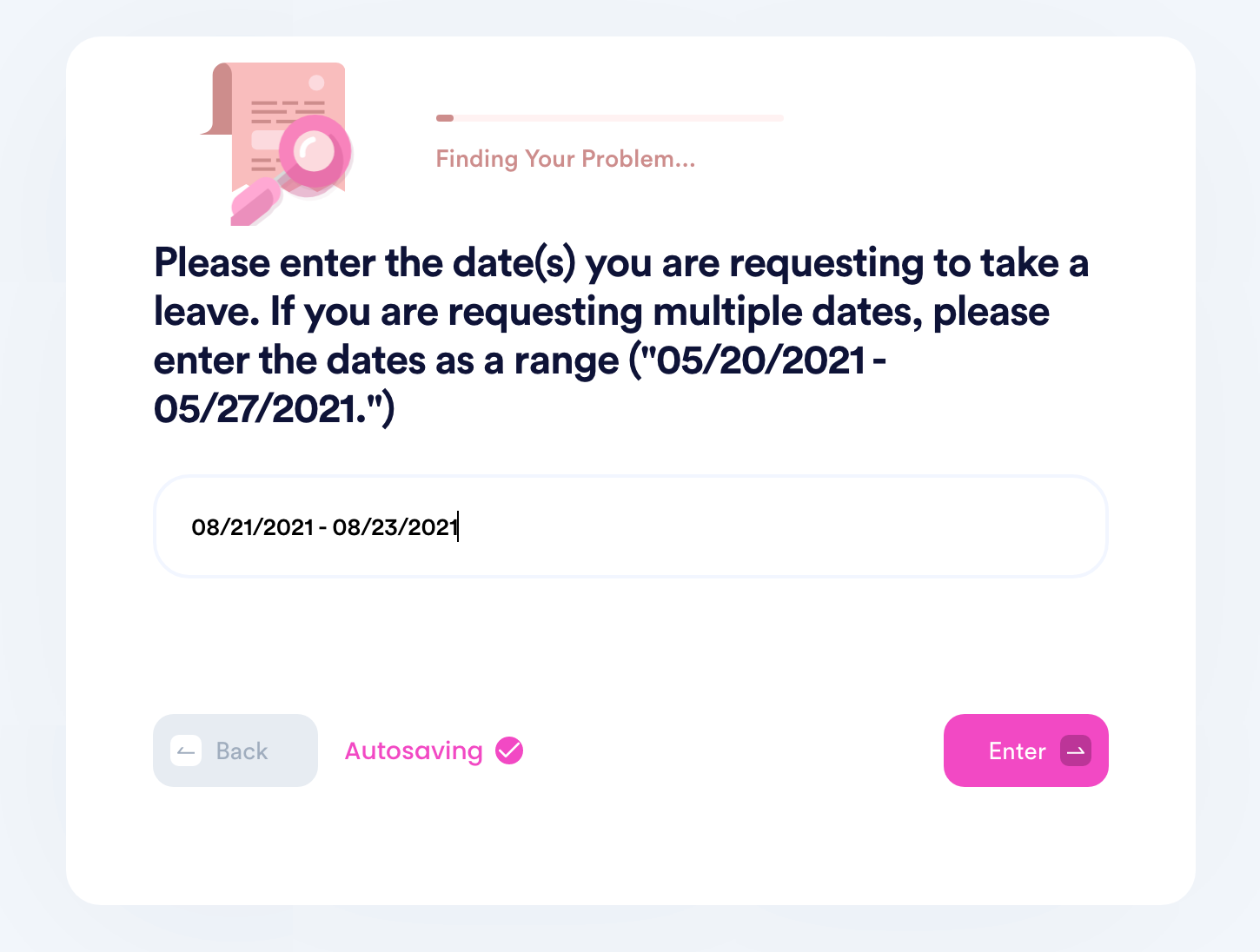 It's not easy to call in sick when you don't know if your employer will accept your request, especially in an industry where the law doesn't require them to do so. You need to sound honest and assertive without going into too many details.
If you don't know what to say or what your email should contain, get the pros to do it for you—use DoNotPay! Our app will consult any applicable laws and draft a professional sick leave request letter using the information you provide.
You only need to , choose the Request Sick Leave product, and:
Enter the state the company is located in
Answer a few questions about the company
Add the dates on which you'll be absent from work
Choose whether you want DoNotPay to:

Send the request to your employer
Share it with you so you can email it on your own
If your employer neglects the law and denies your request or punishes you for not showing up, you should protect your lawful rights and sue them. Use DoNotPay's Small Claims Court tool to guide you through the entire process.
DoNotPay Handles Lengthy and Challenging Tasks on Your Behalf
No time to dedicate yourself to drawn-out procedures or solve administrative issues yourself? Keep calm—that's why DoNotPay is here! By creating an account on our platform, you will be able to:
Convert various files into different formats
Keep the Cash in Your Pockets With Our App
DoNotPay doesn't bring you money-saving hacks—it actually assists you in cutting out expenses and living more economically. The tools we provide are made to help you pay less for utilities, end unwanted paid memberships, have college fees waived, or get lower tax bills. You can also save more on education-related costs by applying for scholarships and other financial aid via our app!
If you have a few forgotten gift cards lying around, don't let them go to waste. DoNotPay can cash them out and send the remaining funds to your home address!