How Many Demerit Points Do You Get for Not Wearing a Seatbelt?
Most U.S. states have a functioning Driver's License Point Assessment System that helps authorities identify and take action against repeat traffic offenders. With every demerit point added to your record, you're at the risk of having your license revoked or suspended.
Do you want to know how many demerit points you can get for not wearing a seatbelt? You're at the right place! This article will clear the air and explain: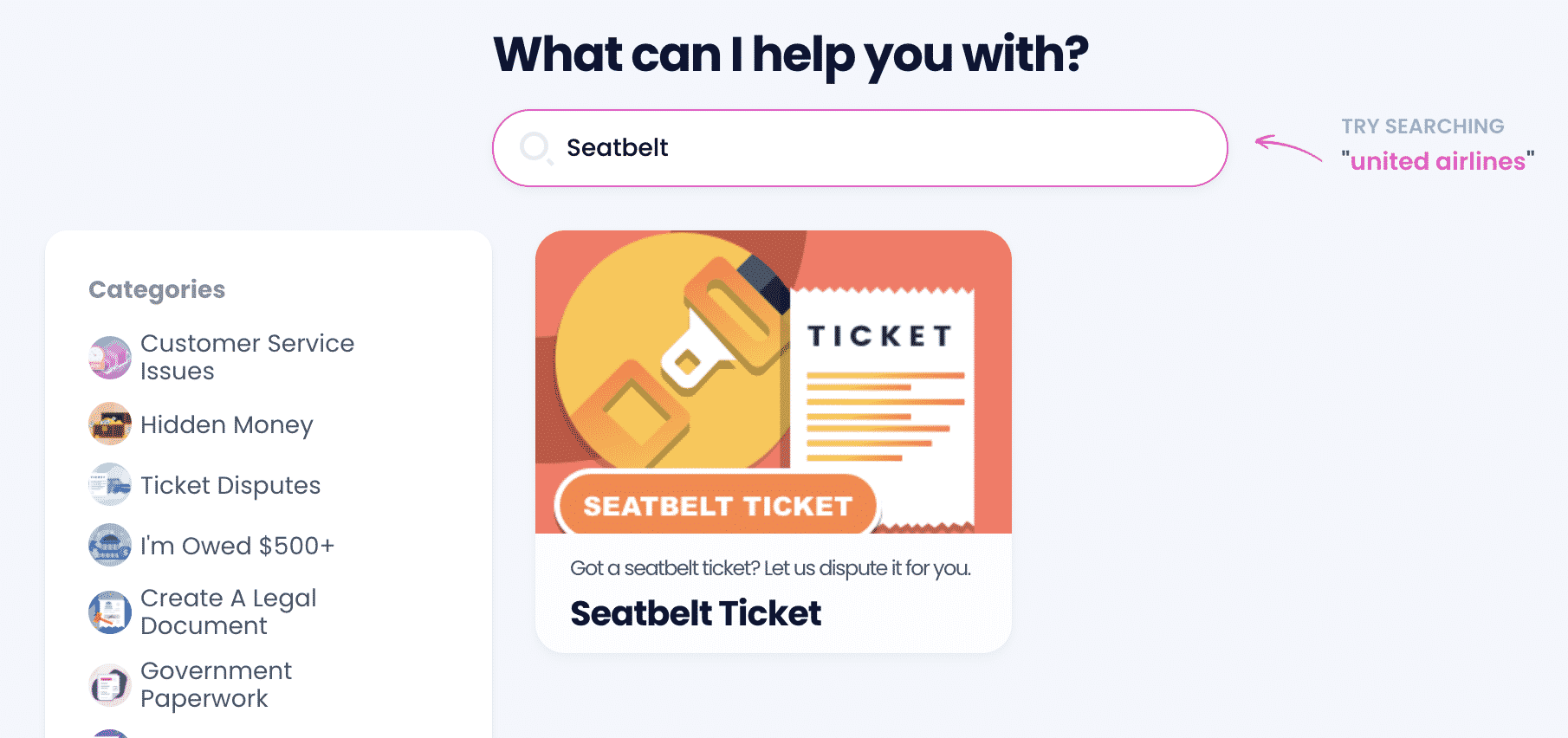 Seatbelt Laws and the Point System—How Do They Work?
Seatbelt laws in the U.S. vary from state to state. To understand the correlation between the point system and the seatbelt laws, you need to verify:
Whether the state you're in has implemented a point system
Whether the state's point system penalizes seatbelt violations
How To Know if a State Follows a Point System
You need to check how your state addresses the point assessment system, which goes by different names in different states:
Currently, the majority of U.S. states have a point system in place, except the ones listed below:
Does Every State Add Points for Seatbelt Violations?
No, every state in the U.S. does not penalize seatbelt violations with points.
In states where failing to wear a seatbelt leads to demerit points, you're more likely to get a point if the state in question classifies seatbelt violation as a primary enforcement offense and not a secondary one.
Don't know the difference between a primary and secondary offense? Check out the table below for an explanation:
Seatbelt Violation Is a Primary Enforcement Offense
Seatbelt Violation Is a Secondary Enforcement Offense
If your state classifies seatbelt violations as a primary offense, this means that:
If your state classifies seatbelt violations as a secondary offense, this means that:

An officer cannot pull you over for not wearing a seatbelt unless you're committing other moving violations, such as:
You can still be ticketed and given points for a seatbelt violation once you're pulled over
Currently, 35 U.S. states have a primary enforcement seatbelt law.
How Many Penalty Points Are Levied for Every Seatbelt Violation?
At present, a good number of U.S. states add a minimum of one or three points to your driver's license for every seatbelt violation. You'll face higher points—which can be between six and nine—for more severe seatbelt violations, for example:
Some states also impose higher points on teen drivers to spread awareness about the importance of wearing seatbelts.
Remember that your demerit or penalty points can escalate for secondary enforcement offenses as you'll receive points for the primary violation as well.
What Happens When You Get Too Many Demerit Points?
If you're sitting on a big pile of traffic penalty points, it's obvious that you've been ticketed several times—and maybe facing hundreds to thousands of dollars in fines. Racking up too many demerits on your license will also:
Flag you as a bad driver in the state's traffic records
Spike up your annual car insurance costs (because more demerit points mean a higher risk of getting into an accident)
Cost you your driver's license if you reach the threshold limit for demerit points—which varies across states
How To Reverse Demerit Points—Evaluate Your Options
Most demerit points fall off your record after a period of one to three years, although points for serious violations remain on your license longer. If you're looking to reverse your demerit points, we have compiled a list of remedies based on whether you want to accept the underlying offense or not:
If you're ready to accept your seatbelt offense—Depending on the laws in your state, you can do one or more of the following to reverse your demerit points:

Get into a certified traffic safety school to learn road and seatbelt ethics (usually removes three demerits only)
Pass a driver's knowledge test
Enter a plea bargain with the court

If you have reason to believe you're not guilty—You may withhold paying off the accumulated fines and go to court to fight the ticket and get it overturned. If you're successful, your points will be reversed automatically, and you'll reclaim your clean driving record
Unfortunately, contesting a ticket in court is a pricey affair, even if you're innocent. From lawyer fees to auxiliary legal expenses—the entire ordeal can exhaust you mentally and financially.
DoNotPay offers you a budget-friendly alternative with our Seatbelt Ticket product. Our app can appeal seatbelt tickets in a flash— to get the support you need!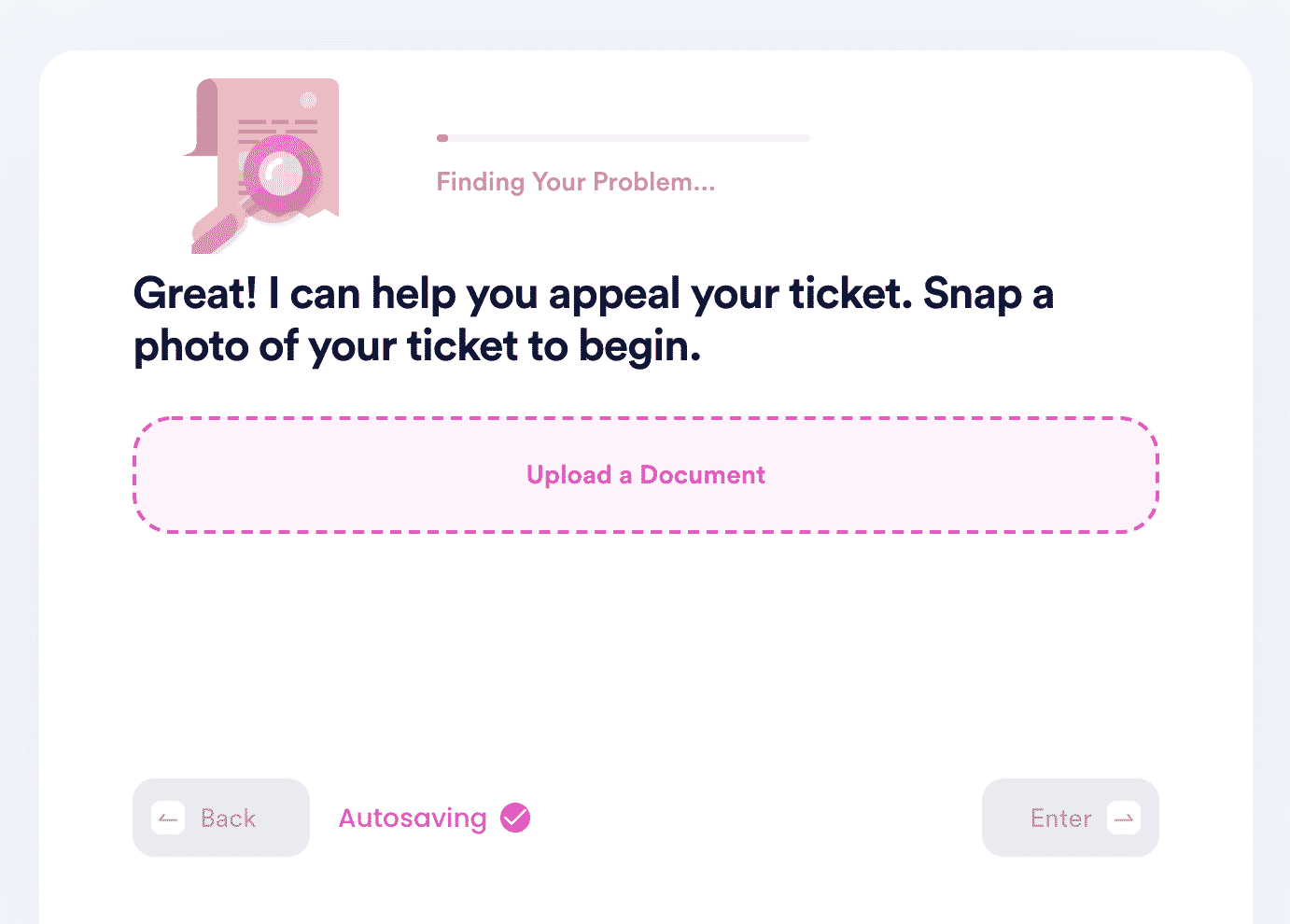 Stuck With an Unfair Seatbelt Ticket? Seek Justice With DoNotPay!
Don't let a wrongly levied seatbelt ticket tarnish your goodwill as a driver—we can help you appeal it from the comfort of your home. All you need to do is fill us in on the details of your ticket and provide an argument that explains why the ticket was unjustified.
Want to let DoNotPay assist you with the appeal? Follow these steps to proceed:
and click on our Seatbelt Ticket product
Upload a snap of your ticket
Specify who received the ticket—the driver, passenger, or a child
Tell us your argument and add evidence, if possible
We will quickly draft an appeal letter reflecting your responses and mail it to the concerned authorities. Combine a convincing argument with our dependable services, and there's a high chance your ticket will be dismissed in no time!
Type of Arguments That Get a Seatbelt Ticket Dismissed
Not feeling confident with your argument? Usually, two types of arguments work in court if you're looking to get a seatbelt ticket overturned—reasonable doubt and due diligence.
Here's what both arguments mean:
Aspect
Reasonable Doubt
Due Diligence
Meaning

The seatbelt ticket was a misunderstanding

Examples

The seatbelt color blended with that of your shirt
Your seatbelt malfunctioned

Suffering from a medical condition
Having an emergency
What's Next?
Once you complete the task at hand, you don't have to stop there—we offer a myriad of products that can relieve you of the stress that comes with dealing with admin and legal hurdles.
DoNotPay can assist you in drawing up a divorce settlement agreement, child travel consent form, power of attorney, and other legal documents, contacting government representatives, getting tourist visas, fighting workplace discrimination, getting a burner number, appealing banned accounts, getting access to public records, scheduling a DMV appointment, and much more.
Tackle Any Energy-Draining Task With DoNotPay
With DoNotPay by your side, you don't have to worry about how you'll cover your utility bills at the end of the month—we'll provide swift assistance as soon as you sign up!
Wondering what else our app is capable of? Check out how we can: