Compare the Cost of Homeschooling vs. Public School With DoNotPay
Steering your child's educational path is a demanding task. You need to get fully informed about the process if you'd like to choose an optimal course of action for your kid.
In case you're wondering whether you should homeschool your child or let them stay in public school, you should analyze both educational options.
Since education is not free of charge, you should also compare the cost of homeschooling vs. public school to determine which option fits your budget.
The Cost of Homeschooling vs. Public School
While many believe that enrolling your child in public school is free, it's not true. You'll have to set up a budget even if you opt for this less expensive option.
To understand what expenses you need to take into account when preparing the budget for your child's forthcoming education, you should check out the breakdown of:
The cost of public school
The cost of homeschooling
Public School Expenses
Here's a list of various costs families need to cover when sending their kid to public school:
The Cost of Homeschooling Your Child
While homeschool parents spend about $600 per child every year, this amount can be significantly higher depending on the family, student's age, and other factors.
Take a look at the following table to see what can affect the total cost of home-based education:
The Cost of Homeschooling
Details
Curriculum
Parents need to select a homeschool curriculum to:

Keep track of their kid's progress in different subjects

Depending on what curriculum a family chooses or creates, it can cost from $50 to more than $500

Extracurricular activities
Homeschool children need to take part in extracurricular activities. While some public schools let homeschool students join their sports, art, and other groups free of charge, other activities come at a cost, including:

Private lessons
Museums
Theatre
Zoos

Membership in homeschool organizations
Families often join homeschool associations, co-ops, and groups since parents need to:

Get support
Attend relevant conferences to learn about available curriculums, resources, and materials
Connect with other homeschooling families in their area to exchange experiences
Be in the loop about state laws and additional homeschooling requirements

Homeschool teachers
Homeschooling vs. Public School
When comparing homeschool and public school, the cost is just one of the aspects you'll need to consider along with:
Keep in mind that homeschooling requirements depend on the state you reside in. Some U.S. states have:
How To Start Homeschooling Your Kid
To withdraw your child from public school and start homeschooling, you may need to draw up a letter of intent to homeschool to notify your school district of your intent to homeschool.
Sign up for DoNotPay, and we'll handle the task efficiently!
DoNotPay Generates a Notice of Intent To Homeschool in No Time
Homeschooling comes with various administrative tasks that can be overwhelming, especially in the beginning. DoNotPay jumps in to help you start teaching at home stress-free.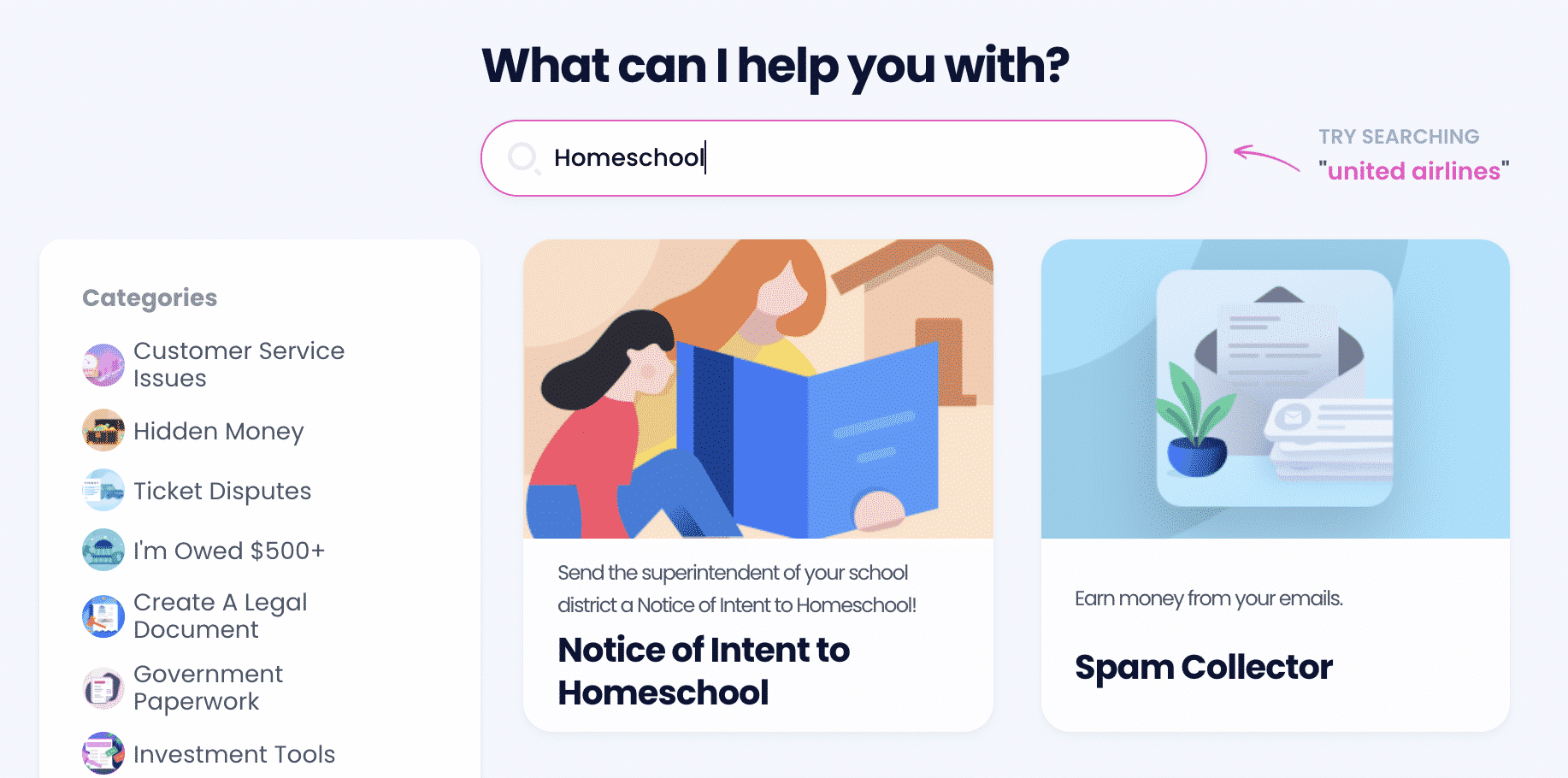 We can compose and send the letter of intent to homeschool instead of you so you can focus on other, more rewarding aspects of home-based education. Subscribe to DoNotPay and:
Go for the Notice of Intent to Homeschool product
Enter information about your child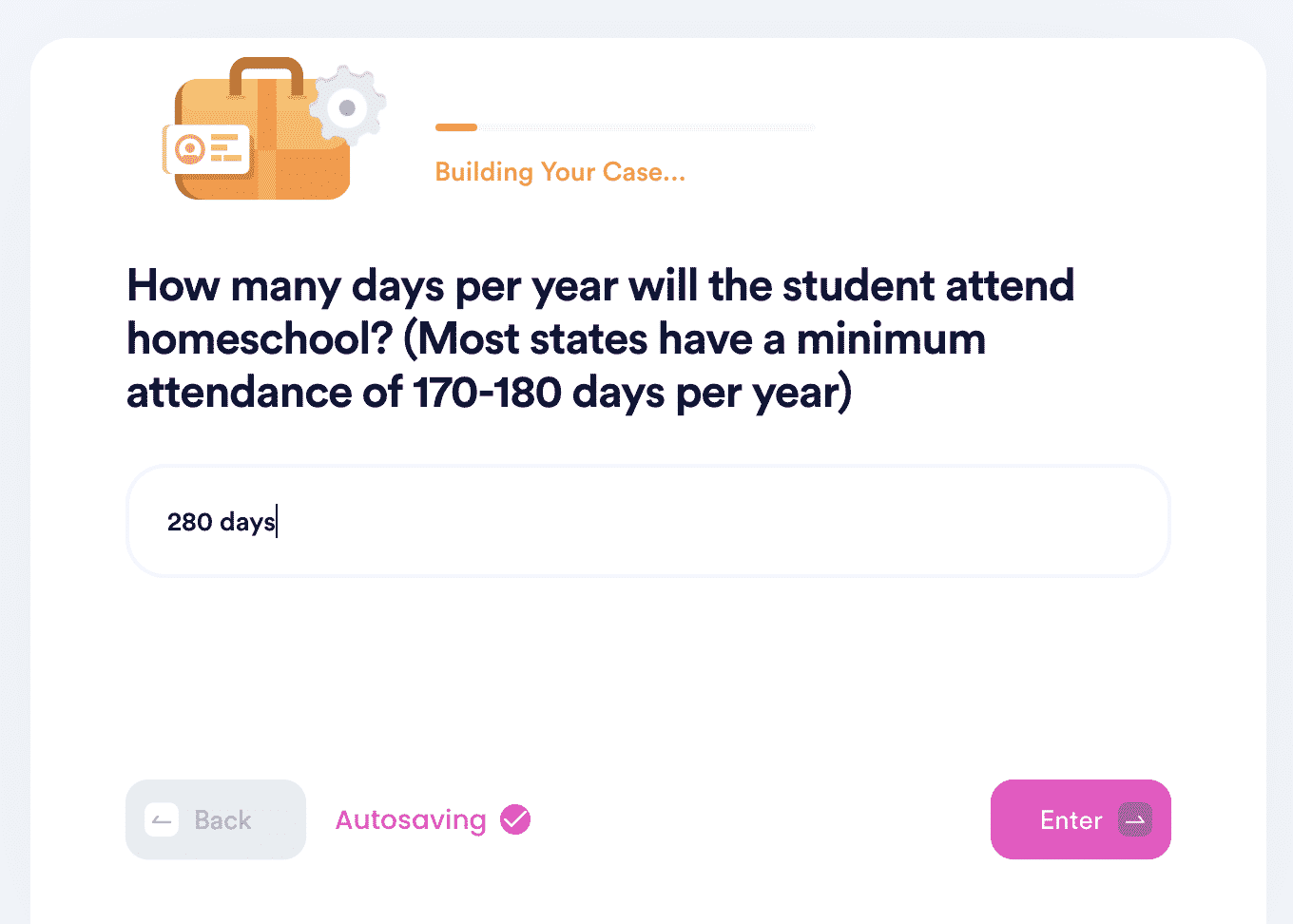 Once you've provided the necessary data, we can:
Help you get the notice of intent notarized online
Send the letter in your stead
Create a PDF file you can print and submit yourself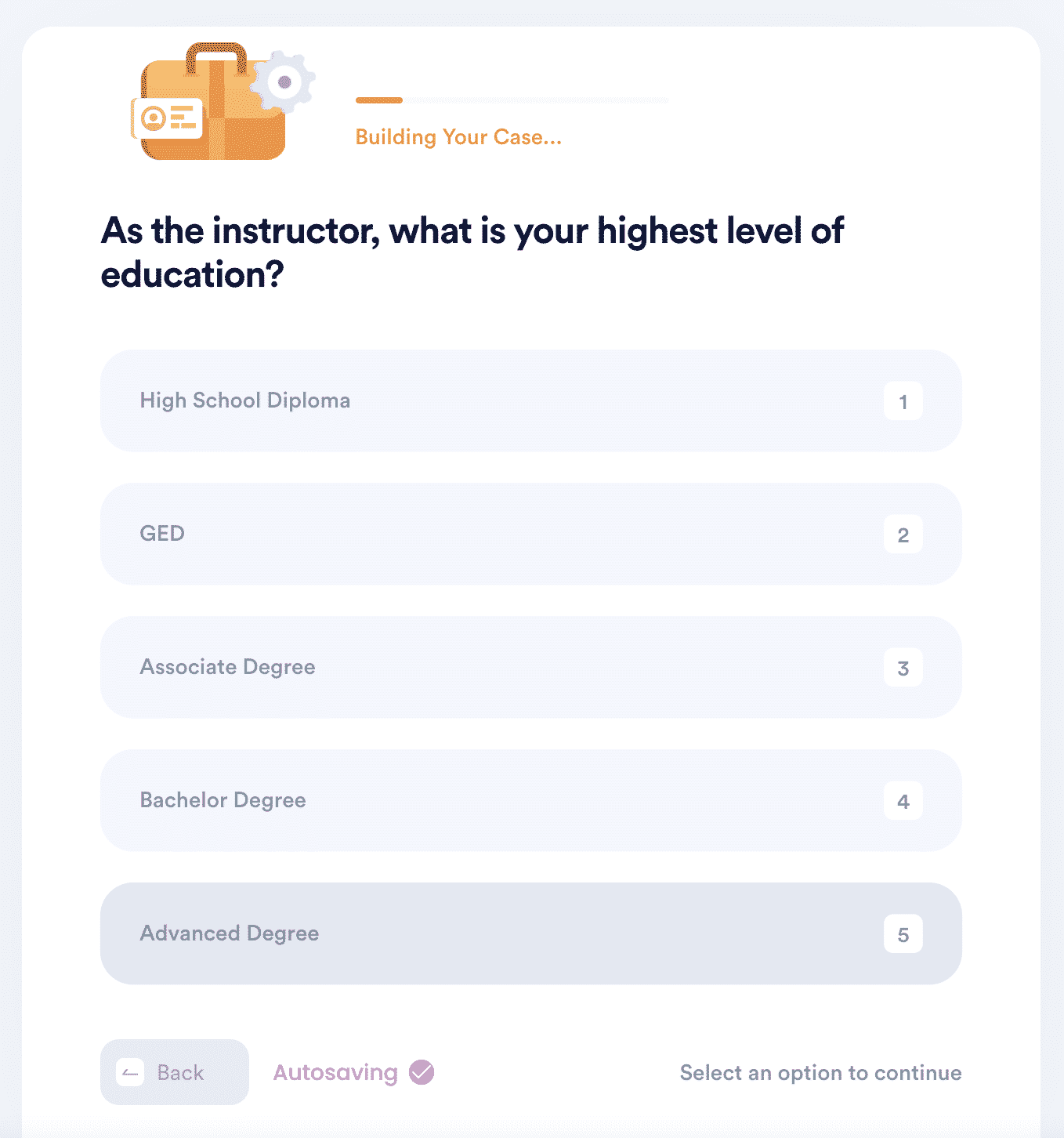 If you'd like to delve into the homeschooling topic, you should explore our learning center. We offer various helpful guides, such as:
Can DoNotPay Help Me With Any Other Admin or Legal Issue? You Bet It Can!
DoNotPay's robust products can assist you in fighting companies, individuals, and institutions that have wronged you in any way. Once you subscribe to our platform, we'll ensure that you never have to deal with any of the following again:
Our Product Range Offers So Much More
Subscribing to DoNotPay will bring you peace of mind as you won't have to go through tedious task completion on your own anymore. With our AI-powered app, you can get what's rightfully yours in the blink of an eye.
If you want to claim warranty or insurance, find your missing assets, get compensated for a canceled flight or a violent crime that you were a victim of, track your missing parcel, or draw up a child travel consent form, divorce settlement agreement, power of attorney, or any other legal document, you can count on us to lend you a helping hand.
Sign up today to get access to the entirety of our product range and forget about dealing with time-consuming and energy-draining chores!