How To Fix the Amazon Locked Account Issue With DoNotPay
Getting your Amazon account locked, banned, or suspended can be frustrating, especially if you earn a living by selling goods on the platform. The company can lock your account for a variety of reasons that we've listed in this comprehensive guide.
Learn how to fix the Amazon locked account issue and get answers to the following questions:
Why is your Amazon account locked?
What can you do to prevent your account from getting locked?
How do you unlock your Amazon account?
We have also prepared guides to lifting suspensions off Amazon buyer and Amazon payments accounts, so check them out as well.
Why Is Your Amazon Account Locked?
Check out the most common reasons for your Amazon account becoming locked in the table below:
| Amazon Locked Account—Top Reasons | Explanation |
| --- | --- |
| Entering fake information | Fake name, billing, and shipping address |
| Having an unusually high number of returns | The more returns you make, the more likely it will be for your account to get locked |
| Excessive use of gift cards | Amazon wants to prevent people from reselling them |
| A suspiciously large number of orders placed (for new accounts) | Starting with a high volume of orders a day will trigger Amazon's anti-fraud system |
| Logging in from different locations | Using a different IP address triggers Amazon's security system. It may look like your account has been hacked or stolen |
How To Prevent Your Account From Getting Locked
If you want to make sure your account doesn't get locked in the future, stick to the following rules:
Create multiple accounts that use different IP addresses if you're planning to log in from different locations
Use a maximum of $200 in gift cards per day to avoid activating Amazon's anti-fraud system
Ship up to ten orders a day from one account
Keep your returns as rare as possible
How To Unlock Your Amazon Account
To unlock your account, you will have to contact Amazon Customer Service. There are three different ways to get in touch with them:
Phone
Chat
Email
To be able to prove the locked account belongs to you, you should prepare these documents:
A serial number of your Amazon account
Clear evidence of your default shipping address
Debit or credit card details used for payment
Bank statement with the billing address
Gift card receipt (if your account was locked due to excessive use of gift cards)
After you manage to explain the issue to one of the account specialists who are authorized to unlock your account, get ready to wait for days for your request to be reviewed.
According to some users who had the same issue, you must be persistent and contact Amazon regularly to make them unlock your account and speed up the whole process.
If you don't have the time or will to go back and forth with the company representatives, consider .
DoNotPay puts legal pressure on companies, making them take your request seriously and solve the issue as soon as possible. If your Amazon account got suspended, we can also help you with that.
DoNotPay Can Help You Unlock Your Amazon Account
If the whole process of getting in touch with Amazon Customer Service seems too complicated and time-consuming, let DoNotPay take care of it.
If you've already done everything you were supposed to and have been waiting for weeks to regain access to your Amazon account, opt for our service and we'll take it from there. Getting your account unlocked will be faster with our help, assuming you have all the documents that can prove your claims.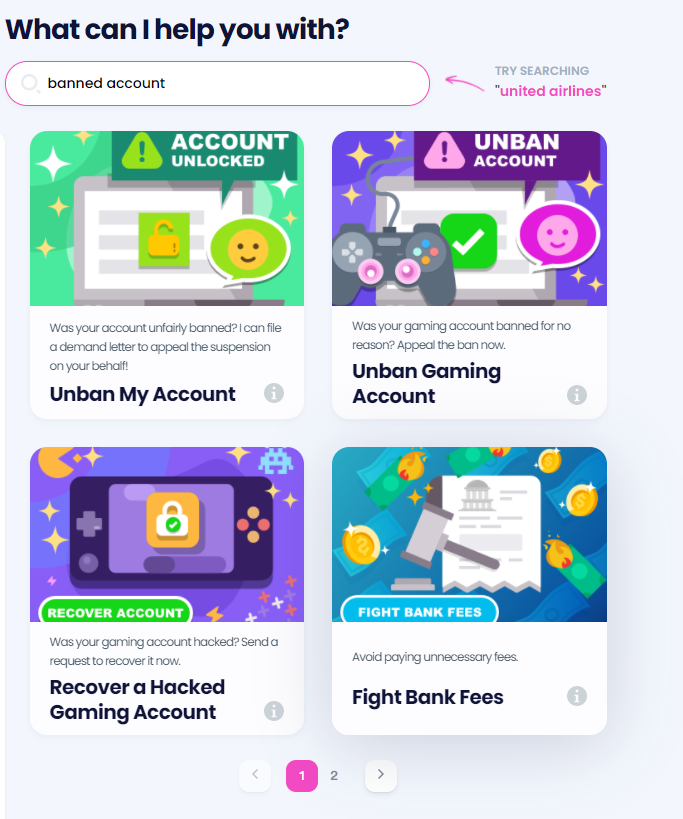 To appeal your locked account with DoNotPay, you have to take the following steps:
Type Unban My Account in the search bar
Complete our form by entering the following information:

The company's name
The date from which you couldn't access your account
Type of subscription (free or paid)
Your username

Tell us if you would like a refund
Remember to let us know whether you feel discriminated against because we can use this information to strengthen your case.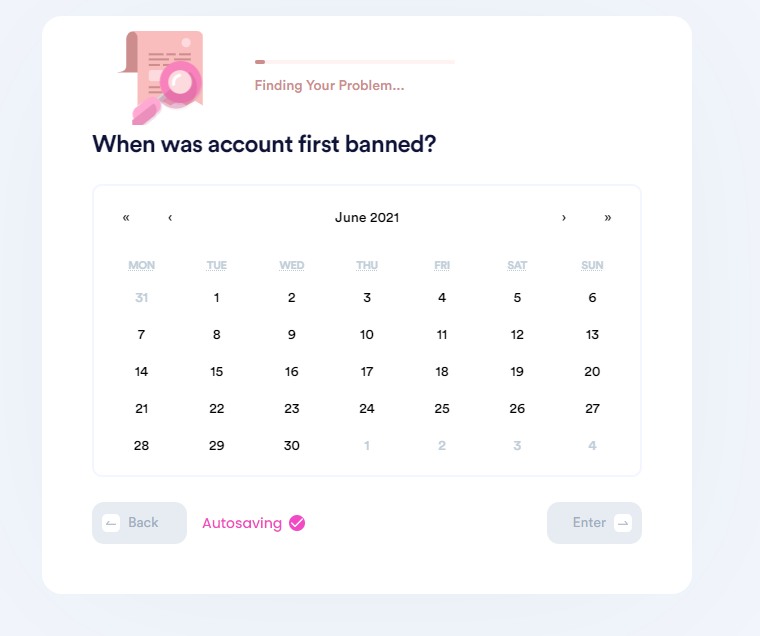 Once you've completed all three steps, sign your request with a digital signature to verify it. Our app will generate a personalized appeal letter in a few minutes and send it directly to Amazon. The letter will include a two-week deadline for the company to respond to your request.
Recover Your Accounts on Other Platforms the Easy Way—With DoNotPay!
DoNotPay is the best solution to appeal a suspension or ban or fix the issue with a locked account on any platform.
Due to strict and detailed security policies, terms of service, and community guidelines, it is not that hard to lose access to your account. This is why we prepared a number of guides on how to get unbanned, unsuspended, and unlocked on a variety of other platforms. You can find our easy-to-read guides in the table below:
Tackling Administrative Issues Has Never Been Easier
DoNotPay was created to help you deal with burdensome everyday tasks you would rather skip. The features we offer will make sure you can:
Dealing With Legal or Security Issues? DoNotPay Will Make Them Go Away
Has a company refused to issue a refund you are entitled to? Sue it in small claims court and get your money back with the help of the world's first robot lawyer! You can also turn to us if you want to protect your work from copyright violation, prevent stalking or harassment, or get virtual credit cards to avoid disclosing your credit card info.
Besides assisting you in seeking justice and security, DoNotPay can help you arrange DMV appointments, contest parking tickets, prepare divorce settlement agreements, and compose various legal documents.