A Stress-Free Way to Get an Amazon Refund
Amazon is an American company specializing in e-commerce, cloud computing, artificial intelligence, and digital streaming. It is the world's largest marketplace selling more than 350 million products. According to Statista, the company has ballooned to over 112 million Prime subscribers as of December 2019.
What Can DoNotPay Do to Help Amazon Refunds?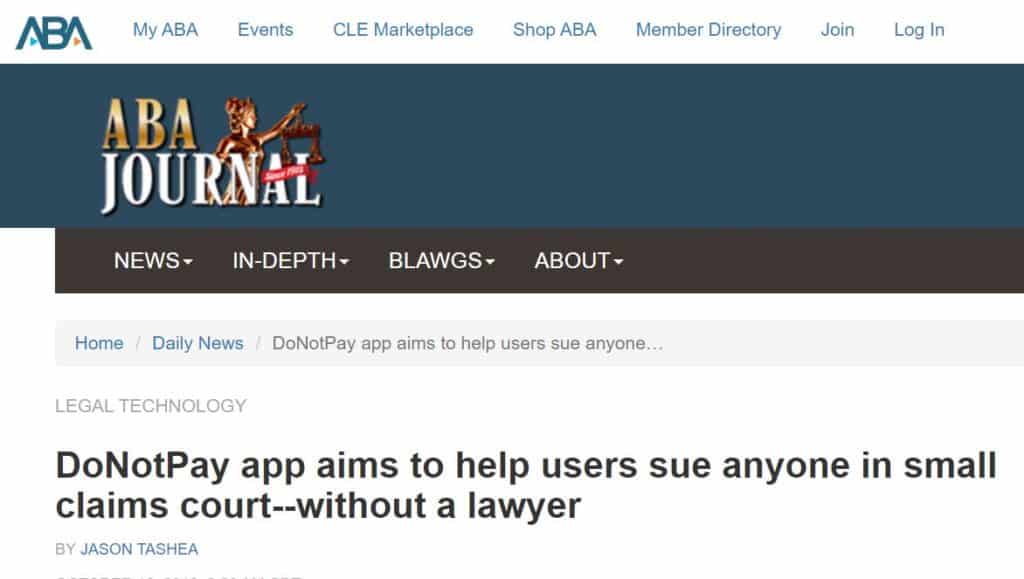 If you find the maze of Amazon Refund Policy difficult to navigate, we will be happy to see your refund request through ourselves.
Here is what you should do:
Log into your

DoNotPay

account in any

web browser

Click the

Get Protected

option under

Chargeback Instantly

Answer the chatbot's questions about your bank, the company you are requesting a refund from, and other key details

Verify your signature and submit the request
This is where we do our part. Having received your request, we will fax it to your bank automatically. We will also send a letter with all the VISA and Mastercard codes and regulations that will help you with your case. We can also contact the vendor in your stead if they are unresponsive.
Get an Amazon Refund On Your Own
If you realize that, for some reason, you do not want the purchased product or service, you can request a return and a refund through the Amazon website, as well as in-person and by email.
| | |
| --- | --- |
| Can you request a refund via | Yes / No |
| DoNotPay | Yes |
| Email | Yes (applies to tax refunds only) |
| Phone | No |
| Letter | No |
| Website | Yes |
| In-person | Yes |
Conventional Refund
Conventional refund applies to the return of any eligible item provided that your reasons for the return are valid.
When requesting a return, you'll be able to check if you qualify for a refund.
Follow these steps: 
Click on

Your Orders

or

Return a Gift

Select the order then

Return or Replace Items

Choose the item you want to return and an option from

Reason for Return

Select how you want to process your return 

Choose to issue a refund or replacement, if applicable
A-to-z Amazon Refund
Should you encounter any problems with your purchase from a third-party seller on Amazon, you can request an A-to-z refund.
You are eligible for it if any of the following applies:
You haven't received your package even though three days have passed since the maximum delivery date

The product you have received is different than what

you ordered and have requested a return with the seller

You returned your purchase, but the seller hasn't issued a refund
To request the A-to-z refund, you should take the following steps:
Click

Your Orders

In the list, find the relevant order and click

Problem with Order

Select the particular problem from the list

Click

Request Refund

Enter additional comments in the text box

Click

Submit
You will get a notification about the decision via email linked to your account. If you'd like to track the status of your request, you can check it in Problem with Order.
For more information about the option, check A-to-z Guarantee.
Tax Refund Request by Email
As some items can be exempt from taxation, you can enroll in the Amazon Tax Exemption Program (ATEP) and request a tax refund.
To do that, you should:
Email the Customer Service

at tax-exempt@amazon.com with a detailed request

Provide any supporting documentation for the U.S. state or territory of your shipment delivery
Bear in mind that you should include the following:
Your order number (17 digits in this format: XXX-XXXXXXX-XXXXXXX)

Request reason

Email address

Supporting status documentation, if applicable
Physical Store Refunds
If you have bought an item at the Amazon Physical Store, you can return it within 30 days of your purchase for a full refund.
To get your refund in the physical store, you should:
Locate your receipt

Gather the items in the original packaging

Take them to the store designated on your receipt
What Is the Amazon Refund Policy?
Amazon's Conditions of Use states that the company does not take ownership of returned items until the items get to their fulfillment center. The company may issue a refund without requiring a return, in which case, they don't take ownership of the refunded item either.
For more information about Amazon refunds, you can check out the company's Help Center.
How Long Before I Get My Refund From Amazon?
Amazon processes refunds upon receiving the returned item. Bear in mind that it can take up to two weeks for Amazon to receive the item since the day you sent it back.
After receiving your item, the company may take up to five business days to process and issue your refund.
It can also take additional time for your funds to be available in your bank account.
Depending on your preferred refund method, the time window for your refund is presented in the table below.
| | |
| --- | --- |
| Refund Method | Refund Window |
| Amazon.com Gift Card | 2–3 hours |
| Gift Card Balance | 2–3 hours |
| SNAP EBT card | Within 24 hours |
| Credit Card | 3–5 business days |
| Shop with Reward Points | Up to 5 business days |
| Debit Card | Up to 10 business days |
| Checking account | Up to 10 business days |
| Prepaid credit card | Up to 30 days |
| Promotional Certificate | No refund available |
Potential Issues and Additional Costs
Amazon provides free return shipment in case of an error made by Amazon.com.
If you return your item using the return label provided in the Returns Center and the item doesn't qualify for a free return, a shipping fee will be deducted from your refund.
The company will charge you for each return shipment and deduct a smaller fee for each item in the package. Depending on the product category, the return shipment and per-item fees can range from around $2 to $8 and $1 to $50, respectively.
You should note that return shipping rates may vary in case of international returns.
In addition to shipping fees, the company may also deduct restocking fees from your refund and give you a partial refund, if applicable.
Partial refunds depend on the item category and condition, the return window, and the seller, as presented in the table.
| | |
| --- | --- |
| Item | Refund |
| Open video games or software but not as a result of an error made by Amazon or sellers | No refund |
| Items showing sign of use, missing some parts, damaged, or not in the original condition, but not being a result of an error made by Amazon or sellers | Up to 50% of the item's price |
| DVDs, CDs, VHS or cassette tapes, or vinyl records that have been taken out of the plastic wrap | 50% of the item's price |
| Items in original condition that were returned past the due date | 80% of the item's price |
I Want to Check the Status of My Amazon Refund
In case you are curious about what is happening with your refund and why it is taking longer than you thought it would, you can check it in Your Account.
Once there, you should:
Select

Your Orders

Click

Order Details

next to the order you returned or canceled
The Order Summary will display the refund status at the bottom.
DoNotPay Saves Your Day

If you think that the bulleted list below could be of use to you, then pick a bullet, any bullet, and shoot your way up to a care- and headache-free life with your virtual sidekick DoNotPay.
Access the app from your web browser and have a go at:
Fighting traffic tickets

Disputing speeding tickets