Newegg Account Suspended—What You Need To Know
Having your Newegg account suspended or banned can be frustrating, especially if the reason is not apparent to you. Companies ban accounts for various reasons, such as violating the company's terms of service either directly or indirectly—but whatever the case, you want to resolve the issue quickly.
If you don't want to miss the exclusive sales and promotions Newegg offers, learn what may have caused the issues and discover how you can appeal your account suspension.
How To Know if Your Newegg Account Is Suspended or Banned
When you try to log in, you will see a message stating that your account has been suspended or banned—you won't have access to your account either way.
Why Did Your Newegg Account Get Suspended?
Online retailers and platforms maintain strict user policies, which many people fail to study in detail—this means that you can violate the rules while performing seemingly normal activities. When your Newegg account gets suspended, you probably want to know the reason. In most cases, all you will get is a general reason, like "an account suspended due to a fraud alert" and nothing more specific than that.
Here are some of the common reasons that may cause your Newegg account to be suspended or banned:
Using a bot on the Newegg website
Making several failed login attempts
Performing activities that trigger fraud alerts
Using a Bot or an Auto Refresher on the Newegg Website
While you may want to maximize your chances of getting the limited high-demand products using an auto refresher, loader, or crawler, it may get you in trouble. Your IP can get permanently banned from Newegg.
According to the retailer, using a bot gives you an unfair advantage to purchasing limited merchandise—it violates their policy to give every buyer a fair chance of getting the items.
Making Several Failed Login Attempts
Making several login attempts without success results in "time-outs," which means you have to wait for five minutes before another sign-in attempt. If you get too many time-outs, Newegg will block your IP from additional sign-in attempts.
Performing Activities That Trigger Fraud Alerts
The Newegg system may interpret certain activities on your account as a fraud alert, which usually results in suspension. This is often done in an attempt to avoid unauthorized access to your account.
How To Recover Your Banned or Suspended Newegg Account
Every company has its own rules that every user needs to respect, and the decision to unban your account is up to the company. No matter why your account got banned or suspended, you should attempt to recover it as soon as possible. Here is how to get unbanned from Newegg:
Request help using the Newegg website
Contact Newegg via email
Use the live website chat
Make a phone call
Request Help Using the Newegg Website
You can use the Newegg website to appeal a suspended account. All you need to do is visit their Feedback page and provide all the required information in the web form. The necessary information includes:
Your email address
Your account number
Other Newegg accounts (if any)
Accurate billing details
You should expect to receive a response within one to two workdays.
Contact Newegg via Email
If you believe that your IP should not have been banned, contact the retailer at wecaresecurity@newegg.com.
You may also send an email to webmaster@newegg.com if you require urgent help or feel that you got to the suspended page by mistake. The email should include:
Your IP address
The error code displayed
If Newegg finds no violations from your IP address in the next 24 hours, the company may unlock it.
Use the Live Chat Option
If you want to chat with the retailer's customer support staff, you can use their live website chat by visiting the Help Center page and taking the following steps:
Enter your name and email address
Select the product category related to your inquiry
Select the appropriate contact topic
Click on Continue and wait for someone to talk to you
You may also call the company at 800-390-1119 and explain your problem.
How Can DoNotPay Help You Appeal Your Suspended Newegg Account?
If you don't have the time to go back and forth with Newegg's customer support staff or wait indefinitely for a response, you can use DoNotPay. Our app can help you instantly appeal the decision to suspend or ban your Newegg account.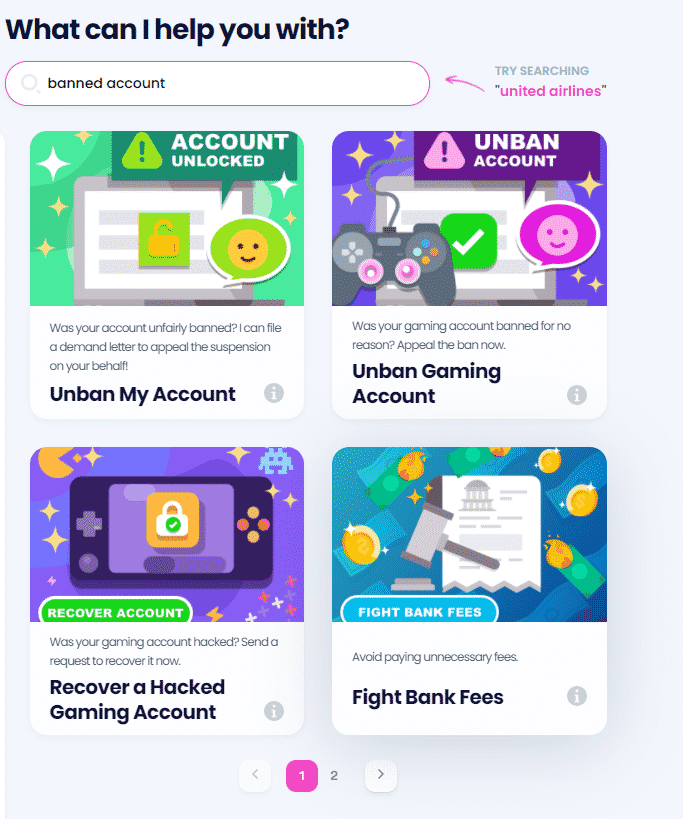 DoNotPay uses an approach that can help Newegg take your complaint more seriously. All you need to do is:
Locate the Unban My Account feature
Answer a few questions related to your Newegg account
Click Sign and Submit
DoNotPay will draft and send a demand letter to Newegg, giving them a two-week deadline to contact you. Bear in mind that DoNotPay can help you with the original suspension/ban appeal, not the retailer's final decision. If you have appealed and the company has responded, the explanation and decision are final.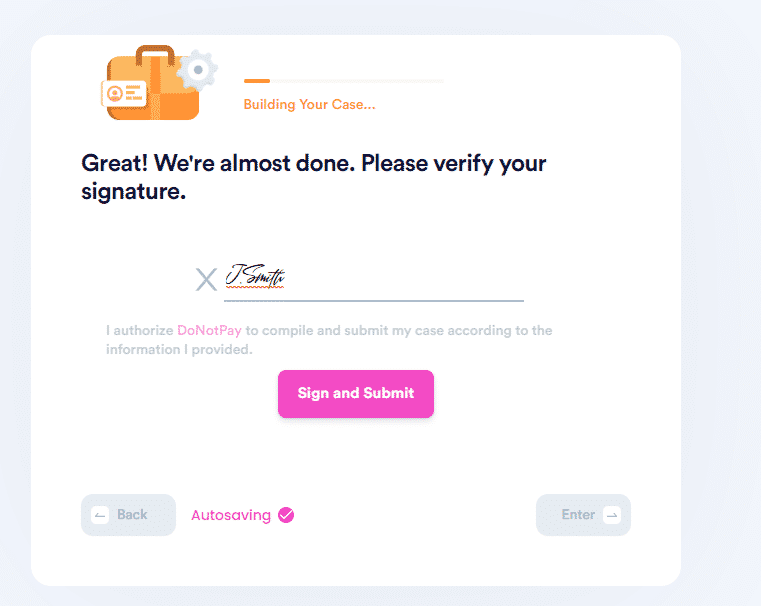 DoNotPay Can Help You Recover Your Accounts on Other Platforms
With all the different and complex terms and conditions you are required to comply with when using different platforms and apps, you may get banned or suspended while doing something that looks completely fine to you.
DoNotPay is here to help you! Subscribe to DoNotPay, and you will have the Unban My Account feature to help you appeal any suspension or ban on the go. Using DoNotPay can be more effective than any other means because of the legal pressure it puts on the company to respond to your request.
Some of our articles you may find useful include:
Need Legal Assistance? DoNotPay Got You Covered!
Forget about getting a migraine every time there is an administrative task to handle. DoNotPay makes it easy and stress-free to deal with any bureaucratic issue that comes your way.
Not only can we assist you in drafting a legal document and getting it notarized, but we also help you:
Finishing Your Daily Errands Has Never Been Easier!
Looking for help with running errands? You don't have to spend hours trying to make a DMV appointment or contacting a customer service rep! Completing your day-to-day tasks stops being a burden once DoNotPay gets involved.
There is no shortage of errands we'll help you run for a small subscription fee, including:
Sign up for DoNotPay and avoid spending hours on simple daily tasks that can be done in a jiffy!