Contact Amazon Customer Service Easily
You can get a hold of Amazon at 1-888-280-4331. When contacting Amazon support, instead of navigating a complicated phone tree, use DoNotPay. The app will not only call the company for you but will also notify you when it reaches a live person, so you don't have to wait on hold. Access DoNotPay through any web browser.
Amazon support hotlines

Many people prefer contacting customer support by phone because it gives you a chance to solve your problem immediately. Often, Amazon will put your number in the queue and will call back as soon as one of their agents is free. The best number at which to reach Amazon for support is 1-888-280-4331. It is toll-free.
Learn how to skip the phone queue for ANY company in 45 seconds:
You can also call 1-206-922-0880. This is the international number, and charges may apply. Alternatively, you can try their corporate office number at 1-206-266-1000.
| | | |
| --- | --- | --- |
| Toll-free Number | International Number | Corporate Office Number |
| 1-888-280-4331 | 1-206-922-0880 | 1-206-266-1000 |
Skip the long phone queues with the help of DoNotPay! Access DoNotPay through any web browser.
Contacting Amazon by email

If you prefer contacting Amazon by email, send your message to ecr-replies@amazon.com. It might take them a long time to reply, so emailing is best for non-urgent problems.
Amazon is one of the largest companies in the world. In 2015, it became the world's largest retailer. Amazon is focused on e-commerce and digital streaming. It dominates the field of e-commerce. Unfortunately, when you're contacting a company this big, you can expect to wait on hold for a while.
Customers who contact support often inquire about:
Are you having trouble reaching Amazon customer service? Skip the long phone queues with the help of DoNotPay! Access DoNotPay through any web browser.
How to get help from Amazon customer support online

Here is the step by step process that you can follow to resolve your issue.
Visit the Amazon website on your browser. 

In the upper right corner, click the button made of three horizontal parallel lines next to the Amazon logo.

A menu will open. At the very bottom, just before the "Sign in" link, there is a "Help" button. Click it. 

You will see six icons representing common issues for which customers usually ask for help. You will see a search bar underneath the choices to use in case you can't find your problem among the ones listed. Below the search bar, there are other "help topics" you can browse. Each link you click will expand into a list on the right. Click the link in the list that is most related to your problem.

If you clicked on any of the six choices mentioned, the website will direct you to a different page. Some options may require you to sign in first.

At the bottom of the page, you can find "Additional Resources." You can also post in the

Amazon Community

 forum. 

Click "

Contact us

" to talk to a representative. 

If your queries are still not answered, you might have to email, phone, or chat through the site with their representatives. 

If you click "Phone," which is recommended, Amazon will ask for your country and home phone number. Then you can click "Call me now."

If you click "chat," you'll open a web chat with an Amazon representative. 
Amazon also has an app where you can seek help.
Download, install and open the Amazon app.

 

Sign up or log in using your email address.

Click the button in the form of three horizontal lines.

Click "Customer Service."

Choose one of the options related to your issue.

If your problems are still not resolved, try the "Need more help?" option. Tap "Browse All Help Topics."

Five more choices will appear, and each will lead you to a multitude of possible solutions.

If you tapped "Contact us," instead of the "Browse All Help Topics," you can choose to email or call customer service. 

You can email customer service from the app.

If you chose the call option, you will first be asked for details about your problem.

Amazon also provides an avenue for providing feedback on the app. It is listed under "Contact us."
It's safe to say that all these steps will take a considerable amount of time. If you're sick of navigating knowledge bases and complicated phone trees, download DoNotPay. Skip the long phone queues with the help of DoNotPay! Access the web app through any web browser.
Amazon headquarters 

Amazon is one of the biggest companies in the world, with offices all over the globe. Their main headquarters are in Seattle, while their secondary office is in Virginia.
Headquarters
410 Terry Ave N
Seattle 98109, WA
United States
Secondary headquarters
9827 Chester Rd
Chester 23831, VA
United States
You can also mail your concerns to Amazon. Don't forget to include your name, address, and contact details when snail-mailing.
Amazon
P.O. Box 81226 
Seattle, WA 98108-1226
If you plan on suing Amazon in small claims court, note down the address written above. You will need it to send a demand letter.
If Amazon refuses to help me, can I sue the company in small claims court?
If you feel that you've been wronged and Amazon is refusing to own up to a mistake or pay what they owe you, you can probably sue them in small claims court. Here's a quick summary of how DoNotPay helps with the process:
DoNotPay generates a

demand letter

you can send to Amazon to try to settle things out of court.

If unanswered, you will then

fill out the court forms

. DoNotPay will help you with this and provide you with enough copies of each form.

After that, you can

file your case

with the court. DoNotPay will guide you through the process step by step.

You will then

serve Amazon,

which means informing them that they are being sued. You will specify the reason for which you are suing them.

Finally,

show up in court

! DoNotPay will provide a script you can use when speaking before the judge.
If you want to take Amazon to small claims court, make it easy with the DoNotPay web app available in any web browser.
Contacts for Amazon executives 
Primary Contact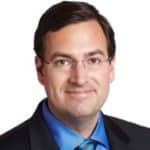 Dave Clark
SVP, Worldwide Operations and Customer Service at Amazon
P.O. Box 81226 
Seattle, WA 98108-1226
Secondary Contact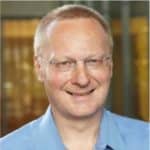 Mike Roth
Vice President, North America Operations at Amazon.com
P.O. Box 81226 
Seattle, WA 98108-1226
Chief Executive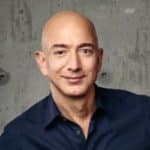 Jeff Bezos
President
P.O. Box 81226 
Seattle, WA 98108-1226
An interesting fact about Jeff Bezos: if you write to his personal email, there is a high chance that you will get your issues resolved. Bezos takes great care to respond to customers' problems, and a crack team monitors his inbox for complaints about Amazon customer service.
Prefer talking to an actual customer service rep over the phone? No problem! Skip the long phone queues with the help of DoNotPay! Access DoNotPay through any web browser.
Reasons for contacting Amazon customer support 
Order tracking:

Amazon customers would like to know

where their order is

and how long it will take to get to them. Occasionally, they also contact customer service to update or cancel their orders.

Returns or refunds:

Sometimes, users would like to return their items or

ask for a refund

.

Device troubleshooting:

Users often have problems with their

Amazon devices

, such as their Kindles.

Amazon Prime:

Amazon Prime is a paid service where users can get VIP service, including exclusive deals.

Gifts:

Customers often ask support about issues with gift cards and returning gifts.
Skip the long phone queues with the help of DoNotPay! Access DoNotPay through any web browser.
Comment below for additional help
Post your problem in the comments below. Someone reading this might be able to share the solution!
Skip the long queues and get your problems resolved with no wait. Access DoNotPay through any web browser.
DoNotPay Protects Your Privacy and Finances
Sharing your credit card details online comes with certain risks, and it's getting more difficult to tell good and bad websites apart. With DoNotPay's virtual credit card generator, you will be able to protect your identity and bank account from cyber scammers.
Whenever you run into a suspicious email or website, generate a virtual credit card and proceed without worries. Our virtual cards also work like a charm if you want to avoid automatic payments after free trials.
DoNotPay can do other stuff too! 
Let DoNotPay help you with your other concerns. Use it in any web browser, you can get help with:
DoNotPay can help you skip the phone queue at 10,000+ companies
Have you been having issues with other companies too? DoNotPay will help you get in touch with practically every major company out there, no matter what field it is in. The list is exhaustive and ever-expanding. Below is a list of articles on how to use DoNotPay to contact a few leading companies. Even if a company isn't on our list or we haven't yet published an article about it, chances are that DoNotPay can help you get in touch with them now without waiting on hold.
Access DoNotPay through any web browser.