The Amazon Call In Sick Number and Alternative Ways To Request Sick Leave
Submitting a sick leave request shouldn't be more work than it already is—that's why this comprehensive guide provides details about the following:
Amazon sick leave policy
Amazon call in sick number and other contact information of the company
The quickest way to request sick leave
What Is the Amazon Sick Leave Policy?
Amazon staff can get up to 20 hours of unpaid sick leave every three months (up to 80 hours per year). Employees who are often sick will be advised to work from home (if applicable) or revise the company's time-off policy.
Workers who take more time off than allowed will receive one penalty point for each violation. It takes a total of six penalty points for Amazon to terminate your employment.
Being sick at work isn't an option, so how can you call in sick at Amazon?
The Right Number To Dial To Reach Amazon's Call In Sick Office
Amazon's call in sick number depends on the building you're working in. All Amazon buildings have an absence hotline you can call to report that you won't be coming to work. To get that number, you can:
Ask your manager
Contact human resources (HR)
Once you call the right number, you can leave a voicemail with your Amazon login credentials and the name of your manager. If you're working at any of the Amazon warehouses, beware—some employees mention that they need to call or write an email to their manager. Don't be discouraged, though, because there are much easier ways to request sick leave at Amazon.
Alternative Ways for an Amazon Employee To Call In Sick
If you don't feel like leaving a voicemail, or your sickness renders you unable to do so—don't fret! There are other ways you can inform your manager about your sick leave, such as:
| Method | Details |
| --- | --- |
| Requesting time off through Amazon's employee app | Once you request paid or unpaid sick leave, some managers require you to notify them about your future absence via email |
| Texting your supervisor | Some supervisors share their personal numbers with employees. If you can, text your supervisor to inform them about your sick leave |
| | Our app allows you to file your sick leave request without having to call anyone (but bear in mind that Amazon has the right to contact you after receiving your request) |
With DoNotPay, Requesting Sick Leave Is Super-Simple
Going above and beyond to request sick leave while dealing with your illness is not making your condition any easier to handle—that's why DoNotPay helps you request time off the simple way. To get started, and:
Search for the Request Sick Leave feature
Enter the name of the state you reside and work in
Answer a few questions about the company you work in
Enter the amount of time off you need
Once you complete all steps, you can choose between:
Having the letter sent to your employer right away
Receiving the letter via email so you can deliver it yourself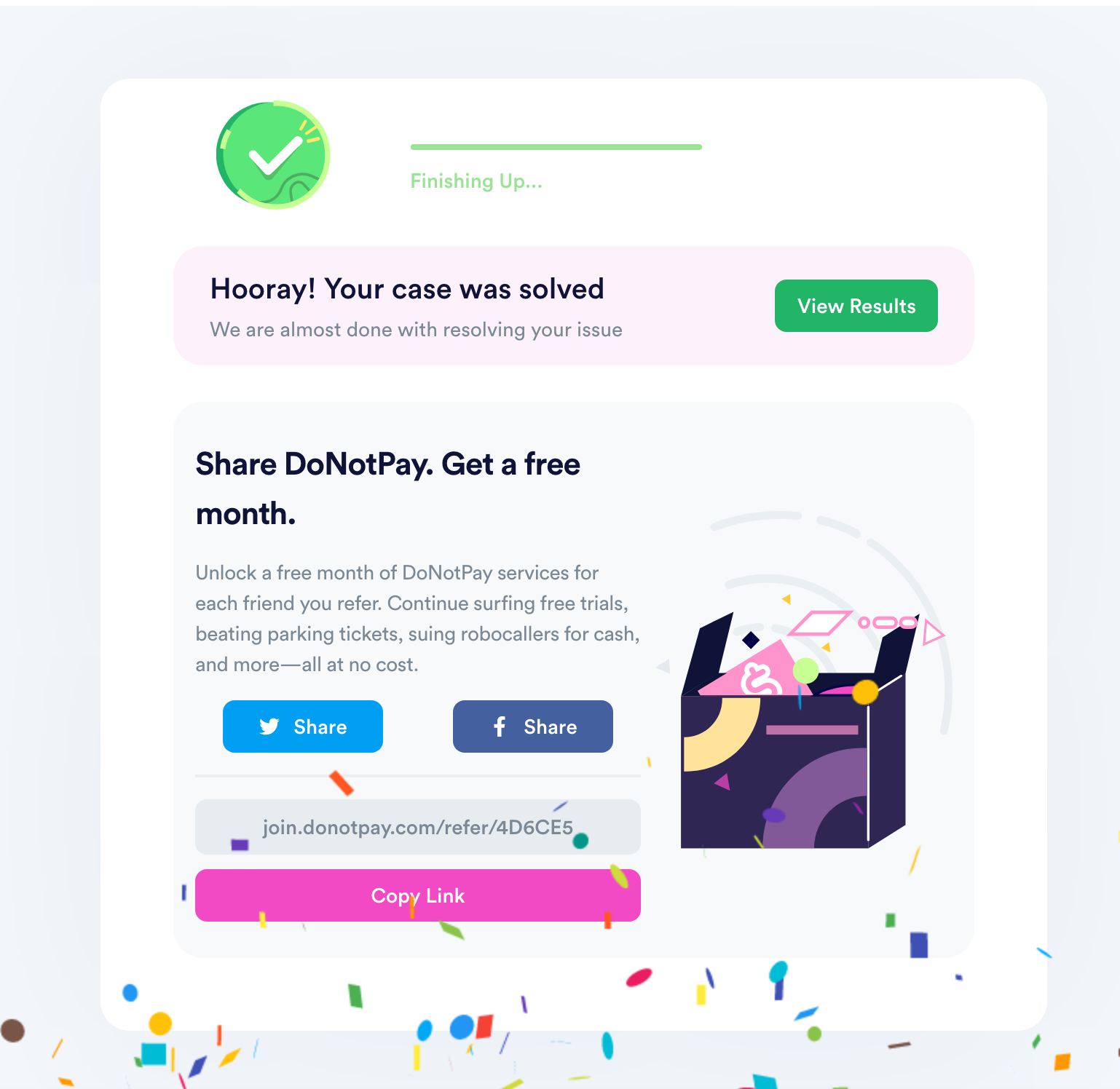 Is Amazon Denying Your Right To Sick Leave? Sue Them With DoNotPay
In the United States, several acts (other than local paid and unpaid sick leave laws) protect employees and ensure they get time off, and they are:
The Family and Medical Leave Act (FMLA)—mandates that all companies with over 50 employees in a 75-mile radius must provide unpaid sick leave to their staff
The Emergency Paid Sick Leave Act—protects all COVID-19-affected workers
Americans with Disabilities Act (ADA)—works in the best interest of disabled people
Is Amazon forcing you to work while sick?
Rely on DoNotPay—a recipient of the ABA Brown Award for access to justice efforts—to help you build your case and sue your employer! We can assist you with:
Drawing up a convincing demand letter
Filling out the numerous required court forms
Gathering the documentation you need for your lawsuit
Filing a complaint against your employer
Making a list of arguments you should use during the trial
Don't Know Whether You're Entitled to Sick Leave? Find Out With DoNotPay!
Our straightforward guides will help you get acquainted with state sick leave laws in no time! To get started, find your state in the table below:
Get the Best Solutions for Everyday Tasks With Our App
DoNotPay has come up with multiple handy products whose purpose is to make your life simpler and more enjoyable! Don't hesitate to check out the features that will help you:
Complaints and Appeal Letters Have Never Been Easier To Draft With DoNotPay
Dissatisfied with a delivery? Use DoNotPay to file an item return request and get a refund from the merchant if the product didn't meet your expectations! We can also help you apply for a late delivery refund or help you claim your warranty or insurance if the product you purchased gets damaged or breaks down. Our multi-functional app also allows you to appeal potentially inaccurate property tax assessments, banned accounts, and seatbelt or parking tickets.
If you subscribe to our platform, you will have a chance to file anonymous HR complaints and prevent discrimination at work more effectively.