RuneScape Account Hacked and Banned—All You Need To Know
Was your RuneScape account hacked and banned? No need to panic because DoNotPay will help you get out of trouble. You aren't the only one with this issue as hackers prey on RuneScape accounts—especially on those that haven't been used for a while.
If you don't want the countless hours you spent on this game to go down the drain, you will need to send an appeal. Read our simple guide to find out what you need to do to prove your innocence and unban your account.
How To Know if Your RuneScape Account Was Hacked and Banned?
If RuneScape bans your account, you will receive a notification about why it happened and when the violation occurred. To get more details on the violation, you can go to your Account Status page.
You will know that your account was hacked if you weren't playing the game at that time. Check the location of the last log-in as well. If the address is different from where you log in normally, you'll have another piece of evidence.
Certain offenses can make the appeal process more difficult. RuneScape doesn't permit appeals if your account was banned for:
Fraud
Real-world trading
Macroing
Bug abuse
Repeated offense that got you suspended in the past
If your account was banned for one of these offenses, you don't need to cancel your Jagex subscription right away. You should file an appeal and prove that your account was hacked.
Unban Your Hacked and Banned RuneScape Account
To oppose the unfair penalty, you need to provide evidence that someone else is responsible for the violation. Include the screenshots of your IP address and the IP address of hackers and any form of proof that you weren't online when the incident happened.
Your account may be hijacked, but you need to appeal the ban decision as that is the current status of your account. You need to explain that your account was hacked and include evidence that proves it in the appeal.
To initiate the process, do the following:
Go to the RuneScape Support page
Click on Your Account
Choose the Account Bans option under Account Settings
Find the Appeal Ban button at the bottom of the page and click on it
Select Banned to answer the question Has your account been banned or muted
Select No under Can you log in to your account
Click Can't Log In
Answer Yes to Do you know your login name or email
Choose Yes under Do you know your password—if the hackers changed your password, select No and follow the process for password recovery
Select Yes under Do you know your registered email address
Answer Yes under Do you have access to your registered email address—unless hackers got a hold of your email address as well
Answer the question Do you receive an error that your account has been disabled
Choose Yes under Is this the first time you are appealing the ban on your account
Select Appeal My Ban
With a well-written appeal and strong evidence, the reps should unban your account. It can take up to 14 days until you receive a response from RuneScape support agents.
Note that you need to be respectful but convincing, so how you write the letter plays a huge role. Do you want to simplify the procedure and avoid the pressure of writing the appeal? Use the DoNotPay app, and you won't have to deal with time-consuming forms and lengthy explanations—we will take care of it!
How Can DoNotPay Help With Your Hacked and Banned RuneScape Account?
DoNotPay will make the appeal process hassle-free. The letter we create will have legal weight, so RuneScape will take your request more seriously.
You only need to create an account and follow these simple steps:
Select the Unban Gaming Account tool
Provide our chatbot with some basic information about your hacked and banned account
Click on the Sign and Submit button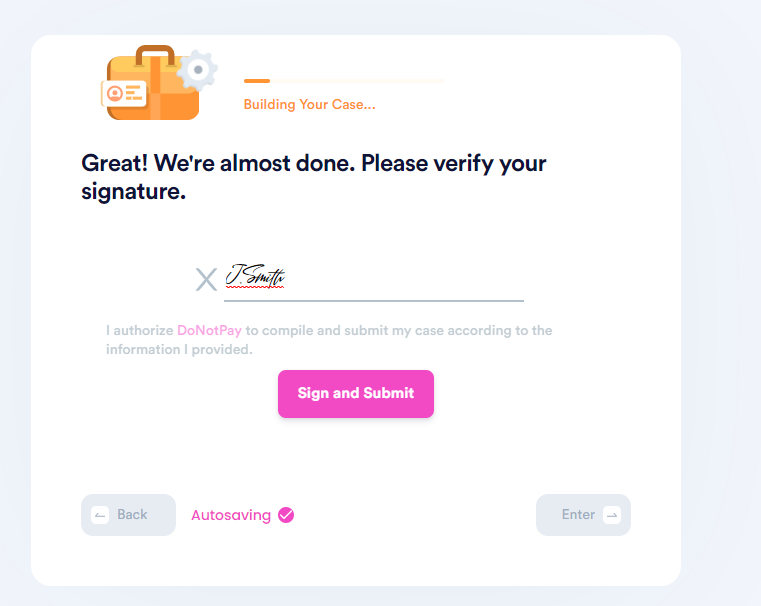 Our app will generate a customized and professional demand letter in no time. You won't need to do anything else as we will send it to RuneScape. The letter comes with a deadline for the response, so you won't need to wait long for an answer.
If your account gets suspended or banned on any other game, DoNotPay can help you. Use our app to submit an appeal swiftly in case of a:
Unban Any Account With DoNotPay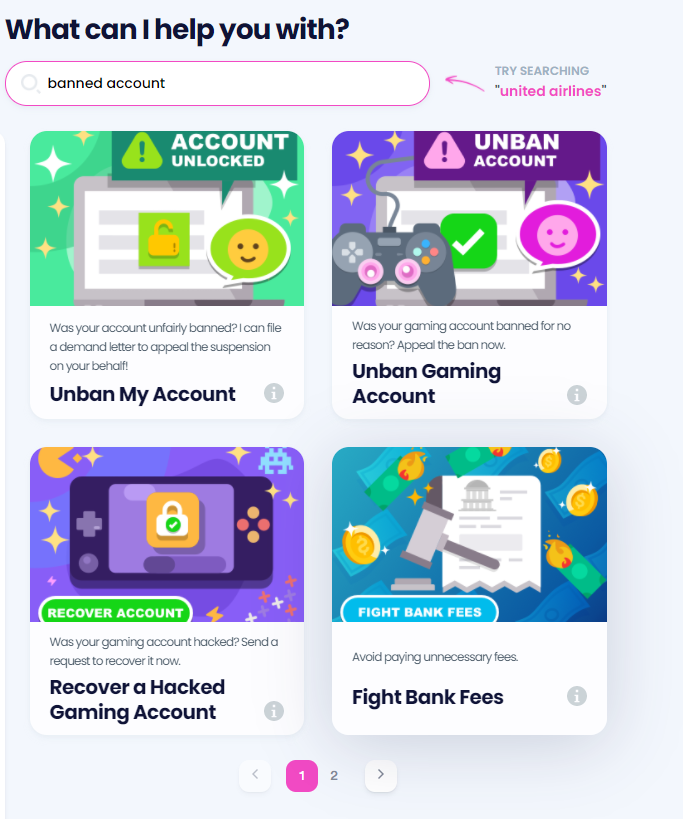 Creating a DoNotPay account will also enable you to use the Unban My Account functionality. This tool can help you send ban or suspension decision appeal letters to any platform. Whether you get banned from Facebook, Instagram, or Snapchat, you can use our practical app to recover your account.
Check out our guides to find out more about how you can lift a suspension or unban your account on different platforms:
Have Your Documents Created and Notarized in Less Than Five Minutes!
Why spend hundreds or even thousands of dollars on lawyers when the ideal solution is only a few clicks away?
DoNotPay saves the day by enabling you to generate numerous legal documents. Creating proper child travel consent forms, divorce settlement agreements, and powers of attorney has never been easier!
Our perks don't stop here—you can also have your documents notarized electronically from any location. Once you obtain a notary stamp and signature, your paperwork can be faxed online without outdated machines.
Explore Everything DoNotPay Has To Offer
Day-to-day tasks you must deal with don't have to be a burden or rocket science. Signing up for DoNotPay is your ticket to performing them the easy way! We offer a wide selection of products that don't cost an arm and a leg but do excellent work when it comes to solving your administrative issues!
Our services will help you: