Is It Possible To Get VAC Banned for No Reason? Let's Find Out
VAC (Valve Anti-Cheat) system is a way for Valve to ensure that people who cheat while playing on Steam are permanently banned. It is possible to get VAC banned for no reason, but it is highly uncommon. Even if it happens, incorrectly issued bans are automatically removed, according to Steam.
Our comprehensive guide will explain why Valve decided to ban your account and what you should do to avoid VAC bans in the future.
How Do You Get VAC Banned?
You will get VAC banned if your account connects to a VAC-secured server while running cheat software. This happens because Valve wants to ensure that some players don't get an unfair advantage over others. Since Steam accounts are tied to a phone number, VAC bans will be applied to any accounts sharing the same phone number at the time of the infringement.
Bear in mind that the following actions won't trigger a VAC ban:
Making system hardware configurations
Using chat programs such as Overwolf or X-Fire
Updating system drivers
How To Tell if You Are VAC Banned
It's easy to tell if you've been VAC banned from a certain game. If it happens, you won't be able to:
Play multiplayer games on the VAC-secured game server
Upload new content to the game hub
Send the game as a gift to other Steam accounts
Vote on Steam Workshop content within the game
How To Avoid Getting VAC Banned
To avoid getting a VAC ban, you mustn't use any cheats or hacks that give players an advantage. You should use only trusted machines to play on VAC-Secured servers. If you want to avoid accidental violations that cause VAC bans, you should:
Avoid playing on VAC-Secured servers if you are not sure whether the device you are using has cheat software installed
Be careful when installing game modifications, such as custom skins or scripts
Download custom content from credible sources
Keep in mind that VAC-banned users can still play multiplayer games on servers that are not VAC-secured, single-player games, and local LAN games.
To find out to which games your VAC ban applies, take the following steps:
Log in to Steam
Click on Settings
Select the Account tab
Select Click here for details under VAC Status
Can You Appeal Your VAC Ban?
You can't appeal your VAC ban. VAC bans are permanent, non-negotiable, and can't be removed by Steam Support. Even if it wasn't you who used the account at the time of the violation, nothing can be done.
Since a VAC ban is NOT an IP ban, you will be able to create a new account and continue playing the game. If you keep on cheating, you'll get VAC banned over and over again. Steam will not tell you what cheats they detected upon your request, even though they have detailed records for each VAC ban. Releasing such information would only benefit cheat developers.
DoNotPay Can Help You Unban Your Account on Many Other Platforms
It is hard to make peace with the fact that you got VAC banned, especially if you believe you didn't deserve it. Stop stressing yourself out about it because there is absolutely nothing you can do to get unbanned.
Even though DoNotPay can't appeal your VAC ban, we can help you appeal banned, blocked, locked, and suspended accounts on a variety of other platforms. If you are a gamer, you should know that appealing gaming accounts is one of our specialties.
If you feel like you have lost access to your account for no reason and are too stressed out to write an appeal letter, we got you!
Save yourself the trouble and let us take care of everything. In case you took the effort and already sent the appeal request but are not getting a response for days or even weeks, we'll help you with that as well. Due to the legal approach we use, companies and platforms take our appeals more seriously.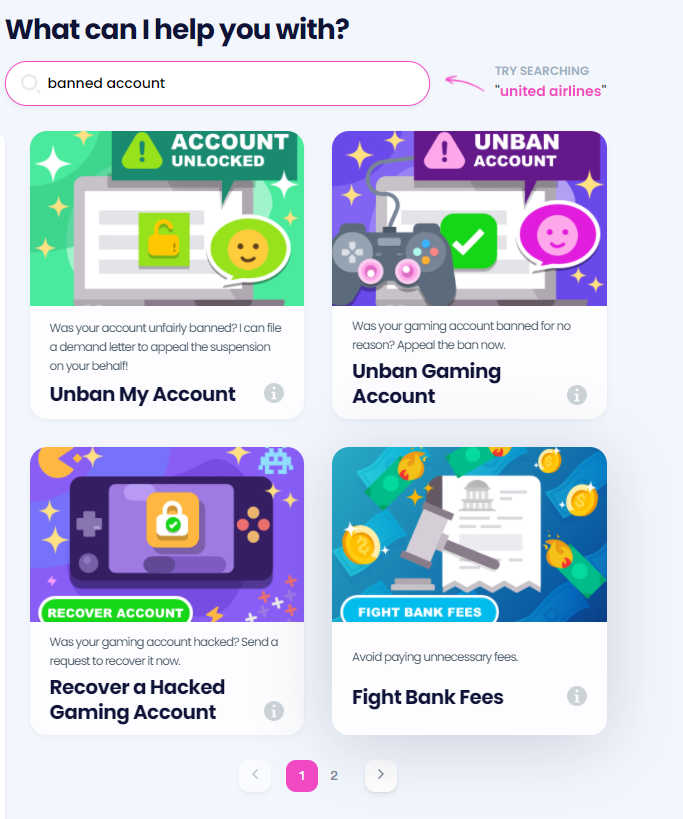 To put your appeal in motion, do the following:
Locate the Unban My Account product
Fill out our form by providing:

The name of the company
The date when you got suspended or banned
Your current address
Reason for your suspension or ban (if applicable)
Information about the type of subscription and whether you want a refund if it is a paid one
Your username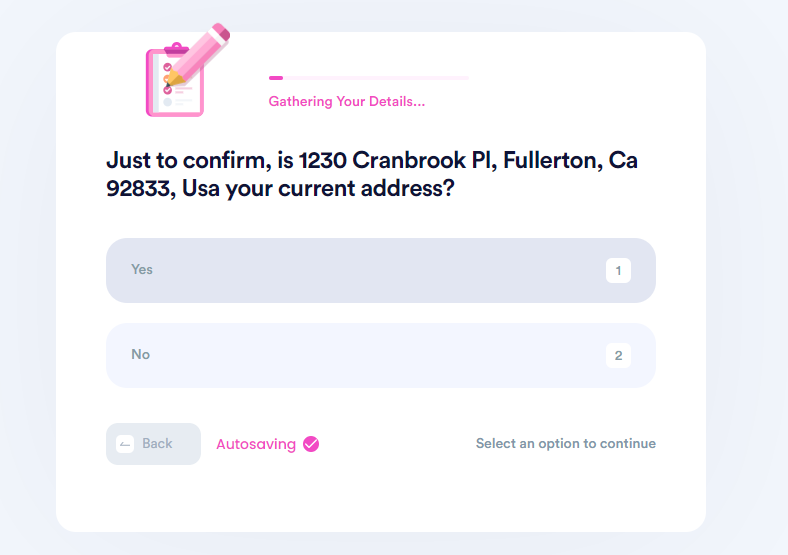 After completing our form, you will also need to verify your signature to validate the document. Once you're done, DoNotPay will:
Generate a personalized appeal letter
Send it directly to the company in question
Every letter contains a two-week deadline to help you lift your suspension or unban your account as soon as possible.
Read Our Nifty Guides To Avoid Getting Banned on Any Platform
DoNotPay has prepared a number of easy-to-read guides that will help you avoid bans and suspensions without reading indecipherable terms of conditions and policies. They are listed in the table below:
, and let us help you appeal your suspension or ban on any of these platforms.
DoNotPay's Vast Collection of Features Keeps Expanding
Determined to simplify bureaucratic procedures and help you with various daunting items on your to-do list, we created DoNotPay—the world's first robot lawyer! With us, you can:
Streamline Different Tasks by Using DoNotPay's Practical Features
Are you looking for an efficient way to gain back your unclaimed money or get a refund from a company? Do it with DoNotPay without lifting a finger! Our app provides excellent money-saving features that will increase your budget and make all unnecessary expenses disappear.
We can assist you in terminating unwanted subscriptions, recovering your unused gift card funds, reducing your bills, and requesting late delivery refunds. You don't even need to hire lawyers to write a financial aid appeal letter, an HR complaint, or a child travel consent form in your stead—our app can do all this!