RuneScape Account Banned—What You Need To Know
What is the next step if your RuneScape account is suspended or banned? Depending on the cause, you may appeal the platform's decision and hopefully get unsuspended. This guide explains the best course of action if you get your RuneScape account banned.
Are you having the following troubles with your gaming accounts?
Use DoNotPay's specialized products and detailed guides for faster and hassle-free ban appeals. You will only need five minutes to kickstart the appeal process and recover your account.
How Do You Know if You Are Banned From RuneScape?
If your RuneScape account is banned, you will receive an alert message and an email. You can also check the details of the ban, including the ban duration, by logging in to your RuneScape account. If you are unable to log in, you should recover the account first by selecting Can't log in.
Can You Get Your RuneScape Account Unbanned?
Whether your appeal will be processed or not depends on the reason for the ban. Severe violations which result in permanent bans are non-negotiable.
If you are banned for the following reasons, you may submit an appeal, but it won't be processed:
Real-world trading
Bug exploitation
Account hacking
Manual permanent bans due to fraud, community safety, etc.
If you were banned for any other reason, you can file an appeal that will be processed. Before making your request, note the following:
Re-appealing after getting the final verdict will be ignored
Asking about pending appeals will be ignored
Filing multiple or abusive appeals affects the final verdict—it minimizes your chances of getting unbanned
Making excuses of someone else using your account at the time of the ban will not be considered—each user is responsible for any activity in his/her account
If your account's security was compromised, consider securing both your computer and account prior to sending your request.
Note that you can try to unban RuneScape accounts after macroing bans, even if they're permanent, by following the normal ban appeal procedure. A temporary macroing ban may be lifted before your request is processed.
How To Get Unbanned From RuneScape
If you are eligible to file an appeal, follow these steps:
Visit the RuneScape Support page
Select Banned under Has your account been banned or muted
Select Yes under Can you log in to your account—but if you can't, you will need to recover your account first by selecting No and proceeding as follows:
Click Can't log in to recover your account
Select Yes under Do you know your login name or email
Choose Yes under Do you know your password
Choose Yes under Do you know your registered email address
Select Yes under Do you have access to your registered email address
Select the appropriate response under Do you receive an error that your account has been disabled
Select Yes under Is this the first time you are appealing the ban on your account
Choose No under Is the account ban due to one of the above
Click Appeal my ban
Log in to your account and follow the on-screen instructions to submit the ban appeal
Your request will be processed within 14 days, and, hopefully, you will get unbanned. Check your email or account messages for updates. If you want to try an easier approach, use DoNotPay.
Unban Your RuneScape Account With DoNotPay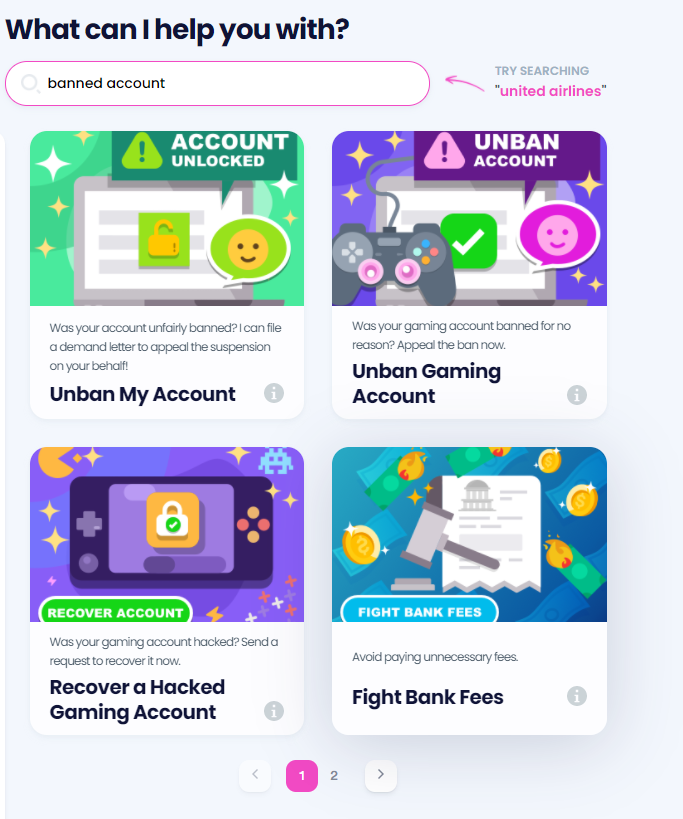 If you are intimidated by the RuneScape appeal process, DoNotPay has a quicker and easier method for you. You don't have to come up with a strong explanation for your appeal—the app will do it for you in no time. All you need is a few minutes to follow these steps:
Find the Unban Gaming Account product
Answer a few questions about your banned account
Click Sign and Submit
DoNotPay will automatically draft a custom letter for you and send it to RuneScape instantly. You should expect feedback concerning your request from RuneScape in two weeks.
If your account was banned due to discrimination by RuneScape on the basis of sex, national origin, race, disability, religion, color, and veteran status, DoNotPay will help you retaliate. All you will need to do is select the appropriate answer.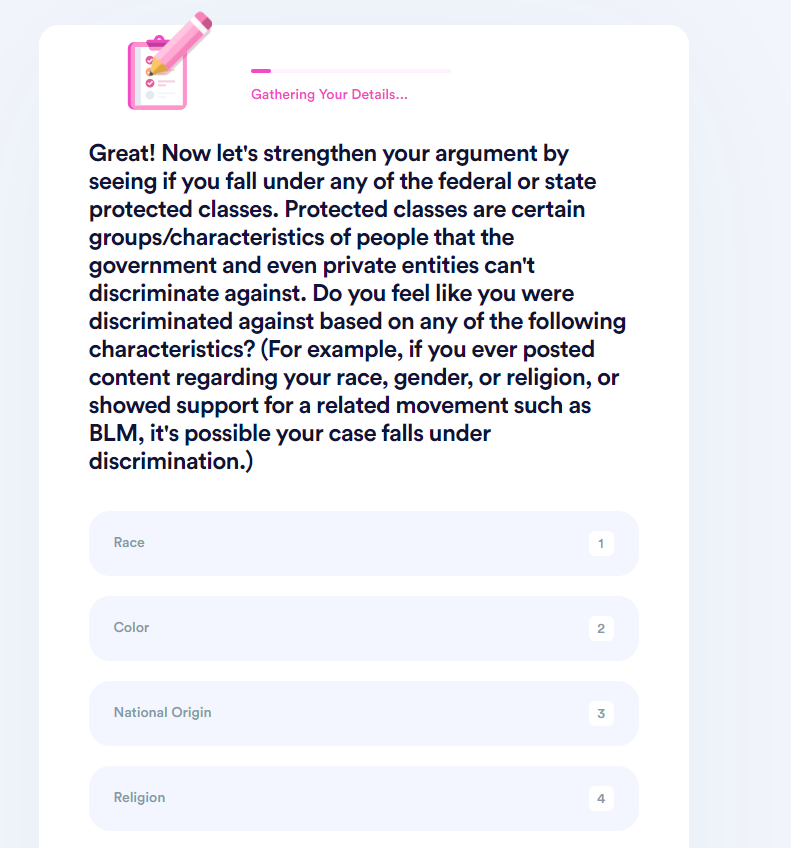 Recover Your Accounts on Other Platforms Using DoNotPay
DoNotPay is not limited to gaming platforms. Once you sign up for DoNotPay, you can use the Unban My Account tool anytime to recover your accounts from different platforms, including social media and e-commerce sites.
Note that the app can help you appeal the initial ban or suspension, not the company's final decision. This means that if you have already submitted a request and received a verdict, re-appealing is not necessary.
Check out our other guides below to help you solve other banned and suspended account issues:
Our App Solves Your Legal Issues!
Do you really have to set aside astronomical amounts to pay lawyers for drafting legal documents or taking a person or business to small claims court?
The answer is no—all the cash remains in your pocket, thanks to DoNotPay! From now on, you can perform many legal tasks from home with the help of our app. It enables you to create flawless powers of attorney, divorce settlement agreements, and child travel consent forms in a snap.
That's not all—once we generate these documents for you, we also help you have them notarized via a video meeting. No need to waste your time and fuel visiting notary offices.
Check Out Other Perks DoNotPay Offers!
DoNotPay provides a wide selection of services, from creating virtual credit cards and burner phone numbers to getting refunds from companies and canceling subscriptions. Have you received an unfair parking ticket? Appeal it with our app before you know it! Are email spam and robocalls making your life a living hell? No scammer stands a chance against our efficient AI-powered tools and features!
We also work in your favor when it comes to safety. Our app offers perfect ways to prevent copyright infringement, stalking and harassment, work discrimination, sex offenses, and disputes with annoying neighbors.