The Ultimate Guide to Reactivating a Snapchat Locked Account
Snapchat is a fun platform, but it demands that the users respect some rules. When it detects that your actions aren't in line with the guidelines, the platform will serve you a Snapchat locked account notice. If you feel frustrated about losing your streaks, don't! DoNotPay brings you a simple guide to getting your account unlocked.
Learn why Snapchat locks out its users, how long your account will be locked, and how you can reactivate it.
Why Would Snapchat Lock Your Account?
Snapchat regulates users' behavior by locking their accounts if they violate any rule. You will be locked out of Snapchat for:
Using third-party apps, plugins, or tweaks
Engaging in abusive behavior
Sending too many friend requests without verifying your email address or phone number
Getting informed that your account was compromised
Using Third-Party Apps, Plugins, or Tweaks
If you've been using an authorized third-party app, plugin, or tweak to access Snapchat, you will get locked out of the platform for 24 hours. Some of the apps and add-ons that can trigger this are:
Snap Crack
Snap Upload
Casper
Phantom
Quick Upload
Before you try to log back in, make sure that you uninstall the apps that got you in trouble. If you don't, your account can be permanently locked, and you might not be able to unban it.
Engaging in Abusive Behavior
Snapchat wants to provide a great user experience to all its members. When one user sends unsolicited messages and Snaps, spams other users, or acts abusively, the platform will lock the account. Depending on how serious your actions were, you can be locked for a day or longer. If you want to get access to your account sooner, send an appeal and explain yourself to Snapchat.
Sending Too Many Friend Requests Without Verifying Your Email Address or Phone Number
When you create an account, Snapchat asks you to verify your email address and phone number. If you don't do that before you start adding friends, the result will be a locked account. You'll need to take this mandatory step before Snapchat allows you to get back on the platform.
Getting Informed That Your Account Was Compromised
To protect its users, Snapchat will lock their accounts if it spots unusual activity. If you receive a notification that someone logged in to your account from a different device, changed your email address or phone number, or added contacts you didn't, this can be a sign that your account is hacked. You don't need to worry because Snapchat will lock the account until you get in touch with the support team and take safety measures.
How To Reactivate Your Snapchat Account
If Snapchat locked you out for 24 hours, you can wait for the suspension to expire. In case you don't want to wait or you've been locked out for an extended period, you should reach out to the reps.
To unlock the account after a few hours, take these steps:
Go to the Unlock page on the web
Log in to your account
Click on the Unlock button
If enough time has passed and you've amended what you were locked out for, Snapchat will reactivate your account. Make sure to verify your email address or phone number right away if that was the issue.
In case of a hacked account, you should do the following:
Go to the Snapchat Support page
Click on the I can't access my account option
Select I think my account was hacked
Provide your username, email address, phone number, and explanation
To keep your account safe, Snapchat will recommend that you:
Verify your email address
Verify phone number
Change your password
Enable two-factor authentication
If you don't want to risk that your discussion with the support team goes south, you have another solution—subscribe to DoNotPay.
How To Unlock a Locked Account With DoNotPay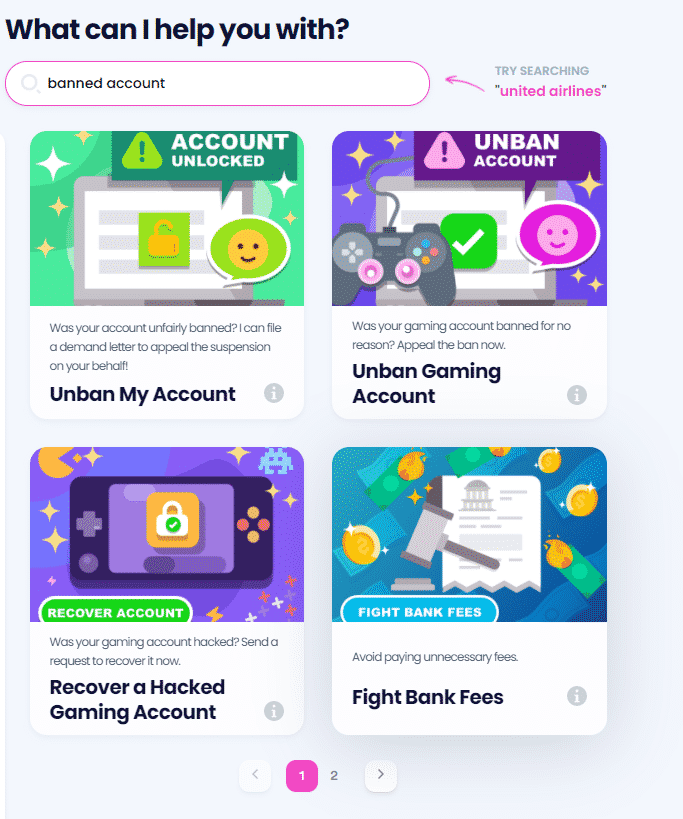 Our app can create a demand letter that will prioritize your case. When we put legal pressure on Snapchat, the reps will solve your request faster.
To start the process, take a few simple steps:
Choose the Unban My Account product
Fill in the questionnaire regarding the following information:

Which platform banned or locked you out
When you got locked out
Why you got locked out
What your Snapchat username is
Whether you feel discriminated against—If you fall under the federal or state protected classes

Click on the Sign and Submit button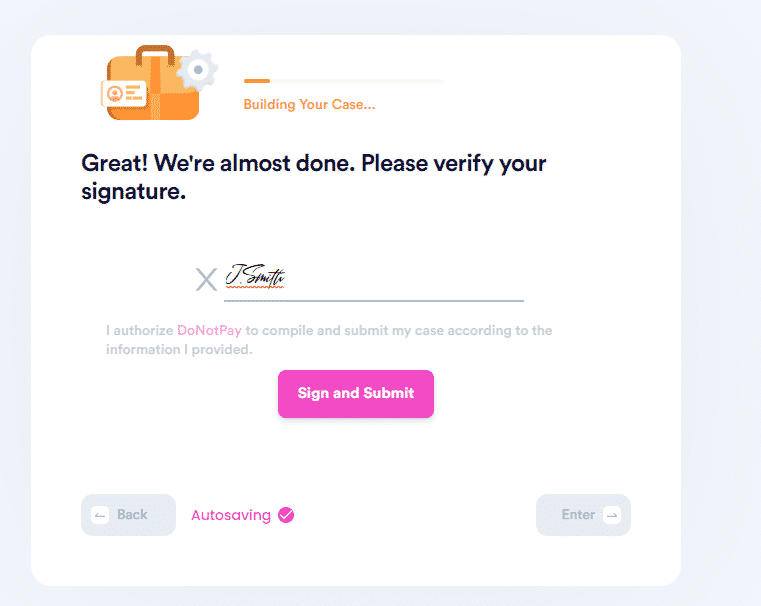 We will generate a customized letter in a jiffy and send it to Snapchat, so you can expect a response in no time!
DoNotPay can also help you if your Snapchat account is suspended or if you get banned from the platform.
DoNotPay Is the Solution for Locked, Suspended, and Banned Accounts
Our capabilities go beyond resolving your Snapchat locked account issue. We can help you solve any problem you encounter on a platform, game server, or service—whether that's a locked, suspended, or banned account.
If you want to learn more about what can cause a suspension or ban, our helpful guides will tell you everything you need to know:
Solve Your Legal and Bureaucratic Issues With DoNotPay
The primary purpose of our app is to provide you with practical tools that can speed up all the drawn-out tasks you must complete. All you need to do is choose a suitable feature from our offer and get your problems solved in a heartbeat!
Once you create an account with DoNotPay, you can:
Feeling Unsafe or Harassed? DoNotPay Can Help You!
Have annoying calls and messages become your everyday problem? Don't give up on your peace—rely on DoNotPay and deal with robocalls and restless text and email spammers easily.
We also take care of your privacy, allowing you to create burner numbers and virtual credit cards to avoid revealing sensitive information when signing up for various online services.
If you are being stalked by somebody or discriminated against at work, we will do our best to help you fight for justice and report the case accordingly! We will also safeguard your creative work from copyright violation and ask for violent crime compensation on your behalf.