Quick Ways To Book a Notary in Woodland Hills
Visiting a notary in Woodland Hills, CA, in person isn't the only way to get a document notarized. If you need a super quick and efficient way to book a notary, online notarization is an ideal choice.
and use our app to schedule a meeting with a remote notary in minutes!
What Does a
Notary in Woodland Hills
Do?
A notary in Woodland Hills is an independent official appointed to witness the signing of documents and verify signers' identities, but there is more a notary in California can do. Here are some of the additional tasks they perform:
Take

acknowledgments

Administer oaths

Certify

copies

of documents

Make sure the signer isn't forced to sign the papers or under the influence during the signing
Notaries in Woodland Hills can notarize different documents, including wills, trusts, affidavits, powers of attorney, car titles, contracts, and much more.
The Standard Notary Procedure Explained
If you want to get a document notarized in Woodland Hills the traditional way, you'll have to visit a notary in person. This requires you to complete numerous steps. Check out the list below to see what the standard notarization process entails:
Finding a notary

Asking about notary and cancellation fees

Setting up the appointment

Preparing the documents for notarization

Bringing your ID

Going to the meeting in person

Signing the documents

Paying the fees

Finalizing the procedure
Although this notarization method works, it is time-consuming and often troublesome. If you forget a document or proof of identity or if your docs don't meet the required standards, you won't be able to complete the process, and a notary will ask you to come back another time.
Find a
Notary in Woodland Hills
Locating a notary can drag on forever, so to speed up the search, we present you the specialized websites and public places where you may find notary services:
Notary in Woodland Hills
—Fees
Notaries in California are allowed to charge a maximum fee of $15 per notarization, but it doesn't include the costs of additional signatures or mobile notary travel fees.
Mobile notaries charge up to $50 for travel expenses during regular business hours. For after-hours service, the cost gets higher. The good news is that every sixth signature is free of charge.
Other Notary Services in Woodland Hills
The traditional in-person notary service isn't your only option. Check out the table below to see the alternative methods you can choose:
Notarization Method

Description

Mobile notary service

A mobile notary meets you at any location you'd like. They notarize your documents on the spot and charge additional travel fees

Online notary service

An online notary hosts a video meeting to witness the signing process and adds a digital stamp and signature

Electronic notary service

An electronic notary meets you at their office and notarizes documents in digital format using a digital stamp and

signature

Notary signing agents

A notary signing agent mostly deals with notarizing loan documents. You can find one using the online registries provided above
Book a Remote
Notary in Woodland Hills
With DoNotPay Stat!
DoNotPay jumps in with a step-by-step guide to booking a remote notary in a few minutes! We made our service available to everyone throughout the U.S., no matter if remote online notarization (RON) is allowed in your state or not!
If your state doesn't allow RON, we'll help you book a meeting with a notary from another state, and you'll get your documents notarized easily. Don't worry—the notarization will be valid! The best part is that we're available 24-hours a day!
All you have to do is complete the following steps, and you're golden: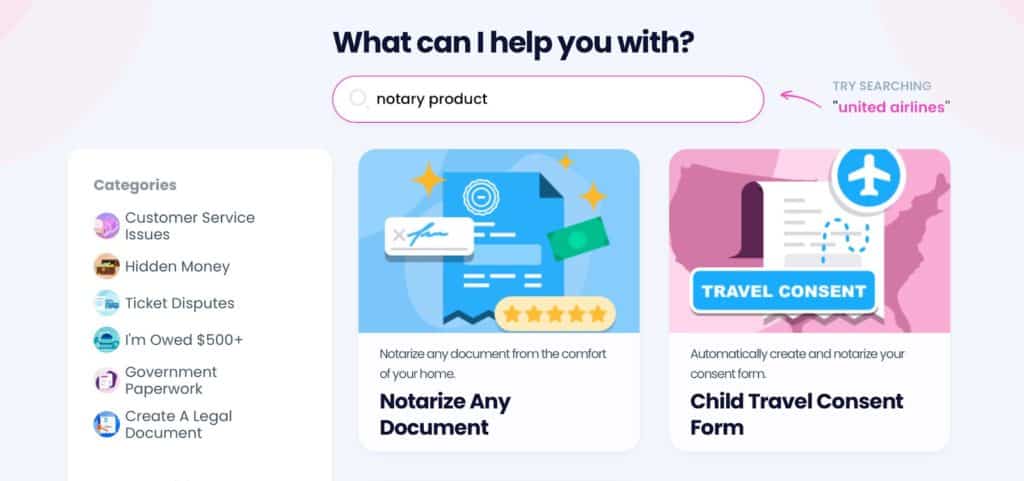 Choose the

Notarize Any Document

product

Provide your documents and email address
We'll send you a link with available slots by email, and you can pick the time convenient for you!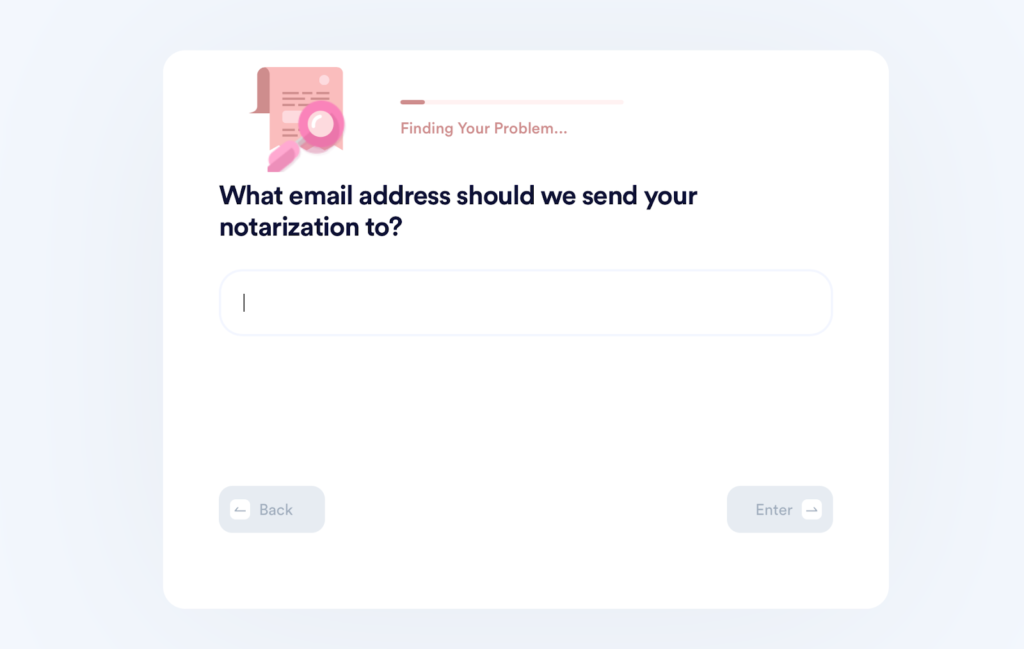 A notary will witness the signing via video call, and you will both add digital signatures at the end.
Find an Answer to Any Notary-Related Question
If you need additional info about notary services, you can explore our database and get answers to the following questions easily:
There's More DoNotPay Can Do for You
In case you're struggling to cover your bills, our hacks may help you earn or save some extra money. Use our app to sign up for paid clinical trials in your area and try your luck with free raffle tickets. We can also help you get late delivery refunds and cash back on gift cards. You may not even know that you have funds lying around—rely on DoNotPay to uncover your unclaimed money.
If you have any documents or letters you need to send, we can save you the trouble of using a fax machine or waiting in line at a post office, thanks to our nifty products—Online Fax and Mailing Service.
Fast-Track Your Tasks With DoNotPay
If you've been putting off your errands because they take too long or they are too complicated, we know what to do! From filing insurance claims, getting documents notarized, submitting item return requests, demanding late delivery refunds, and getting a child travel consent—there isn't much we can't streamline for you.
You can count on our assistance even for more serious and complex tasks, such as: