Supreme Return Policy—What's the Best Way To File a Return Request?
It's common for customers to be unhappy with products they've bought—especially when it comes to buying clothes online. Filing a return request should be an easy process without convoluted clauses meant to discourage people from wanting their money back. That is rarely the case.
If you want to return a defective item or one you're unhappy with to Supreme, you should know how the Supreme return policy works.
This guide will show you what steps you need to take. We'll also explain how you can optimize your process by creating a DoNotPay account and file a request instantly with Supreme and many other companies, including Ann Taylor, T.J.Maxx, and Adidas.
All About the Supreme Return Policy
Supreme has not gone out of its way to help its customers with returning items and getting a refund or exchanging them for a different product.
The return policy only covers returning items you're unhappy with—there's no mention of faulty products and ways to return them for a full refund.
You have only two days from the purchase date—or from the moment you receive your shipment if you buy online—to file a return request. Supreme will consider your request if the item you return:
Is in perfect condition
Hasn't been worn or washed
Has all its original tags still attached
Arrives within seven days of return authorization
Return authorization is necessary for all requests. Prior to sending the item back, you have to contact Supreme and receive permission to file a request. If you don't, they will not accept your package. You can contact them via email at support@supremenewyork.com.
The Supreme return policy also has a list of nonreturnable product categories, as follows:
Bags
Accessories
Hats
T-shirts
Skateboards
Shoes
Sale items
How To Return a Product to Supreme
You can use two methods to file a return request with Supreme:
Mail
DoNotPay
In-store and online returns are not available.
If you want to complete a return request via mail, you will have to take the following steps:
Contact Supreme about your request and wait for a return authorization
Print the return form found in the shipment confirmation for your order
Place the product in question in a box together with its tags
Fill out the form and attach it to the outside of the box
Ship the box using a carrier of your choice
Supreme doesn't take any responsibility for packages that were lost in transit. You can ask for compensation only if you can provide proof of delivery.
File a Return Request in No Time With DoNotPay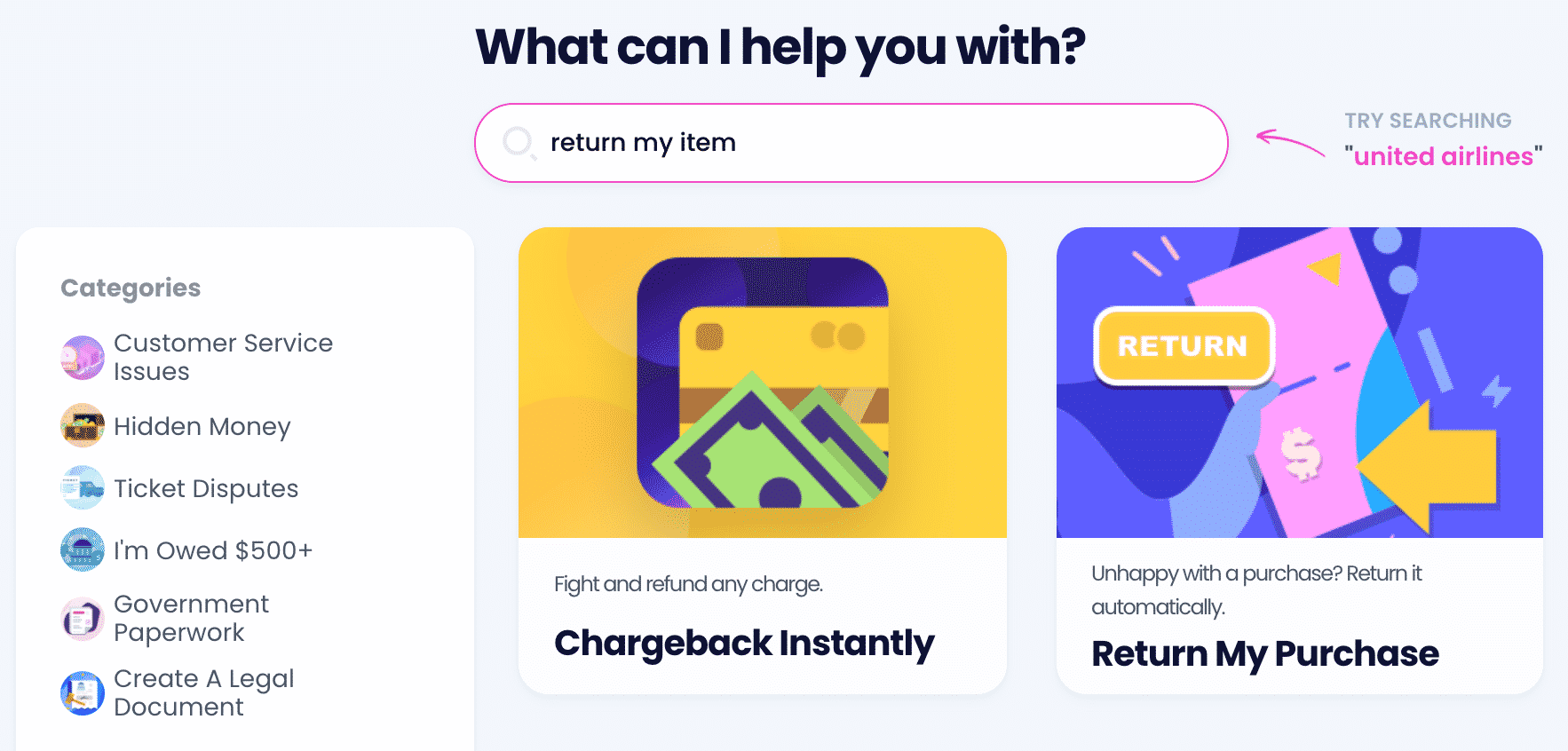 Don't want to deal with Supreme's customer service and handle the paperwork on your own? You don't have to! With DoNotPay, you can automate the whole process and put us in charge of going back and forth with the company.
Our app will ask you about the information on the product and the reason why you want to return it. We'll take over from that point on and make sure your return request has all the necessary details for Supreme to review and accept.
Here's what you need to do:
Sign up for DoNotPay via any browser
Navigate to the Item Return Request product
Answer a few questions from our chatbot and include photos of the product (if necessary)
Submit the return request
Our app will generate a custom request letter using your answers. We will also include a deadline by which Supreme has to process your request so that you can get a response as swiftly as possible.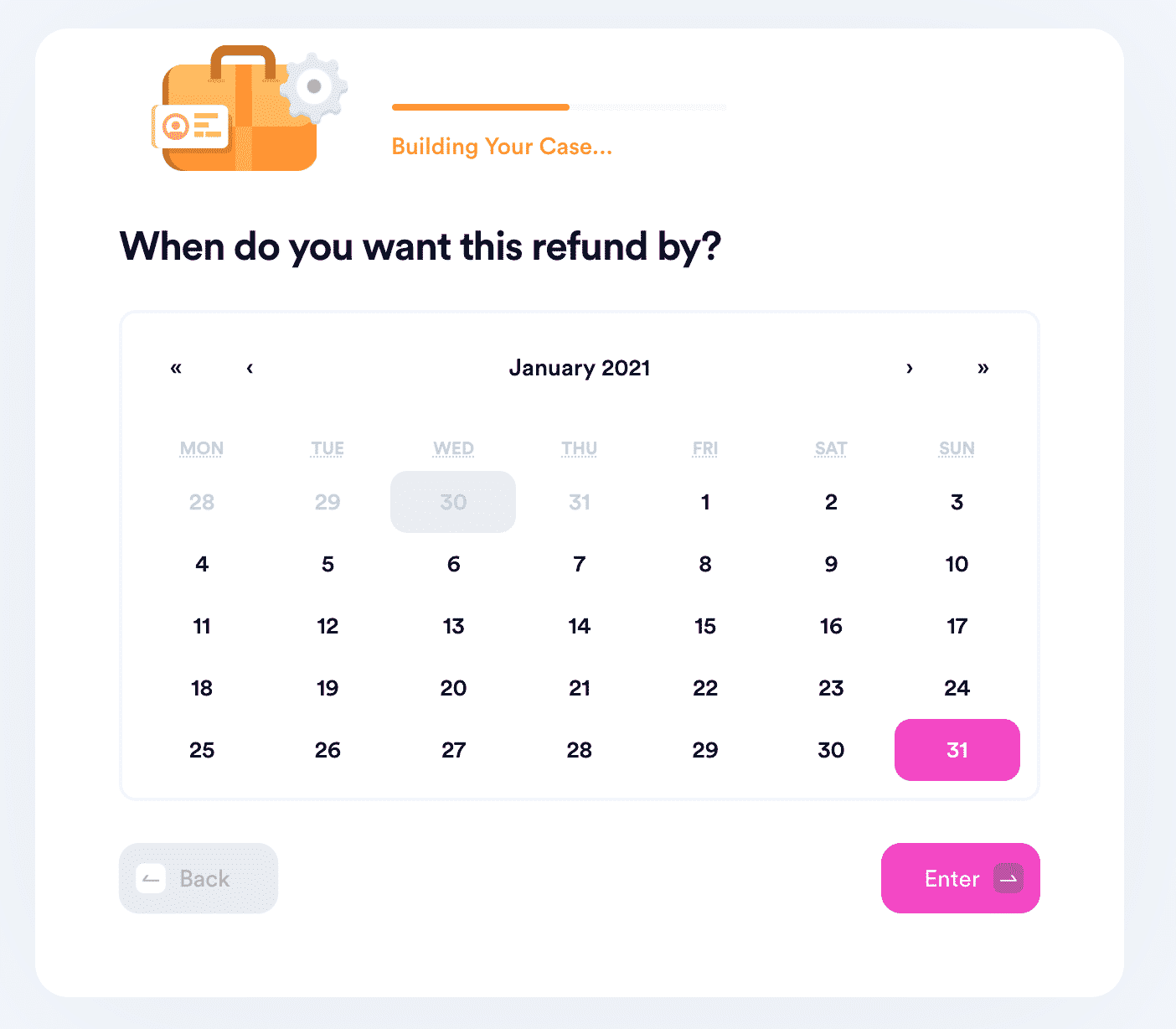 Supreme Return Policy—What Are the Possible Outcomes?
Once Supreme reviews your request and accepts it, there is only one possible outcome, as the company doesn't do exchanges. Regardless of the method of purchase, they will give you a refund in online store credit only.
You should also bear in mind that, while they will send store credit in the value of the full price of your item, in reality, you will not receive the full refund. That's because Supreme will not refund the original cost of shipping, and you will also have to cover the costs of the return shipping.
Since the cost of shipping is $10 for contiguous states and $25 for Alaska and Hawaii, you're looking at a loss between $20 to $50.
Demand a Refund From Supreme Using DoNotPay
While the Supreme return policy doesn't cover what happens to faulty products, that doesn't mean you should get stuck with items that are not as advertised. You can request a refund from Supreme with our app and get your money back.
Once you log in to DoNotPay, all you have to do is the following:
Choose the Chargeback Instantly option
Click on Get Protected
Answer a few questions
Click on Sign and Submit
Unhappy With Products From Other Companies? DoNotPay Has Your Back!
If you have other items you wish to return but don't want to deal with customer support, you can use DoNotPay to make requests with a plethora of other companies.
Check out the following table to learn more about the return policies of some of the companies for which we can handle your request:
DoNotPay Turns Any Tiring Task Into a Piece of Cake
Are you tired of dealing with bureaucratic or legal matters on your own? You no longer have to—as soon as you subscribe to DoNotPay, we'll take any exhausting task off your plate.
Our app is capable of drawing up legal documents—including marital settlement agreements, child travel consent forms, powers of attorney, defamation demand letters, and affidavits to homeschool—getting them notarized remotely, filing complaints against companies, suing any individual or corporation in small claims court, sending FOIA requests, and so much more.
The World's First Robot Lawyer Offers So Much More
DoNotPay's capabilities don't end there—we can also: