PrettyLittleThing Return Policy Explained
Did your item from PrettyLittleThing leave you pretty disappointed? Did you look at the PrettyLittleThing return policy and wonder why it didn't live up to the name of being pretty and little? Are you confused about what to do next? DoNotPay is here to help.
We've prepared this easy guide to the PrettyLittleThing return policy so you can choose the most convenient way to return your item. DoNotPay makes returns as easy as one-two-three!
The Itty-Bitty Details of the PrettyLittleThing Return Policy
If you would like to return your item to PrettyLittleThing, here's what you need to know:
You must return the items within 45 days of receiving them
The items should be unworn and unwashed
All tags on the items must be intact
Shoes should not have been tried outdoors
You need to pay $4 to use the return portal to speed up the process
You will be responsible for all the shipping charges because PrettyLittleThing doesn't provide free shipping labels and doesn't offer refunds for the shipping costs on U.S. returns
If you receive a defective item from PrettyLittleThing, you will need to contact customer service using the official website or Twitter, Facebook, or WhatsApp. You should include a photo of the item and the order number with your request.
Can I Get a Replacement From PrettyLittleThing?
PrettyLittleThing does not handle exchanges. You are advised to return your item and place a new order instead.
What Items Cannot Be Returned to PrettyLittleThing?
There are some restrictions on PrettyLittleThing item returns, which are mainly due to health and hygiene reasons. These include:
Beauty products and accessories
Grooming items and piercings
Swimwear—if you remove the hygienic liner
What Is the Process of Returning an Item to PrettyLittleThing?
You can return your items to PrettyLittleThing by mail. To initiate the return process, here's what you need to:
Open the Returns Portal in your web browser
Click Get Started
Enter your Order Number/ID and email address or phone number
Click Next
Select the item you want to return
Choose the return method
Confirm the details and print the return label
Re-pack the items in the original packaging or any secure, waterproof package
Drop the package off at your local post office
You should wait for the email confirmation from PrettyLittleThing. If you are returning an item to your local returns center, you can use the return label that was included in the parcel.
Make sure to use a trackable shipping service and keep your proof of postage in case your order is lost.
How Long Does It Take PrettyLittleThing To Process the Return?
Returns may be processed up to 21 days after the item gets back to PrettyLittleThing. If you do not receive a refund after 30 days, you should contact customer service. This is also why you need to save your proof of postage.
Keep in mind that it may take an additional three to five business days for the payment to show up in your account.
You should check the retailer's COVID-19 policies as there can be shop or warehouse closures that affect the process.
The Disadvantages of Returning Items to PrettyLittleThing the Old-Fashioned Way
The main disadvantages are:
The $4 fee to use the return portal
The shipping charges you will need to cover
The time taken to process your refund
Return Your Items the Easy Way With DoNotPay
The PrettyLittleThing return policy is not the most convenient, but that doesn't have to stop you—we have a better way to defend your consumer rights. DoNotPay is here to protect your interests and help you save time and money. Here's what you need to do to return your item to PrettyLittleThing the easy way:
in your web browser
Select Item Return Request
Answer the chatbot's simple questions
Attach a photo of the item and submit the request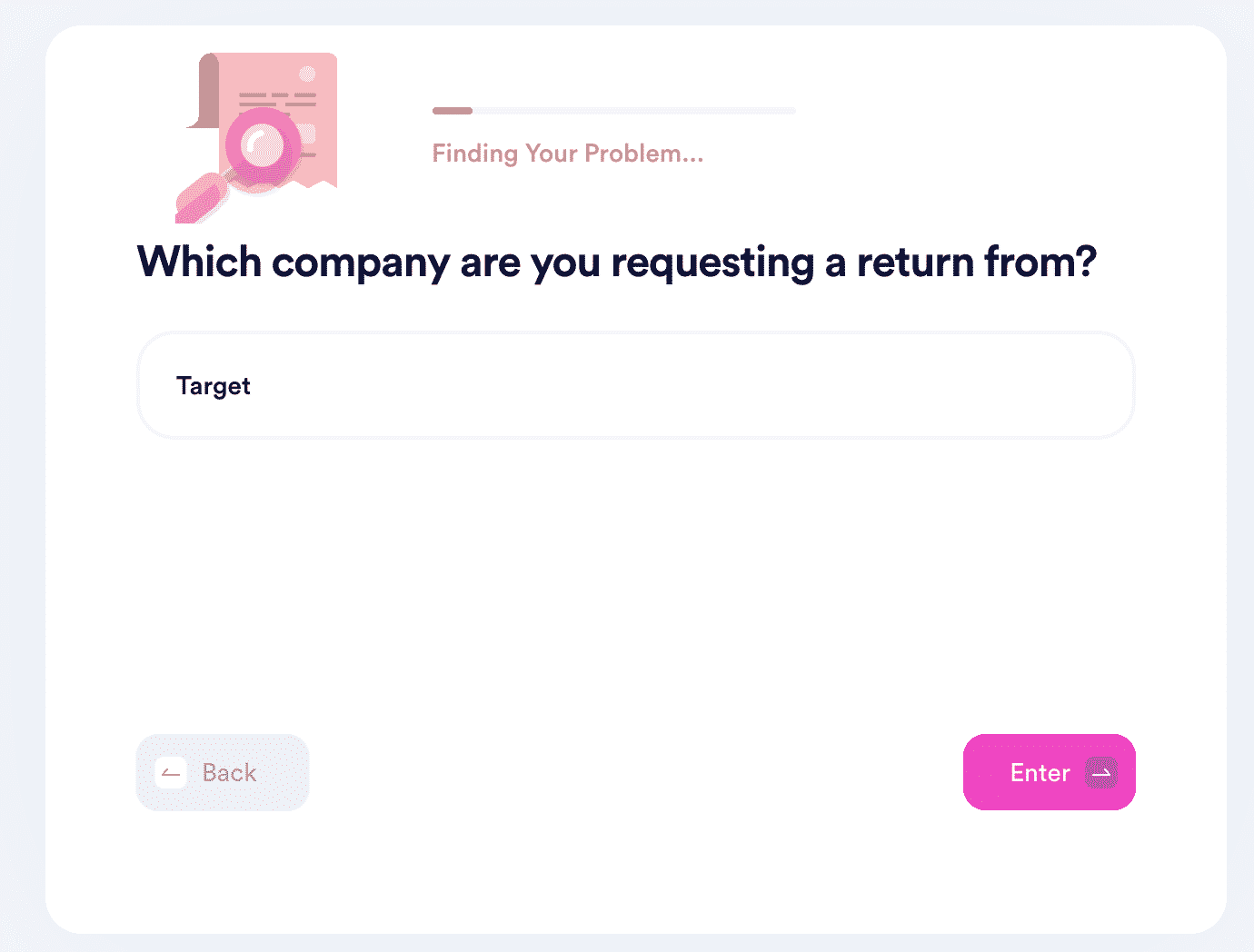 We will create a return request letter on your behalf and mail it to PrettyLittleThing, indicating the deadline for the processing of your return. We will also prepare a free shipping label so that you can give your wallet a rest!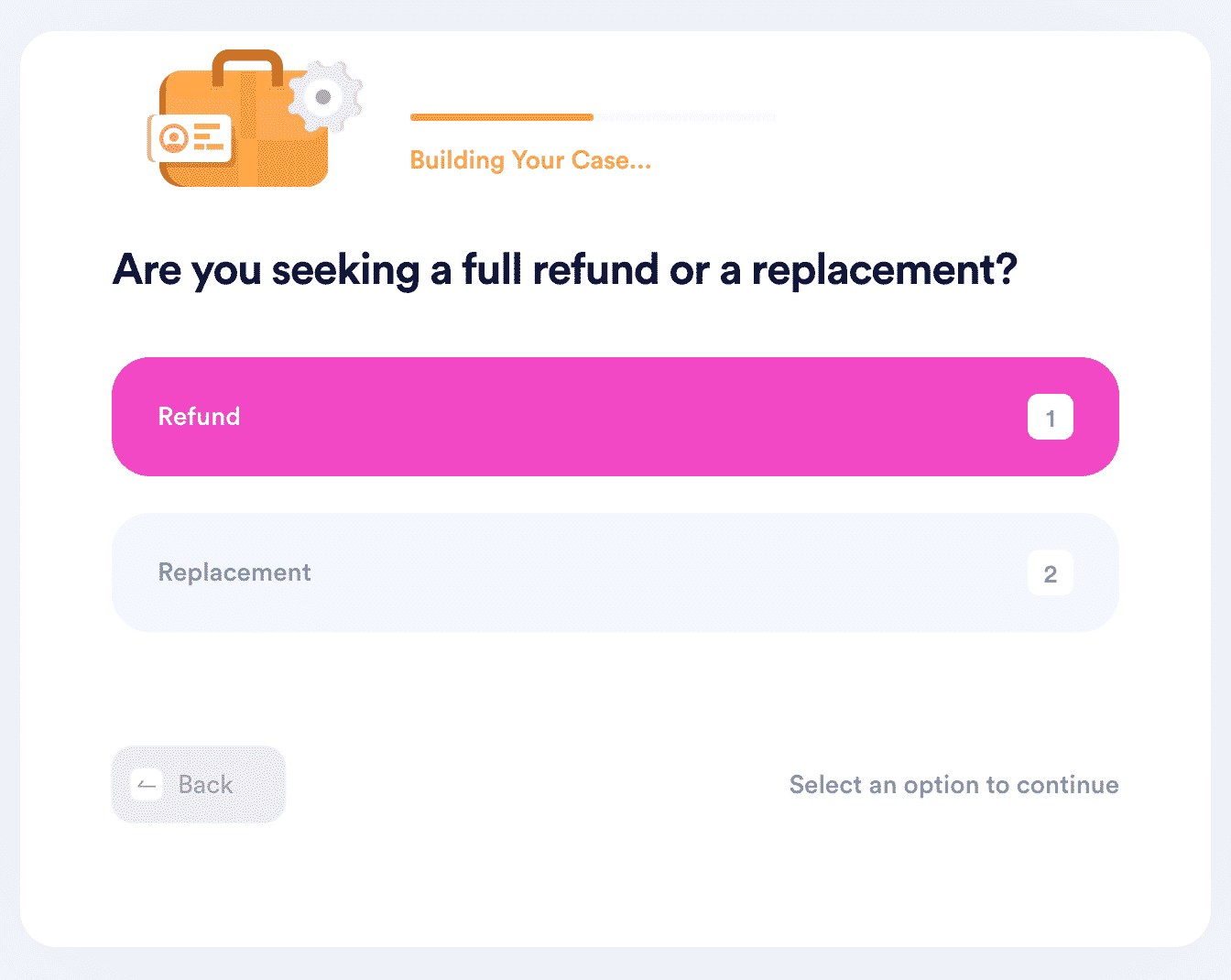 If you love shopping from the following merchants, DoNotPay can assist you in returning your items to them as well:
What if Things Get Ugly With PrettyLittleThing?
If you are unsatisfied with how things went with your return, DoNotPay can help. You can use our app to sue this company and other businesses that don't respect your consumer rights in small claims court.
DoNotPay can save you from the stress of finding a lawyer, filling out paperwork, and paying exorbitant lawyer fees. Thanks to DoNotPay, you can file your official complaint, gather the necessary paperwork, and prepare for a court appearance without any trouble once you .
Get Your Money Back in an Instant
If you want to both return your item and get a refund for it, you can count on your personal AI-powered assistant. These two products aren't the only tricks DoNotPay has up its sleeve, though!
With our app, you can also claim insurance, get an extended warranty, find your missing assets, request refunds from airlines, reduce your property taxes, lower your utility bills, sign up for free trials without getting charged, get free raffle tickets, and a lot more.
If you want to avoid wasting your money, DoNotPay can cancel any subscription or membership in your stead and provide you with a virtual credit card that will prevent auto-renewal charges once your free trials expire!
With DoNotPay, You Can Also Say Goodbye to Waiting in Lines
Are you sick of waiting in lines? So are most of our app's users! You can say no to endless lines at the DMV if you sign up for a DoNotPay account. Our app can also help you jump the phone queue when you need to get in touch with a customer service representative.
If any company refuses to cooperate with you, our app will prepare all of the necessary legal paperwork and help you sue it in small claims court. Need to have any of your documents notarized? No worries—DoNotPay will employ an online notary and help you schedule your appointment. You can also e-sign and send the document to anyone using our Online Fax product.