Google Store Return Policy—Is Your Purchase Eligible for Return?
Google Store serves as the online hardware retailer for several of Google's flagship electronic brands and allied accessories. If you are regretting your recent Google Store purchase, you will need to dive into the terms dictated by the Google Store return policy before accessing the return option. DoNotPay offers you a brilliant mechanism to place an official Google Store return request for all qualified returns.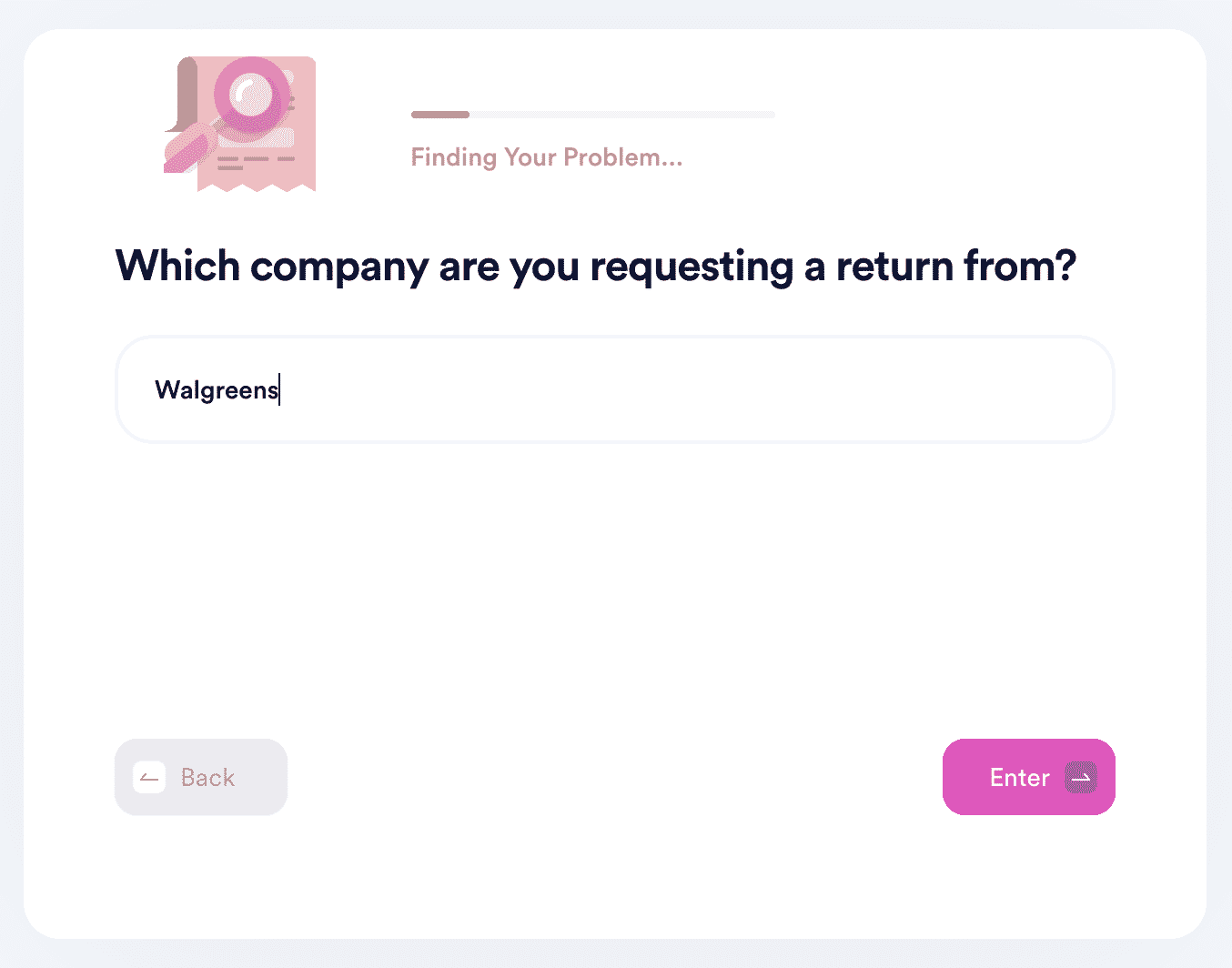 Understand the Google Store Return Policy Inside Out
Google Store's standard return policy states that you can return all electronic devices bought from Google Store within 15 calendar days of the date of delivery. If you are looking to return your newly-purchased Google Pixel or Google Fi phone, check your delivery date and initiate the return within the next 15 days.
The policy specifically mentions Nest Thermostat as an exemption to this rule. You can return a Nest Thermostat bought from Google Store within 30 days of delivery. By default, Nest products come with a Total Satisfaction 30-day Return Policy as part of their limited warranty terms.
Does Google Store Specify Pre-Conditions for Item Return?
Google Store's return policy mentions some basic pre-conditions for the return to be accepted within the tight window. The conditions are:
You must return the product in its original condition
If necessary, you should perform a factory reset to fulfill the "return as delivered" criteria
You must also return all accessories that come bundled with the device
How To Calculate the Date of Delivery
Knowledge of the exact delivery date is crucial for Google Store return processing. It is easy to note down the delivery date for most purchases—including the items delivered in person. When you buy a product via a delivery appointment, you will be eligible to return the product within 15 days of the date of appointment.
Will I Get a Full Refund After Meeting the Return Criteria?
Google Store offers to refund your purchase through the original payment mode. You may find your refund amount reduced by a restocking fee—that is only applicable in some selected states in the U.S. If you had chosen a delivery mode other than the least expensive standard delivery provided by Google Store, the supplementary shipping cost will also be deducted from your refund amount.
Can I Ask for an Exchange of the Returned Device?
Google Store's current return policy only allows a refund for the item returned.
Can I Still Request a Return Beyond the Eligibility Period?
You won't be able to return the device after the eligibility period—unless you are stuck with a defective device falling under Google Store's hardware warranty. Some Google Store brand items are also sold by third-party vendors—like Amazon or Best Buy—and they may have a separate policy for returns and refunds.
How Can I Initiate Google Store Returns?
Google Store describes a three-phase process to return any item. You must follow it diligently to get your refund payment while adhering to the 15- or 30-day window.
Phase 1—Notify Google Store About the Item You Seek To Return
These are the steps involved as you initiate the return with Google Store:
Go to the order that contains the item to be returned
Find the Return option in order details and check if your product is eligible for return
Follow the set of on-screen instructions
You will get a return confirmation email from Google Store within a few hours of completing the instructions.
Phase 2—Follow Packing Directions
You will be asked to remove any form of personalization from the device before packing it for return. This table summarizes the items to include and exclude in your Google Store return package:
To Include
To Exclude

Original packaging
Device and bundled accessories, in as-delivered condition
Any manual or documentation provided in the box
The custom form delivered in the return confirmation email

Any SIM card added by you
Device cases and extended batteries bought separately
Any other accessory that wasn't bundled in the original packaging
Phase 3—Returning the Device to Google Store
The goal here is to ensure that the product returns to the manufacturer in its original condition. The Google Store return policy suggests the following steps for this final process:
Ship the item using the label provided in the support email
Ship multiple items back separately unless otherwise directed
Use DoNotPay To Kickstart Your Google Store Return Today
Google Store product returns can be lengthy and time-sensitive. If you don't want to waste further time, you can always use DoNotPay to facilitate your return. Our powerful AI-enabled app will make sure your Google Store return experience is free from any kind of stress or anxiety.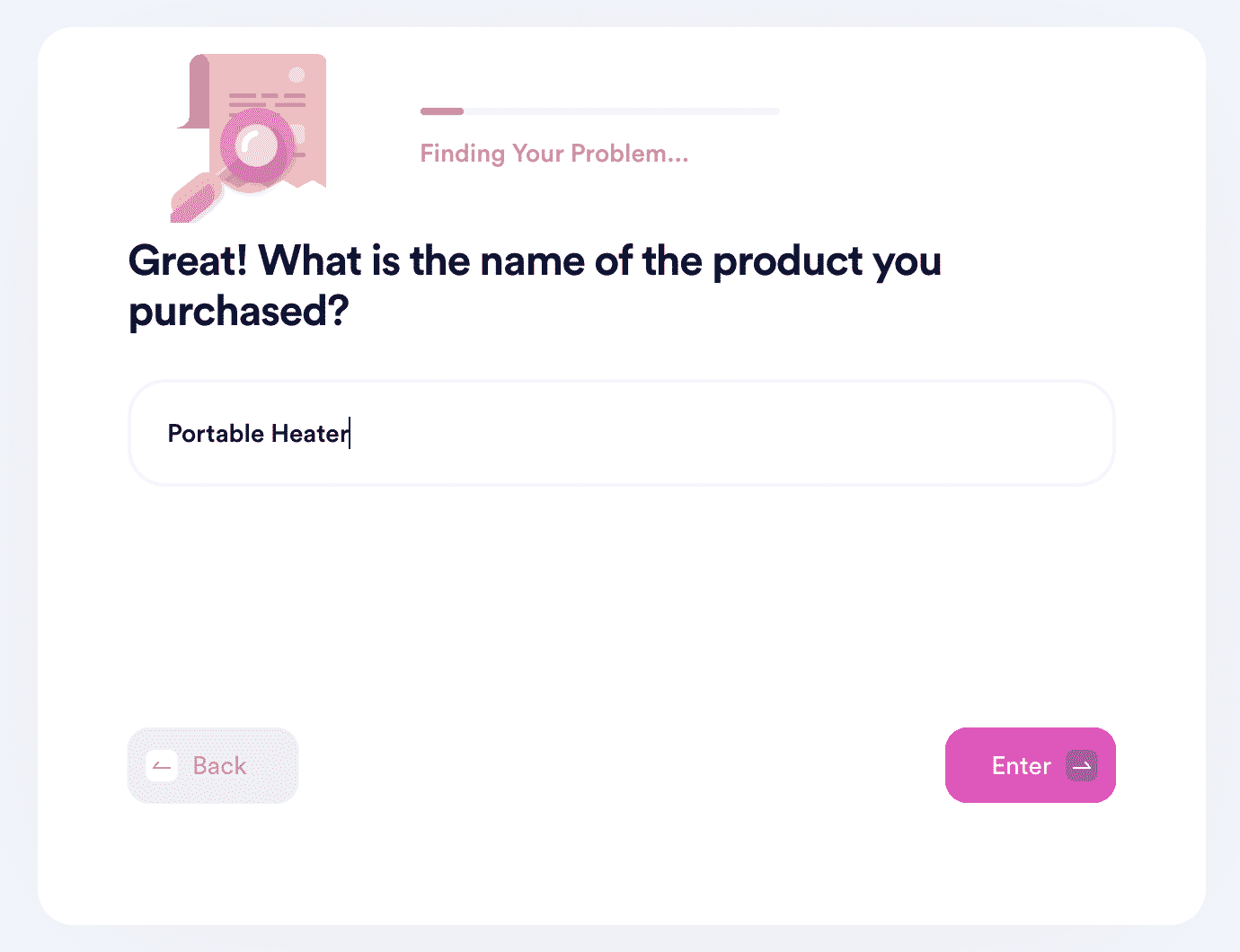 To use DoNotPay for your Google Store return, follow these simple steps:
Access the Item Return Request section
Use the chatbot to answer a couple of product-related questions
Submit the request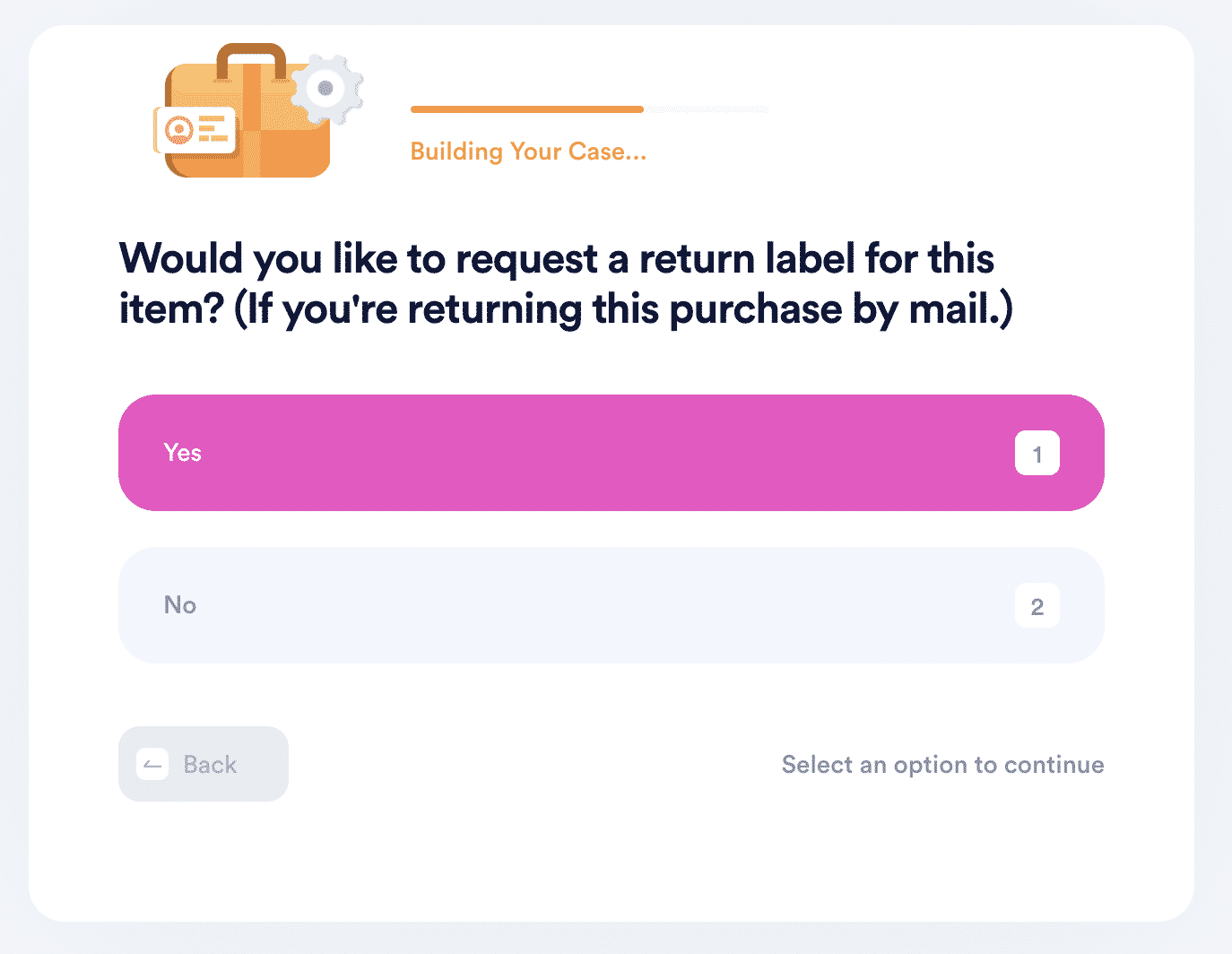 Once the request is generated, you can sit back and relax! DoNotPay will send a return request letter to Google Store with a customized deadline you pick to enable quick and issueless return processing. The app will also help you get the necessary return label for further shipment!
How Long Until I Get My Refund?
After reviewing the return request, Google Store takes about 14 days to process the return. If they take longer than that, DoNotPay will help you proceed with the necessary action to speed up the process. Be it Google Store, Google Play Store, or Google Pay, DoNotPay is well-equipped to assist you in getting that refund!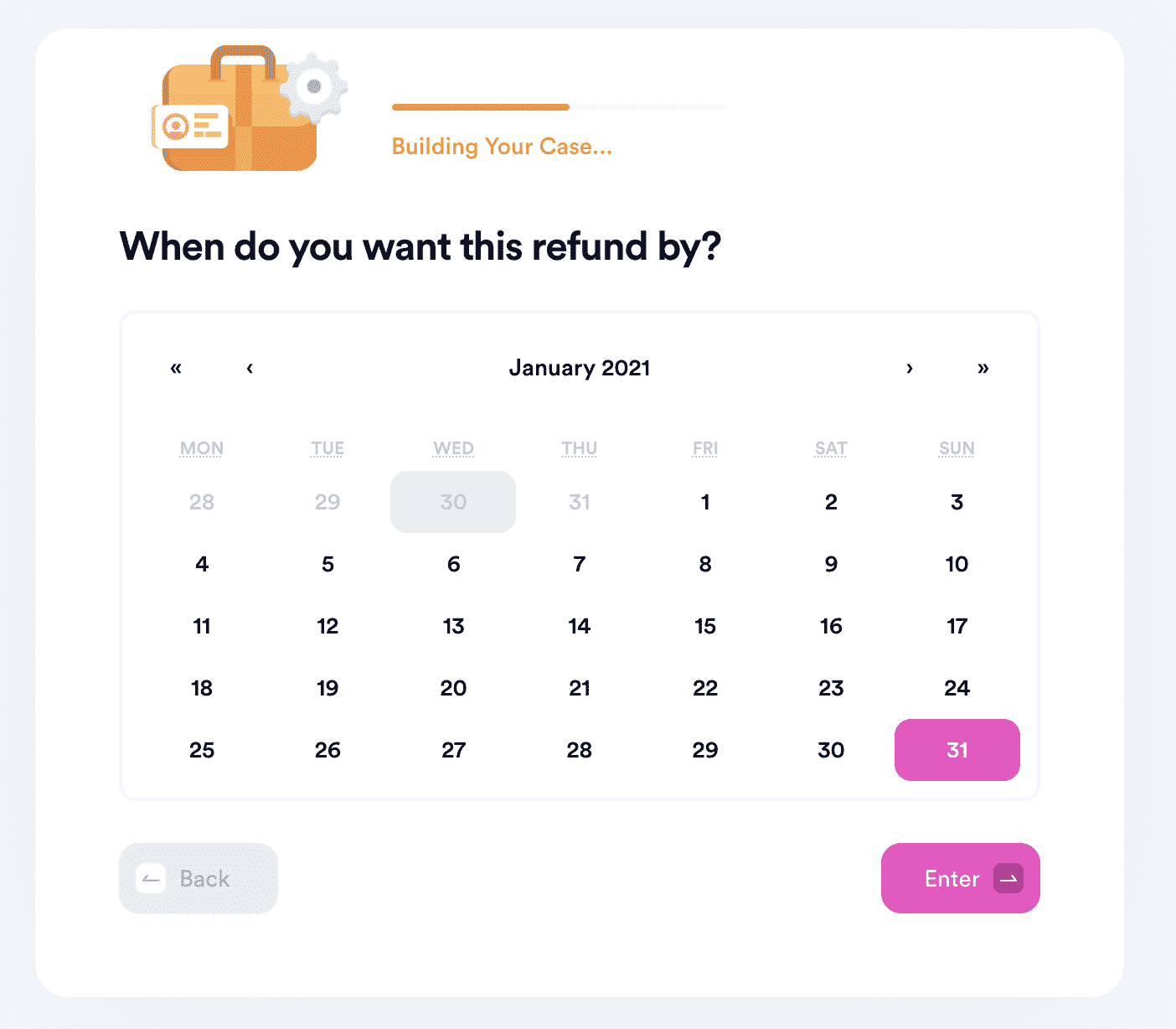 DoNotPay Will Have Your Back Across Multiple Return Policies
You can always trust DoNotPay to walk you through the return and refund request mechanism for multiple companies, like the ones mentioned in the table below:
Want Your Money Back? Rely on DoNotPay!
The world's first robot lawyer can help you get your hard-earned money back in several ways. Are you dissatisfied with a product or service you paid for and want to request a refund? Do you want to request a late delivery refund? No problem—DoNotPay will do that in your stead! Do you think that you may have missing money and want to claim it? We can assist you in finding it!
No matter the issue, DoNotPay is your shortcut through bureaucratic hurdles. Our AI-driven app can help you dispute your parking tickets, get refunds and compensation from airlines, cancel any subscription service in a flash, and so much more!
What Else Is DoNotPay Capable Of?
Being your personal AI-powered assistant, DoNotPay can help you get rid of:
Are you sick and tired of big companies not taking their customers seriously? Our app will lend you a helping hand in the process of suing them in small claims court.
Do you want to skip waiting in lines at the DMV, jump the phone queue when reaching customer service, get help with paying your bills, or get copyright protection for your work? Sign up for DoNotPay to complete these tasks and so much more!