Making Sense of the Amazon Prime Now Return Policy
When you don't want to wait for a product to show up at your door, you use Amazon Prime Now for their instant deliveries. What happens if you're not happy with the product? Is returning an item bought through Prima Now equally efficient?
In this article, we'll cover the Amazon Prime Now return policy and tell you how you can file a return request. We'll also show an alternative, quicker method of filing the request—.
With our app, you get an invariable method for filing return requests with a plethora of companies, including T-Mobile, Tesla, and New Balance.
Amazon Prime Now Return Policy—General Terms
Amazon Prime Now has two categories for their products in regards to return requests:
Returnable
Non-returnable
Before you file a request, you should check out which category your product belongs to, as the rules are different.
Amazon Prime Now Return Policy: Returnable Items
Unlike the regular Amazon's return policy, Prime Now has stricter deadlines—you have to file a return request within ten days of receiving a product. If you file a request after the ten-day period, you may still receive a refund but not the full price of it. This depends on individual sellers.
There's an exception to the deadline—you can file a request within 30 days for the following products:
Eyewear
Jewelry
Shoes
Luggage
Clothing
Accessories
Watches
Handbags
Amazon Prime Now Return Policy: Non-Returnable Items
If you're unhappy with a non-returnable item, you won't be able to file a return request—your best option is to reject the item at the time of delivery. If you accept it, it's yours. You can return a non-returnable product only if it fulfills one of the following criteria:
Physically damaged
Expired
Incorrect item
Defective
In any of these cases, you can file a return request for a full refund within ten days.
Here's a list of non-returnable items and product categories:
Lingerie and innerwear
Beauty
Baby products
Automotives
Adhesives
Groceries
Gift cards
Garden & outdoors
Health & personal care
Sanitation supplies
Jewelry
Movies and music
Mobile accessories
Musical instruments
Pet supplies
PC components
Books
Sports & fitness
Software
Video games
Amazon Prime Now Return Policy—Filing a Request Through the App
The only way to file a return request is by using the Amazon Prime Now app, and you can do so by completing the following steps:
Go to the Your Orders section
Select the order you wish to return
Click on Order Details
Click on Return under the Shipment Details section
Provide the necessary information and click Continue
Select your refund method
Choose the pickup date
You don't need to print any return label on your own—Prime's delivery staff will know all the necessary details.
Amazon Prime Now Return Policy—Filing a Request With DoNotPay's Help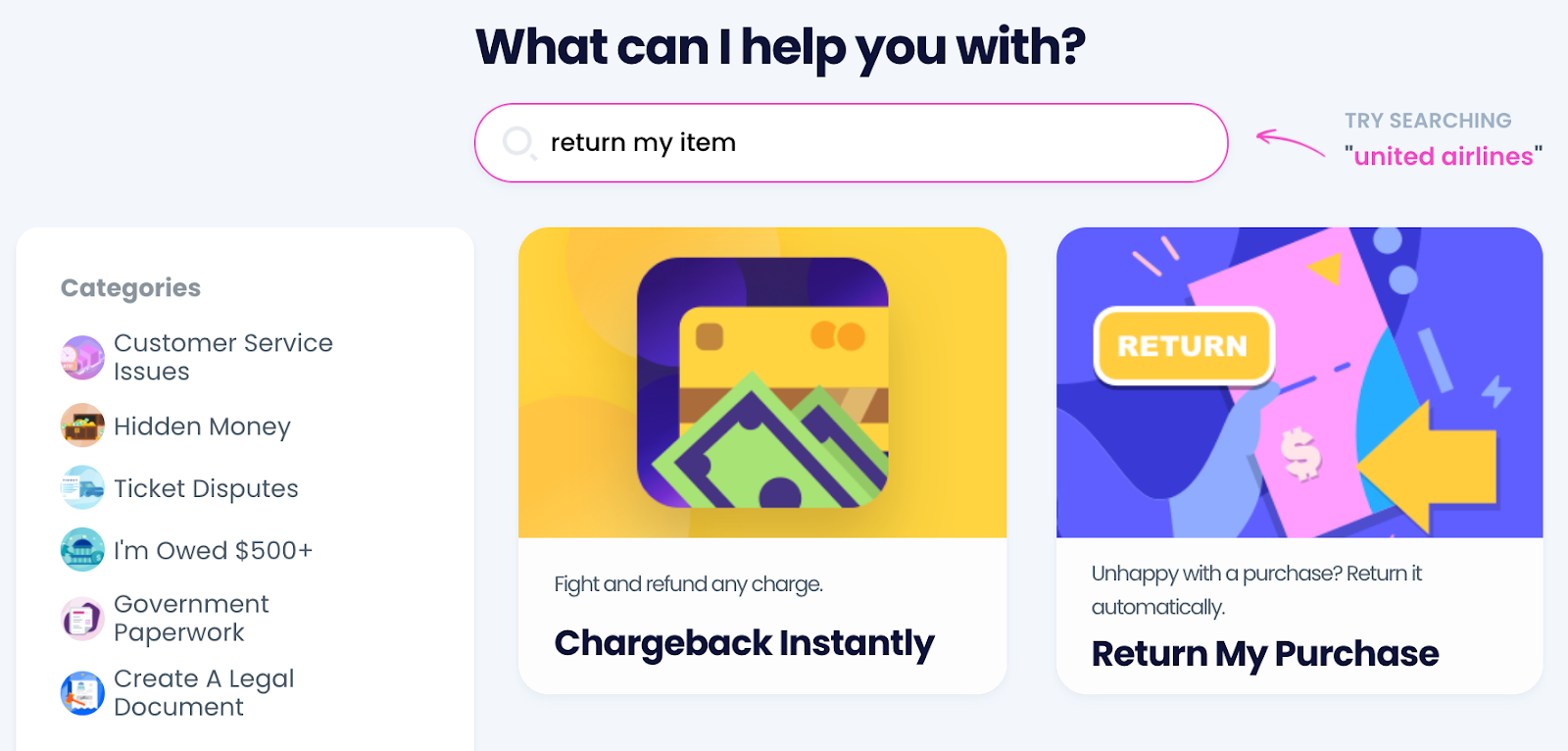 With Amazon Prime Now offering you only one method of filing a request, your hands are virtually tied. You have to go through their tedious and time-consuming process to return your product and request a refund.
Thanks to DoNotPay, you now have an alternative method. You can cut the number of necessary steps in half by using DoNotPay to file your return request with Prime Now. All you need to do is:
via any web browser
Go to the Item Return Request product
Answer a few questions
Send the request
Leave the rest to us! We will reach out to Amazon Prime Now staff and handle your return request on your behalf in a snap!
When Should You Expect an Answer?
Amazon Prime Now claims it takes them one business day to send the item to the seller, although sometimes this can last up to five business days. Once the seller receives your item, they have to issue a refund within two business days.
When this adds up, you might wait for up to seven business days to get an answer. If you want your request to be resolved earlier, you can make such a demand with DoNotPay. With our app, you can select a date by which you want your request reviewed, and we will add a deadline for the retailer.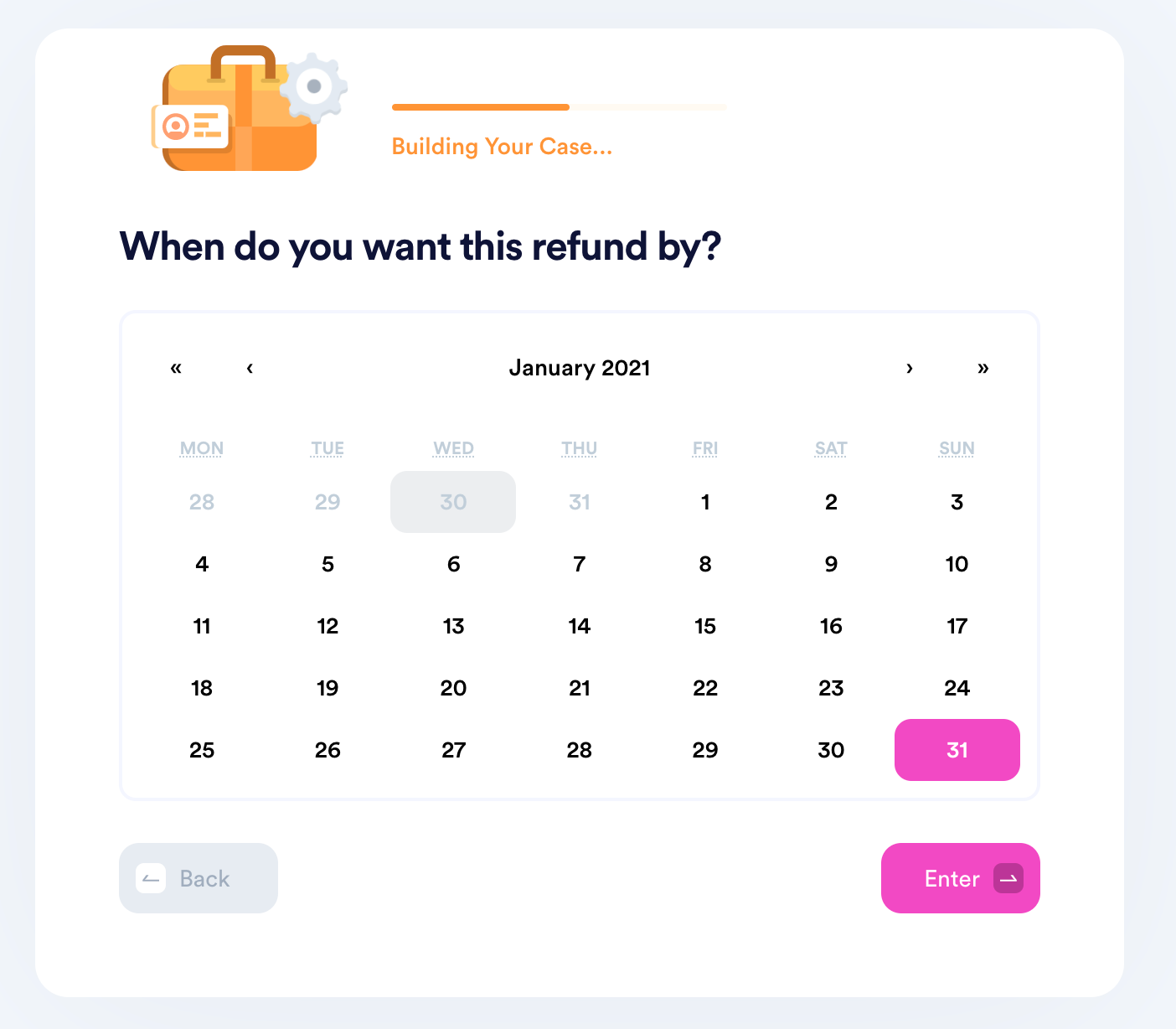 When and how you receive a refund depends on your method of purchase. Check out this table for more info:
| Payment Method | Refund Time | Refund Method |
| --- | --- | --- |
| Credit or debit card | Three to five business days | Credit or debit card |
| Net banking | Three to five business days | Net banking account |
| Amazon gift card | Immediately | Amazon gift card |
| Pay on delivery | Three to five business days | National Electronic Funds Transfer (NEFT) |
Does Prime Now Offer Free Returns?
They do, but not for all products. You should see a "Free returns" label next to the price if your product gets a free return. In general, returnable items that weigh less than 50lbs and have arrived damaged qualify for free returns. You will have to cover the shipping costs if you're returning a product that you're unhappy with but that matches the order and is not defective.
Use DoNotPay To File Return Return Requests With Other Retailers
Do you have products from other companies you wish to return? There's no reason for you to study each return policy on your own. You can use DoNotPay to file return requests with a myriad of different retailers, including:
Wasted Your Money on a Non-Returnable Purchase? There Are Other Methods To Earn It!
Don't feel down if the item you got isn't returnable—DoNotPay has many more tricks up its sleeve that will help you earn some money!
From helping you enter sweepstakes, decrease your property taxes, and lower your utility bills to assisting you in earning off email or text spammers and robocalls, waiving your college application fees, submitting a college financial aid appeal letter, and getting a refund from any company or airline, we can do it all!
DoNotPay Is Always at Your Disposal
Our app's mission is to take everyday admin and legal tasks off your plate so you don't have to waste any of your precious time. If you want to appeal your parking tickets, draw up a legal document, get any agreement notarized, get a tourist visa, keep a sex offender at bay, mail anything without waiting in line, or get in touch with a loved one in prison, DoNotPay will resolve any of these with ease.
Too busy to track your memberships? You don't need to worry about canceling your free trial on time before it turns into a paid subscription if you use our virtual credit card.
With DoNotPay, you can tackle any otherwise annoying chore stress-free.