Get the Scoop on the T.J.Maxx Return Policy
Return policies of retailers change constantly, and it's hard to keep track of them. The same goes for the T.J.Maxx return policy, and that's why DoNotPay is here to present you with all the details.
We also have the latest information on return policies from other major companies, such as eBay, Target, and Walmart. If you sign up for DoNotPay, we can request item returns from all of these companies in your stead and spare you the trouble!
What Is the T.J.Maxx Return Policy?
T.J.Maxx return policies are especially confusing because they differ significantly based on where you buy the products. Here is a table with T.J.Maxx policies for online and in-store purchases:
Items Purchased Online
Items Bought in the Stores

You have 40 days from the order date to return an item to get a refund. If your return takes more than that, you'll get store credit instead
Final sale items and those with similar restrictions are not eligible for a return. Make sure to check your product before you send it back
Item exchanges are not available for this purchase method

T.J.Maxx allows returns of merchandise that appears as new within 30 days of purchase
Receipts will speed up the returns process, but T.J.Maxx may still require your signature
You'll need to provide a valid ID and your signature if you don't have a receipt
Note that you can't return any sister brands merchandise to T.J.Maxx stores and vice versa. The sister brands include:
Marshalls
Sierra
Home Goods
HomeSense
T.J.Maxx COVID-19 Returns Update
T.J.Maxx issued an update to their returns policy that states that if one of their stores closes down because of COVID-19, you can return the items to another store within 30 days. You can also return the items to the original store if it reopens in those 30 days. The results of these measures are an expected delay in return processing and a slower response from the customer service.
How To Return Merchandise to T.J.Maxx
You can return items to T.J.Maxx either by:
Taking them back to the store
Mailing them to a T.J.Maxx warehouse
The Store Return Method
Items purchased online or in store can be returned to any T.J.Maxx store near you. It is best to use the Store Locator and enter your ZIP code to find the nearest one. When you reach the shop, ask the store clerk to assist you with the return.
The Mail-In Return Method
To return an item by mail, follow the instructions:
Use the shipping label included in the receipt for a $9.99 deduction on shipping fees
Drop the package off at the shipping carrier stated on the return label
Make sure to add the receipt or a printed shipping email to the package as proof of purchase
T.J.Maxx Return Processing Time
Whether you're returning an item to Costco, Sephora, or T.J.Maxx, the processing is always the fastest in their respective stores.
If you return an item to the T.J.Maxx store, you'll get your refund to the original payment method or store credit immediately after approval. Returns by mail take between 10 and 14 business days to get processed and for the refund to reach your bank account.
Store credit is issued after T.J.Maxx receives the return.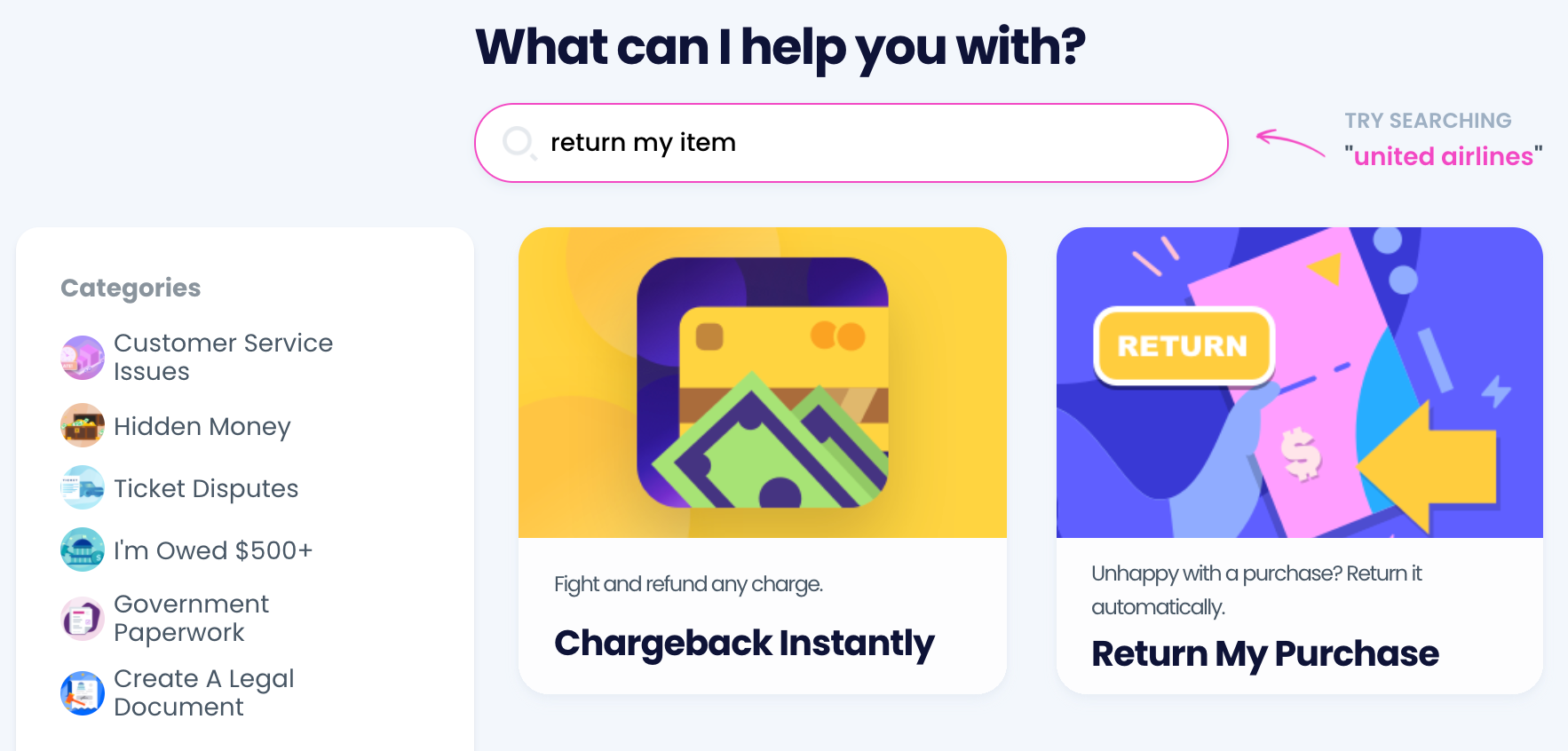 Return a T.J.Maxx Product With DoNotPay's Help!
The entire return process is draining, no matter what item you wish to return or to what shop. Sign up for DoNotPay to make the whole ordeal a lot easier. We will generate a customized return request letter and send it to the store in your stead. A formal request like this speeds up any bureaucratic process, and it can help you with potential disputes along the way.
Here's how to use our app to request a return in three steps:
Open the DoNotPay website
Click on the Item Return Request product
Describe the item, purchase details, and the reason why you wish to return it
If you like what we have to offer, know that we can send return request letters to all of these companies and many more: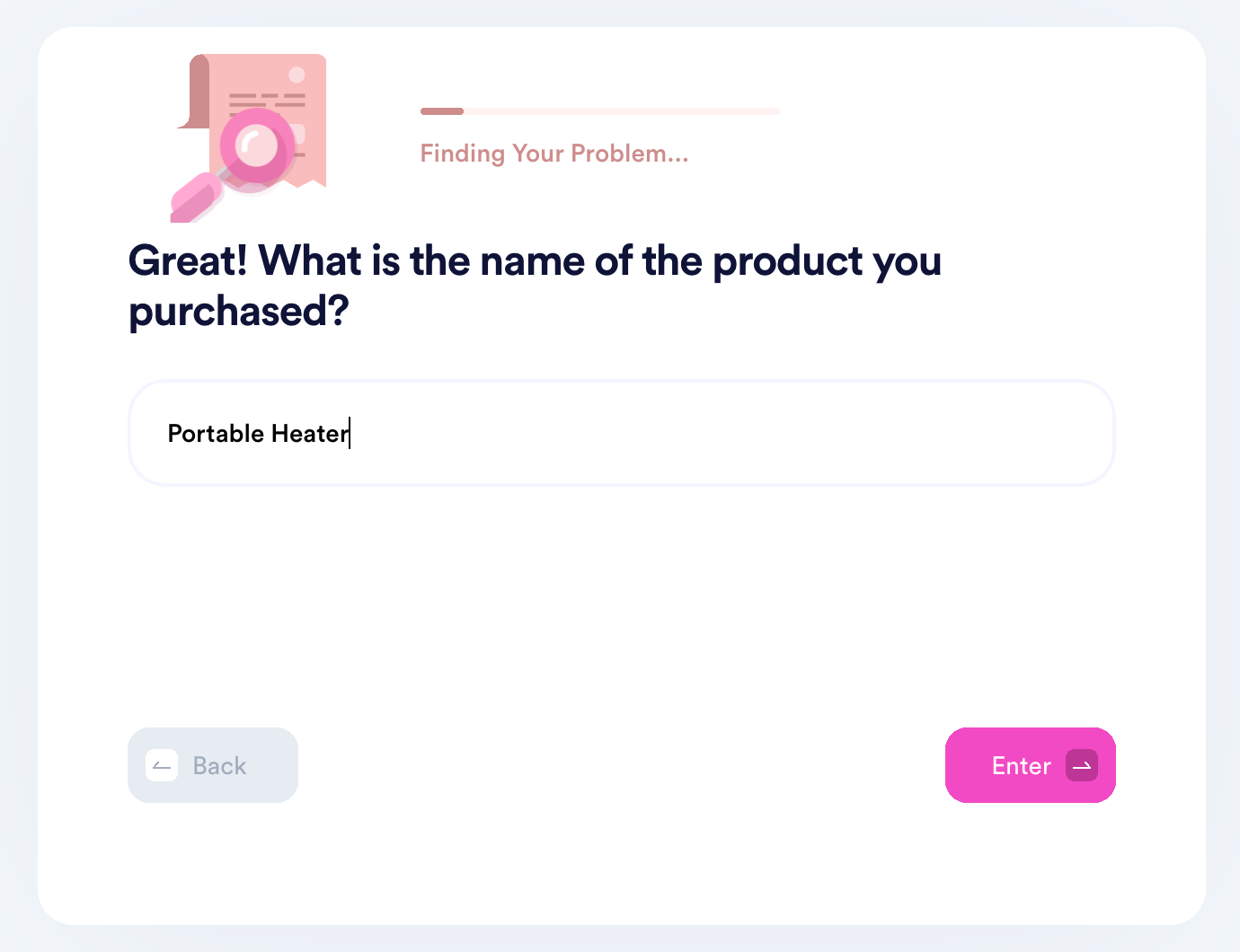 The T.J.Maxx Refund Policy in Brief
Returns with receipts give you the right to an exchange or refund. Cash refunds take ten days to appear in your account. Without a receipt, you can only get store credit, which is subject to certain transfer restrictions.
Worn, used, or unsellable merchandise is non-returnable, non-exchangeable, and non-refundable. The same applies to underwear and swimwear without the original hygienic markers.
Other restrictions can apply, meaning T.J.Maxx can reject your request for any other reason. If your return appears to be fraudulent to the T.J.Maxx refund verification systems, your request may be denied.
Returned Your Faulty Item? Discover Other Nifty DoNotPay Products!
Apart from being your shortcut through returning your faulty items to merchants, our app can do so much more! From helping you request a refund, get extended warranties, file insurance claims, and find clinical trials in your vicinity to assisting you in creating legal documents, notarizing them, and faxing them—DoNotPay can do it all.
Do you think you're eligible for a victims of crime compensation program? Our app can help you apply for it. Do you want to get revenge on persistent robocalls, report someone for stalking or harassment, or get your noisy neighbors to be quieter? We got your back!
You Don't Have To Waste Time in Endless Lines
Returning an item may require you to wait in endless lines, but if you sign up for our AI-driven app, you will be able to skip all kinds of queues! You won't have to spend ages waiting in lines at the DMV or in customer support phone queues because DoNotPay will provide an easier way to get what you need.
If you want to skip the hassle of waiting on the phone when canceling a service, requesting refunds or compensation from airlines, requesting a college fee waiver, or connecting with a loved one in prison, you can count on DoNotPay to provide easy solutions.