Discover the Easiest Way To Find an Online Notary in Virginia Beach
In-person notarization is a thing of the past (or at least it should be). Nowadays, most people rely on the remote notarization process as it is a quicker and error-proof option. If you're wondering where to find an online notary in Virginia Beach, you've landed on the right article!
You don't have to waste hours searching for the most convenient online notary platform and trying to connect with an available remote notary. By , you'll allow us to find an online notary on your behalf and help you handle document notarization in the blink of an eye.
Why Would You Need Notary Services in Virginia Beach?
Documents such as wills, affidavits, most business contracts, power of attorney forms, and similar require a notarial certificate, signature, and stamp to carry legal weight. Before composing a certificate, a notary must:
Examine the signer's government-issued ID

Check for blank spaces on the document and ensure there are no missing pages

Establish which type of notarial act he or she should perform. Some of the notarial acts that

Virginia notaries

can perform are:

Ensure the signer is:

Of sane mind

Aware of what he or she is signing

Not forced to sign the document
Ways To Find a Notary in Virginia Beach
Going through a phonebook or issuing "Virginia Beach notary near me" and similar queries on Google aren't the only methods of finding a notary. You can also search for a notary public in VB through various websites or in public institutions that offer notary services:
Websites
Places

AAA

branches

Law offices

Credit unions

Larger

bank

branches, for example:

Real estate companies
The Ins and Outs of the Standard Notarization Process in Virginia Beach
To get your documents notarized the traditional way, you must complete many tedious and time-consuming steps, such as:
Finding a notary

and booking a meeting

Gathering and bringing all your documents or emailing them (if you're visiting an

electronic notary

)

Showing up in person in the notary's office

Providing your ID

Signing the document in front of the notary

Acknowledging that you know what you're signing and that you're doing it willingly

Paying

notary fees

Waiting for the notarial certificate, signature, and stamp
Another solution that's less exhausting but more expensive is hiring a traveling notary. While having a notary come to your preferred location is convenient, you will have to meet his or her travel expenses too.
The Most Practical Way To Get Your Documents Notarized
Appearing before a notary in person is always impractical, even more so during the COVID-19 pandemic. While some states—such as California—still don't allow remote notarization, Virginia was the first state to accept it as a valid and secure notarization procedure.
People love remote notarization because it enables them to have their contracts notarized in a few clicks from any device. You can connect with an online notary through various platforms, but DoNotPay is the most convenient one.
DoNotPay Helps You Connect With an Online Notary in Virginia Beach Stress-Free!
Whether you're looking for an online notary in Alexandria, Virginia Beach, or any other Virginia city, you can rely on our app and manage document notarization effortlessly!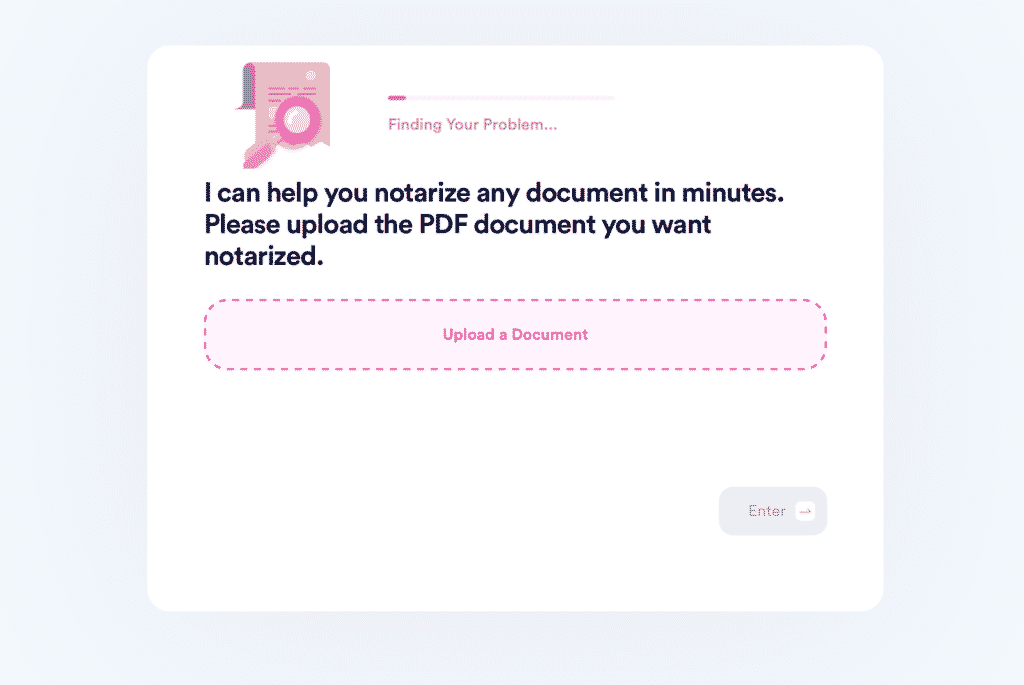 DoNotPay's Notarize Any Document product can help you schedule a meeting with an online notary in a matter of minutes, and here's how:
Open our

Notarize Any Document

product

Upload your document

Provide your email address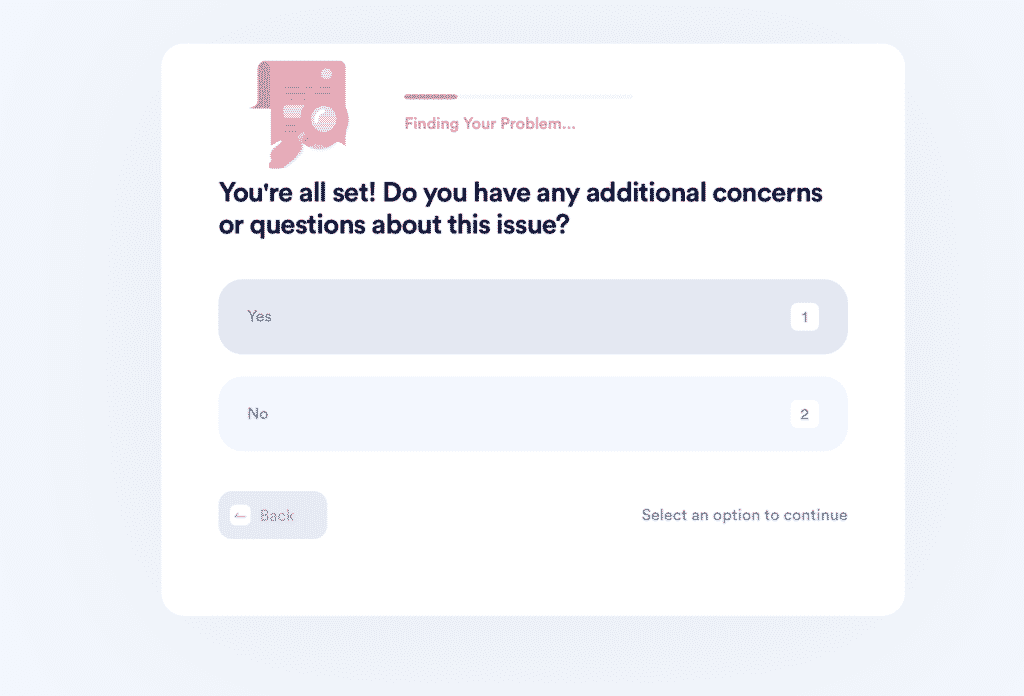 DoNotPay will email you a link through which you can set up an appointment according to your availability. The notaries we connect you with work 24/7, which means that you can find an online notary in Virginia, Florida, Tennessee, or any other state super quickly!
Apart from connecting you with a remote notary in a flash, DoNotPay also provides answers to important notarization-related questions, such as:
Find Out How Much You Need To Pay for Notary Services in Virginia
When determining prices for their services, notaries must bear in mind the maximum fee imposed by the state. Notaries public in Virginia can't charge more than:
$5 for in-person notarization

$25 for online notarization
The state doesn't dictate the maximum fee for administrative services, such as:
Travel

Phone calls

Copying of documents

Postage
Notaries can establish these prices independently, but they must inform each client about the total cost of the service before making an appointment.
DoNotPay Can Help You Solve Pesky Issues Stress-Free
Dealing with everyday issues can become overwhelming, especially if they include bureaucracy. DoNotPay can help you handle numerous problems in a few minutes. With us, you can schedule your DMV appointments, get documents notarized remotely, and create various legal documents—including child travel consent statements—in a snap.
Do you need help paying your bills or disputing parking tickets? Once you register for DoNotPay, you'll be able to manage all of these and many more issues in no time.
What Else Can You Use Our App For?
Besides helping you handle tedious administrative hurdles, DoNotPay can do much more for you! You can use DoNotPay to:
With us, you can send online faxes or mail letters from the comfort of your home. Do you have friends or family members who are serving time? We can help you connect with inmates in a flash by enabling you to locate them and send them letters.