Can You Have Documents Notarized Without Going to a Notary in Alexandria, VA?
Having certain documents—such as wills, trusts, real estate deeds, and similar—notarized is essential if you want them to carry legal weight. We will help you avoid wasting time on the standard notarization procedure by connecting you with an online notary in Alexandria, VA. to handle your document notarization from any device in a snap!
What Can a Notary Public in Alexandria, VA, Do?
Notaries in Alexandria, Arlington, or any other Virginia city or county are authorized to:
Take

acknowledgments

Certify

affidavits

or depositions

Notarize copies

of documents

Administer oaths

Perform verifications of acts
During notarization, all signing parties need to appear before the notary, either in person or virtually. If you aren't physically present, the notary has to reject notarizing your document. The notary can also choose not to perform the notarization if he or she:
Can't identify you

Notices that you're intoxicated, disoriented, or not familiar with the contents of the document you're signing

Detects suspicious or fraudulent actions

Thinks someone forced you to sign the document
Alexandria, VA, Notary Fees
Virginia notaries have to respect state laws regarding the maximum fees for notary services. They can charge up to $5 per notarial act performed in person and $25 for remote notarization.
When it comes to travel and administrative fees, notaries can determine the price independently, but they must inform their clients about the costs in advance.
Disadvantages of the Traditional Notarization Procedure
Standard notarization usually takes a few days or weeks, and it includes the following steps:
Steps
Description

Finding a notary

You can find a notary public in Alexandria in a few ways:

On Google

On

Yelp

,

123notary.com

, and similar websites

In one of the following institutions:

Scheduling a meeting

Once you find a notary whose location and prices you like, you should call to schedule a meeting as most places require it

Heading over to the notary's office

Collect all the documents you'd like to have notarized and bring them to the notary's office

Waiting until the notary performs a notarial act

When you show up, the notary will:

Ask for your ID to verify your identity

Determine which notarial act to perform

Establish whether you know what you're signing

Make sure you're signing the document willingly

Paying

notary fees

You should be informed about the fees in advance either on the notary's website or over the phone

Waiting for the notary to write a notarial certificate

If everything goes smoothly, the notary will write a certificate that includes:

Your name

Date and time of notarization

The notarial act that he or she performed

Notary stamp
Other Ways To Get Your Documents Notarized in Alexandria
Besides having your documents notarized the traditional way, you can also schedule a meeting with a mobile, electronic, or remote notary.
Mobile Notaries
Traveling notaries don't work from offices—they come to your preferred location and notarize documents there. While convenient, this option can be expensive because mobile notaries charge additional fees to cover their travel expenses.
Electronic Notaries
Electronic notaries perform notarization of electronic documents. While you still need to appear before the notary in person, this option is slightly more convenient because you can email your documents instead of bringing them with you.
Online Notaries
In-person notarization isn't the only option that Alexandria citizens have. Remote notarization is—by far—the most efficient way of notarizing documents. During online notarization, the notary will identify you and witness your signature via a video call, which will help you save a lot of time. While you can find many online notarization platforms online, most of them are expensive and difficult to navigate.
DoNotPay—The Most Convenient Online Notarization App!
Do you like the convenience of online notarization apps? DoNotPay has an efficient solution for you! By using our Notarize Any Document product, you can have all your documents notarized quickly.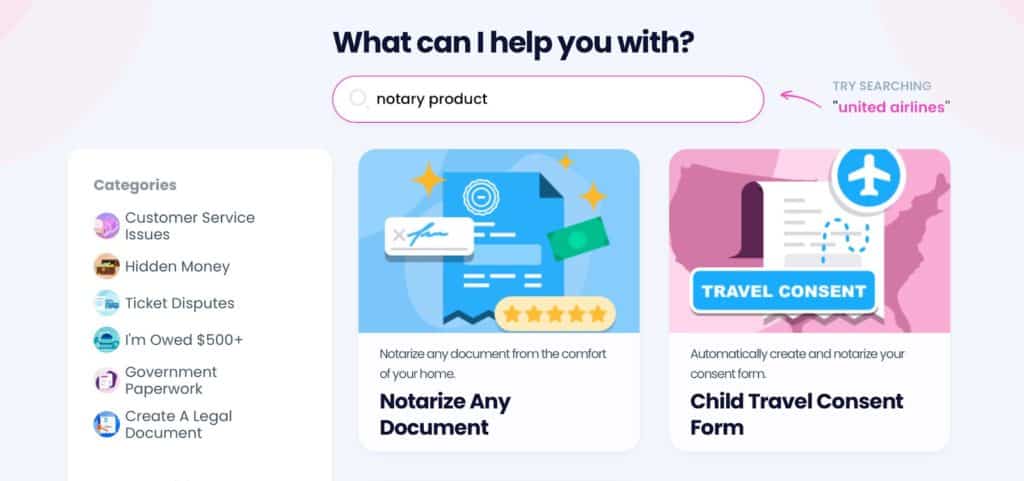 We can connect you with 24/7 notaries not only in Virginia but also in any other state or city, including:
To try out our app and get your documents notarized hassle-free, and follow these steps:
Pick our

Notarize Any Document

product

Upload your document

Enter your email address

Open our email and click on the link to make an appointment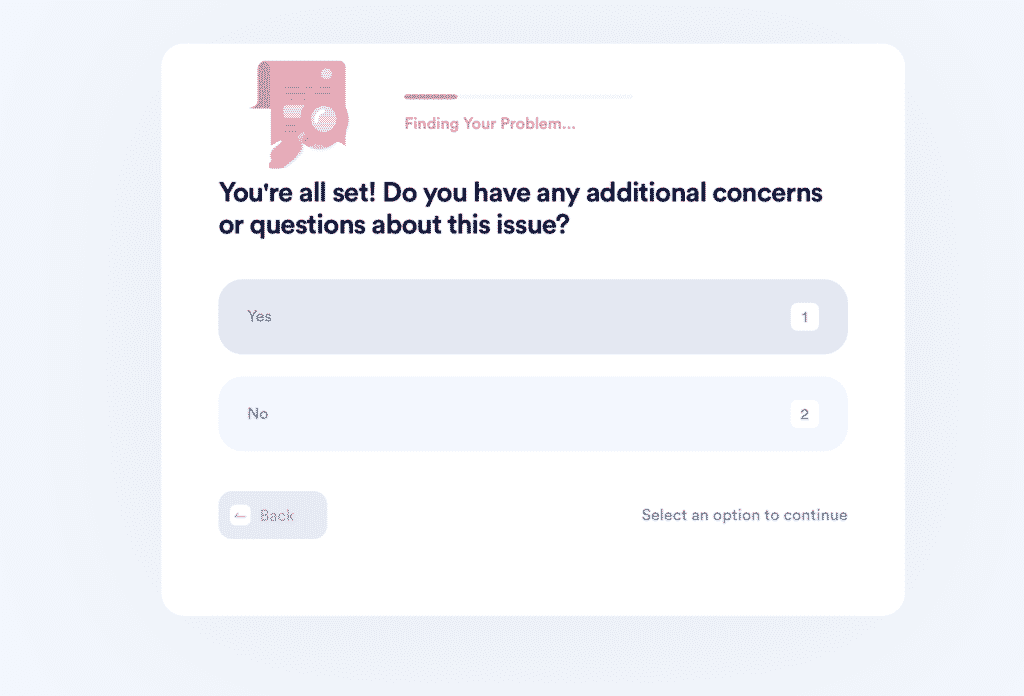 DoNotPay helps you save time not only by connecting you with a remote notary quickly but also by enabling you to draw up, fax, and notarize documents in the same app! We have integrated all of our products to help you deal with all administrative hurdles as effortlessly as possible.
What Else Can Our Award-Winning App Do for You?
If you think that's impressive, wait until you've heard about other features we boast!
Our powerful app can draft paperwork for you, locate unclaimed funds under your name, cancel subscriptions, sue robocallers, and protect you from stalkers and harassers—all in one nifty browser app!
Our services have been recognized by the esteemed ABA Brown award, serving as a testament to our abilities to assist you with your small claims issues, college fee waivers, public records, copyright protection, and much more!
More Benefits of DoNotPay
DoNotPay is a useful tool for handling many otherwise annoying life's trifles, including: