Booking a Notary Public in Vermont Has Never Been Easier!
Finding a notary public in Vermont to get your documents notarized can be time-consuming. We can help speed up the search and show you how to schedule a meeting with a remote notary in a few minutes! and use our step-by-step guide to book an online notary stress-free!
Where To Find a
Notary Public in Vermont
Since locating a notary on your own can be a burden, we step in with all the info to make it easier. You can find a notary public on specialized websites or by visiting public places that offer notary services. Check out the table below for details:
Notary Public in Vermont
—Standard Notarization Process
To get your documents notarized in Vermont the traditional way, you have to take the following steps:
Find a notary

Inquire about notarization and cancellation fees

Set up an appointment

Gather the documents you want to get notarized

Bring your ID, passport, or driver's license

Show up to the meeting in person

Pay the fees

Sign your documents
After completing the above-listed steps, the notary will sign the documents and add their stamp and signature.
Note that forgetting to bring your ID or other proof of identity leads to rescheduling since notaries cannot notarize a document without verifying your identity first.
What Can a
Notary Public in Vermont
Do?
A notary public in Vermont can witness the signing of documents, verify signers' identities, take acknowledgments, administer oaths, and certify copies of documents.
Not all documents are eligible for notarization in Vermont. Check out the table below for details:
Can Get Notarized
Cannot Get Notarized

Trusts

Business contracts

Court documents

Birth certificates

Death certificates

Photographs
How Much Does a
Notary Public in Vermont
Charge?
Some states have a fixed maximum fee a notary can charge, while others don't. The states that don't impose an upper limit allow notaries to charge any amount they want, which is the case in Vermont.
Other Notary Services in Vermont
Besides the traditional notary service, there are four other notarization options in Vermont:
Book a
Notary Public
With DoNotPay
DoNotPay provides you with straightforward instructions to book an online notary in only a few minutes, even if your state doesn't allow remote online notarization. We can help you schedule a meeting with a notary from another state in minutes.
and follow our quick guide to get started: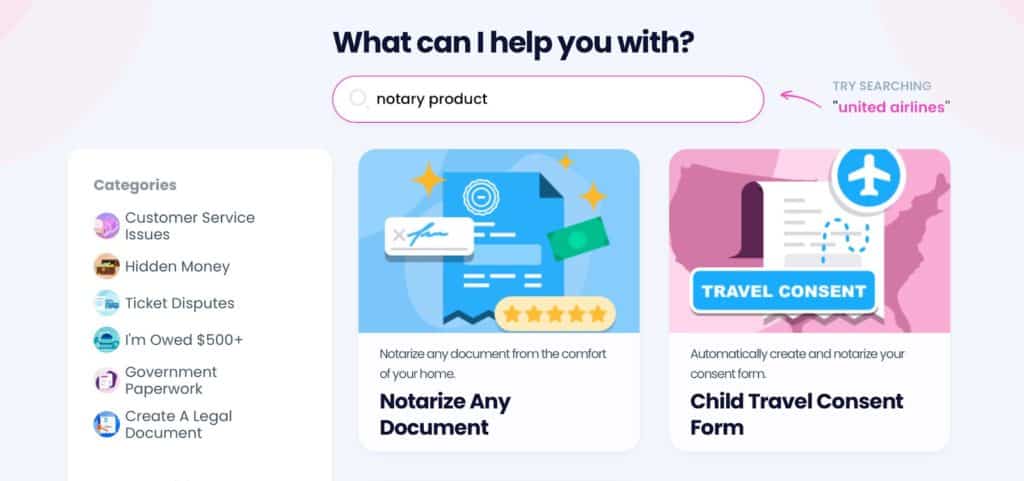 Select the

Notarize Any Document

product

Attach your documents

Type in your email address
Once you finish, DoNotPay will send you a direct link with available time slots by email. Pick a date that's convenient for you, and you're done!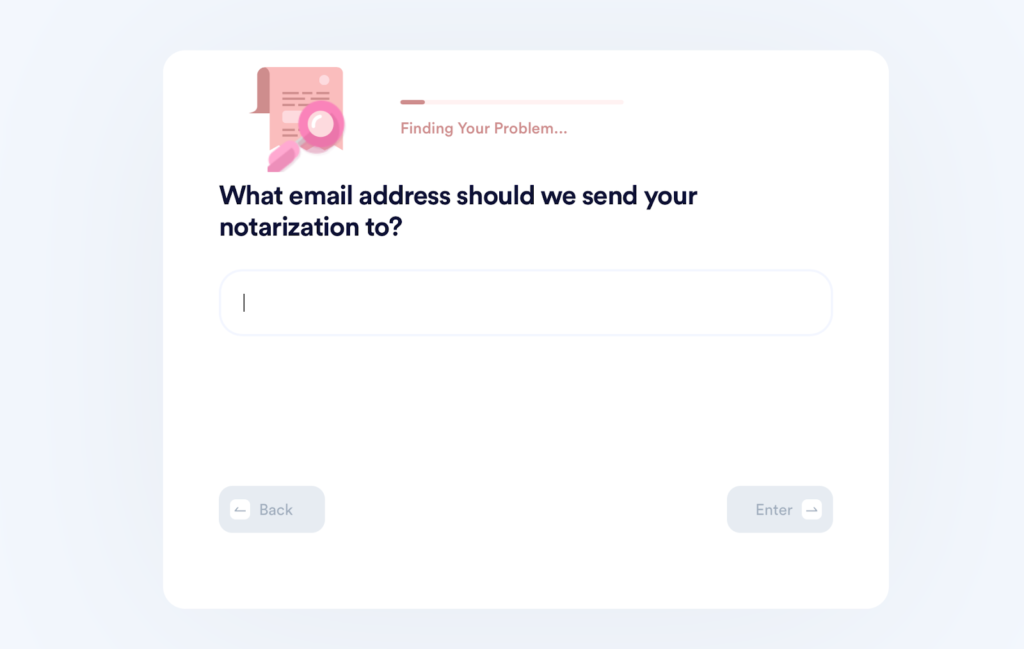 Need to book a notary late at night? We got you! You can use our app to make your remote notary appointment whenever you like since the notaries we work with are available 24 hours a day.
Helping you notarize documents isn't all we do! You can now both draft and notarize documents using the same app. DoNotPay will generate the following documents for you in minutes:
Business Documents
Other Documents

LLC Operating Agreement

General Business Contract

Bill of Sale

Non-Compete Agreement

Non-Disclosure Agreement

Independent Contractor Agreement

Quitclaim Deed

Estoppel Certificate

Child Care Authorization Form

Prenuptial Agreement

General Affidavit

Promissory Note

Lease Agreement

Intent To Purchase Real Estate
Rely on DoNotPay for Additional Notary Assistance
If you have any doubts regarding notarization or additional notary-related questions, DoNotPay offers answers! Check out the list below:
DoNotPay Gets the Job Done—Solve Any Issue Within Several Clicks
DoNotPay is an ever-growing app, which is constantly adding new ways to help you with your everyday tasks and those not so common.
Count on your virtual assistant when you need to:
Have Your Cake and Eat It Too—Earn, Save, and Get Your Money Back
Not only can we help you complete numerous tasks, but we can also make sure your money stays where it belongs—in your wallet. Let DoNotPay assist you in getting different types of refunds and compensation:
Our app can also help you find your unclaimed funds, get free trials and free raffle tickets, and obtain a college fee waiver.