Doing a Gift Card Exchange in Mesa, AZ, Made Simple
If you're looking for options to cash in your used gift cards, this in-depth guide covers all the ways you can do a gift card exchange in Mesa, AZ, fast!
You will also find out:
Before You Start—Check the Balance of Any Gift Card With DoNotPay
Before you exchange your gift card, checking the balance of it may be a wise choice so you can make sure you get the full card's worth back. to check the balance of any gift card in three easy steps:
Select the Check Gift Card Balance product
Upload a crystal clear image of the gift card in question
Submit your request
As soon as you complete the final step, we will reach out to the card issuer to ask about the remaining funds on your gift card and will notify you right away.
Check out this table to observe only a fraction of gift cards we can help you with:
| | | |
| --- | --- | --- |
| Apparel | Cosmetics | Food and Drinks |
| | | |
All the Ways To Do a Gift Card Exchange in Mesa, Arizona
Depending on your desired outcome, you can exchange your gift card:
For cash
For another gift card
How To Exchange Your Gift Card for Cash in Mesa, Arizona
Here are several ways you can exchange your gift card for cash in Mesa, Arizona:
Sell it—You can sell your gift cards to local pawnshops, such as Alma School Pawn or B And B Loan. Keep in mind that these shops offer to pay only 50% of your gift card's value and rarely negotiate
Exchange it at a gift card kiosk—Mesa, Arizona, has multiple kiosks that you can use to exchange your gift cards for cash. Kiosks also never pay out the full value of your cards
Try online—The internet is home to a plethora of websites that offer to buy or find buyers for your cards, but beware of scammers
How To Exchange Your Gift Card for Another
If getting your money back isn't your number one priority and you're open to getting another gift card you actually might use, here are some options:
Trade it in person—Your friends, family, or neighbors might be interested in trading gift cards
Trade it online—Many people want to exchange their used gift cards for others in hopes of getting the ones they want, so trading yours should be easy
Visit Walmart—Walmart partners with CardCash to offer shoppers to trade their old gift cards for others of similar value. The value of the new card will depend on what kind of card you're trading, but you can get anywhere from 70% to 95% of the original one's value
Can You Return Gift Cards for Cash in Mesa, Arizona?
No, you cannot return your gift cards for cash in Mesa because the State of Arizona does not belong to the group of the 12 U.S. locations with a cash back policy. Don't worry, though—there is a workaround! DoNotPay can get you cash back for your gift card regardless of the state you live in!
Cash In Your Gift Cards Regardless of Your Location With DoNotPay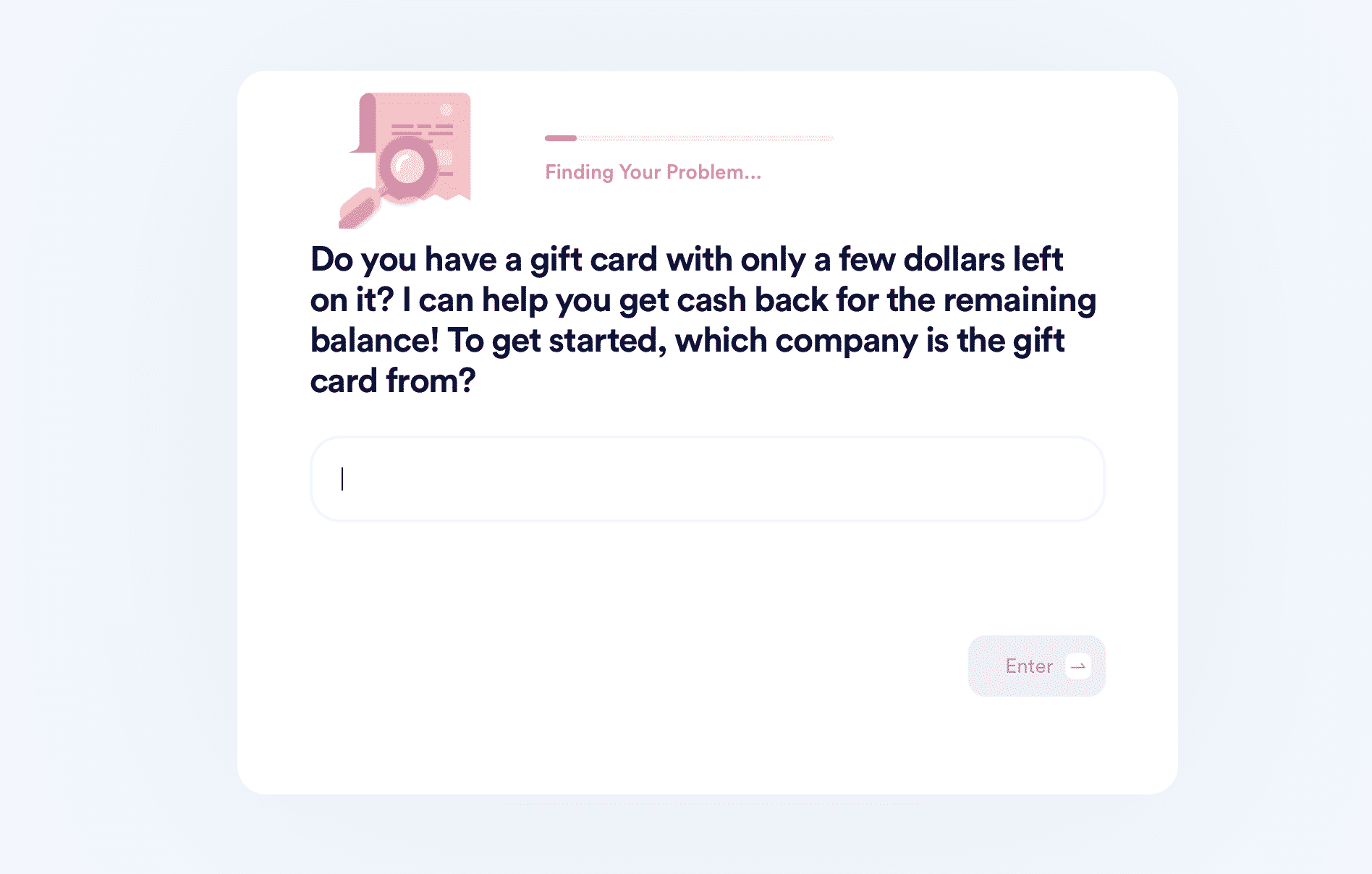 DoNotPay is a perfect choice to redeem your gift card if you're:
Tired of leaving more than half of the value of your gift cards at pawnshops
Sick of looking for card kiosks that don't pay you the full remaining balance of your gift card
Done with trading gift cards and want to get rid of them for good
If you have less than $10 on your gift card, in any web browser to get its full value back in a few simple steps:
Select the Gift Card Cash Back feature
Enter some information about your gift card, such as the card's number, remaining balance, etc.
Sign and submit your request
DoNotPay will forward your request to the card vendor's location in one of the states that offer cash back or Puerto Rico. The entire process takes about 14 days until you receive your money in the mail.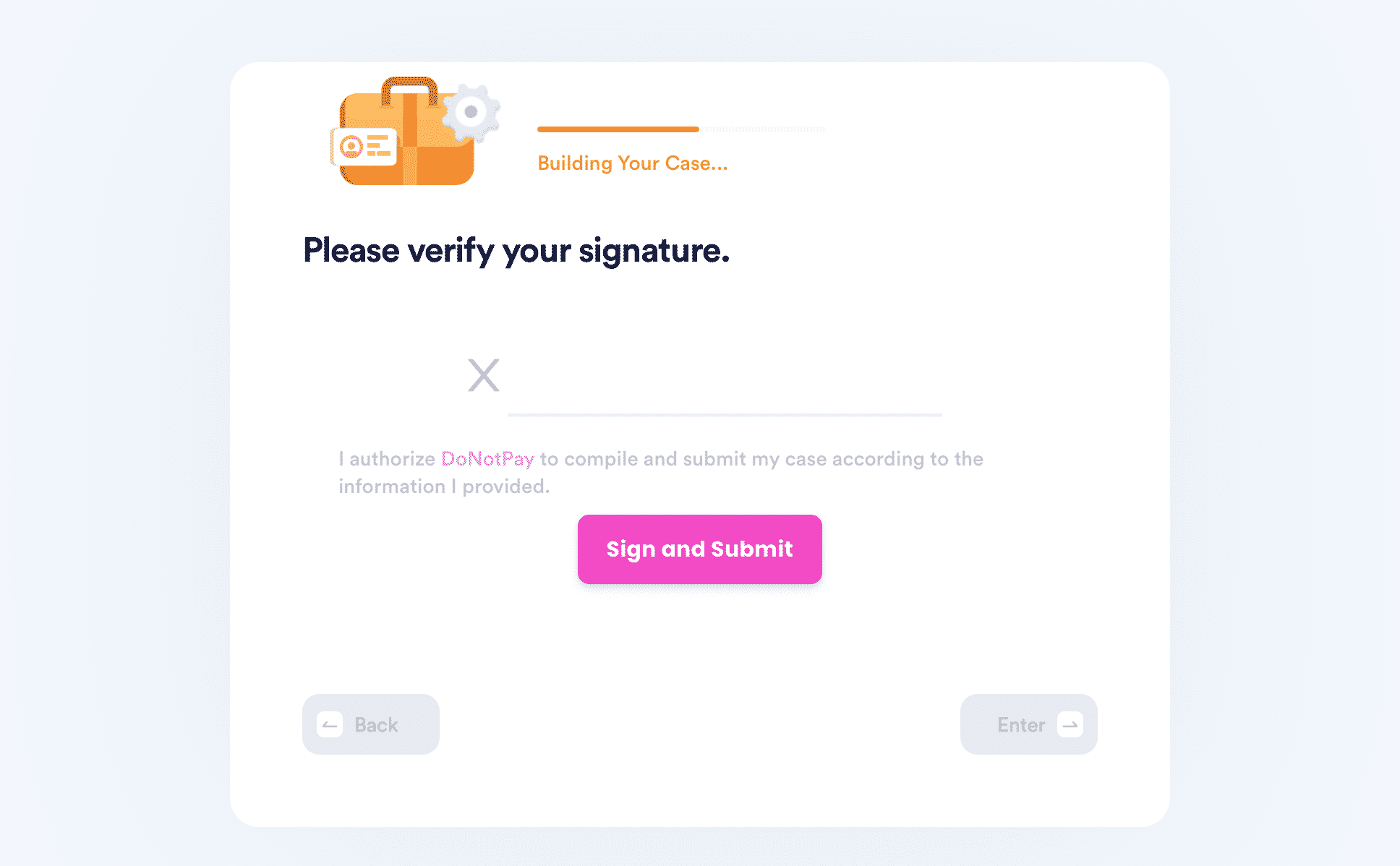 Got More Gift-Card-Related Questions? DoNotPay Has the Answers!
Our extensive knowledge base contains a plethora of guides that will teach you how to:
Solve Any Issues Like a Pro With DoNotPay
DoNotPay is an AI assistant that is able to solve almost all issues you're facing. Whether that be your noisy neighbors, the annoying text and email spam you're receiving, or the frustrating robocalls that won't leave you alone. We'll even cancel your unneeded subscriptions and get you a few extra bucks you've been cheated out of.
The world's first robot lawyer app can help you get:
DoNotPay Helps You Deal With Any Administrative Issue Effortlessly
Tedious administrative tasks are always headache-inducing, but they don't have to be if you use DoNotPay. With our AI-powered app, you will be able to: