Check the Forever 21 Gift Card Balance and Get the Remaining Cash Back!
Forever 21 is a popular clothing brand, and it offers a wide variety of gift cards. They are ideal for birthdays, anniversaries, or other occasions. In case you received a Forever 21 card as a gift and used it, you've likely lost track of the balance on it.
It's rude to ask a friend, so you can quickly check your Forever 21 gift card balance using our tips. DoNotPay can tell you all about Forever 21 gift cards—what to do with the remaining balance, whether you can return gift cards for cash, and how to get your cash back!
How Does a Forever 21 Gift Card Work?
All Forever 21 gift cards work as a cash replacement, and you can use them in any Forever 21 store located in the U.S. or the official Forever 21 web store (limited to U.S. purchases).
During checkout, you need to enter the gift card number and its PIN to use the card. Up to 10 of these gift cards can be used for a single transaction. If the balance doesn't cover the order total, the rest will be charged via a selected payment method, e.g., a credit card or cash.
These gift cards are only sold in U.S. currency for denominations between $10 and $150 for plastic cards and $10 to $500 for e-gift certificates (electronic cards).
Forever 21 Gift Card Restrictions
Forever 21 gift cards can't be used to buy more Forever 21 plastic or e-gift cards. The cards can't be applied to previously purchased products, and they can't pay down a Forever 21 credit card balance.
Forever 21 will only replace lost or stolen gift cards if you have the original receipt or proof of purchase. If you need such a replacement, you have to visit a Forever 21 store in person.
You also can't add value to used gift cards from Forever 21, meaning when you use up their balance, you can throw them away.
How Can I Check the Forever 21 Gift Card Balance?
There are three methods to check your Forever 21 gift card balance:
Online
Via phone
In person
Look Up Your Forever 21 Gift Card Balance Online
The easiest way of checking your Forever 21 gift card balance is using the company's website. You only need to enter your card number and PIN and confirm you're not a robot. You can do this by visiting:
Check Your Forever 21 Gift Card Balance via Phone
If you're more of a phone person, you can call the official Forever 21 toll-free number—888-494-3837. The international number is 1-213-741-8257, but this won't help you unless you're currently abroad.
Prepare the PIN and the card number when calling because the customer representative will need this info to tell you the remaining balance.
Check the Forever 21 Gift Card Balance in Stores
You can check the remaining balance on your Forever 21 gift card in any of the circa 550 store locations in the U.S. If you need help locating a store near you, use the Store Locator feature on the official website.
How To Use Your Forever 21 Gift Card Balance
You can use a Forever 21 gift card to buy any available products if you have sufficient funds. The products include:
Clothes for women
Men's wear
Swimwear
Accessories
Plus-size clothes
Girls fashion
Does Forever 21 Give Cash Back for Remaining Gift Card Balance?
You can assume the answer is no unless required by law, which is the default response to this question by most corporations regarding gift card cashback. Forever 21 doesn't provide any information on giving cash back for the remaining gift or e-gift card balance on their website. Still, the law does allow you to ask for your money back, and the amount varies from state to state.
If you need help reclaiming your gift card balance, it's best to sign up for DoNotPay. We can also answer all of your Forever 21 refund policy questions!
Have Leftover Forever 21 Gift Card Balance? DoNotPay Can Help You Get It Back!
Have you found any remaining balance on your Forever 21 gift card? Why not get that money back? Our Gift Card Cash Back feature allows you to do exactly that, and all you need to do is sign up and follow the instructions:
Click on the Gift Card Cash Back product
Provide your Forever 21 gift card info
Wait for our app to check your state's cashback policy and request your money back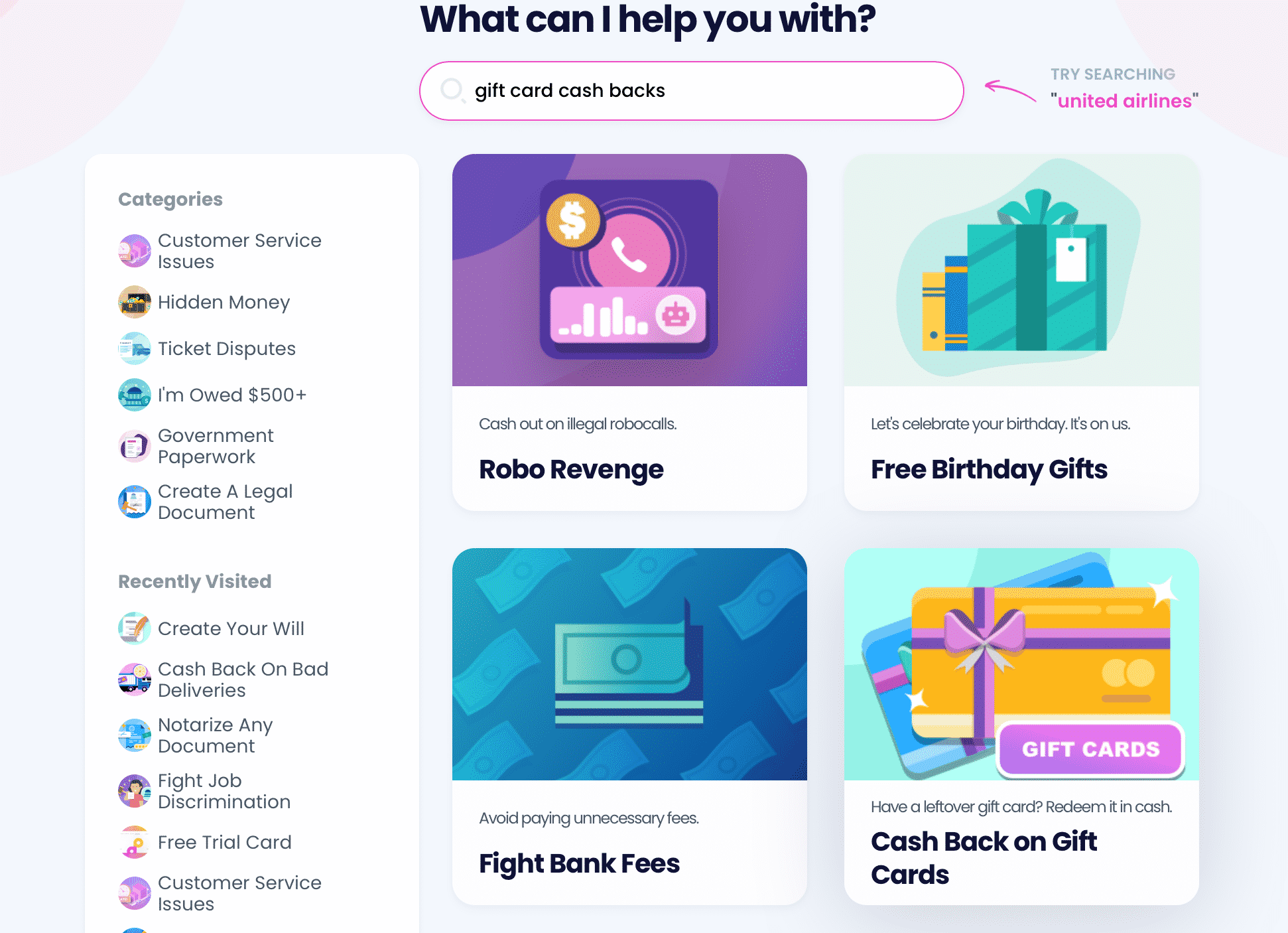 If possible, DoNotPay will help you get your money back, usually within 14 business days. Note that you can't redeem the full amount of a gift card this way. You can likely get up to $10.
We can also help you learn more about gift cards and check the balance on other cards. To see what we can do for you, take a look at the table below:
| | |
| --- | --- |
| Gift Card Info | Check the Balance on Other Gift Cards |
| | |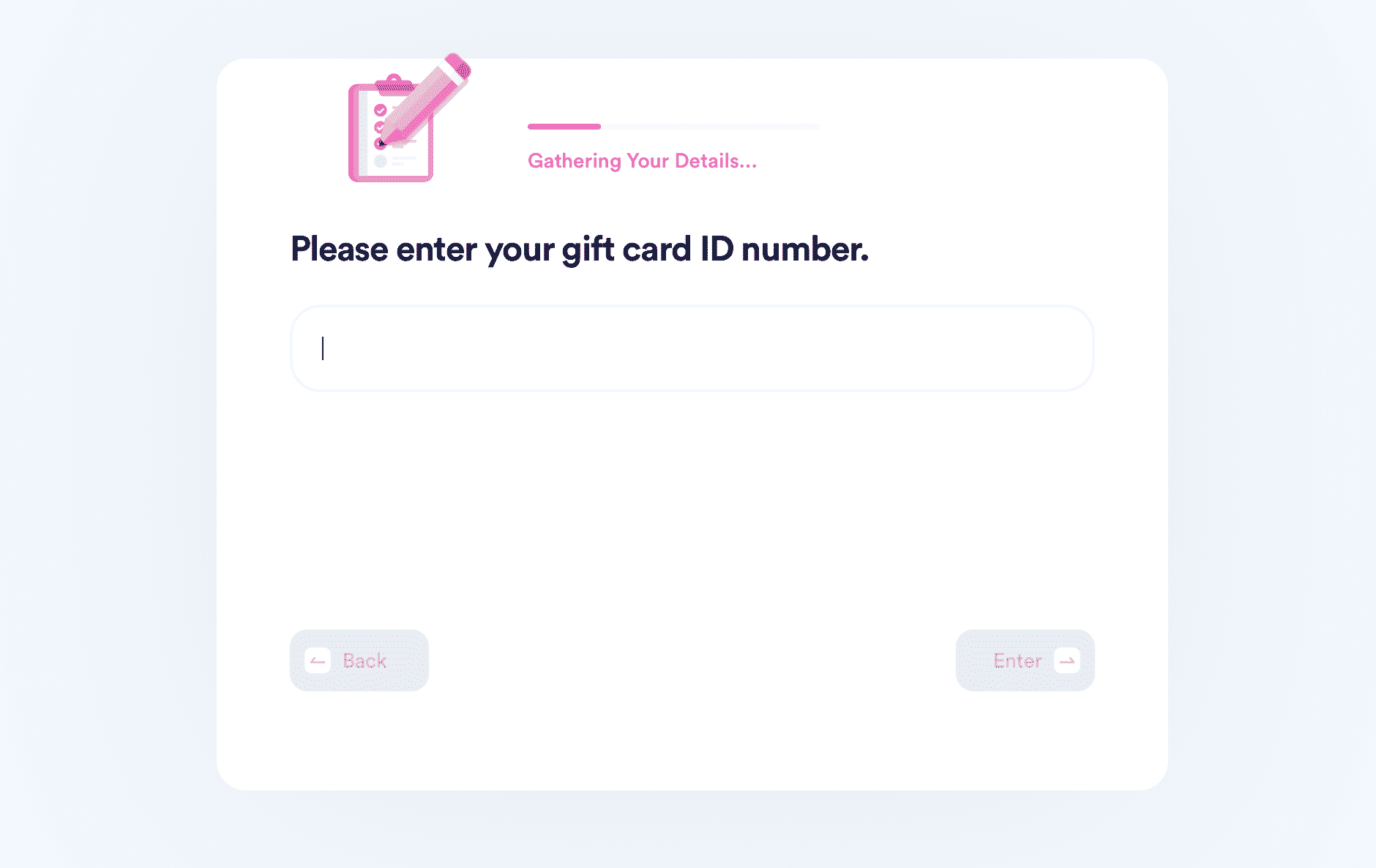 DoNotPay Has the Most Convenient Solution to Most of Your Problems
Whether you want to cancel subscriptions, request refunds for services, purchased items, or late delivery, or enjoy free trials without being charged, DoNotPay has a product for you.
We strive to help you users solve their issues as quickly and effortlessly as possible. With us, you can enter various raffles and sweepstakes, claim warranties or insurance, report copyright infringement, and reduce your property taxes in less than five minutes.
Protect Your Privacy With DoNotPay
Protecting your privacy can be challenging nowadays since most platforms require your phone number and email address upon registration. DoNotPay is here to ensure your personal info stays as secure as possible. Choose our Burner Phone product to register for services without phone verification or our virtual credit card if you want to use a randomly generated email address and payment details.
By using a fake phone number and email address, you can also avoid receiving annoying spam emails, text messages, and shady robocalls. DoNotPay can even make correspondence with inmates safer. If you don't feel comfortable sharing your address with an inmate, DoNotPay can receive the letters for you, scan them, and forward them to you risk-free.